The American designer Marc Jacobs' Le Marc Lip Crème is available in a range of shades, but Charlotte is exclusive to Harrods.
The shade is presented in a rich rose tone, which would look gorgeous with a hint of blush to give a radiant look. Perfect for a princess? We think so!
The Princess celebrates her first birthday in May and is already on the road to becoming a fashion icon – just like her stylish mother, the Duchess of Cambridge. Way to go Charlotte!
You can channel your inner Princess for £24 right here!
Marc Jacobs has joined Nars, Urban Decay and Tom Ford who have also named lipsticks after famous and influential people.
Urban Decay brought out an entire Pulp Fiction collection last year, naming a lipstick after the one and only Mia Wallace. MAC worked with Dita Von Teese in December to create a classic retro red named Von Tease. Tom Ford also celebrated the men he admires the most, with the Lips and Boys collection last year.
See our selection of famous lipsticks below: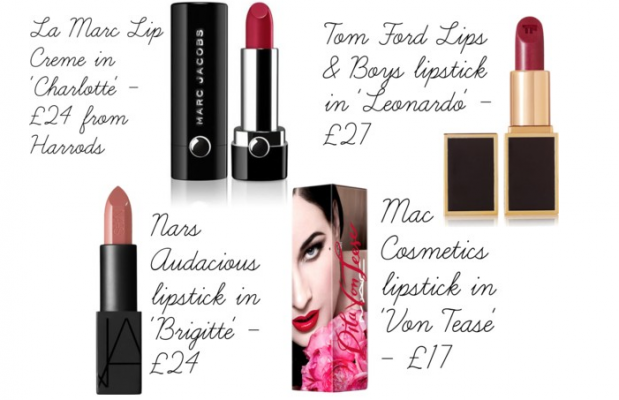 What's your favourite shade?
Tweet us at @Fashion_North!