Day look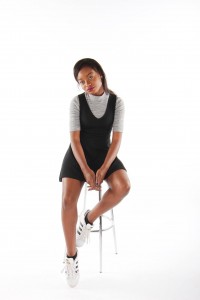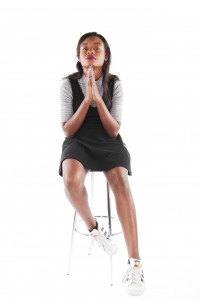 Plunge sleeveless skater dress: Forever 21 £21.99
High neck grey mixed top: New Look £9.99
Trainers: Adidas £74.95
I opted for a black plunge neck sleeveless dress which is a skater fit so it hugs my stomach in a flattering way, but still gives me enough room to breathe.  To perfect the autumnal look,  I wore a high neck grey mixed top. I wanted a sophisticated yet relaxed style so I chose my white superstars by Adidas which adds to the simplicity of the outfit.
This look goes hand-in-hand for the season as roll necks are autumn's top trending piece and are so easy to dress up or down. It's also great as a cover-up from the sleeveless feature of the dress for when that autumn morning breeze hits. I would wear this outfit on a day trip to a gallery or museum or even shopping trip into city.
Night look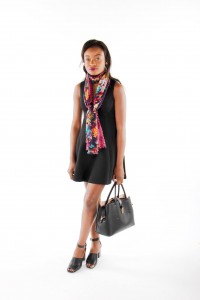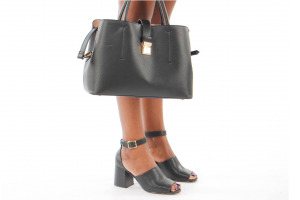 Plunge sleeveless skater dress: Forever 21 £21.99
Sandals: H&M £29.99
Bag: H&M £24.99
Floral scarf: Peacocks £8.99
For the second look, I wanted to add a pop of colour to complement my skin tone and add some chic to the dress. So, I tied my navy floral scarf  into a double side twist and wore classic peep-toe sandals. To accessorise, I thought that this black boxy handbag is a great size for when you have quite a few things to carry but a clutch just won't suffice. I would wear this outfit on an evening meal or a smart-casual party.