"Fierce, frosty and fearless" the 3 words used by Sophia Webster to describe her perfect ice queen. Her new collection centres around the theme of royalty and of snow covered magical kingdoms, partially inspired by her 2 year-old daughter's love of Disney's Frozen. From pristine white fur covered snow boots to set fixtures made out of carved ice, the designer's presentation was a winter wonder to behold.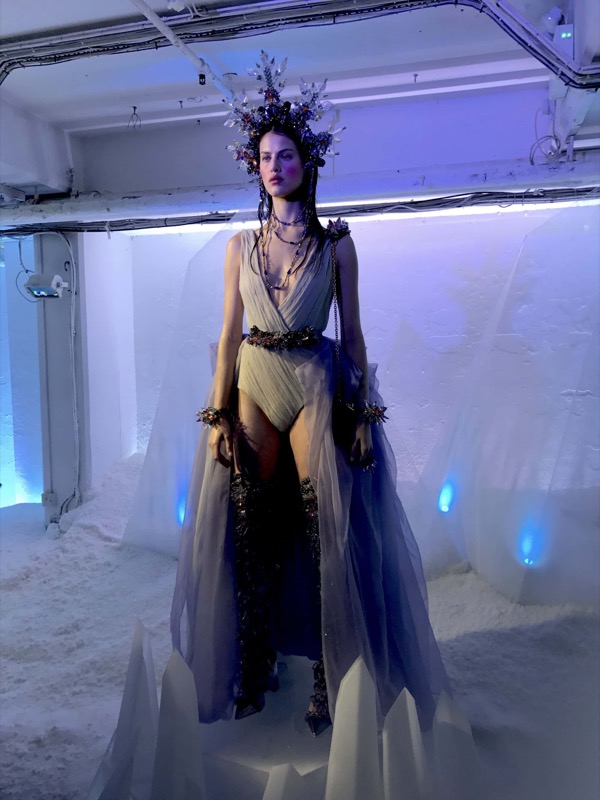 Record shop Phonica in Soho is the last place you'd expect to find a giant inflatable snow globe but that is exactly what greeted the audience lucky enough to attend yesterday. Faux snow covered the floor as guests including Nicola Roberts of Girls Aloud and Nicole Scherzinger pointed out their favourite pieces.
Models posed on thrones of ice wearing crystal headpieces that would make a Russian princess green with envy. The colour palette for this collection included emerald green, ice blue and the palest pastel pinks. It was in stark contrast to the designers previous show Dolly Birds of Paradise which was all about bold, technicolour designs.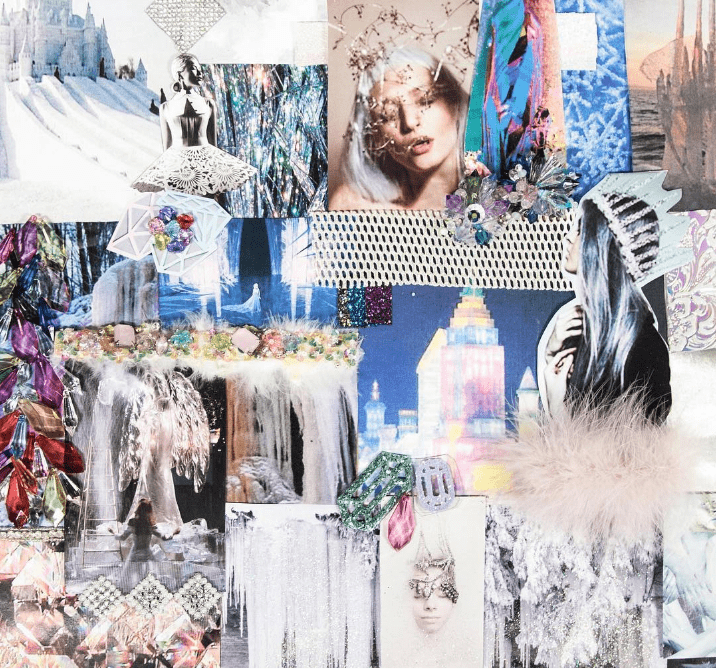 I Scream For Ice Queens was the name given to this seasons show and punchy slogans were used on clutch bags which read 'Melt Me', 'Ice, Ice, Baby' and 'Cooler than Cool'. Show-stopping black thigh high leather boots were expertly crafted in Brazil to read out the words 'HOT LIKE FIRE, COLD LIKE ICE' flashing in blue and red LED lights.
The Glacier sandals which were covered in more than 3000 crystals, each individually hand-stitched on were a testament to the vision and creativity of Sophia Webster who always creates an enchanting world in which her fellow fashion lovers can escape.