Inspiring businesswomen Lyndsay Lowes and Amiee Goodall, from Sunderland, are launching an innovative clothing brand, What About This, which will launch later this month.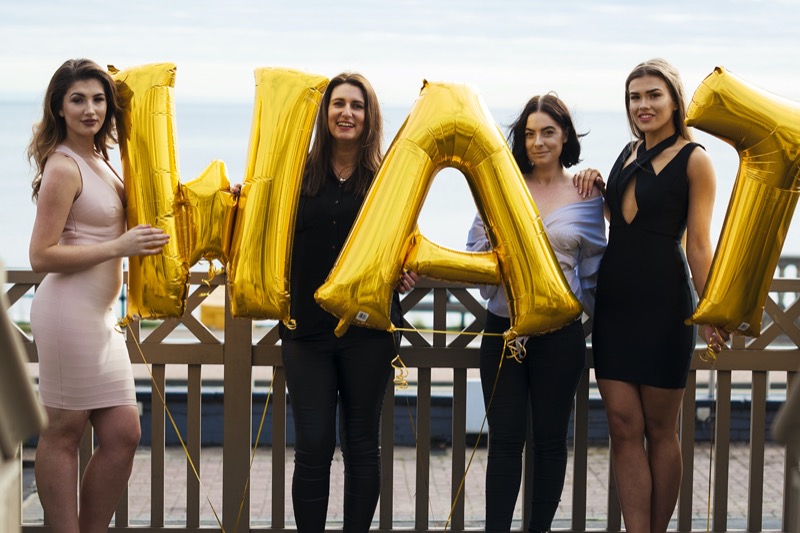 What About This launches on April 26, and the girls will debut the capsule collection of 45 statement pieces.
Lyndsay, 35, and Amiee, 24, already work together at CiA Training, which provides educational materials to schools. After a chance conversation and a lot of brainstorming, What About This was born and the pair started to make their dream a reality.
"We work together really well, Amiee has a fashion and retail background and I've got the experience of all aspects of running a business.  At the moment it's all hands on deck and we're both getting involved in all areas until we launch," said Lyndsay.
Most shoppers will know the never-ending 'what about this? Or what about this?' when picking clothes – which is what Amiee and Lyndsay were inspired by when it came to naming the brand.
"We wanted to build on the fact that you've always got a shopping buddy, so whenever you go shopping you tend to ask them what about this? We wanted to incorporate that into the website. Its about sharing things with your friends and with your shopping partner and still having that going shopping experience even if you're sitting at home in your pyjamas!" Said Lyndsay.
The debut capsule collection focuses on current and popular trends, including embroidered denim and shirts, stripes and gingham, while catering for different body shapes and types so there is something out there for everyone.
"Our aim is to provide the key trends but in our own individual way." Said Amiee.
Even though it is still very early, Sunderland University graduates Lyndsay and Amiee would love to be able to expand and take on local talent.
"Initially we would love to be able to take on other people, but it is still so early. We have spoken about working with local talent, as we both studied at Sunderland University. We know particularly in the fashion industry that the region loses a lot of local talent because you have to travel outside the region to get jobs in fashion. We are passionate about that and we would love to be in a position where we can expand." Said Lyndsay.
What About This will launch online on April 26, so get your debit card ready for some serious spending!