January 22, 2014.
The worst day of my entire life! How could this have happened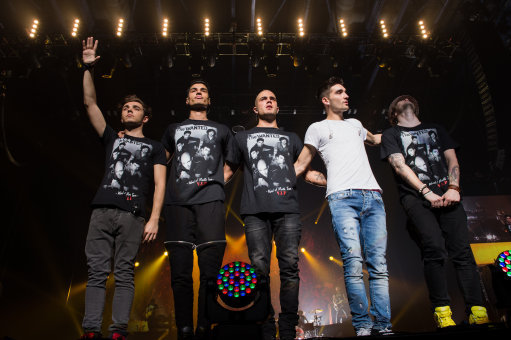 I cried for days and weeks on end, knowing that their next tour would be their last ever one. I just couldn't get over it. I wasn't a 'typical' fan, who went to see their concerts and bought their merchandise. Oh no, I was anything but a normal fan. I was FANatical. Up to this point I'd met them around 17 times, travelled all over the country to try and catch a glimpse of them, waited outside stage doors in the hope of getting an autograph and another photo, camped outside of hotels-sometimes for 12 hours just to see them and bought them numerous presents. That's the kind of fan I was, OBSESSED. I would have done anything and everything for them.
There were 12 of us girls, all living in South Tyneside and all living with the same obsession. We wanted to be recognisable whenever we met them. We thought about dying our hair red (much to the disapproval of our parents), so we decided instead to invest in a red hoody. Nothing out of the ordinary yet, right? Well, here's where it becomes slightly embarrassing.
We had the names of our favourite band members printed on either side of the hood and #TWGeordies across the back. But we didn't stop there; we had the initials T.W.A.T (The Wanted Arena Tour) emblazoned in bold, white lettering right across the front. Believe it or not, we thought it was one of our better ideas. We each had the same ritual, to spray our favourite perfumes all over the hoodies to try and impress 'our' boys. We sprayed that much, the smell would still be lingering days later, reminding us of that exciting feeling every time we met them. We soon achieved what we had set out to do, being recognised whenever we met them. Our hoodies created mixed reactions with other concert-goers, whilst some people 'fake fans' didn't understand the concept, others found it hilarious. We were stopped many times for photographs, but all we were interested in was the reaction of The Wanted.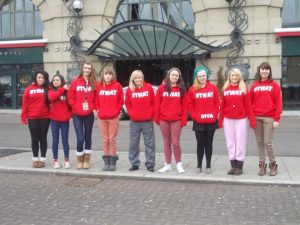 We were extremely proud of our hoodies and wore them at every given opportunity: The Wanted related and otherwise, for bed, sleepovers and shopping. Anywhere you could think of. It quickly became our all-time favourite item of clothing and came with us wherever we went. From London to Newcastle, Nottingham to Manchester and Liverpool to Preston the hoodie was always the first thing to be packed for our road-trips and symbolised our devotion and dedication to The Wanted.