Move over Paddington bear and Moz the monster. Here at the Fashion North, the only Xmas ad we're talking about is Debenhams' fashion fairytale advert showing a modern-day Cinderella story. And, yes, we LOVE IT!!
The advert shows a young woman who loses her sparkly diamond shoe as she races off a train. Luckily a handsome man, Josh Prince, comes to her rescue and finds it. So far, so Cinderella.
Josh tries to find her using social media and then bumps into her and end up sharing a romantic winter kiss in the snowy streets.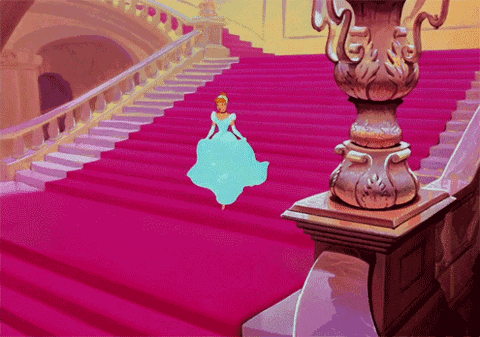 We love how fashion forward this advert is, however some of us at Fashion North disagree.
But not everyone agrees.
Corie-lea Brewer, our deputy news editor, what she liked about the advert and she said: "I liked how cringey and romantic the storyline was, Christmas is a romantic period that you want rather than the stress that comes along side of it".
And Victoria Cummings, our deputy features editor, said:  "When I see a Christmas advert, I like it to be a cartoon rather than real life that is why I didn't enjoy watching it."
Everyone is jumping on the bandwagon with Paddington bear this year to tie in the the latest film release (Fenwick's window in Newcastle, Marks and Spencer ad) while John Lewis have ignored fashion to go for a tear-jerking ad about a boy and Moz the Monster.
You can watch the Debenhams advert here.
Those Christmas adverts: our verdict
The moment we spend the year anticipating has arrived – Christmas ads. Year after year, the themed adverts by John Lewis, Debenhams and Marks & Spencer are all branded as iconic and memorable.
But which one has stolen the show in 2017? Paige Charlton gives her verdict.
John Lewis
This is the one we all wait for. With a reputation for usually providing tear jerkers, Moz the Monster seems to have a slightly confusing appearance and relevance. The ad seems to revolves around friendship and the bold power of a child's imagination. The innocence of it all provides a feeling of sentiment through the fact that he cannot sleep at night simply because of the excitement of a new friend.
As children we all believed that at the flick of a switch any monsters from under the bed or under the staircase would quickly disappear, which appears to be true at the end of the advert when the boy receives his nightlight and the monster disappears. The feeling of friendship is prevalent when after switching the nightlight back off, the monster is still there as a friend to the boy, almost giving a sense of security.
Although the advertising did have a story to it, it did not resonate with Christmas and make people feel that true Christmas excitement.
Overall Rating: 3/5
Debenhams
The modern love story that our generation can relate too, perhaps minus someone going through all that effort to give back a shoe, Debenhams have won over Generation Z with their 'You Shall' campaign. Unlike most other Christmas adverts, the brand has actually related this to what they sell, fashion! We see this correlation when the woman's sparkly silver heel slips out of her Debenhams bag, leaving it to the man to chase her down through social media to return it – the modern Cinderella story.
Some may make the claim that this is an insult to feminism, stating that women stereotypically need a man and shoes to be happy. This could not be further from the truth, the advertisement is cheesy yet endearing – after all, who doesn't love a good cheesy love story. It is also simply about getting people into the Christmas spirit with light and classic Christmas music, sparkles, and giving that warm and cosy Christmas feeling making you want to curl up on the sofa in your onesie.
Overall Rating: 5/5 
Marks and Spencer
Last and unfortunately in this case, least, we have Marks and Spencer with Paddington and the Christmas visitor.
Some people do view Paddington as a British icon but still, what does this actually have to do with Christmas? The whole advert is very simply a promotion for the Paddington 2 movie, and they have merely added Santa into this to attempt to add in some Christmas spirit. This makes the whole thing feel highly impersonal and does not actually get anyone into the Christmas spirit, instead making children desperate to drag their family along to see the movie.
Admittingly, there is one heart-warming moment, which includes Santa and Paddington seeing children happy and enjoying their presents, causing the characters to well up. Nevertheless, Paddington does not relate to this subject, and therefore has left many people feeling disappointed. Causing even more outrage, the closing screen holds the the movie title, in a font just as big as their actual slogan, 'spend it well.'
Overall Rating: 1/5