'The fashionable woman wears clothes. The clothes don't wear her.' –Mary Quant
When you think of mini skirts, hot-pants and patterned tights, one 1960s style icon comes to mind. Mary Quant was the fashion designer responsible for the popularisation of the well-known mini skirt. The mini skirt is still highly popular today, which is good news for anyone wanting to get the look.  It is easily achievable when pairing the mini skirt, or even hot-pants, with patterned tights and a collared top.
You're in luck when it comes to choosing which shoes to wear with your outfit as the look can be achieved with knee-high boots, flat shoes or heeled shoes.  Your choice of foot-wear could be what turns your Quant look from daytime to night-time.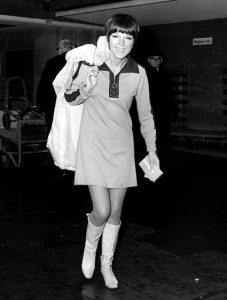 The Mary Quant look can be easily achieved at an affordable price.  Fashion North has scoured the high street to find you some Quant-inspired pieces.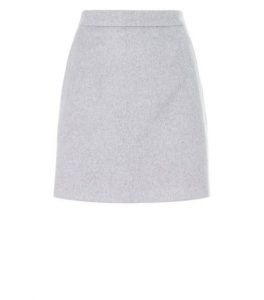 New Look mini skirt (£19.99)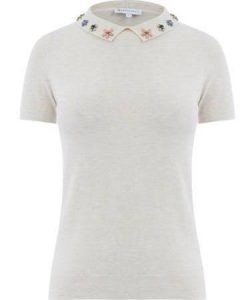 Warehouse knitted collar top (£25)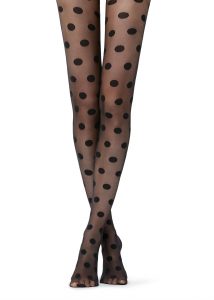 Calzedonia polka dot tights (£11)