Feeling nostalgic? So was Donatella Versace, among other emotions such as extravagant and versatile at the RTW winter 2018 fashion show. There were showcases of different Versace women from the 1990s to present day.
(Disclaimer, if your wardrobe is dull, watching the show may make you want to burn your closet and invest in some Versace goods.)
The theme for the catwalk was British history, paying homage to British designers such as Burberry with the trench coat and Vivienne Westwood with the overload of tartan looks. There were many rock/punk, sporty and chic outfit and it was a mixture of different fashion which Versace is well known for doing.
In last years show, there were political statements celebrating feminism, this was the case for this years show, located at the Royal Palace in Milan. Supermodels such as Gigi Hadid modeled for Versace's show.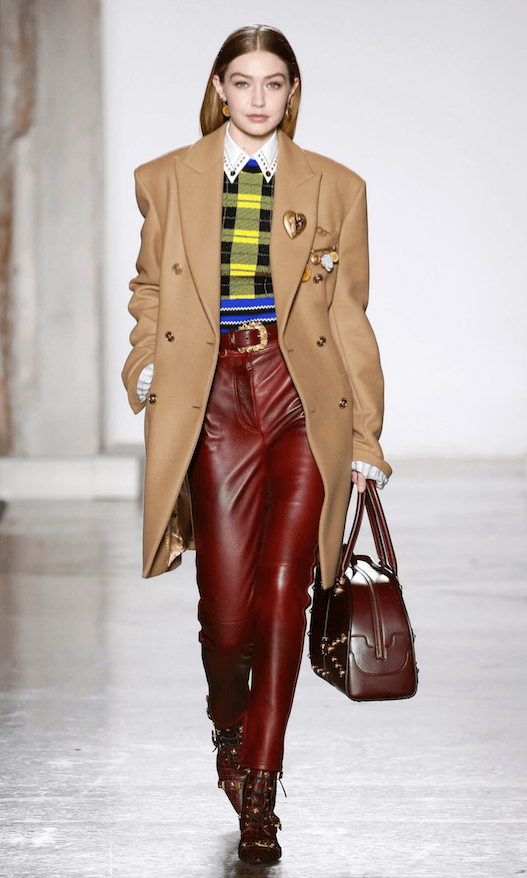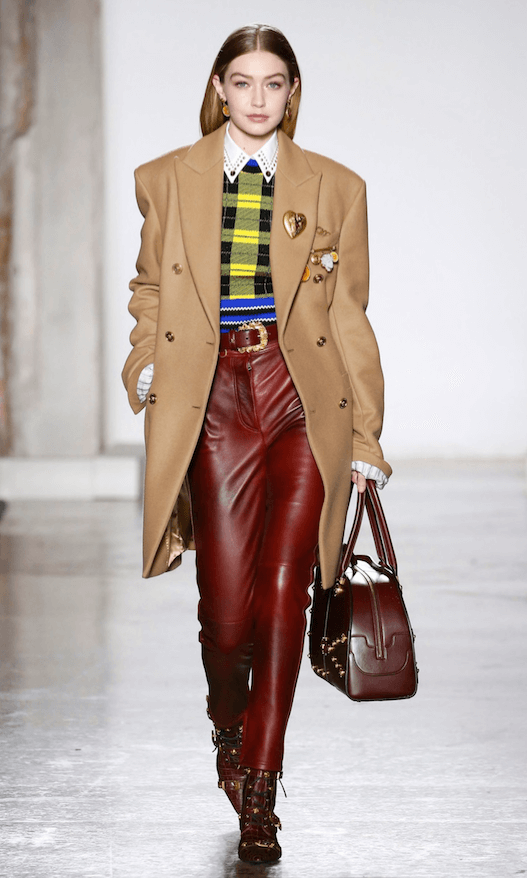 Who said you can't be colourful in winter? Definitely not Versace. They managed to pull off the most garish colours and patterns together. Many looks were fitted to create curves, common for Versace and 2018 is  the year for tartan as the majority of looks used it.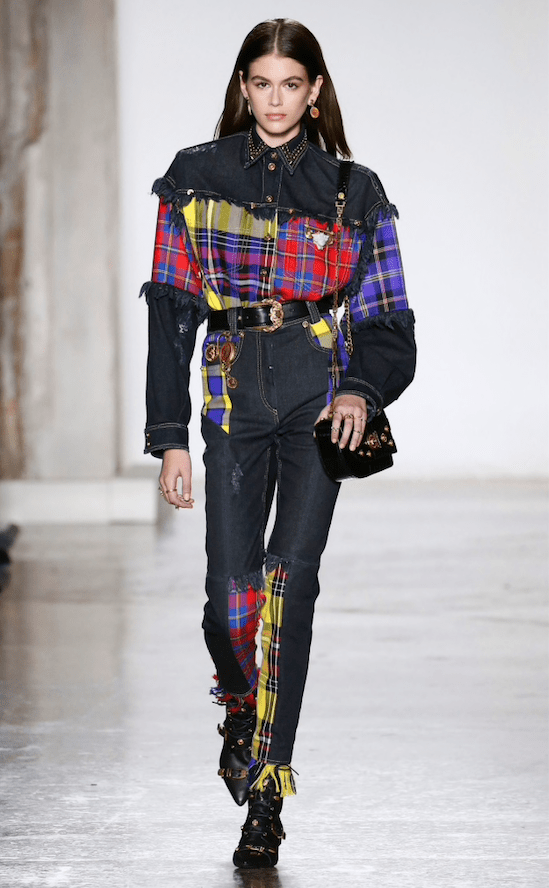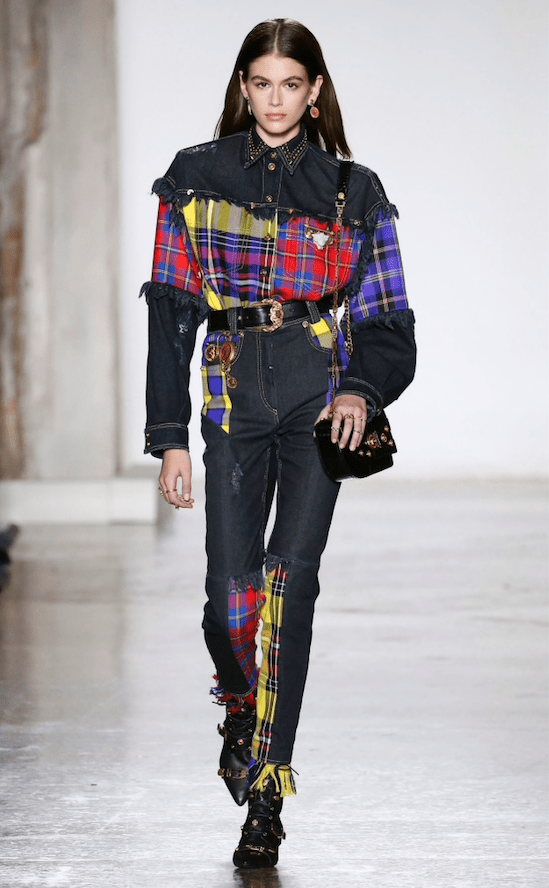 They dangerously mixed leopard print, tartan and florals in many of their looks, but did they pull it off? With the punk/rock looks these had leathers, platform heels and trench coats, Versace also decided to add their 90s logo scarf and graphic t-shirts to showcase the British football culture and they added trainers, which is what the 21st century consumer wants. They beautifully transitioned from punk/rock to chic tailored black dresses and they didn't hold back on materials as leather, silks, cotton, along with many others, were all combined in their show.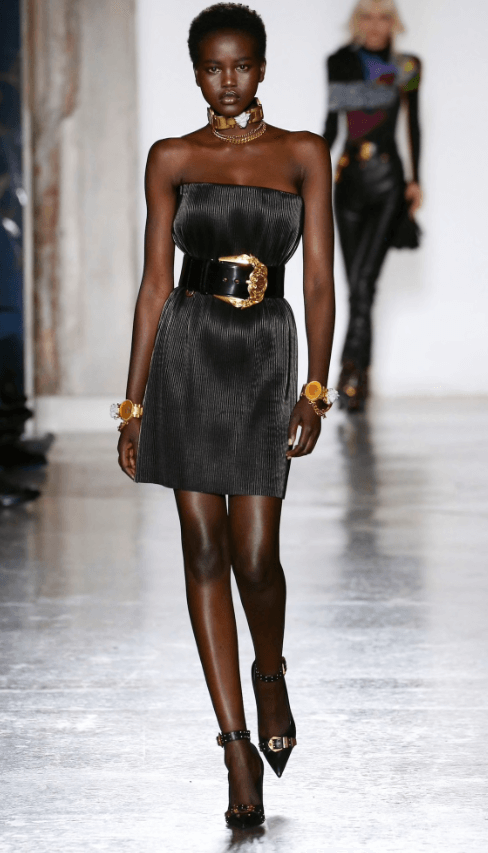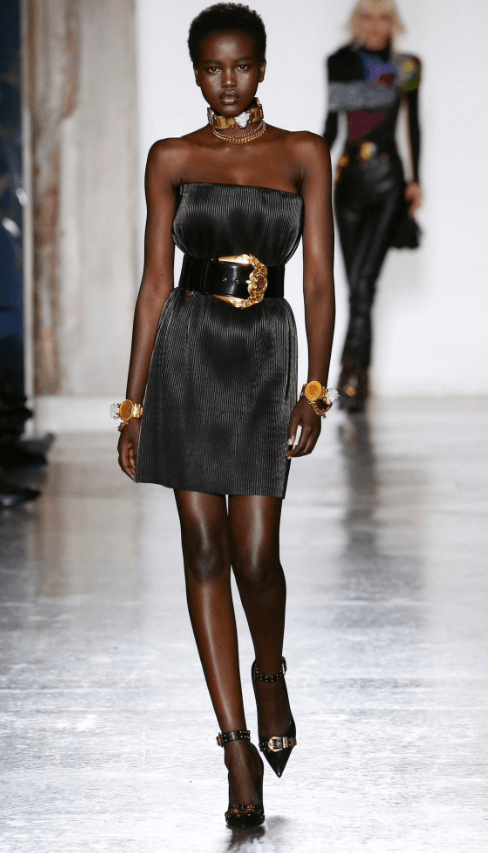 Versace has religiously included gold jewellery in its lifetime and they didn't fail when it came to including gold accessories for this catwalk.
Versace is versatile, the 2017 show included their signature looks of power dressing, office chic, the juxtaposition. Showing they were thinking outside the box for this show which must be applauded. It will have been hard to compete with 2017s successful show paying tribute to Gianni Versace.