Words by Megan Hagel
"I don't like chocolate," said no one ever, but we know we can all relate on how much we don't like the after-Easter chocolate bloat.
This year Fashion North are here to keep your Easter food baby at bay and your summer body well under way with our top five calorie-free chocolate gifts!
Lush Chocolate Lip Scrub: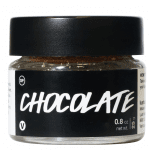 We're going to let you in on a little secret, sometimes we buy this just for the taste but we'll keep that between us. The Lush lip scrubs are some of their best-selling products and this Easter their chocolate orange scrub is the perfect calorie free chocolate gift. They are hand made with all natural ingredients so they will leave your lips buttery smooth and you can eat it too! You can grab yours now over on their website for only £5.95.
Too Faced Chocolate Gold Soleil Bronzer: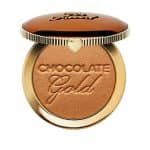 Little fact about me, I am bronzer obsessed so it comes as no surprise that this chocolate scented Too Faced bronzer is on my list. The Chocolate Soleil bronzer is Too Faced's best seller and they have recently introduced their new and improved real gold infused Chocolate Gold Soleil bronzer to ensure that you are a golden goddess this Easter. You are sure to be the favourite best friend with this Easter gift which you can check out here for £25.
NYX Soft Matte Lip Cream in Berlin: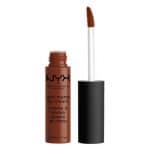 NYX Soft Matte Lip Creams are my go-to favourite lip formula. They are buttery smooth and light weight on the lips so you don't need to worry about flaky lips. Even though dark chocolate lips are very autumn/winter, I can guarantee you will stand out from the crowd with your chocolate vanilla scented lips. They are super affordable and the perfect gift for all of your gal pals for just £6 I apologise for the damage these pocket size lip creams will do to your bank account because I know you will become obsessed too. Check them out here
Yankee Candle White Chocolate Bunnies: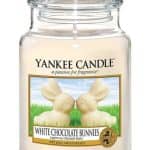 Your sweet tooth will definitely be satisfied with Yankee Candles Easter creation! This is the perfect gift for candle lovers and Easter is the perfect time to spruce up your home with a chocolate scented candle. If spring cleaning can possibly get exciting, this is how. Who wouldn't want their house to smell like little white chocolate bunnies? I know the biggest size is necessary to satisfy the need for calorie filled chocolate so for £26.58 you can get their large jar here.
Vaseline Cocoa Radiant Body Butter: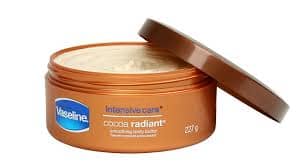 Our final calorie free Easter must have is Vaseline's Cocoa body butter. To keep your skin silky smooth and revitalised following storm Emma this gift is perfect and will keep you smelling and looking great. Who doesn't want to smell like chocolate? But I can't guarantee it comes with no cravings. #sorrynotsorry
You can pick yours up at Superdrug for just £5.99 or here
---
We can't say that any of these are better than the real deal because that is obviously impossible! BUT, we can say that these are an added bonus to the Easter Bunnies basket, so you better hope that you find these chocolate treats on your 2018 Easter egg hunt.