I'm a student on a tight budget so I'm a bargain hunter. I'm a huge advocate of off-the-shoulder tops, body suits, dresses you name it! Today I'm wearing a black ribbed, off-the-shoulder bodysuit from ISawItFirst, tan checked trousers from PrettyLittleThing, Nike Air Force 1s, anklets from Primark and my Leeds fest Sunday wristband that I just can't part ways with.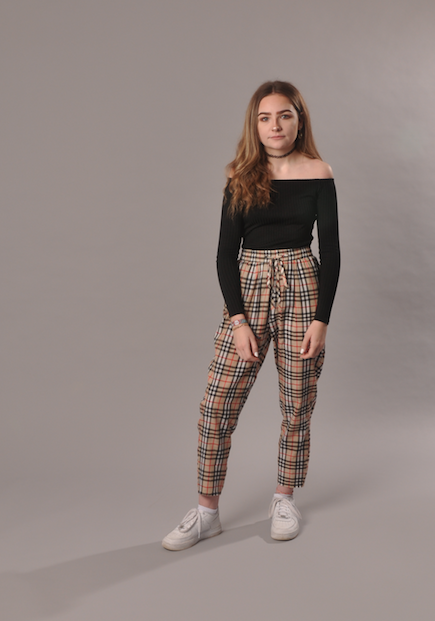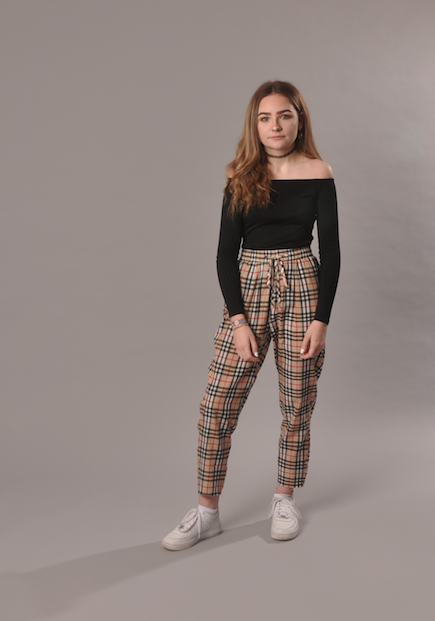 Bodysuit £7.50, Trousers £20, Trainers £50
ISawItFirst always have amazing student discounts alongside huge site discounts. Although PrettyLittleThing have removed their student discount from UniDays, they always have a promotion running: either for £1.99 next day delivery, free next day delivery or 10/20/30% off select items – I bagged my trousers with free next day delivery. If you have size 5.5 feet or smaller check if the trainer you're after is in the junior size as I saved myself £25 by purchasing the juniors.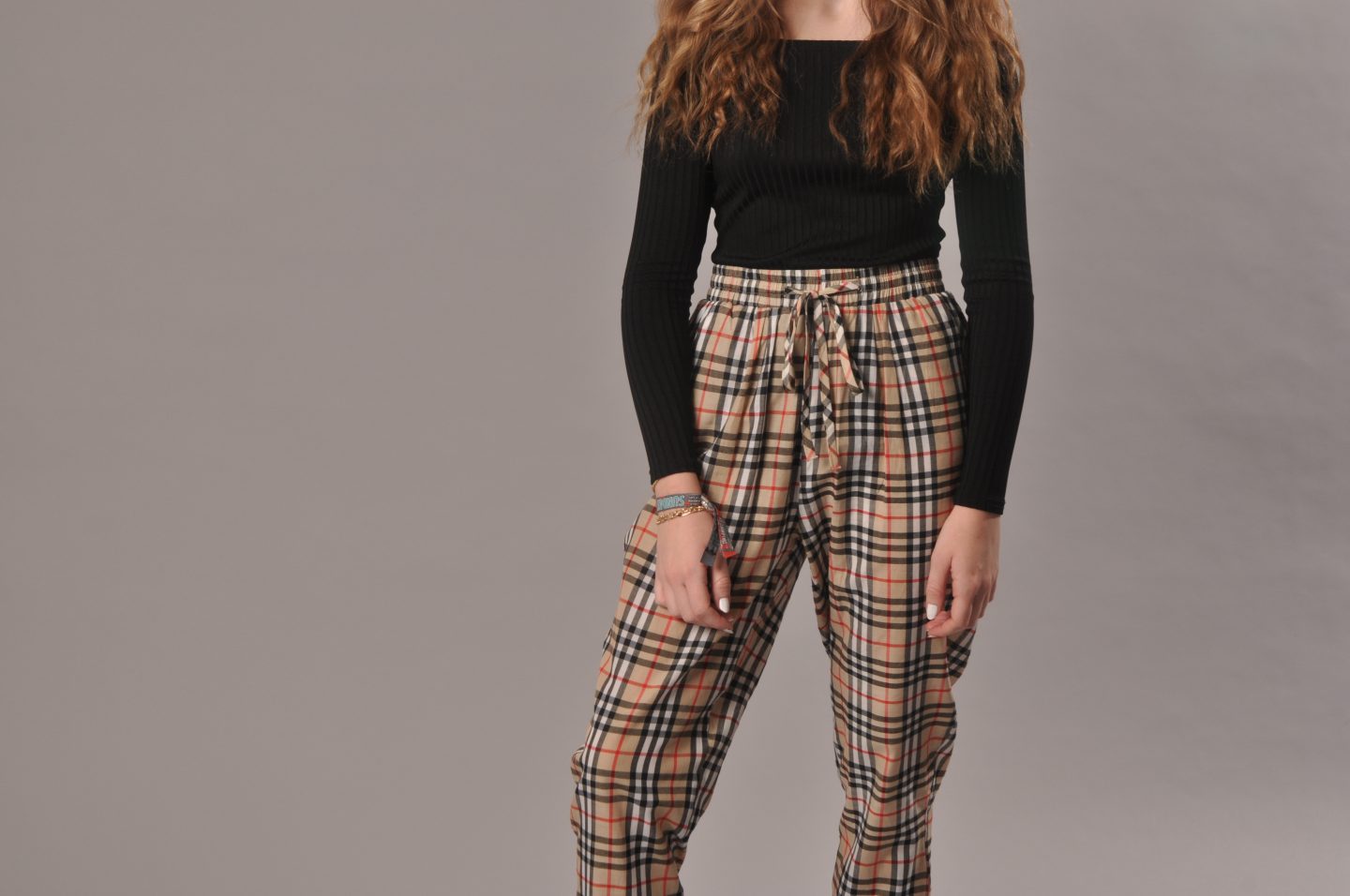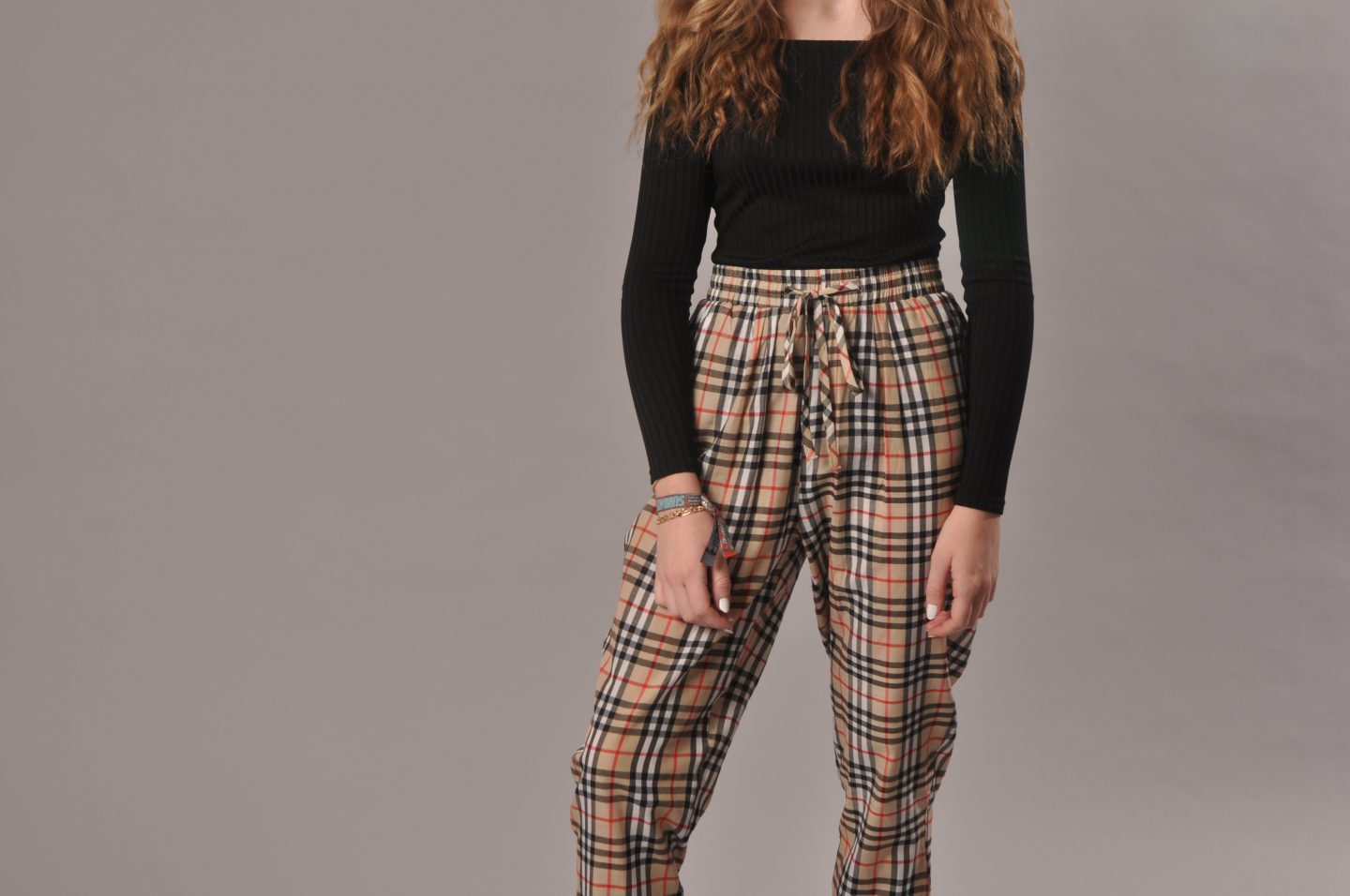 PrettyLittleThing tan check trousers, ISawItFirst black ribbed bodysuit