By Elanna Carden-Smith
Unisex, non-binary and androgynous are all terms most of us are aware of – we see them on social media, on the news and now this boom of self-identity awareness has worked its way into the world of fashion.
It is no secret that top designers have been experimenting with androgynous fashion for a while now, with models sporting a more neutral look wearing shapeless and versatile garments, aiming to avoid traditional gender stereotypes. With this movement at the forefront of our society, certain celebrities are also doing their best to eliminate these clothing conventions, such as Harry Styles at the 2019 Met Gala. Celebrities dressing in this genderless way keep the movement in the public eye and as relevant as ever, but how can we attempt to pull of this look in our day-to-day lives?
Fast fashion's aim is to be on top of current trends and movements, therefore creating affordable clothing that make wearing the latest craze easy and accessible. A great, new brand focusing on unisex clothing is Collusion, exclusive to ASOS, they create collaborative and inclusive clothing with a streetstyle edge that is easily accessible and wearable for everyone (all while being animal-free and sourcing most of their cotton sustainably). The majority of styles, even if not labelled specifically as 'unisex,' could easily be wearable for all genders.
This white denim Jacket (Collusion, £25) is a fun and bold look, perfect for summer days over a t-shirt or even during the winter over a hoodie for a clean-cut and fresh look.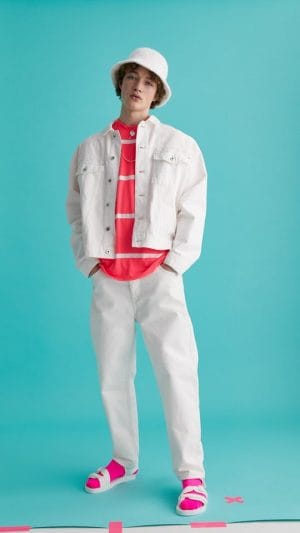 The unisex boxy check shirt (Collusion, £18) is perfect for that shapeless and neutral look and can be dressed up or down.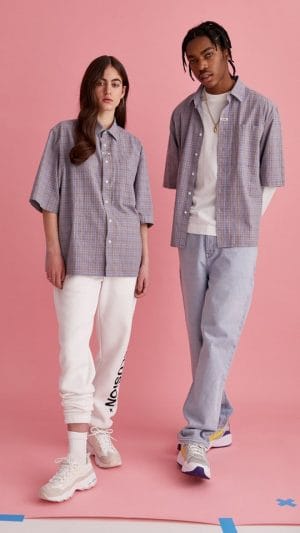 These unisex graffiti printed joggers (Collusion, £20) are ideal for making a statement, the graffiti print adds an element of uniqueness and is perfect for achieving a more streetstyle look.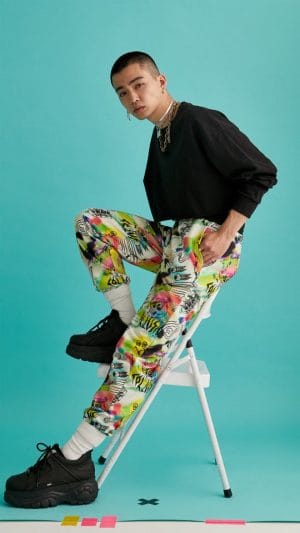 The emphasis on being unique and bold is very prevalent within this brand, clothing not for the faint-hearted and for those not afraid to stand out. The unisex element provides fuel for the androgynous movement within fashion and the future appears to be bright for this brand.