Mixed with bright, bold colours these vibrant wash bags made by Susi Bellamy may look hard to style but believe us, they can go with a lot of looks and outfits…
Today, Fashion North experimented with a range of Bellamy's collection and tried out new, interesting ways you can style these fun bags.
As the bags have multiple colours on, which have been dyed to create unique patterns and shapes, they really are a statement piece!
The most obvious way to wear these exclusive bags is to have a minimalist outfit. For example, a simple black dress or with dark coloured garments such as a blouse, as the darker the colour, the brighter the bags will look and so they will stand out much more.
To show off two of these colourful accessories, I have photographed them using flat lays, which complement the bags.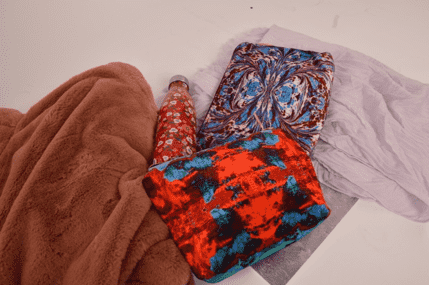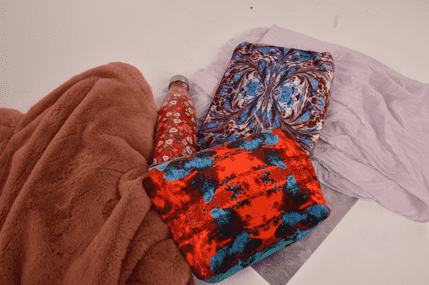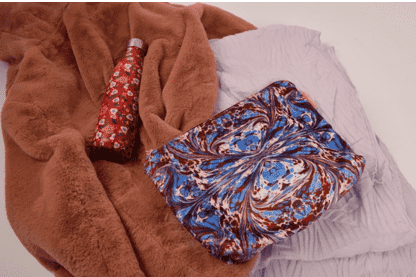 The pastel coloured coat and scarf I used with these particular bags, which I have placed underneath, allows the patterns on both the water bottle and bags to pop. Although they are not dark colours I have chosen, the lilac and pink tones compliment the blues within both of the bags, allowing this combination to look well-matched.
These bags can be worn day and night, don't be afraid to experiment with these bags. Confidence will make any outfit look fashionable…