Fendi have swapped their plans of showcasing their spring/summer 2021 collection in the beautiful Italian capital, Rome, for the pandemic safe live stream with only a limited number of guests present.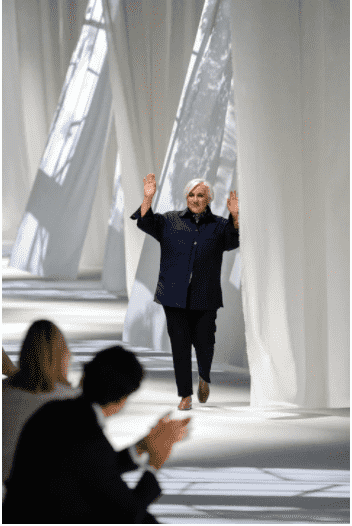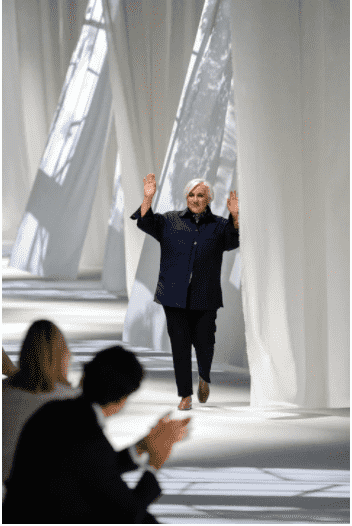 This show comes two weeks after the announcement that Dior Homme artistic director, Kim Jones, would be joining Silvia Venturini Fendi as the womenswear designer making this spring/summer collection her last as the solo creative.
The focus of the show was family, with Fendi posting to their Instagram a series of personal photographs taken at home entitled "La famiglia" showing the family previewing the collection.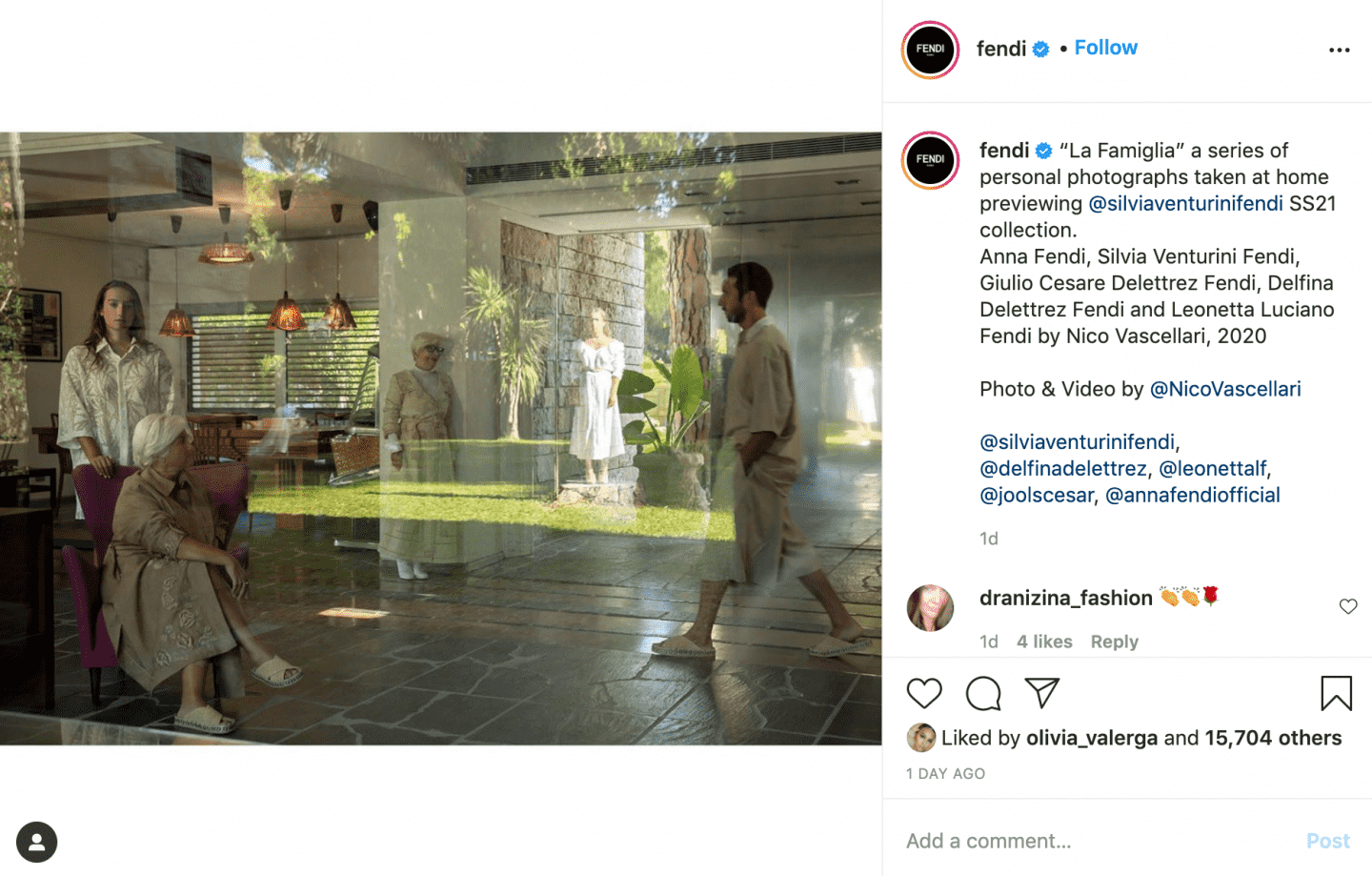 The show featuring both the male and female collection illustrating the unity of Kim Jones and the Fendi family, showing the merging of traditional Fendi values as well as defining the future direction of the brand.
The colour palette remained neutral with soft creams, browns, blacks and muted sky blue with the occasional vibrant orange, yellow and pink accents. Similar colours seen previously this season with Burberry who defined the spring/summer colours as bright orange sand blue hues against classic neutral shades.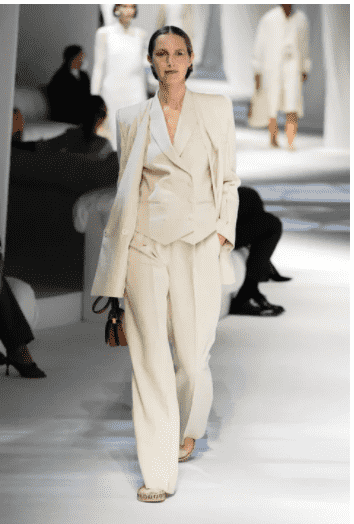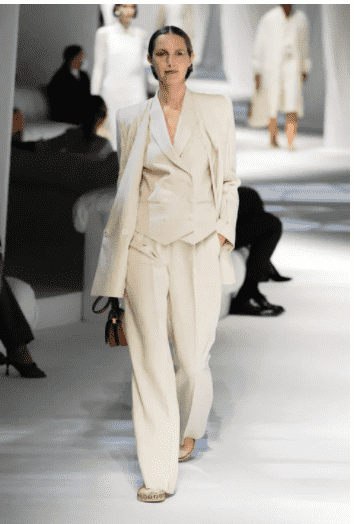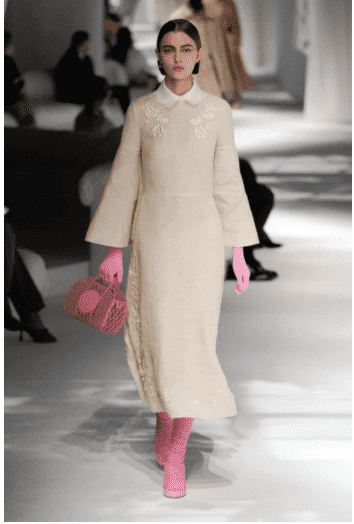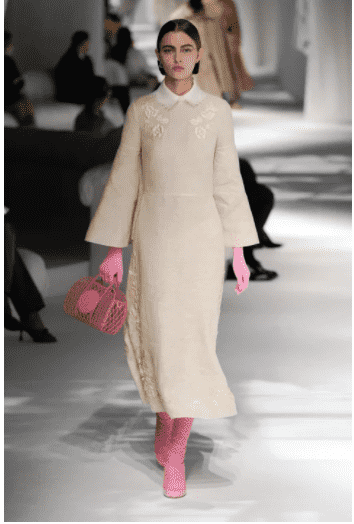 Fendi chose these specific colours to reflect the current times of uncertainty, and the juxtaposition of bright colours shows a glimpse of hope in the future, as well as Fendi looking ahead to their next chapter under a new creative director.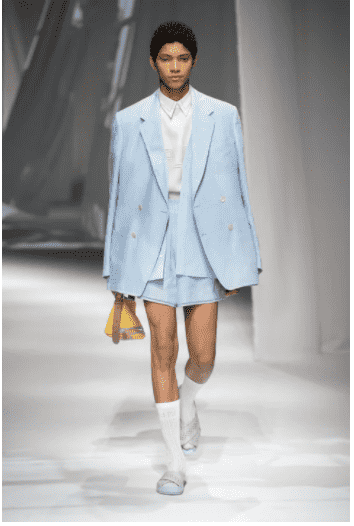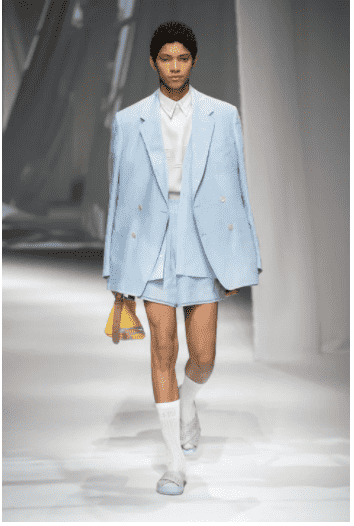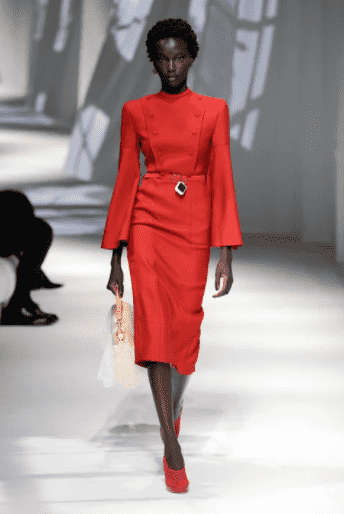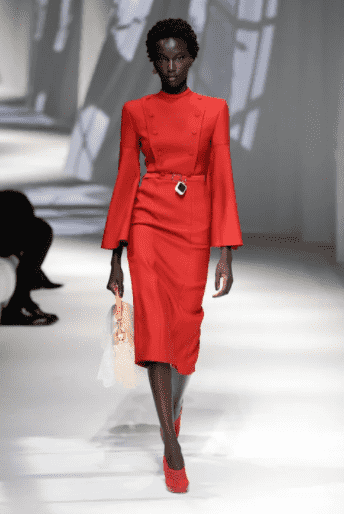 The fabrics are inspired by traditional Italian linens that would have been passed down through generations, further establishing the importance of family to Fendi.