Find out how we created this eyeshadow look, inspired by Euphoria.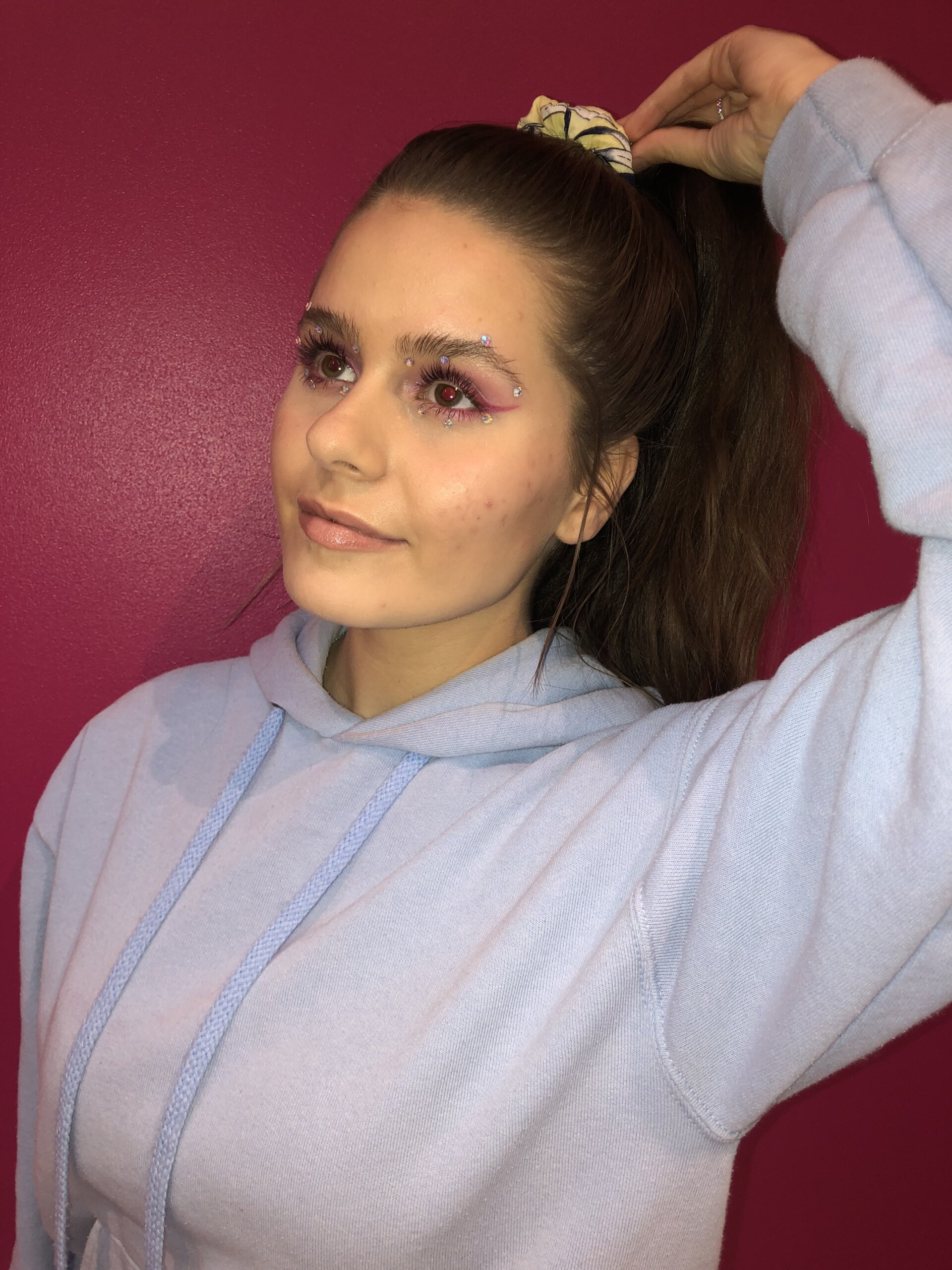 American drama series, Euphoria has become known for its bold styling as each character expresses themselves through colourful, unique costumes and the makeup is no different! Each look is creative and even the male characters couldn't resist the glitter eye shadow from time to time.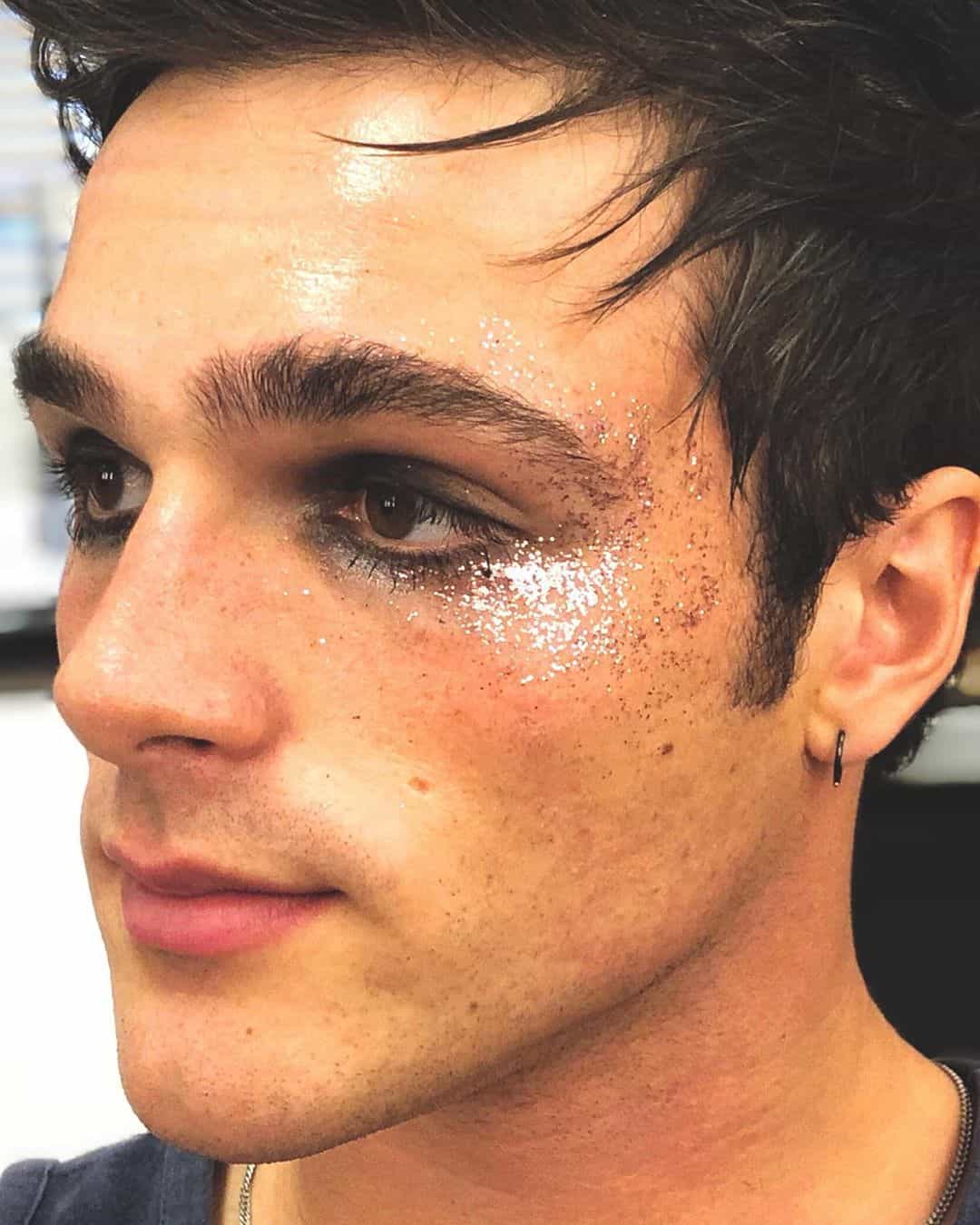 Photo credit: Pinterest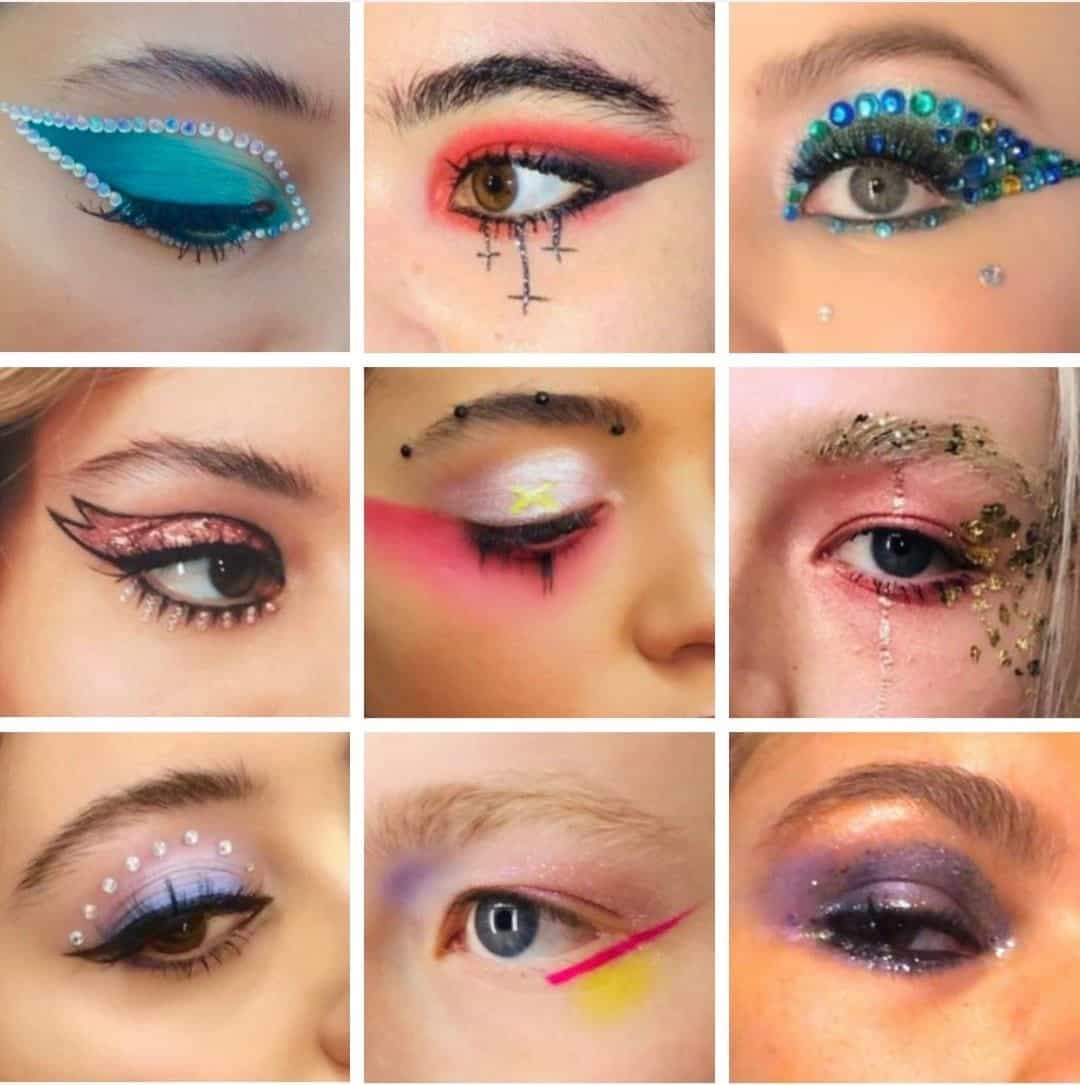 Makeup looks from the show
Photo credit: Pinterest
For those of you who haven't seen Euphoria, it's a drama series that follows the life of 17-year-old Rue, portrayed by Zendaya, who has just left rehab and is returning to high school.
Zendaya even made Emmy history last Monday by becoming the youngest actress ever to win 'outstanding lead actress in a drama series' for her depiction of Rue!
The series follows her battle with addiction, which draws heavily on the writer, Sam Levinson's, own experiences as a teenager.
However, this isn't the only story line in the show, Rue's classmates, including Nate (Jacob Elordi), Maddy (Alexa Demie), Jules (Hunter Schafer), Cassie (Sydney Sweeny) and Kat (Barbie Ferreira) are all facing individual battles.
It's safe to say Euphoria has become everyone's latest obsession from the acting to the aesthetic, we can't get enough of it and to show our love for the show here at Fashion North, we have recreated one of our favourite looks.
As each look is mesmerizing it was hard to choose a favourite, but the one we have decided to recreate is Maddy's pink eyeshadow.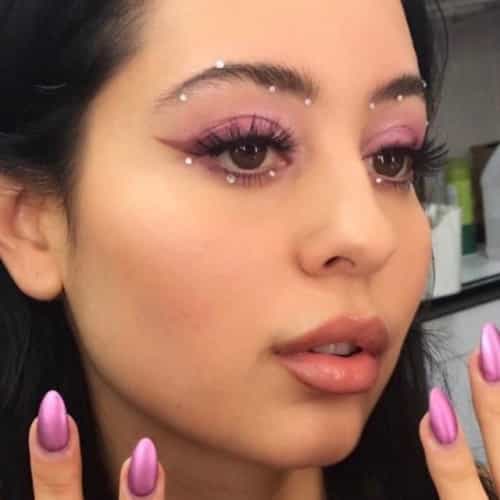 Photo credit: BeautySkeptic
This is how I achieved it: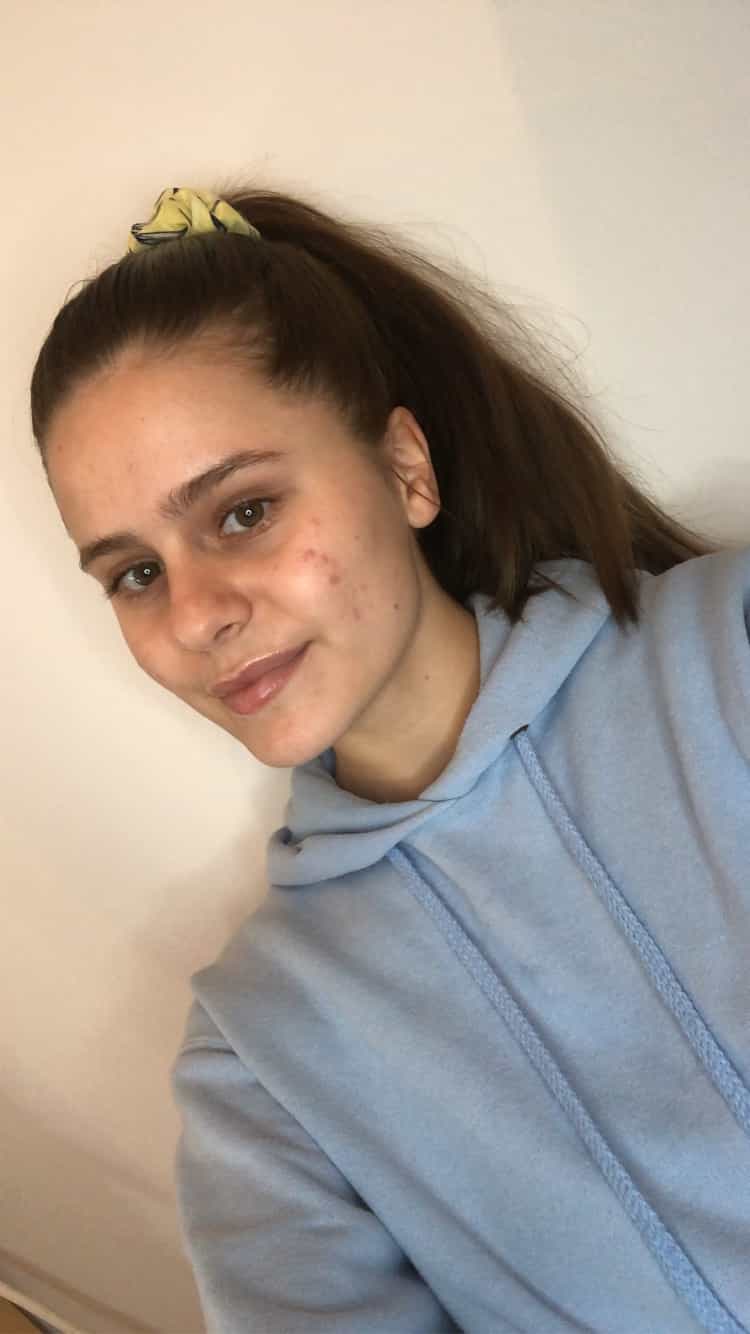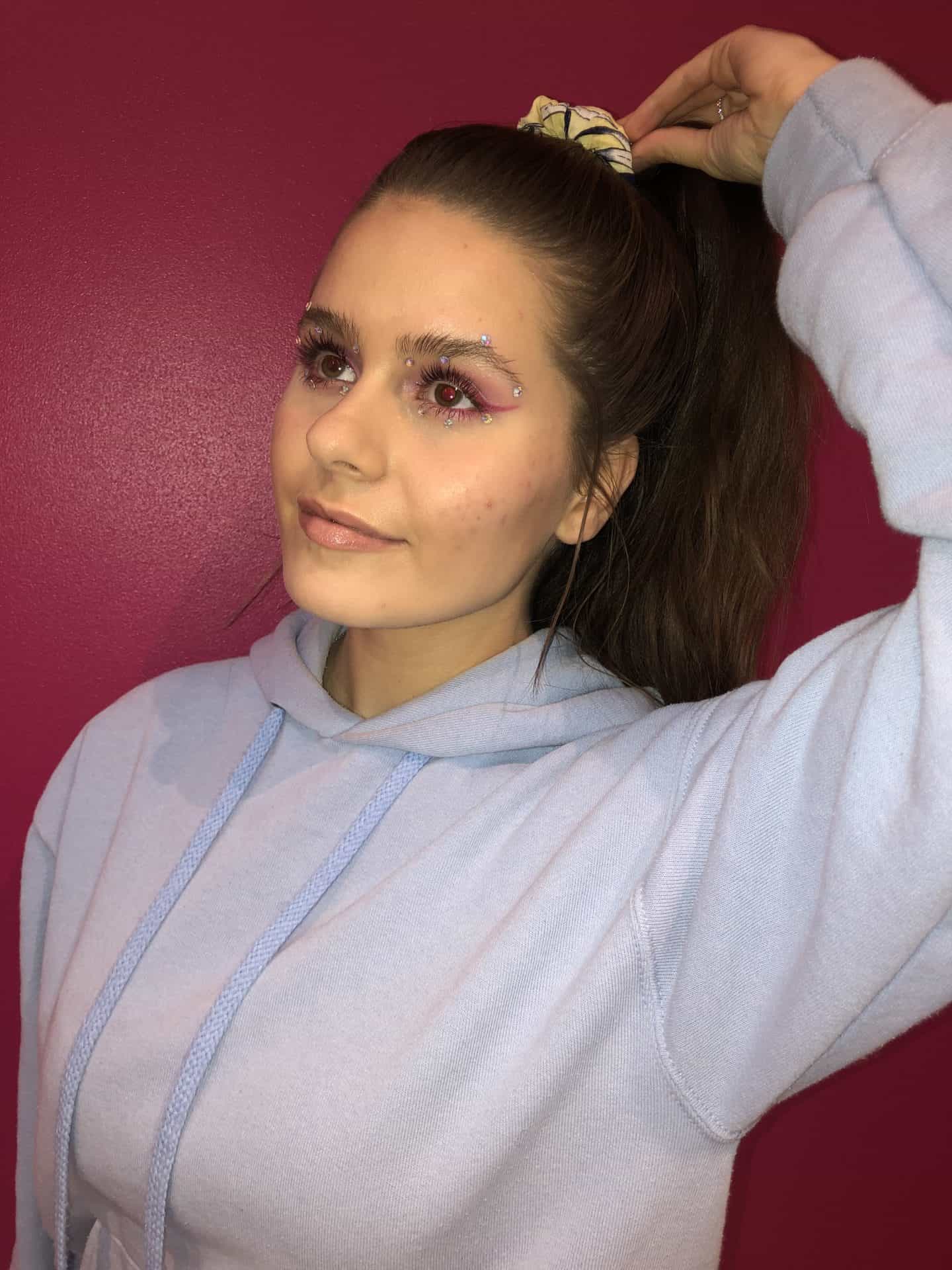 Step 1: Prime
It's so important to prime your face before starting any makeup look, as you want the makeup to stay on your skin for as long as possible.
Jade Cowell, 21, a makeup artist from Seaham, has been working professionally for three years and she also recommends priming your eyelids using an eyeshadow base, especially when creating a heavy eyeshadow look with lots of glitter or pigment as it will create a cleaner look with minimal drop out.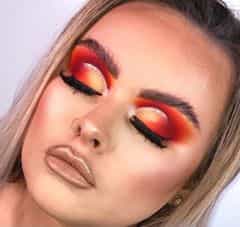 Look created by Jade 
Step 2: Eyeshadow
It may seem unusual to start with your eyeshadow, but Jade recommends always doing this as:
"This avoids any fall out on any base makeup as it is yet to be applied and means you can build up colours and blends until you get the perfect look, then simply just wipe it away before applying your base."
For this look I will be using the Morphe 39L, Hit the Lights pallet, using a mix of three pink shades.
It may feel a bit daunting using bright colours such as pink. but as Jade describes it: "makeup and colour work are all about creativity!"
Firstly, I put a dark pink all over my lid as a base colour.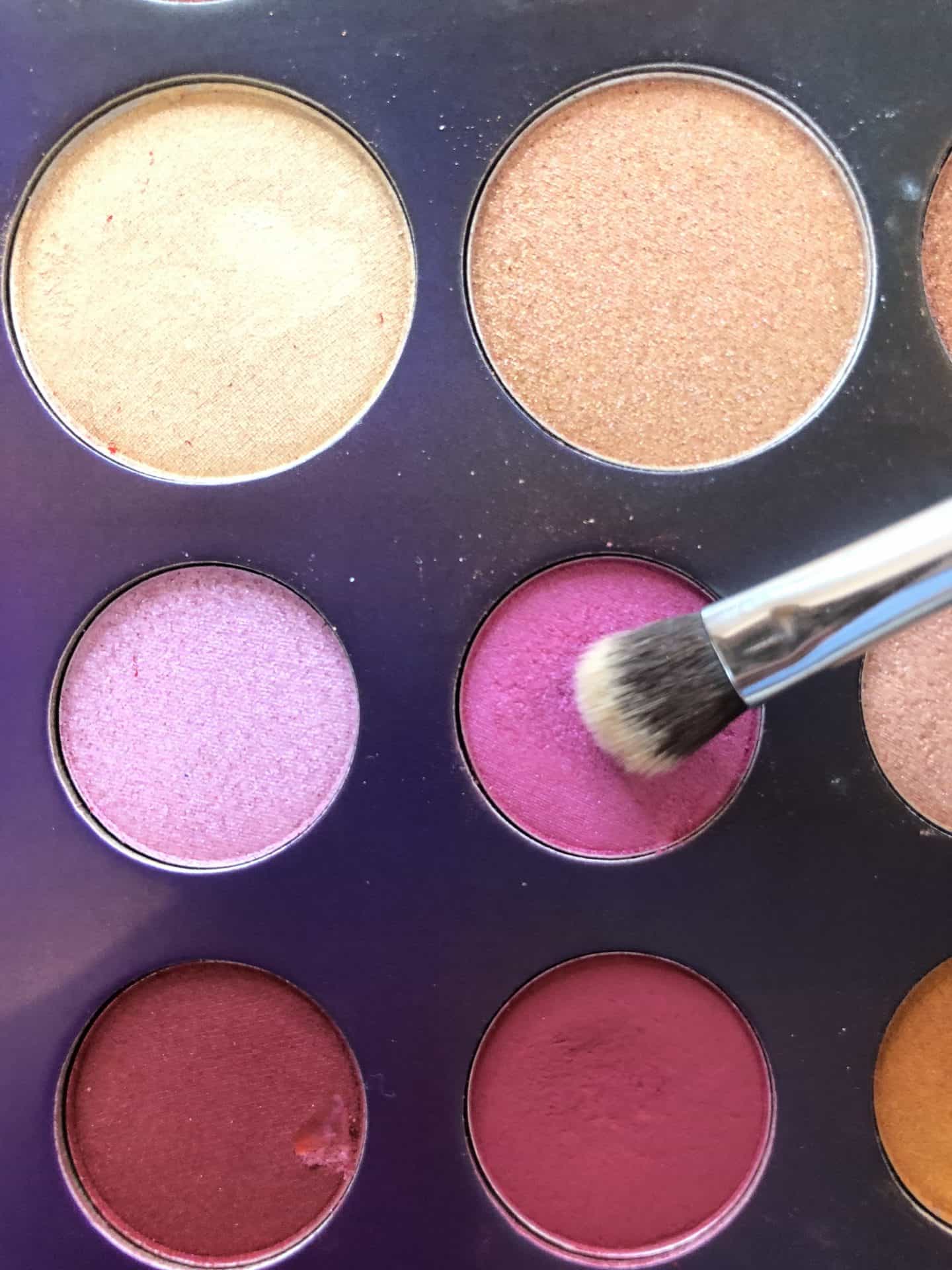 I then put a lighter, shimmery pink through the crease of my eye lid.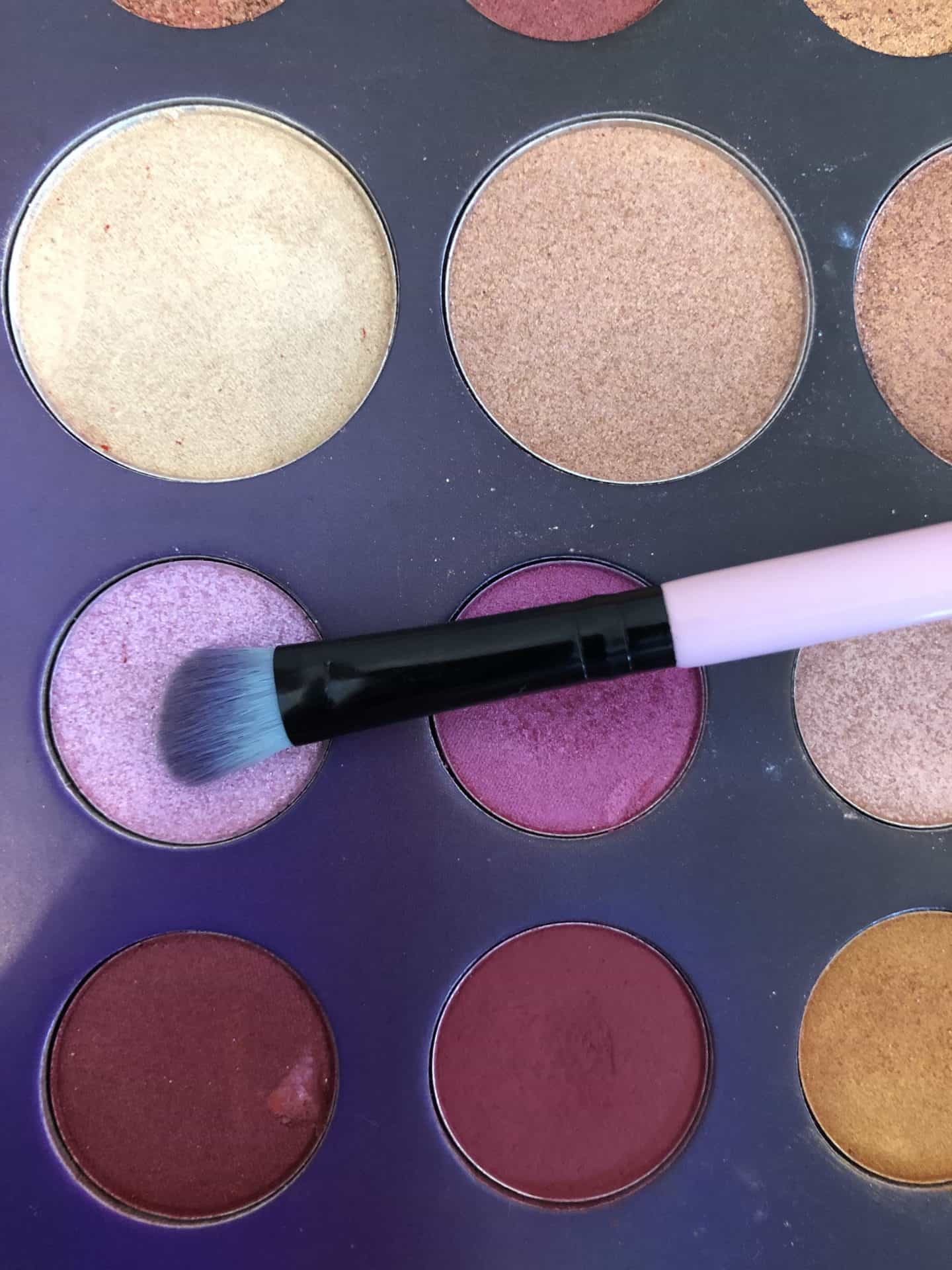 Don't worry if it looks a bit messy at this stage it will all come together.
I then used a deep shade of pink and slowly started to build a wing.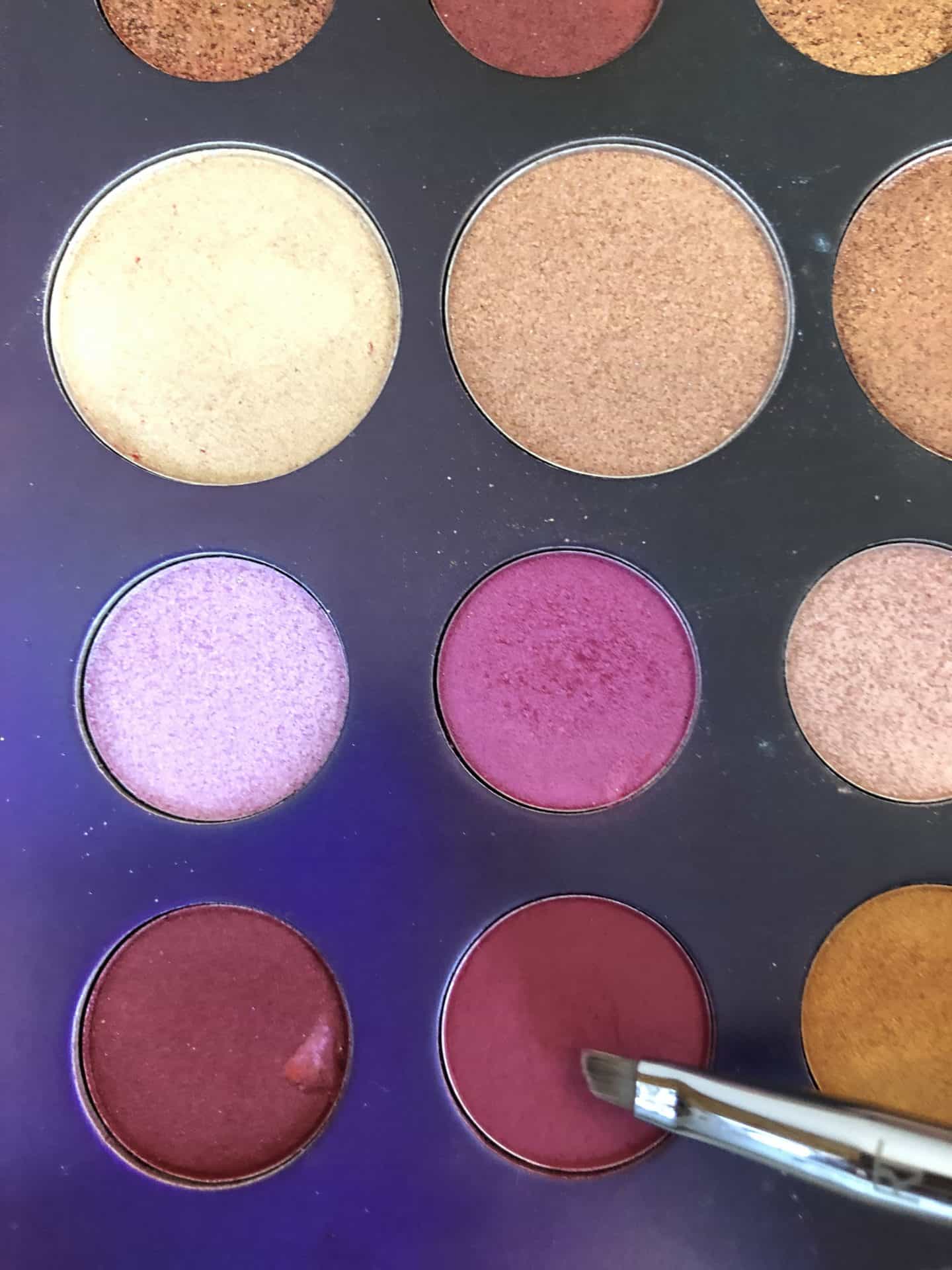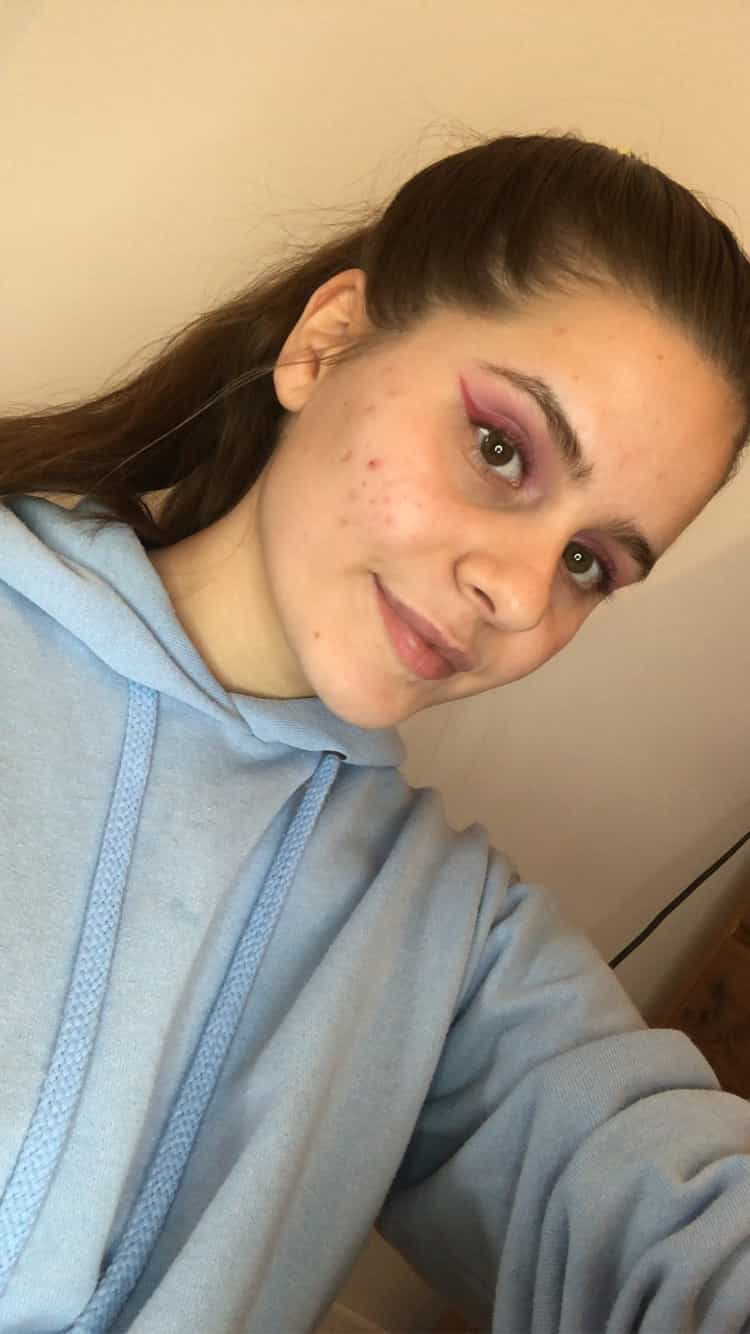 Step 3: Base makeup
These are the products I used:
Step 4: Back to eyes
Take the shimmery pink eye shadow shade and apply it under your eyes. Then take the deep pink shade and apply to the outer corners of your waterline to bring the eye look together.
Step 5: Finishing touches
I didn't really do anything to my brows as I added gems around them at the end. I just brushed them upwards and ran a clear gel through them.
I then added mascara. I used Soap and Glory Thick and Fast, you could even add false lashes here if you wish.
To create a nude lip I used a Sleek lip liner in the shade 'Nude 995' and a Sleek gloss in the shade 'Don't Ask 1194'.
Lastly, I set the look with a setting spray.
Step 6: Adding the sparkle
The final step to this look is to add gems along your waterline and around your eyebrows.
The ones I used were from Claire's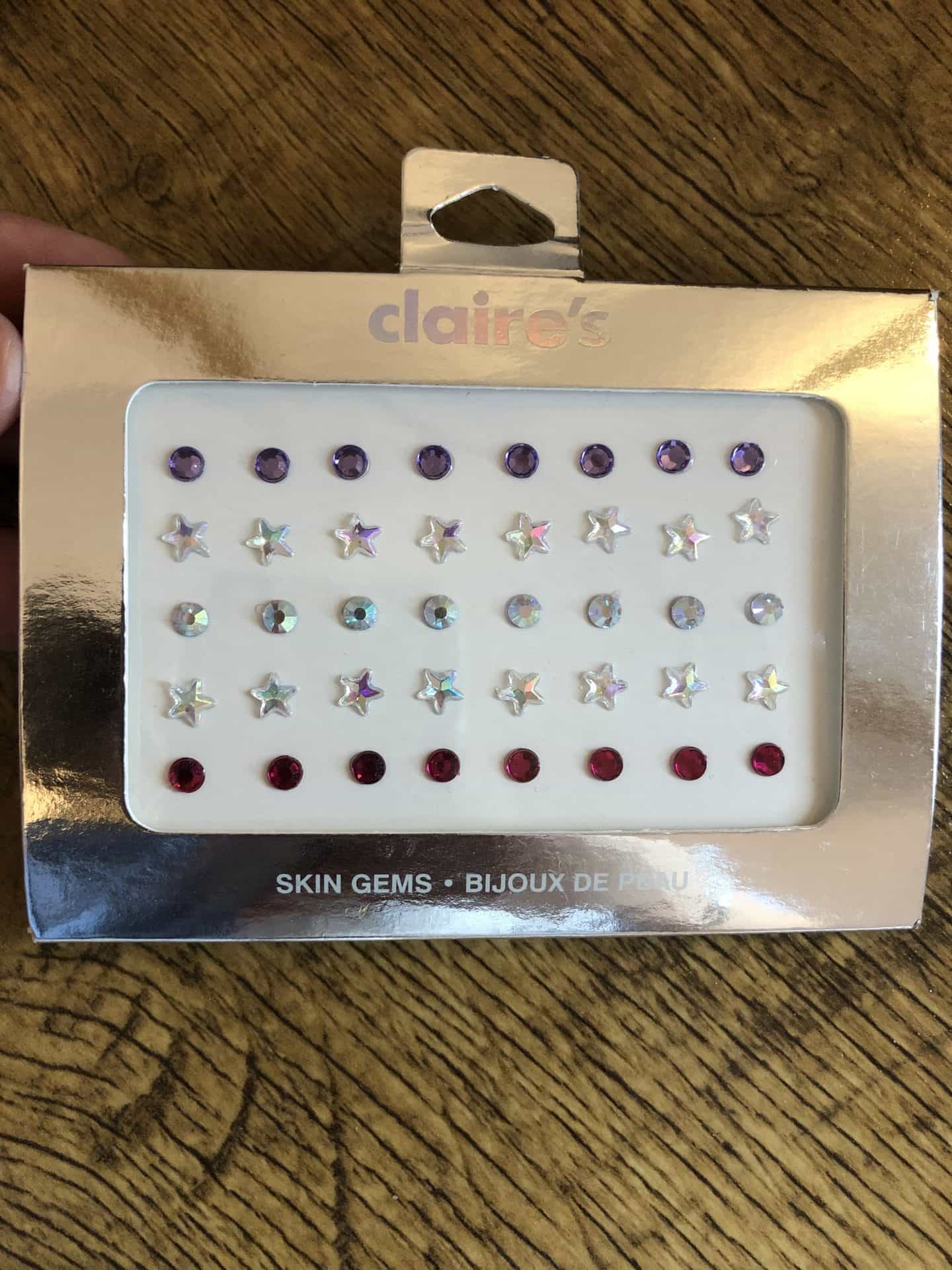 Once they are on the look complete and you're ready to be in Euphoria.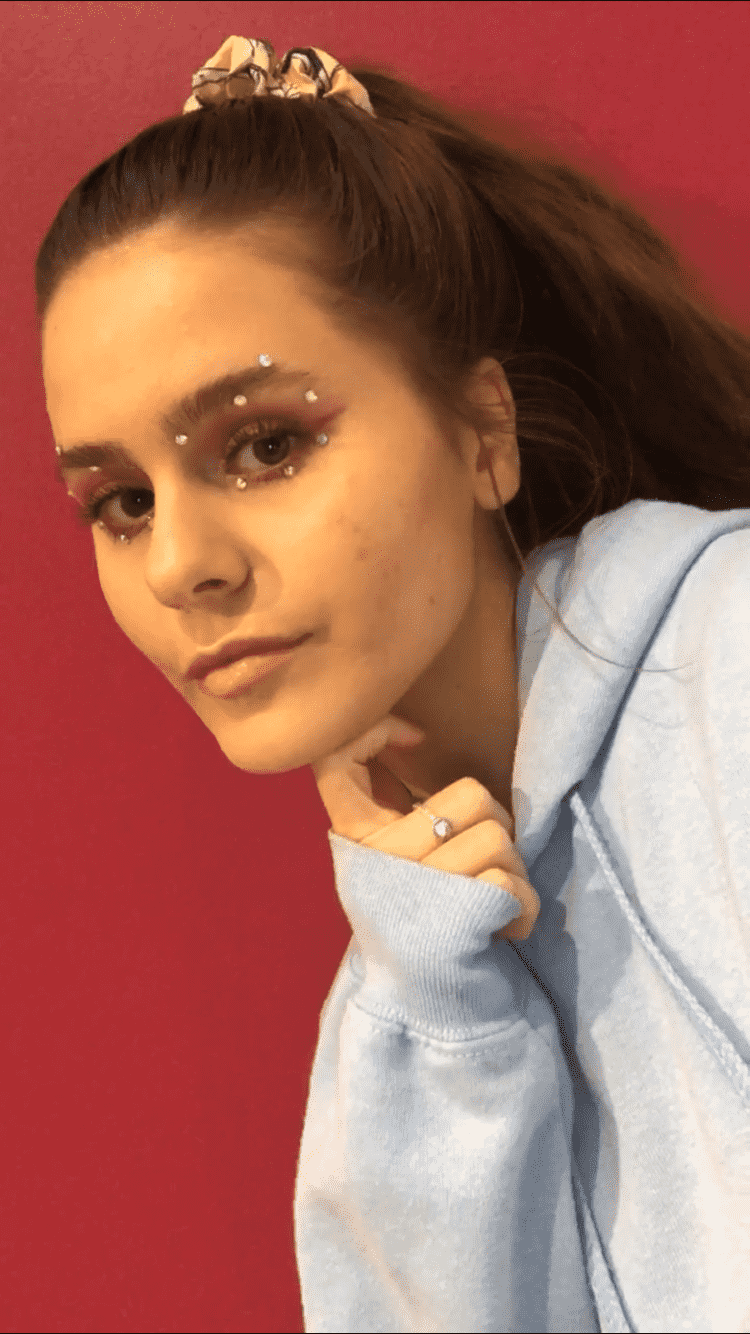 This look may not be your usual day to day makeup but when experimenting with looks Jade says: "The best advice I can give is to make mistakes and learn from them!
"There is no 'right' makeup look as it's so diverse, so have fun!"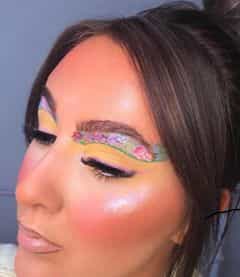 A look created by Jade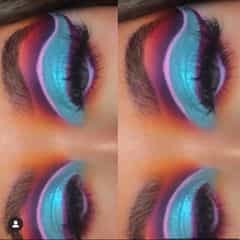 Look created by Jade 
To see more of Jade's makeup follow her on Instagram @jcmakeupartistry_
You can watch Euphoria on Amazon Prime.
Tweet us @Fashion_North  your favourite looks from Euphoria, or any looks you have recreated.