Here at Fashion North, we love to sit and have a scroll through Instagram and admire all of the cute outfit pics and holiday snaps on our feed. Whilst these are all lovely to look at, there's one kind of image that is so aesthetically pleasing to look at – graphic makeup.
Recently, we've seen a huge increase in the amount of graphic makeup looks appearing on our feed, whether that's on Instagram, TikTok or Twitter. We can't even begin to imagine the time and patience that it must take to create some of them!
Not many people see makeup as an art form, but the talent that the girls who create these looks have, is unbelievable. 
So, to make your social media more aesthetically pleasing, we've curated a shortlist of graphic/creative makeup artists below that you NEED to follow.
@makeupbyabigailemma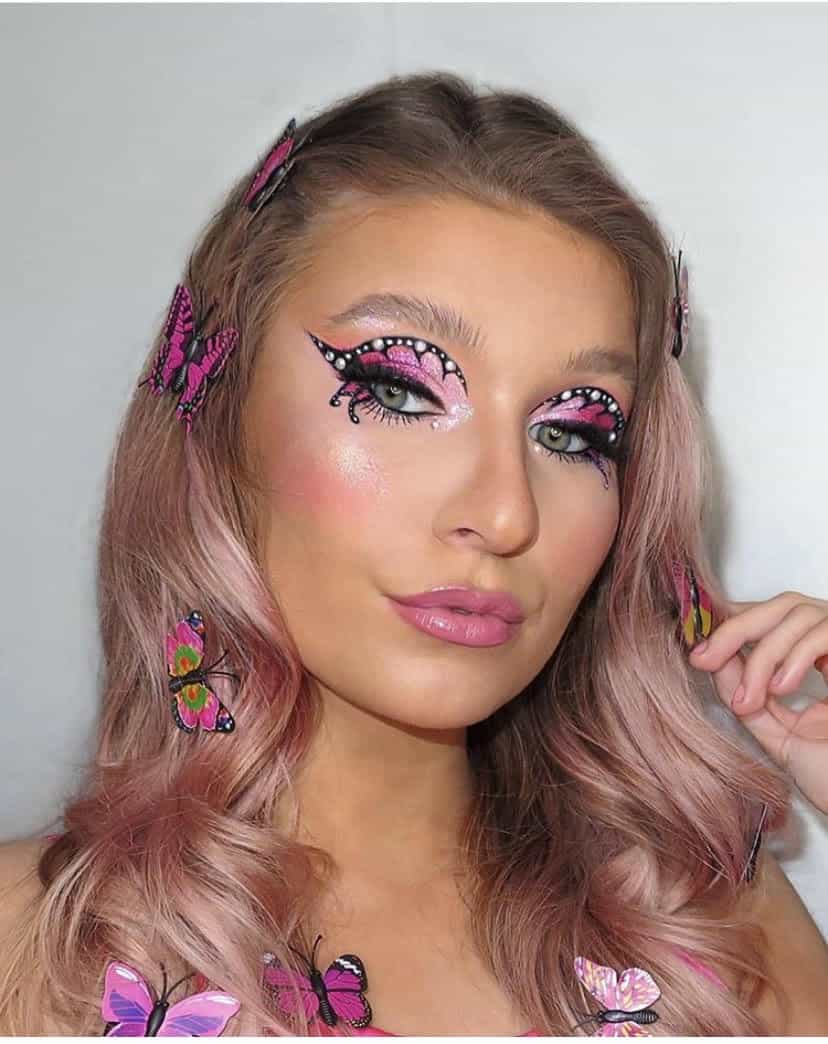 Location: Cumbria
Instagram: @makeupbyabigailemma
TikTok: @abigail_emma
"I was always a fan of art in school and have always been creative, so when it came to choosing my dream job, I thought why not makeup?"
"I have been doing makeup as a career for just over three years now and I honestly believe it's the best job in the world! I love the creative side of makeup, which I mainly do on myself. Some looks can take multiple hours but I genuinely find it so therapeutic to create something using my face as a canvas!"
@charlotteomakeup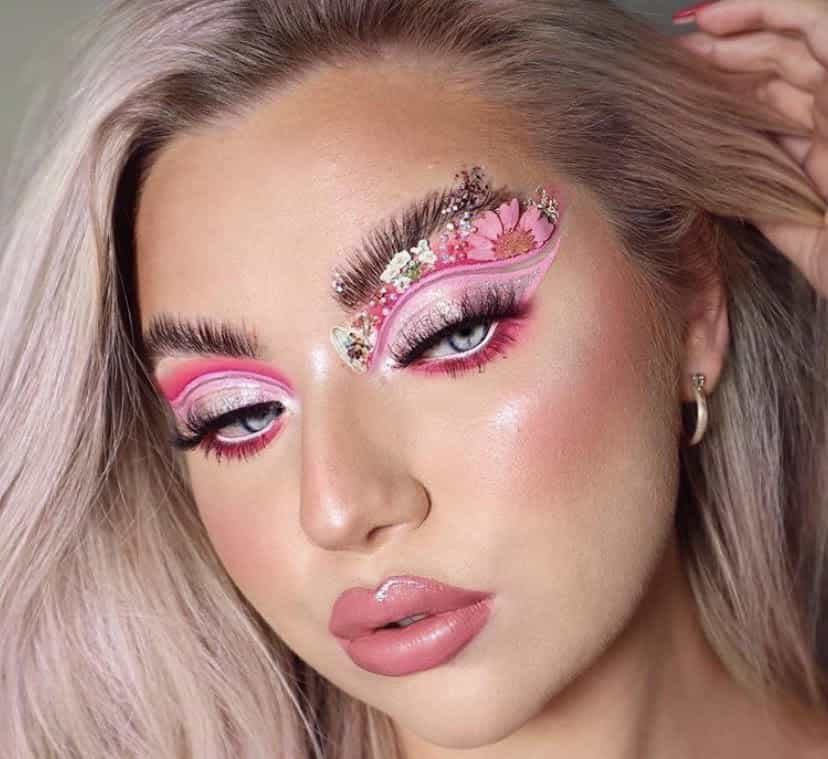 Location: Gateshead
Instagram: @charlotteomakeup
TikTok: @charlotteomakeup
"I've always loved and had a passion for makeup from being young, but I always thought it was going to have to stay a hobby rather than a career, until I found the uni degree I went on to complete, BA (Hons) Specialist Hair and Media Makeup. This course showed me that makeup can be a career in so many different ways."
"One tip I would give is never stop learning! I don't think I could ever get to a point where I think I've reached my highest capabilities. I will always want to better myself, learn new tips and tricks, and will always have people to look up to and be inspired by. If you are passionate about something, stick at it, continue practising and jobs will follow because your passion shines through."
@teah.mu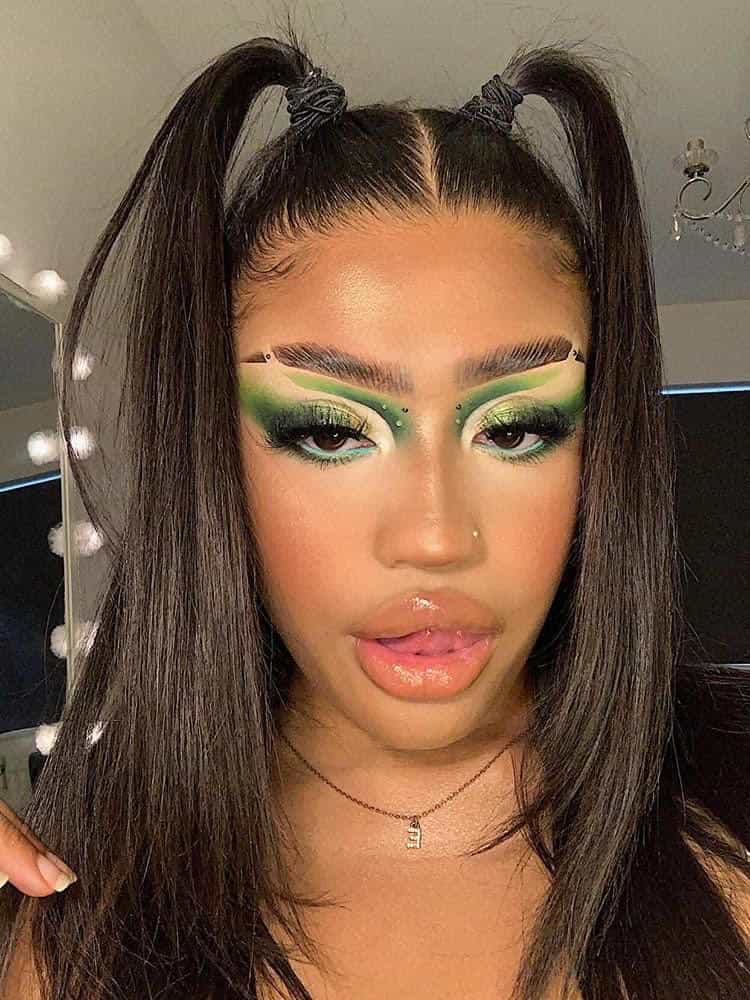 Location: Cardiff/Bristol
Instagram: @teah.mu
TikTok: @teah.mu
"I started doing my makeup and really getting into it when I was about 16. The main reason was because it was my year 11 prom and I'd been to a few makeup artists in my area but I didn't really like how they did my makeup, particularly my base. So I decided to teach myself, through YouTube, how to do my makeup. My inspiration comes from everyday life, particularly fashion and music."
"One tip I have is just keep practising. No one is born being amazing at makeup, it's a skill that you learn and perfect, if you're willing to put in the time. If you can't do it now, then you can do it in two weeks time!"
@anyaweedonmakeup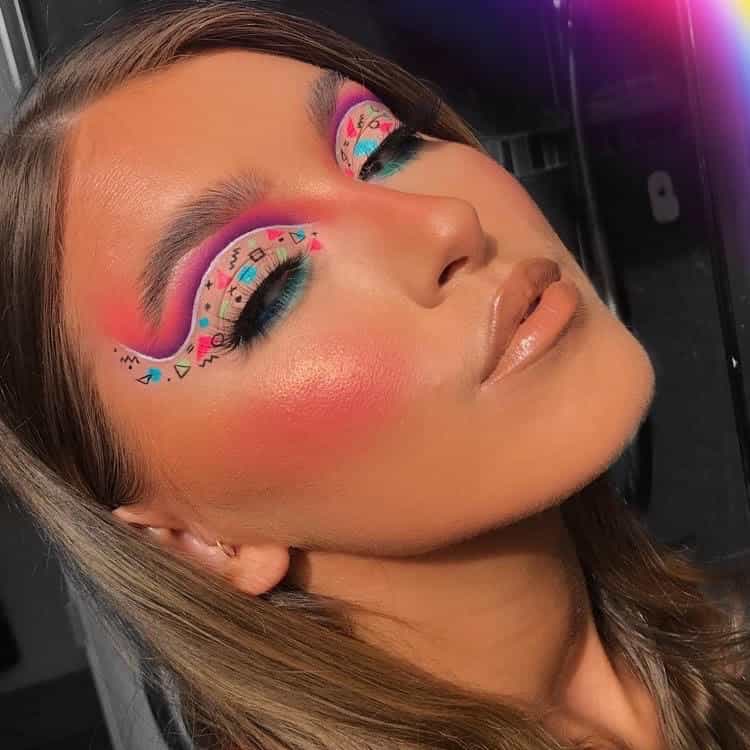 Location: Carlow (Ireland)
Instagram: @anyaweedonmakeup
TikTok: @anyaweedonmakeup
"I always loved art in school and only really discovered how creative makeup could be when I was 16 and have loved it ever since. I love taking inspiration from everyday objects for different colour combinations for looks."
"A tip I use when coming up with colour combinations, is to look at the colour wheel and use colours that are opposite each other, as they normally compliment each other perfectly!"
@britmunmakeup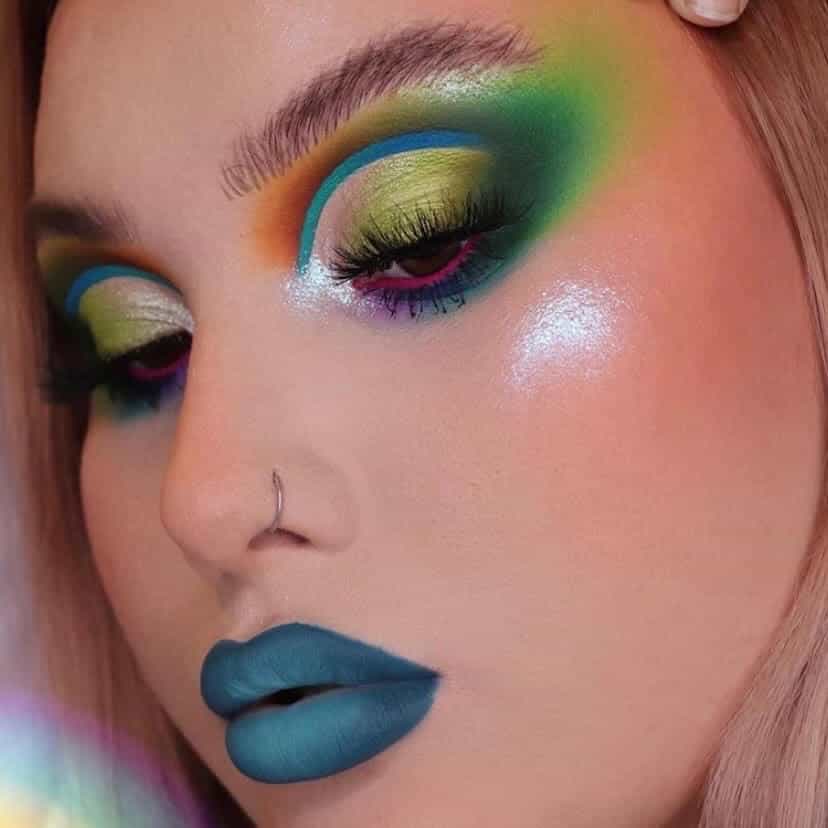 Location: Teesside
Instagram: @britmunmakeup
TikTok: @britmunmakeup
"I love makeup because for me, it's a form of expression and creativity. My advice to anyone wanting to get started is to just go for it and don't hold back, always try new things and get out of your comfort zone!"
@meghmua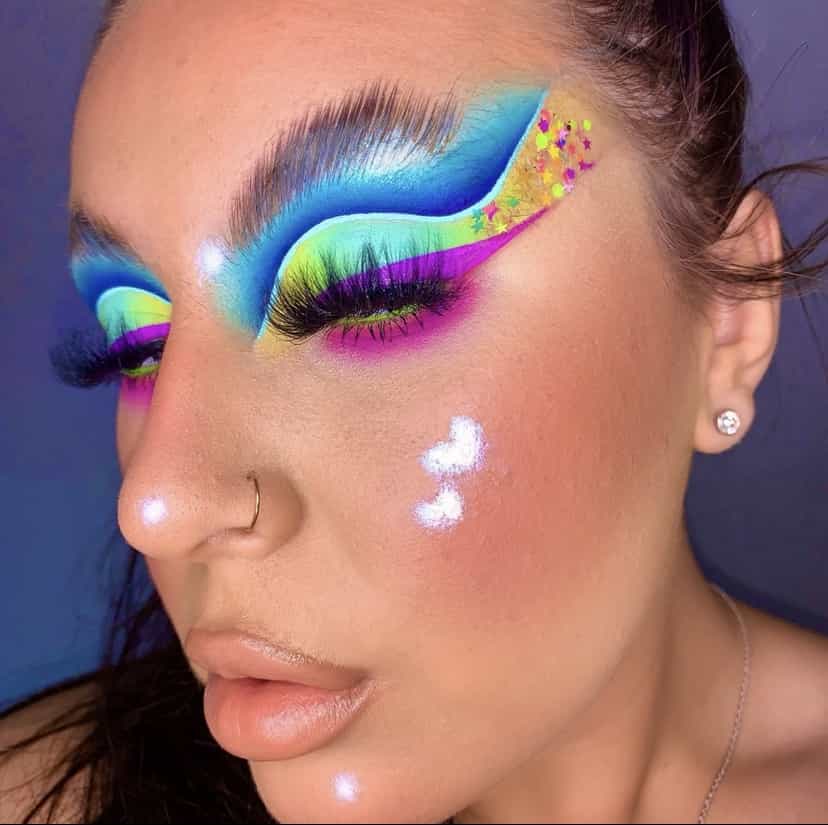 Location: Berwick-Upon-Tweed
Instagram: @meghmua
TikTok: @meghmua
"I got into makeup when I was around 16. I just used to do it for fun but then I decided to go to college to get myself a qualification. Once I had finished, I wasn't sure what I wanted to do, so I went for a job at Too Faced cosmetics. I started working there in 2019 and then it wasn't long before an opportunity to work for Urban Decay came along."
"If anyone is thinking of starting makeup, honestly just do it! When I first started practising, I never would have thought I could do some of the looks I do now, but practice makes perfect and you will get there!"
@blendbyhan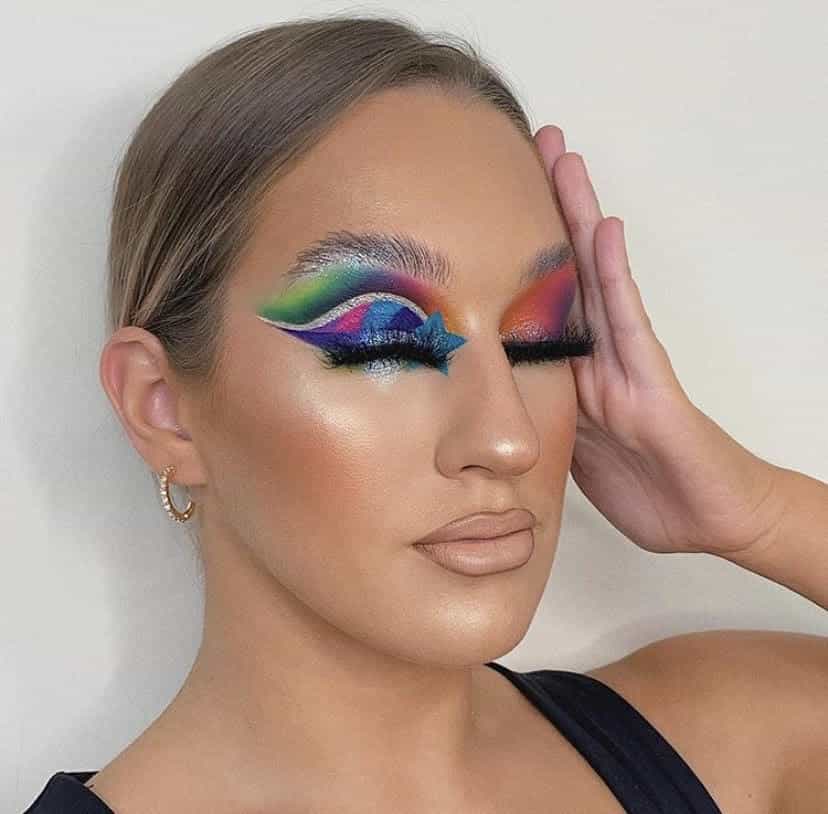 Location: Yorkshire
Instagram: @blendbyhan
TikTok: @blendbyhan
"I've always known I was quite girly when I was younger, but I started to get more into makeup when Lady Gaga first came about in 2008. I remember her crazy makeup looks and used to copy them for fun and it turned out I really enjoyed doing makeup!"
"I love making others feel good about themselves, makeup can be whatever you want it to be and that's what I love about it!"
@mmaddiehill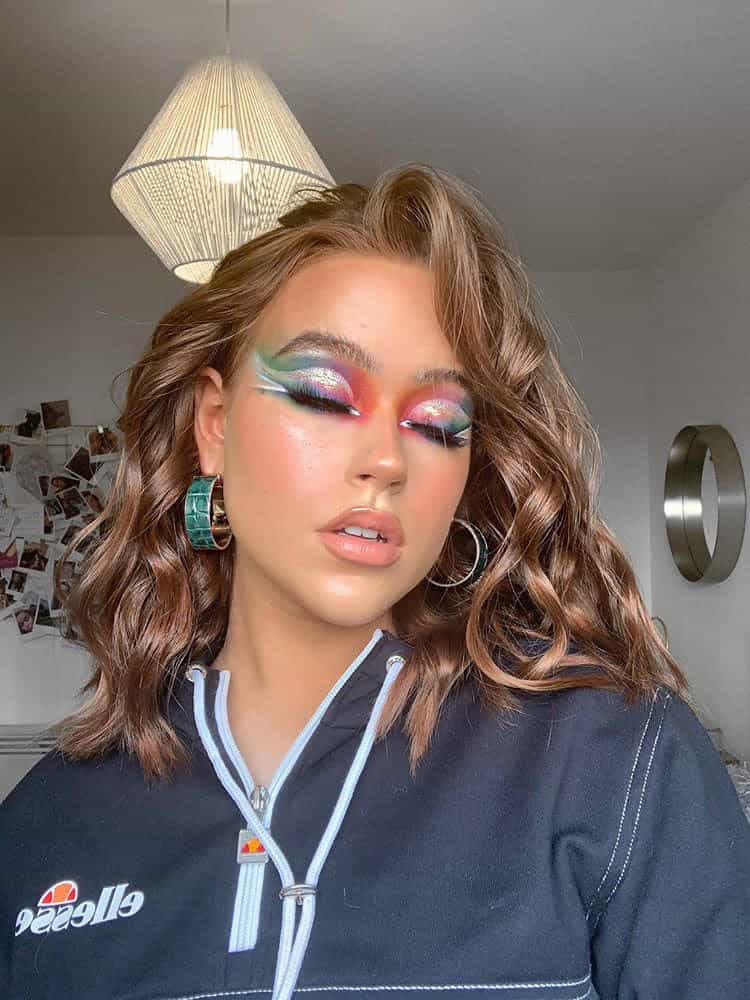 Location: Kirkwall (Scotland)
Instagram: @mmaddiehill
TikTok: @mmaddiehill
"I began experimenting with makeup when I was about 13. It was never an interest of mine but as soon as I watched my first makeup tutorial on YouTube, I was immediately hooked. Ever since then, it has been a lot of years of trial and error to finally get to the place I'm at now but I still learn everyday."
"I often get asked 'how do I get better at makeup?', practise really is the key. All good things don't happen over night, the more time and love you put into it, the quicker it'll come! Makeup is an art so don't be tough on yourself, people go to school for years to study art!"
@roisint_makeup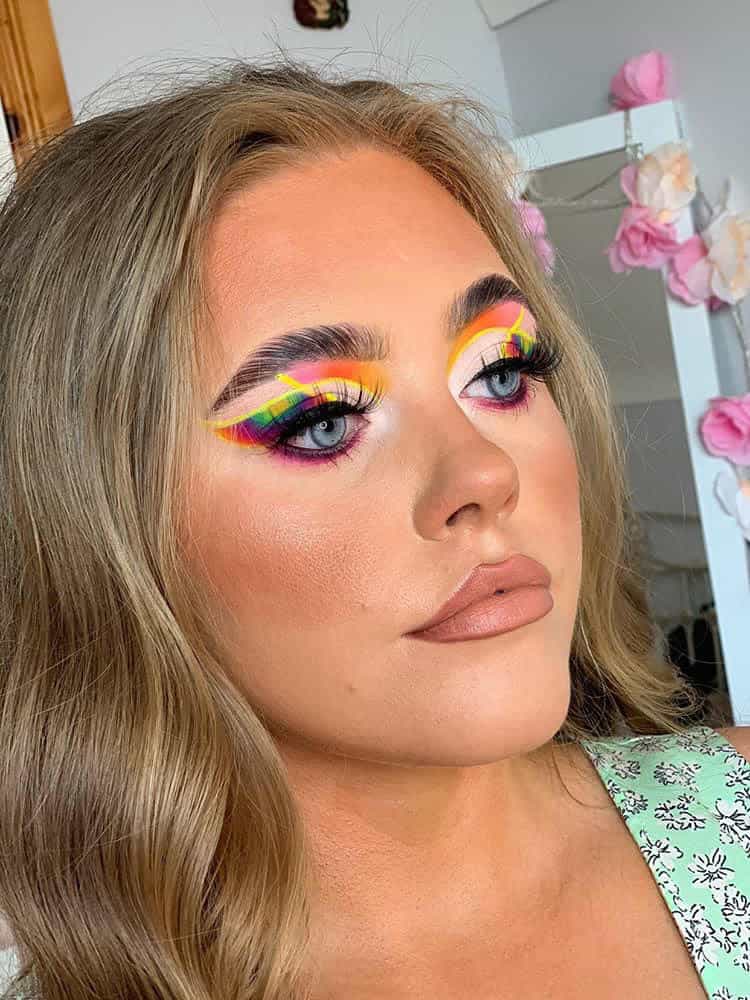 Location: Lurgan (Ireland)
Instagram: @roisint_makeup
TikTok: @roisinthornbury
"Ive always been into makeup since a small age, I used to watch my mum do her makeup at the bottom of the stairs and completely fell in love with it! I love creating fun and colourful looks, and doing TikTok's whilst I'm at it. TikTok really started off as a way for me to upload final looks to hopefully show other people my work and it really just took off!"
Do you love graphic and creative makeup? Send us your thoughts and pictures @Fashion_North!