Last week saw the launch of Love Island star Olivia Bowen's autumn/winter collection with In The Style as part of a new campaign highlighting the negative effects 'fake filters' can have on self-esteem.
Joining Olivia to shoot the campaign were models representing a variety of body types, all encouraging women to embrace their natural beauty. This collection aims to cater for everybody, and it is refreshing to see a collection which both uses unedited imagery and offers the entire collection in sizes 4-24, as opposed to just offering a select few highlights to those above size 16.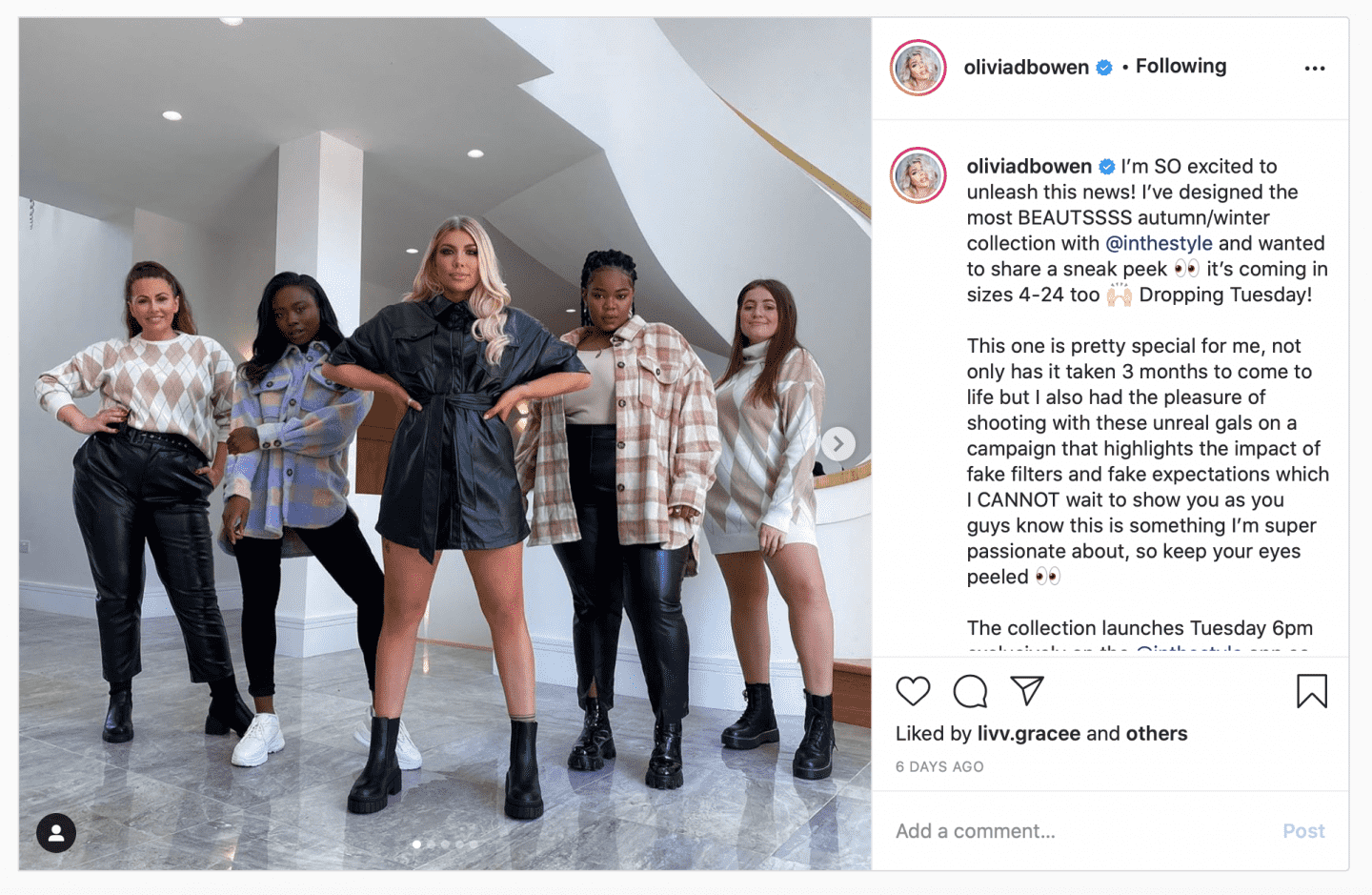 On the campaign, Olivia said: "This is such an important subject for me, we've seen the rise of so many filters on social media and it's becoming a minefield working out what's real or fake.
"These filters are a complete unrealistic idea of how we 'should' look, the constant use of 'perfect' face filters on yourself will warp your reality and make you feel less of the perfect person you already are.
"I want everybody to realise they're enough as they are, they don't need to try to conform to these unrealistic expectations because it's not normal. I don't want young people growing up thinking they're inadequate because of these filters."
In addition to the campaign video, Olivia released some side by side photos to show how drastically appearances can be altered using filters and editing apps. Though the photos show the more extreme side of editing, we are all guilty of slightly tweaking photos to make ourselves look 'better' on social media. This campaign aims to put a stop to this, promoting body confidence and diversity over unrealistic images.
Adam Frisby, Founder and CEO of In The Style, said: "This campaign is so important for In The Style and it's something I'm really passionate about. It's time to say NO to fake filters and unrealistic images and we will continue to empower real women in everything we do as a brand."
The collection is full of on-trend autumn staples, with lots of flattering colour block jumpers and faux leather on offer (high waisted faux leather joggers anyone?) as well as some oversized loungewear to see you through a winter of working from home. We're loving this checked trucker shacket, perfect for wearing with jeans and boots this autumn. Blues and lilacs dominate this collection, and this oversized jumper dress is one of our favourite examples of these colours creating a cosy but chic look.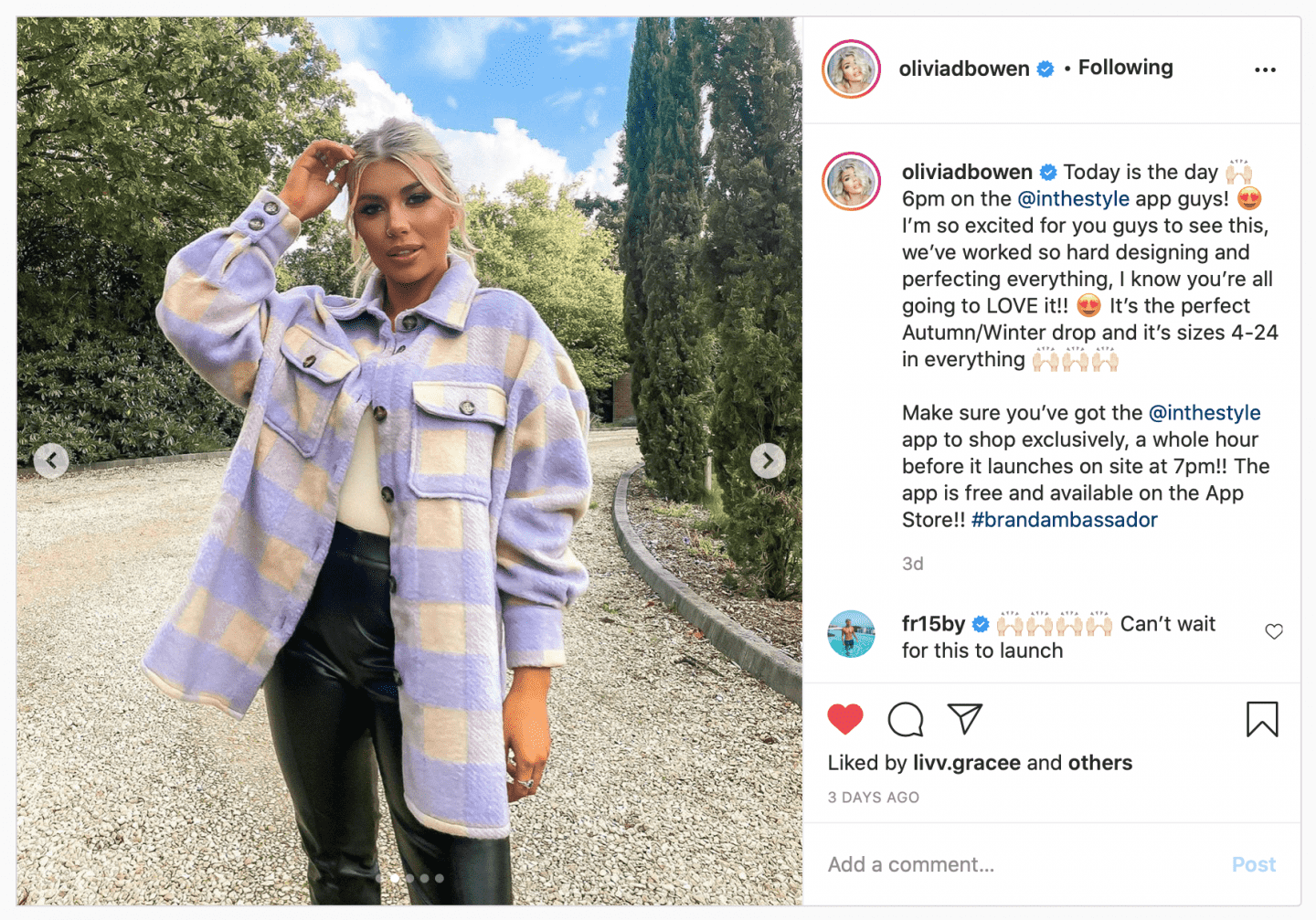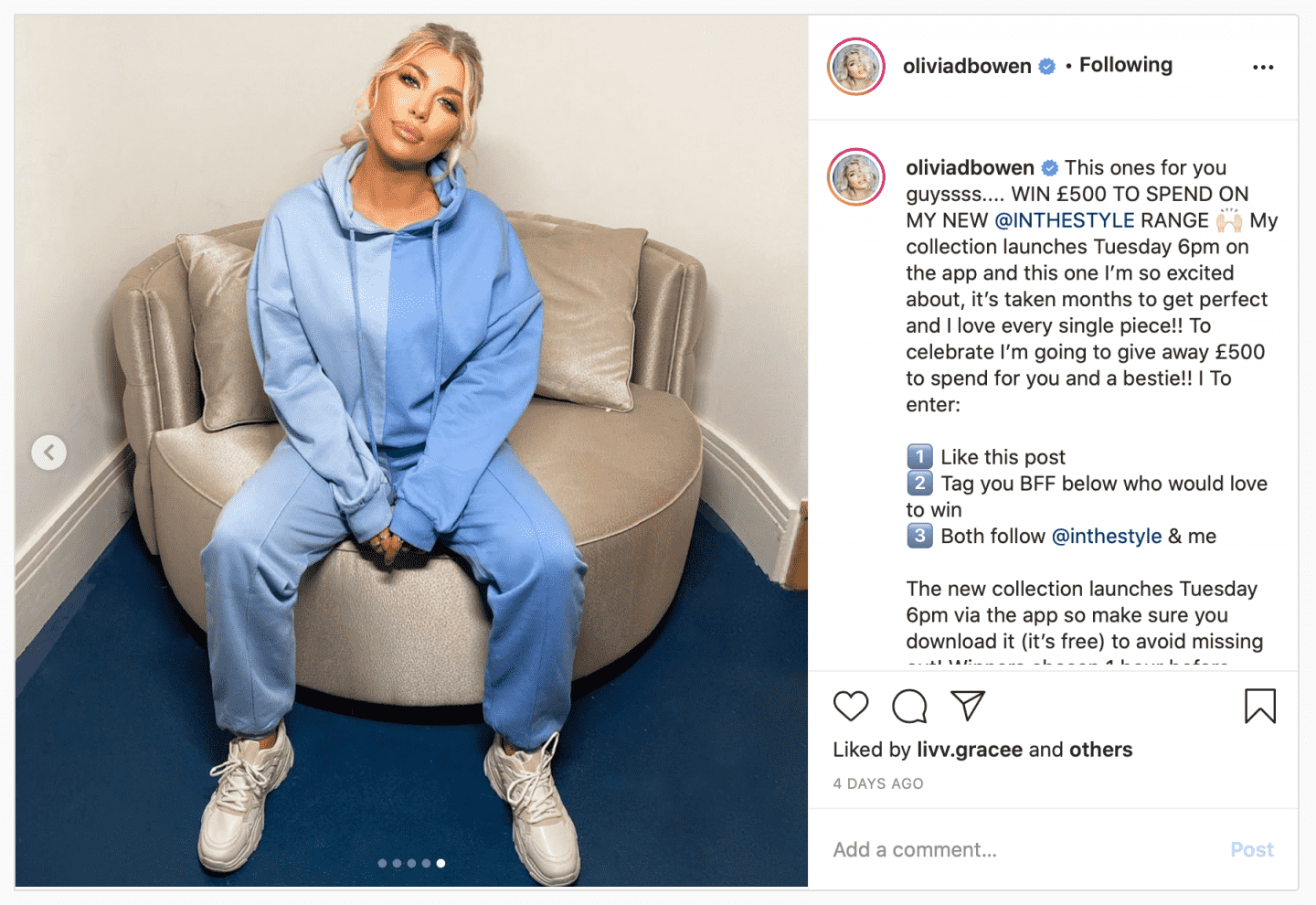 What are your favourite items from the collection? Let us know on Instagram and Twitter!