When it comes to bags right now, the bigger they are, the better.  This new trend is not only a fabulous, bold statement look, but also has its practical uses too.  We need space in our bags now more than ever before (to carry all our safety essentials among our usual everyday items), so why not take an 'everything but the kitchen sink' approach?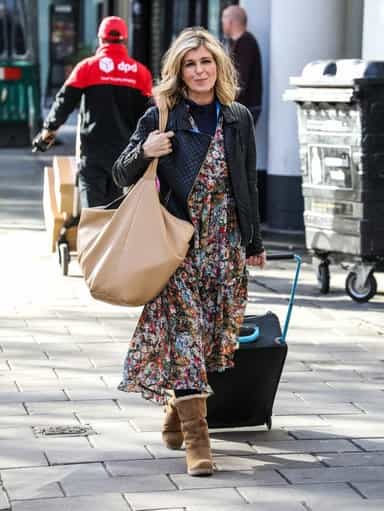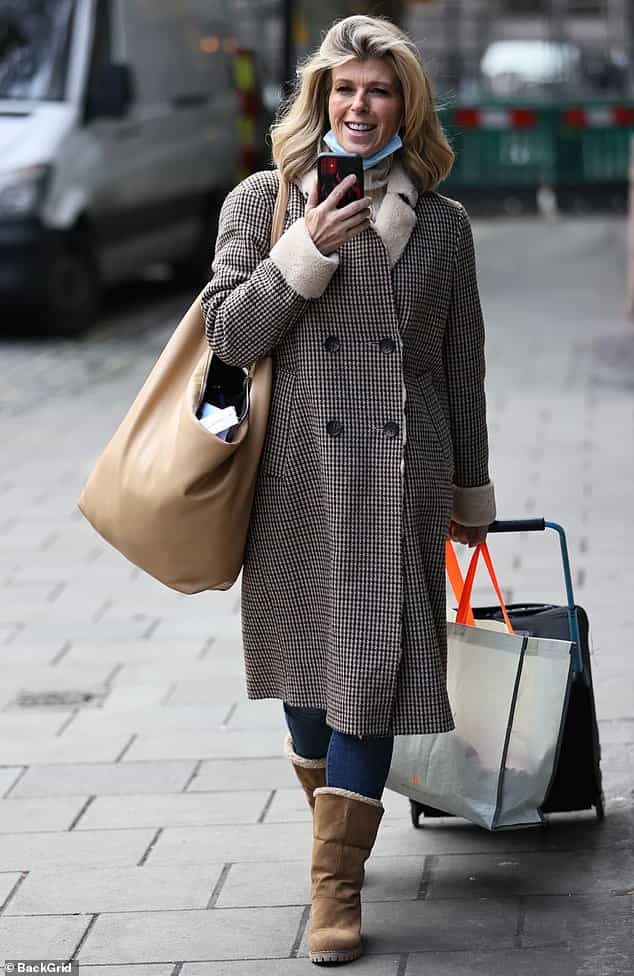 Celebrities have cottoned on to this trend quickly, with Kate Garraway being spotted with her enormous camel-coloured tote.  Kate has let that colour flow throughout her outfits, with matching winter boots and hints of the colour in her autumn floral dress.  In the second outfit we see that she has again wore her matching boots, but this time threw on a large checked coat, with a fur collar and sleeves. But still, the humongous bag is the statement piece for sure.
If you are so ready to hop onto this giant bag trend too, here is a few available to buy currently.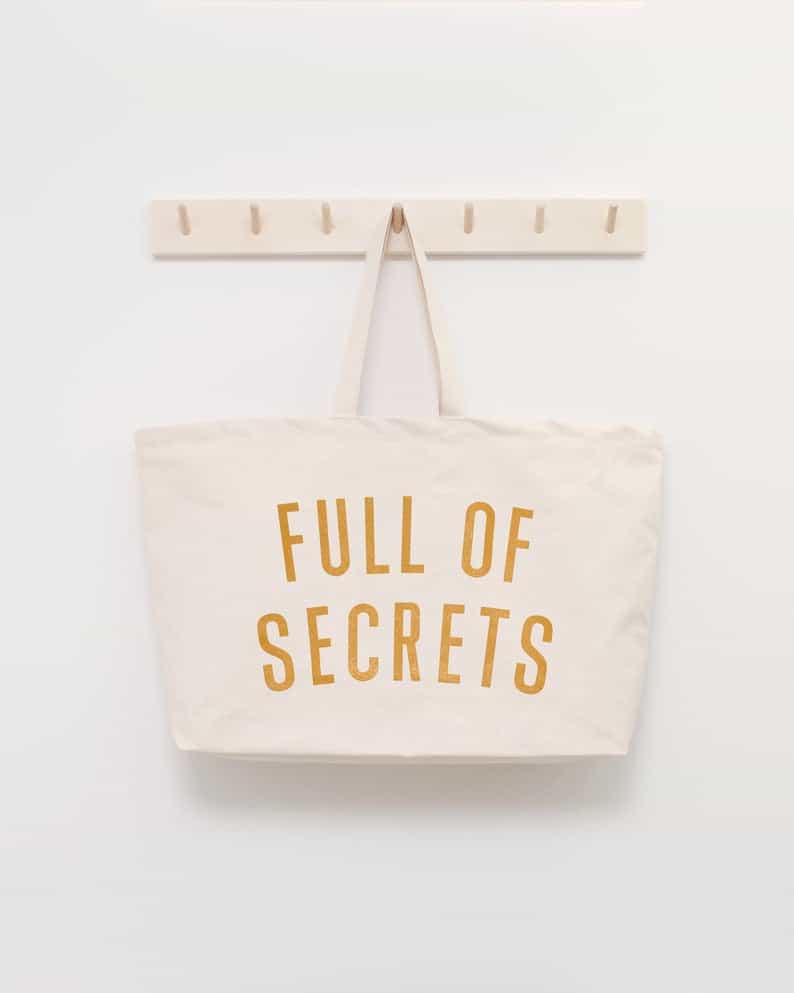 This Zoella x Etsy Full of Secrets bag for £34.  The design of this was created by Alphabet Bags who collaborated with Zoe Sugg on this for her Etsy collection.  This bag is made of canvas fabric is perfect for carrying heavy items or even as a fashionable alternative for your grocery shop. The sassy slogan displayed across the front is a fun addition to an otherwise simple bag.
If designer bags are more your thing, Moschino have released a shiny logo-printed oversized shopper for £760, which are great for throwing over your shoulder, and would be super useful as a work or university bag. Due to its size it would be incredibly useful to house your laptop, notepads and whatever else you need!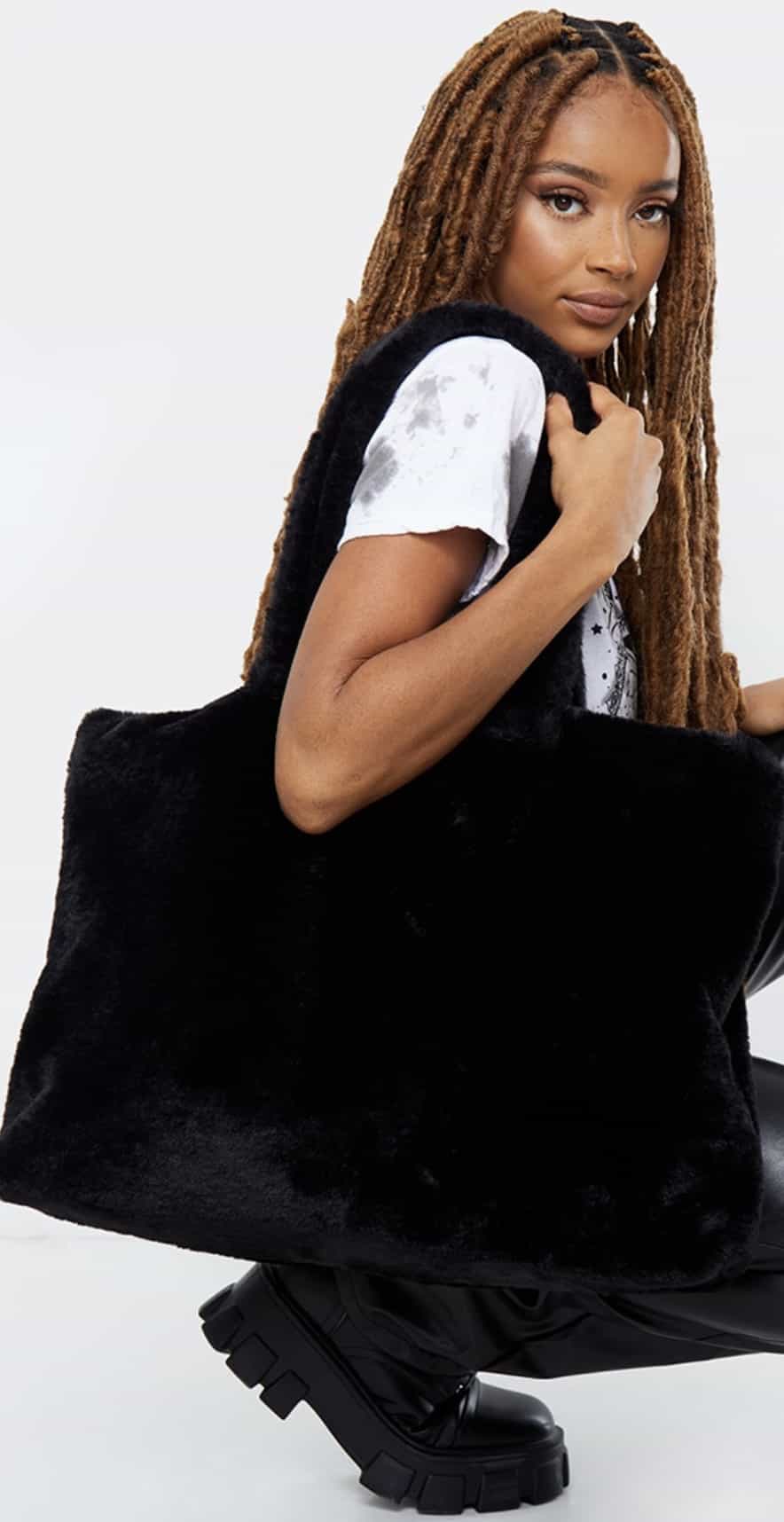 For something a bit different however, Pretty Little Thing have a huge tote in a faux fur fabric design for £22.  It is also available in the bright pastel colours baby blue and lilac, and is sure to add uniqueness to any outfit.
Show us your giant bags by tagging us on Instagram and Twitter @Fashion_North!