With Strictly Come Dancing appearing on our screens in less than a few hours' time, here at Fashion North we are eagerly awaiting like the rest of the nation.
With the effects of Covid-19 hanging over us all, it is now more important than ever that shows like Strictly Come Dancing are on our TV screens so we can immerse ourselves into a bit of light-hearted fun.
For us at Fashion North we are excitedly awaiting the return of the ballroom costumes', which is easily our favourite part of the show! Year on year we see contestants wearing captivating outfits, full of sparkle and shine. Strictly's design team are never short of glitter, feathers or tassels.
We spoke to Vicky Gill, costume designer for Strictly Come Dancing. When asked about the struggles she has faced with regards to Covid-19 and the designing of costumes, Vicky responded: "It has all been a massive consideration. Safety, budgets, trying to create as much employment as possible to keep business afloat.
"It has been an absolute brain tease, but I am so proud of everyone for getting this far. Fantastic effort all round from everyone involved."
As well as technical changes due to Covid-19, this year's line-up also has a twist. For the first time in the shows 16 years, we are to see a same- sex dance couple.
Nicola Adams, Olympic gold medallist, will be the first celebrity not partnered up with a male dancer.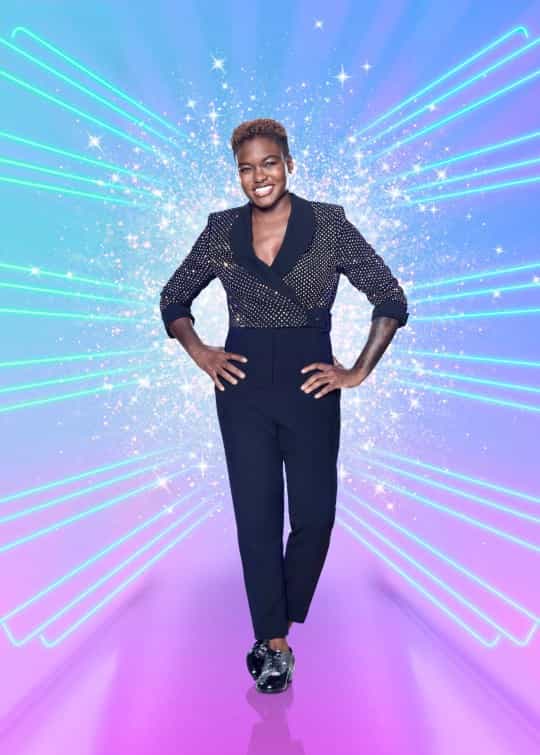 Image: www.metro.co.uk
When asked how she will be styling Nicola for the show, Vicky said:
"We are moving with Nicola's style preferences for the start, I always do this with cast members to put them at ease as much as possible, once they start training and understand more about the dance style they are performing/ playing out, it helps to be more creative."
Here at Fashion North we welcome the change and are excited to see what this means for the show's future going ahead.
Tweet us @Fashion_North your thoughts on the show this evening.