Here at Fashion North, all our content is produced by fashion journalism students at the University of Sunderland who dream of becoming editors of glossy magazines or fashion stylists or social media managers.
Our class of 2021 started their journey back in September 2018 with a trip to Newcastle's Eldon Square (those were the days!) to curate their best fashion and beauty finds for Fashion North.
It hasn't been the easiest time since with a global pandemic causing postponed exams, restricted time on campus and not being to bring you some of their favourite street style photography or studio shoots due to social distancing.
However, as their final Fashion North newsday looms, they reflect on their three-year journey towards graduation next July by writing a letter to their fresher selves.
If you want to join them and the Fashion North team, here is where you can find out about the BA (Hons) fashion journalism course.
Caitlyn McAdam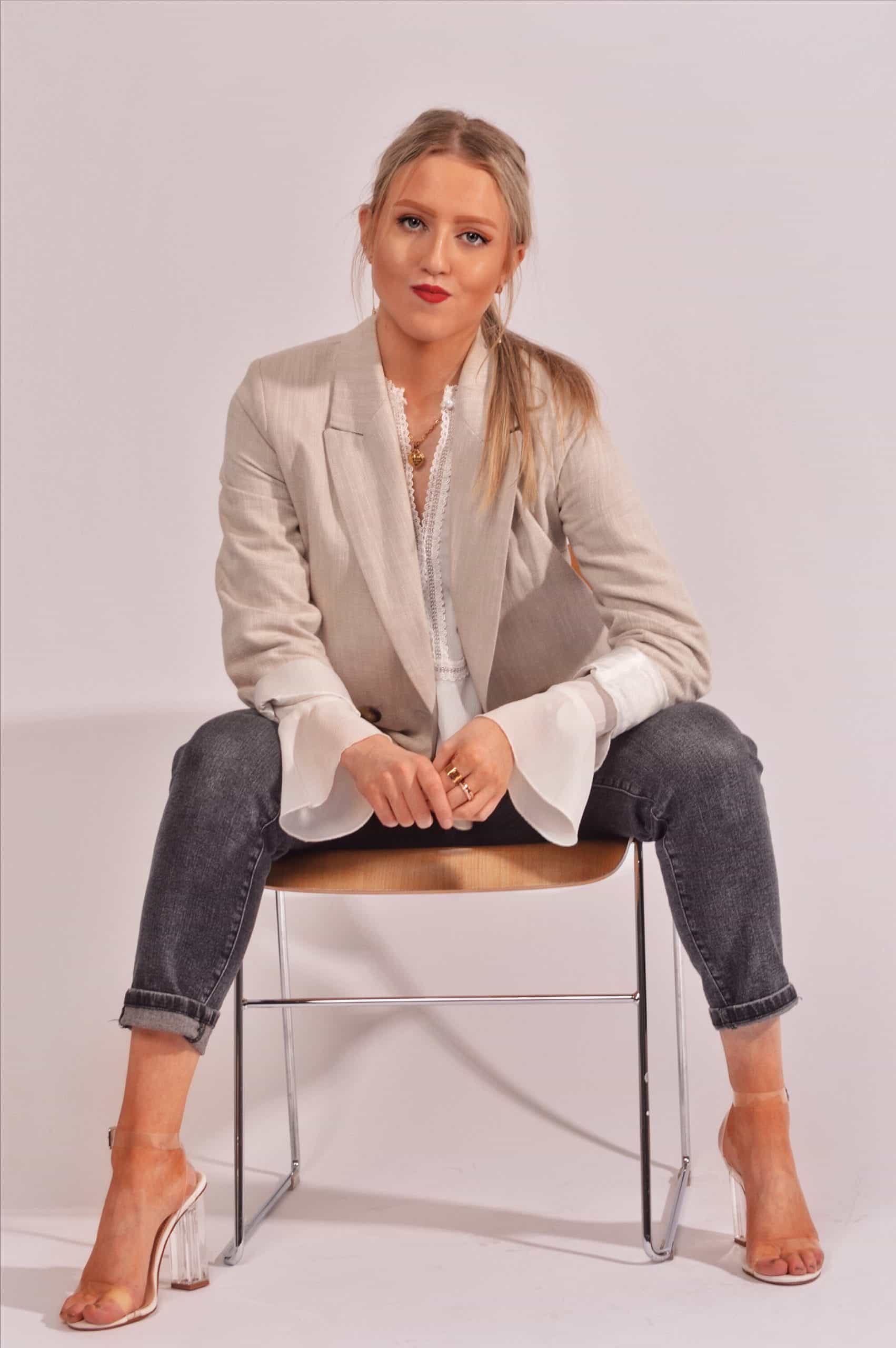 Dear my fresher self,
 First of all, I know you may be upset right now because you did not get into your first choice of university and it may seem like the end of the world, but trust me when I say the next three years are going to be the best of your life and believe me when I say they are going to fly by.
Academically you are going to succeed and you will pass all your modules with firsts and 2:1s which you have worked so hard for. It may seem overwhelming along the way and you may stress 24/7 but just remember it will all be worth it in the end and the fantastic skills you learn will prepare you for your future in fashion journalism. It won't be easy and there will be obstacles in the way such as your ongoing problem with tonsillitis but I can tell you have come so far. Remember the girl who sat her media law exams in the first year after coming out of the hospital and got gold standard; that was you. You are capable of great things Caitlyn, you just don't know it yet.
You'll soon see that it is so important to start saying yes to all the opportunities you have coming your way such as modelling for The Bridges winter lookbook, covering Beauty Week and the Student Raid, becoming a student ambassador and also becoming Editor of Fashion North. Yes, you have done all of those things and let me tell you, they will be memories you will cherish forever and positions you can be proud to say you have worked so hard to achieve.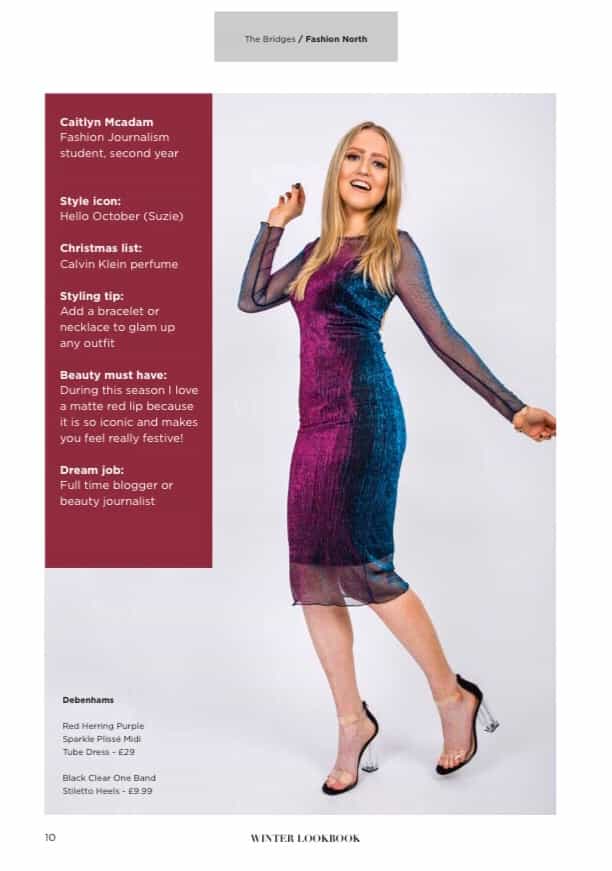 You'll meet some amazing people in the industry but the best people you'll meet are around you now. They will become your best friends for life and you'll make some incredible memories with them and laugh until your tummy hurts because they will never fail to make you smile. They are friends who will always be there for you whether if it is to help with your outfit choice or a catch up in the Media Hub which let me say will become your second home by the third year. You'll soon realise everyone around you is there to help you including all the incredible lecturers. Make sure you say a special thank you to Carole (our course leader) for all the office chats you had when you were stressed and upset with parts of your life but you bounced back and better than ever.
All your life you have worked so hard to get to this moment and sometimes you do not give yourself enough credit for it. Although nobody predicted that by your final year we would be in the middle of a global pandemic doing two academic years in one but you will make it through. Remember, it is okay if you get a bad grade because I know how disappointed you get but don't beat yourself up. After all, I know you will get back up and do it again and for that, I take my hat off to you. You can do it!
If there is one piece of advice I can give you is to stress less because everything happens for a reason and you won't believe how far you have come. You deserve this moment! Be happy and embrace who you are.
Believe in yourself Caitlyn and all your dreams will become a reality.
Love Caitlyn x
Georgia Suggitt
Dear 2018 me,
Most people won't understand your strong Yorkshire accent straight away and they'll ask you to repeat yourself a lot so don't get annoyed too much!
Your next three years at university are going to be a rollercoaster of emotions. Some bad, but a lot of good. You'll make amazing friends within the first few days so don't worry about being alone because that will never happen. The best part about uni was finding your best friend, you both can't go a day without each other.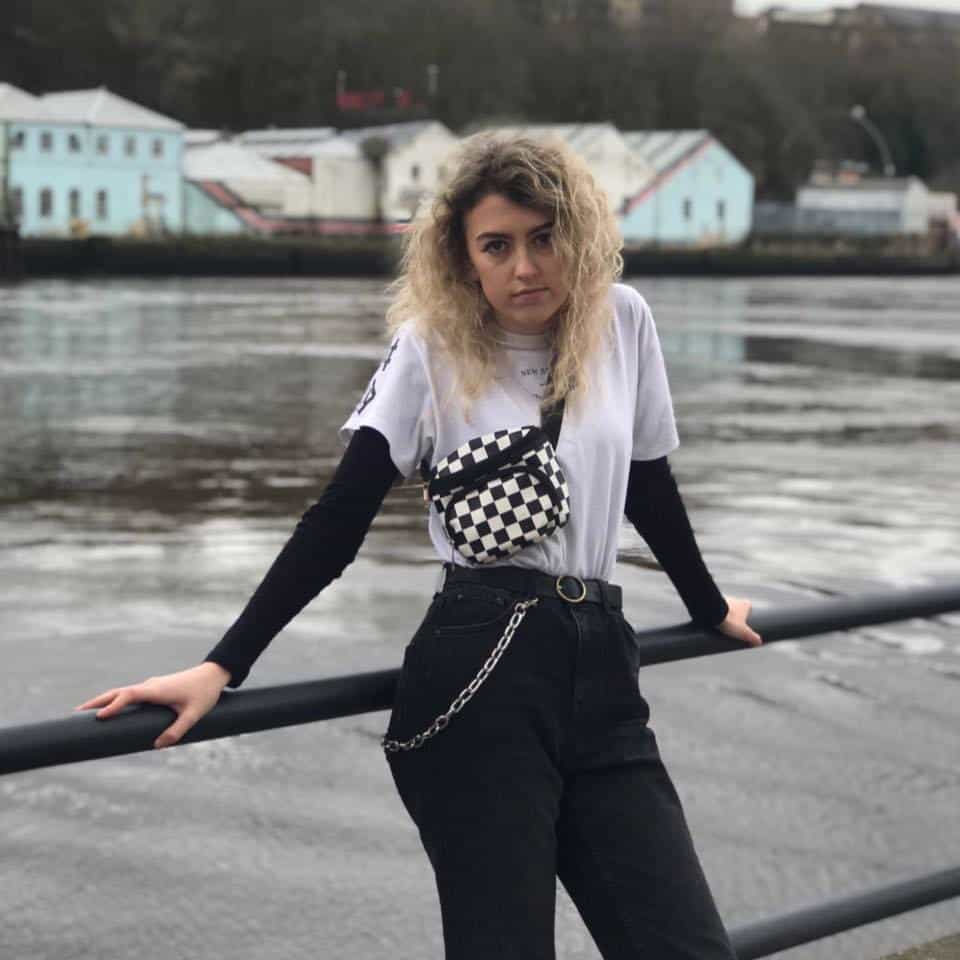 You're going to miss home so much. I still do right now and I'm graduating in a few months. University is a good experience for you, you make some amazing memories and work extremely hard, but nothing beats going home to Leeds.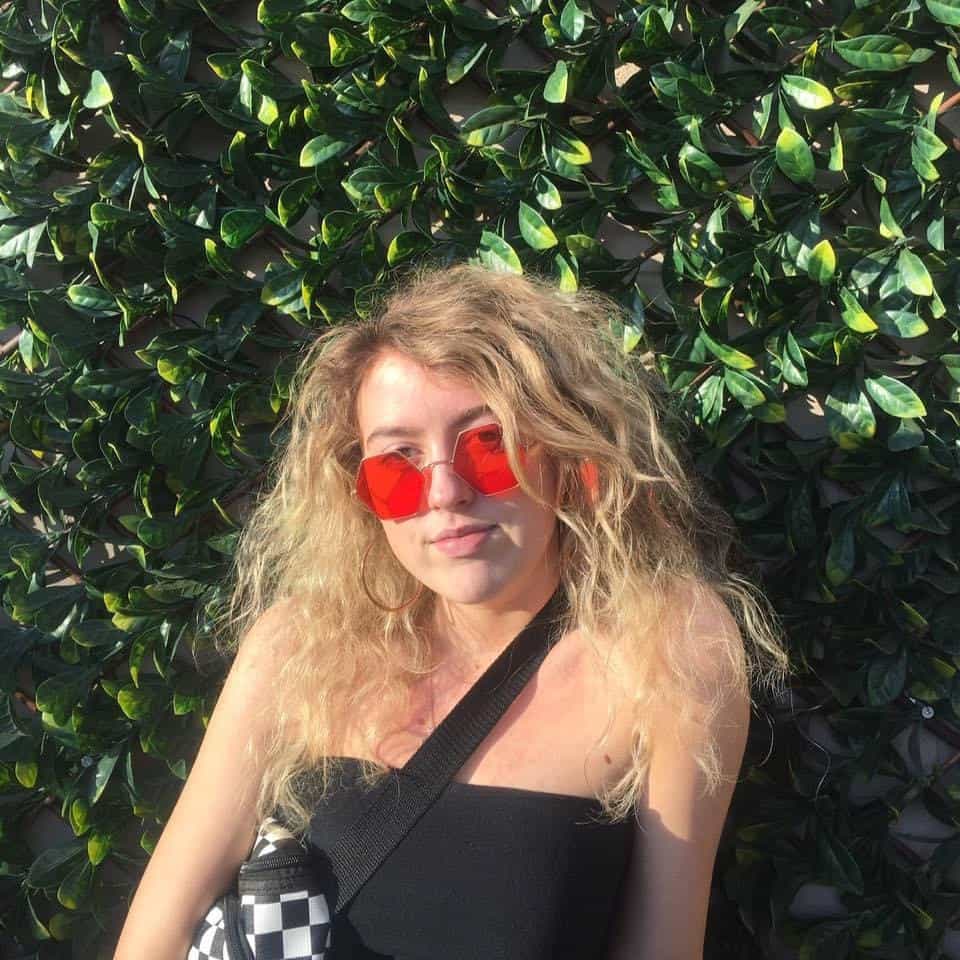 You're finally doing everything you've been dreaming of, ever since you first saw The Devil Wears Prada and wanted to become Miranda Priestly. There's a lot of stress coming your way, sometimes you'll debate if it's all worth it, but it is. You've waited a long time to study something you love so appreciate everything and make the most of these next three years, they fly by.
Have fun and don't stress too much. Good luck Suggitt X
Grace Cassidy
Dear fresher me,
I'm glad to see one of us knows what jeans and makeup are! I write this as I'm about to leave what has been a whirlwind three years, I know you'll roll your eyes at this, but it really does fly by a lot faster than you think and I'd love to go back and be in your shoes.
You may be feeling nervous today but trust me when I tell you you'll soon find your feet.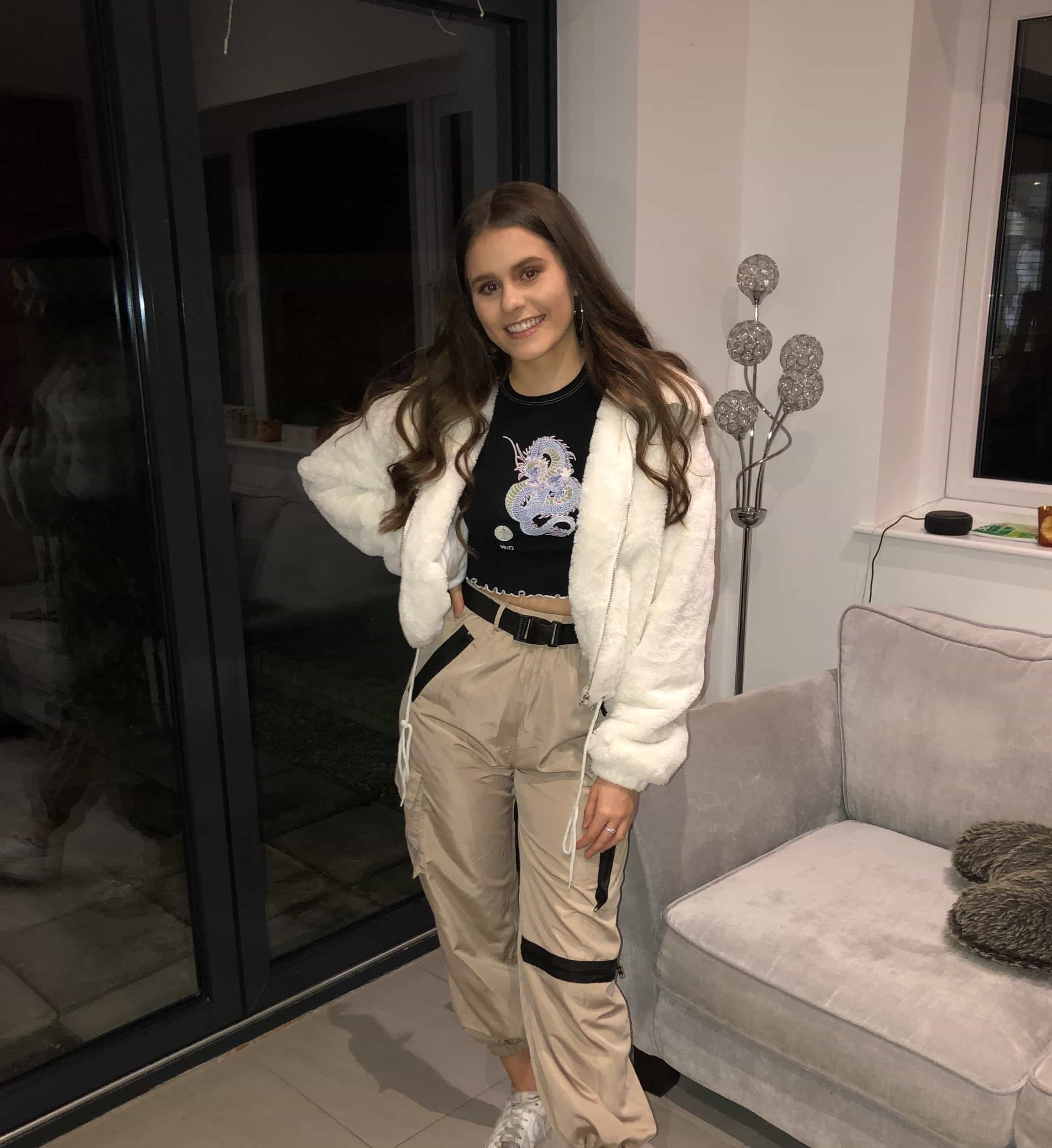 I do have some good news for you… We can now do interviews over the phone!! Not all phone interviews are as bad as that first one you and Esther attempted in the hub: they get easier.
You will also eventually get your driving licence so make the most of all those Metro delays that are coming your way, you'll spend many hours with Abbey, Caitlyn and Hollie on broken down metros.
You'll also get to meet Rosie Ramsey so it really isn't all bad.
But the best people you'll meet are your coursemates. You're so lucky to be surrounded by the best group of people who will be there to support you through all the assessment breakdowns and then celebrate the successes with you. I'm about to throw another cliché at you, but you honestly have made some of the best friends so make the most of getting to see them every day!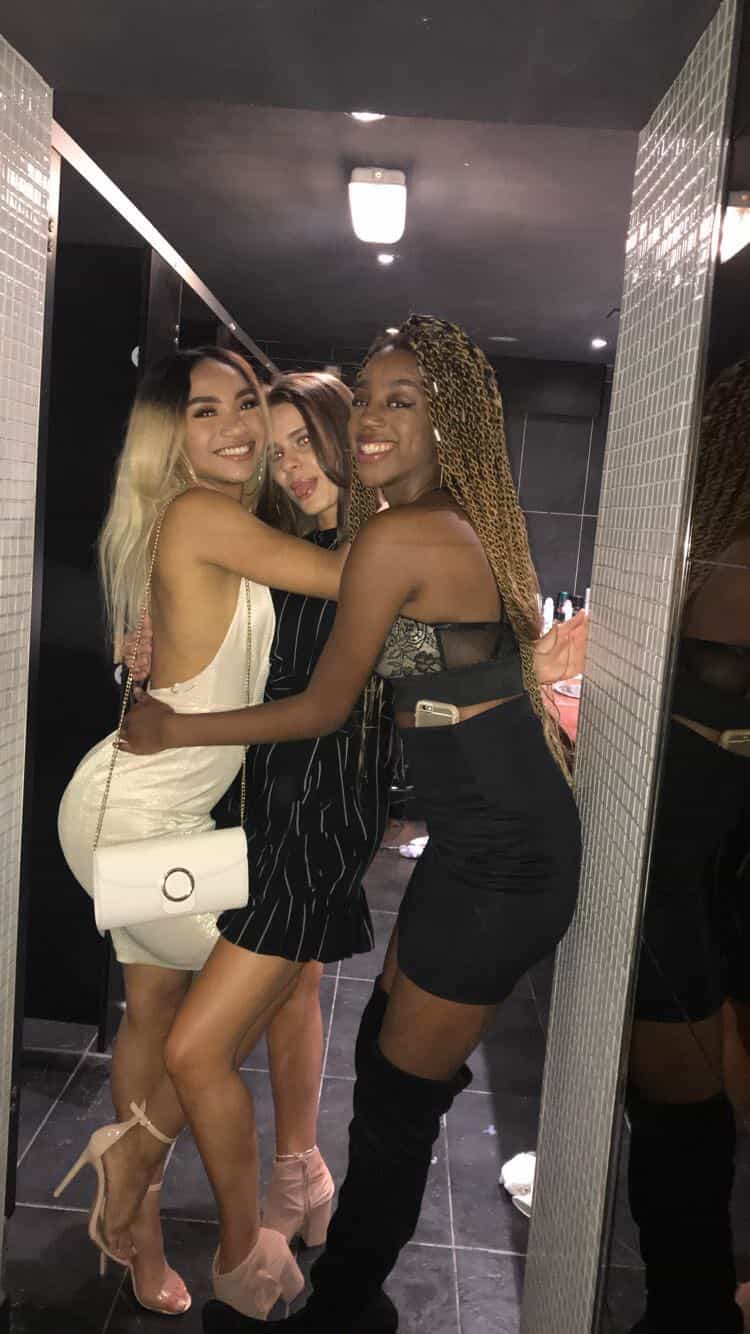 Not to get all serious on you but you really will grow so much over the next three years in your writing, creativity, confidence and as a person overall. Each day your confidence will build and by the time you graduate you'll be so proud of how far you've come.
The next three years will be filled with laughter and a few tears here and there, third year will be so different from what you're expecting, I don't want to give any spoilers but a global pandemic is on the way, however, it will all be worth it!
You'll look back and realise you've loved every minute and made unforgettable memories.
Even though I'm now ready to move on to the next chapter of my life, it's all thanks to Sunderland that you know what you want to do and have the confidence and motivation to go and do so. You'll learn you can achieve amazing things!
I know what you're like, you probably don't believe a word I've said, so keep drinking Starbucks on the balcony and spending your days in the hub, just enjoy every second because I guarantee one day you'll miss it.
Your third-year self x
Rebecca Redford
Dear my fresher self,
Right now, you are feeling a bit lost and confused, you are not sure which direction your life is heading, and it is making you feel pretty uneasy. You are leaving your full-time job to return back to education after swearing you were done with it, but little do you know it will the best thing you do.
Your first semester at university is going to be hard, readjusting back into the mindset of being in education and struggling with feeling like an imposter, like you don't deserve to be there, but remember you do!
The next three years has so much in store for you. Life changes a lot, you suffer loss, you lose people you thought you would have forever. But in return you gain so many more amazing people that you could no longer imagine life without. Along with the friends you have made, your girls from home and your family you will be able to get through the next three years.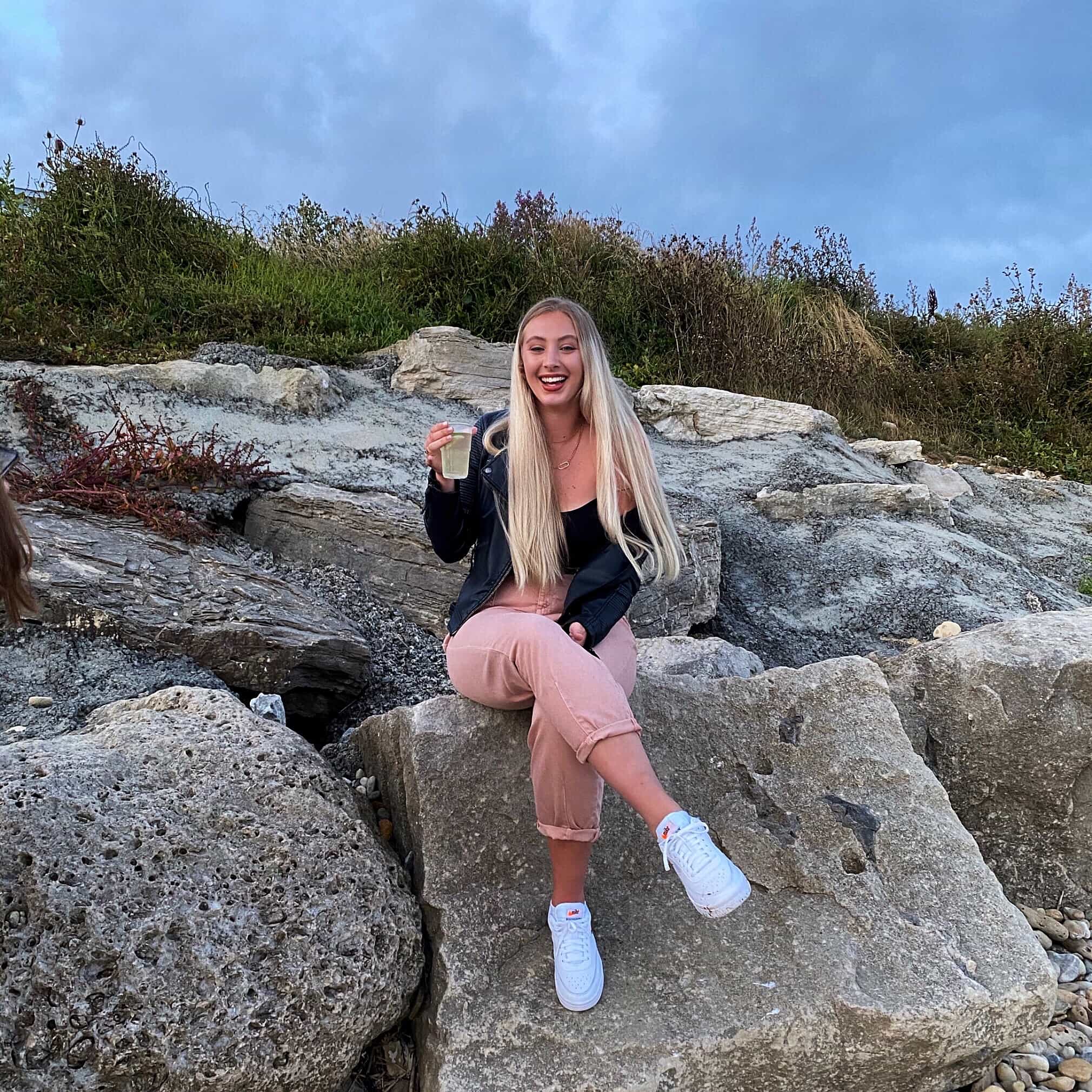 Academically, you will feel like you're struggling, you will feel like you have been thrown in at the deep end but the skills you are learning are vital. Soon you will feel like a journalist, you will be able to interview people and you'll be able to apply all of those skills you have learned. After every assignment you turn in, those butterflies will return to your stomach. You will feel it wasn't good enough, but you need to check in with yourself and realise in fact you are doing well.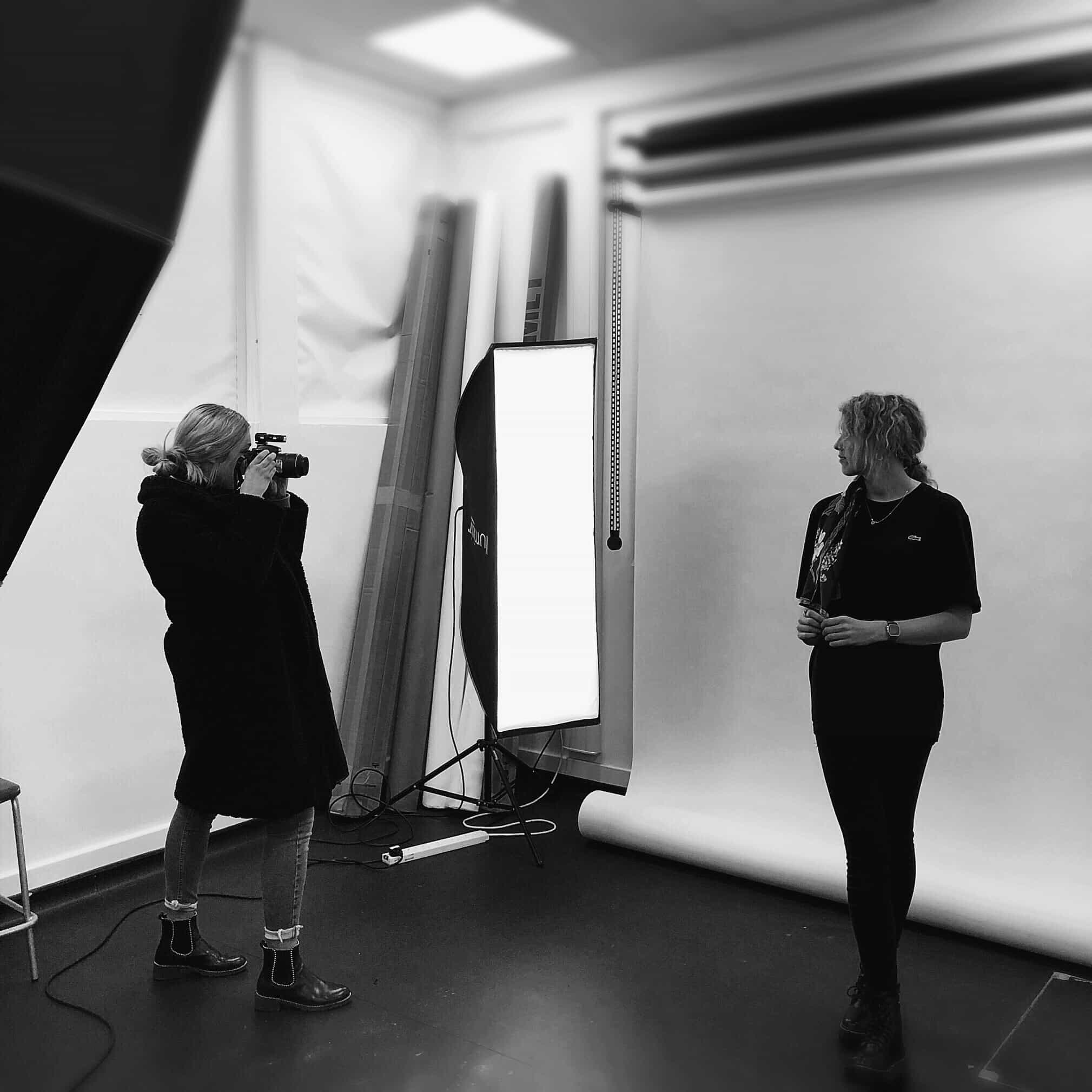 Although the next few years are going to be difficult (global pandemic pending), you are going to create the most incredible memories with the best people. Remember to cherish every moment as in a blink of an eye it will all be over. Appreciate every moment for what it is, everything you are going through is shaping you into who you we are today.
Top tip: join the netball team sooner, you make friends that are now family and have the wildest nights out.
Lots of love,
Your third year self Xx
*Spoiler you are still just as indecisive and I'm afraid you do still stress
Brooke Murphy
Dear my fresher self,
You have no idea what the next three years are going to bring you. Your life will change a lot but trust me and go with it. I'm here to tell you that you're ready.
Don't be afraid of stepping out of your comfort zone. It's a beautiful place but nothing will ever grow there. You will meet the best people, have the best experiences and produce the best work by doing so.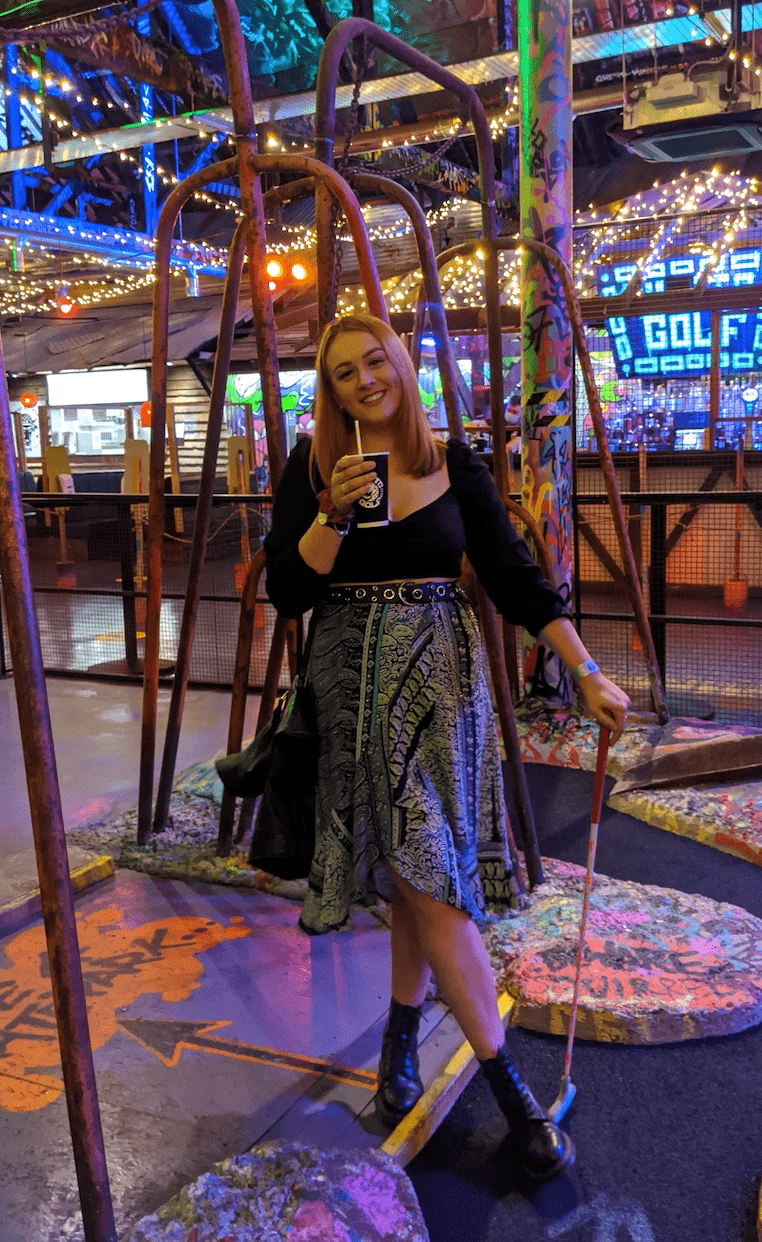 Although right now you are doubting your decision to come to university, I promise you won't be for much longer. You will quickly realise that this is where you are meant to be. You will be happy here and will begin to discover the person that you really are.
Home may be 249 miles away but the people at home are just at the other end of the phone. You will make amazing friends and memories at university, but you never forget the equally as amazing friends, family and memories you have at home.
You will struggle with practical modules, but you stick with it and achieve things that right now you could only dream of. The people around you will never doubt you so there is no reason for you to ever doubt yourself.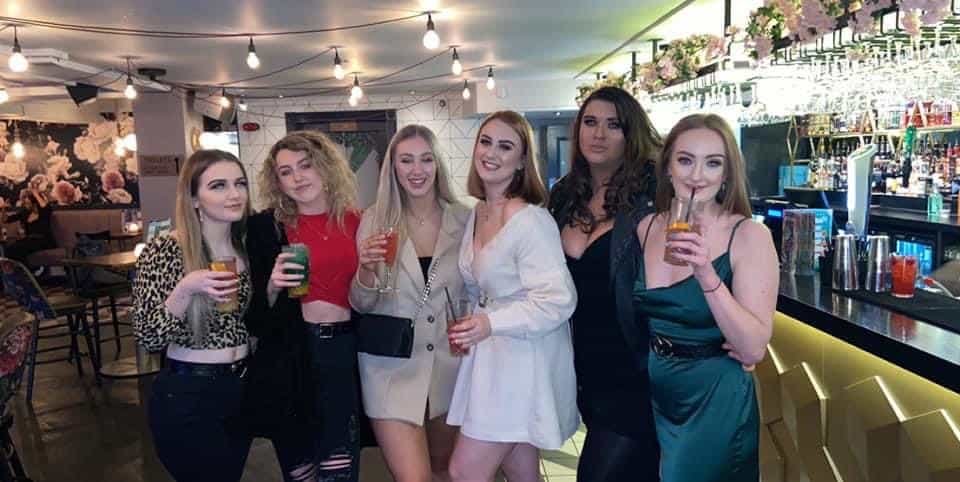 Things won't always go the way you plan, and in third year a global pandemic may or may not leave you working from your bedroom as it sends the UK into lockdown. You will be okay though. You always have been. You will be lucky enough to have the encouragement and support of those closest to you.
Keep smiling, keep laughing and keep believing in yourself. The best is yet to come.
Love, third year Brooke
PS- Before I go because I know you're wondering, no. You don't lose your Essex accent.
Eve Franklin
Dear fresher me,
All of the dread and fear that you're feeling right now will soon be gone, I promise you. 
You're about to embark on what is, without a doubt, one of the scariest but most amazing experiences you'll ever have. Yes it's scary that you're leaving the comfort of your small hometown where all of your friends and family are, to move to a city where you don't know anyone, but sometimes change is a good thing.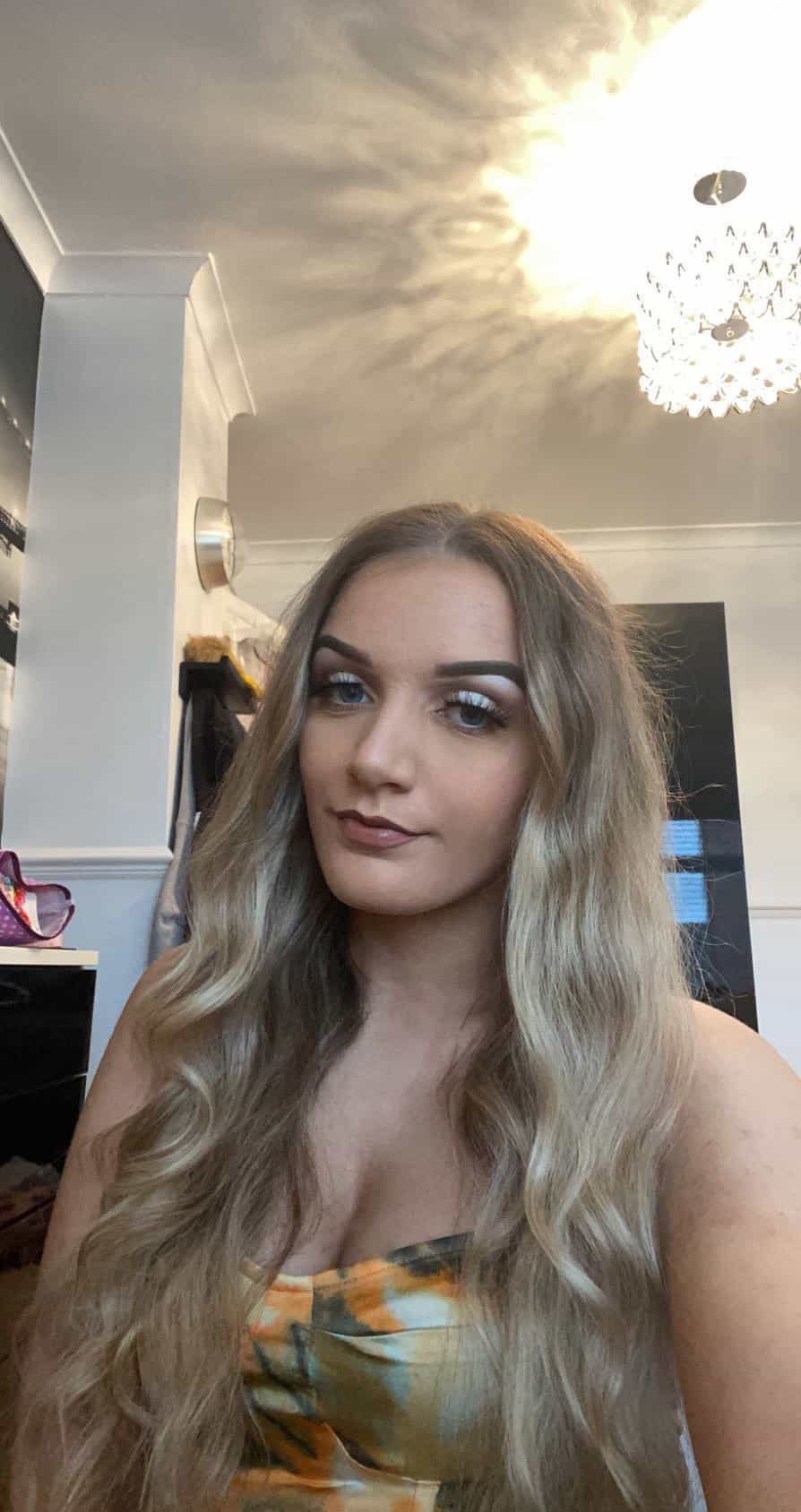 You're going to make friends with a great group of girls on your course, especially Georgia, who will become your own personal therapist and a friend for life. Together, all of you will get each other through many meltdowns and stressful times, and you'll realise how important it is to open up and talk to someone when it all gets a bit too much.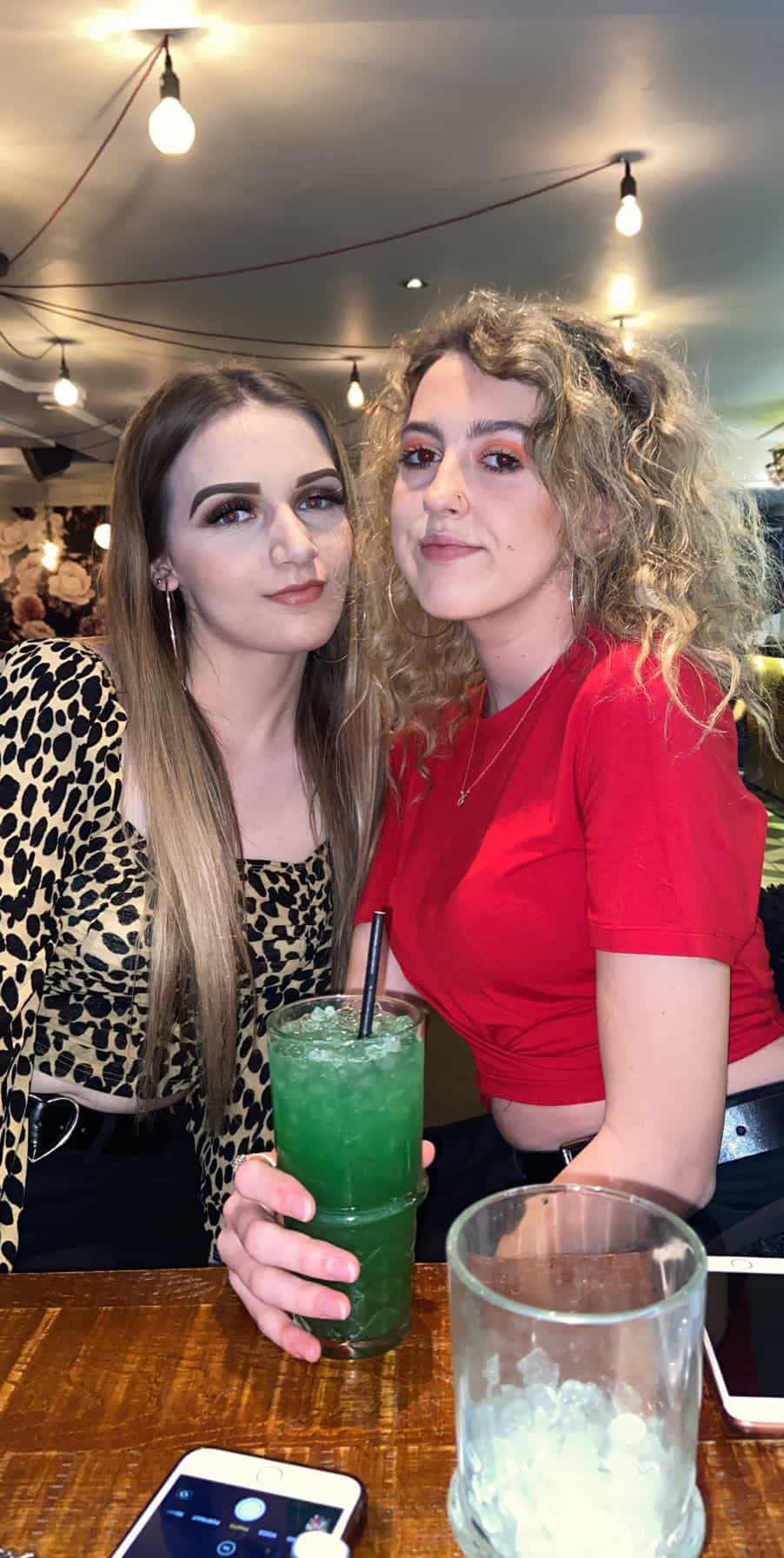 In first year, you'll learn loads of news skills: trend reporting, media law, catwalk reporting, the list goes on. You'll also take the plunge and write your first ever article for Fashion North, which will help you to truly discover your passion for writing. In second year, you'll become the Trend Editor for Fashion North, as well as having the opportunity to produce your own themed fashion shoot, write a fashion memoir and conduct an in-depth interview. Not going to lie, third year is going to be tough. You'll be bombarded with hard times in your personal life, as well as a global pandemic, but take this opportunity to really throw yourself into your final year of uni, no matter how hard it gets at times. Be proud of yourself for making your final year magazine about something that is so worthwhile, personal and inspiring. 
Before you came to university you didn't know how to do any of the things that you've now learned, you didn't have some of the amazing friends that you do now and you didn't know how to properly live as an adult and fend for yourself. Be proud of how far you've come!
P.S whenever you go home, take full advantage of being able to have a cry and a cuddle with mum, dad and Louis (no matter how much he protests!)
Lots of love from, third year me x
Anna Oxborough
Dear my fresher self…
The next three years are going to be difficult, but you know that. You're going to meet some amazing people and you're going to come out of your shell a little bit. I know you're nervous about meeting new people and leaving your friends and family behind. It was a difficult decision, deciding whether to travel up the country to pursue a career you've dreamed of. But you did it and you couldn't be happier!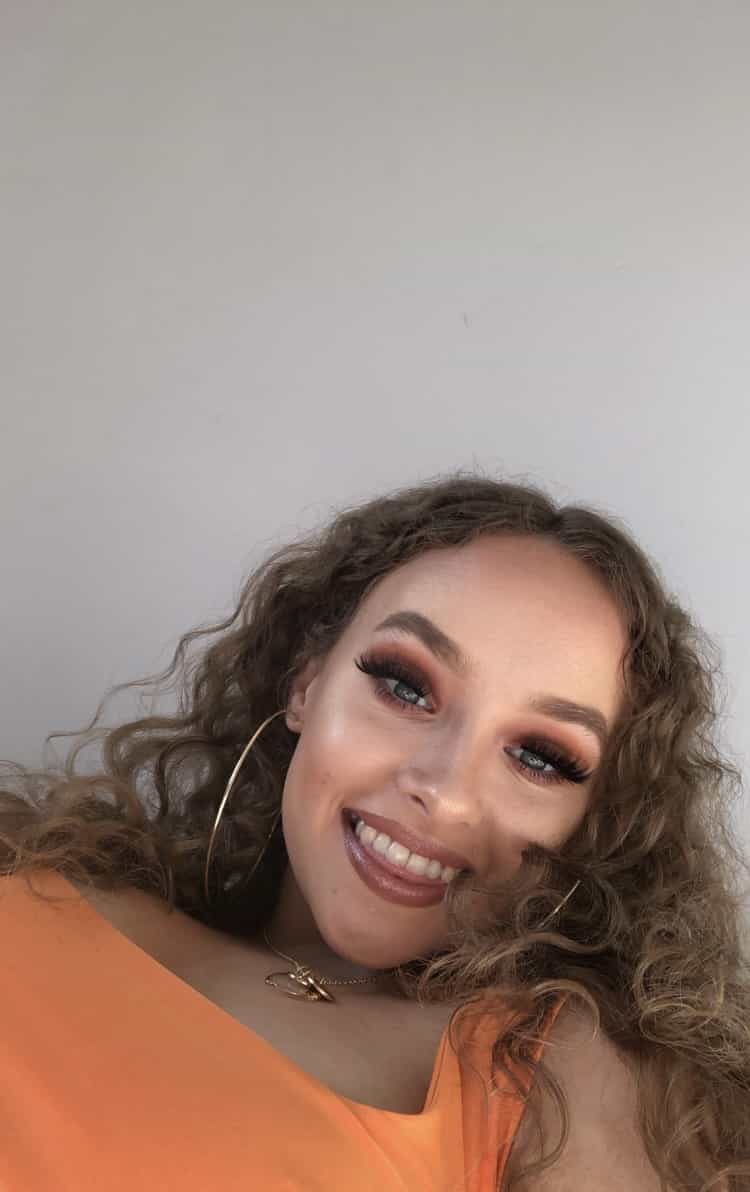 You are going to lose a couple friends along the way, but it's okay because everyone grows out of secondary school friendships. Uni is going to be challenging, but you're going to work hard to make your family proud, like you've always wanted to. On the other hand, Shorthand is going to make you reconsider your career choices! Also, you start getting into fitness and going to the gym (yes, I know surprising, right?!)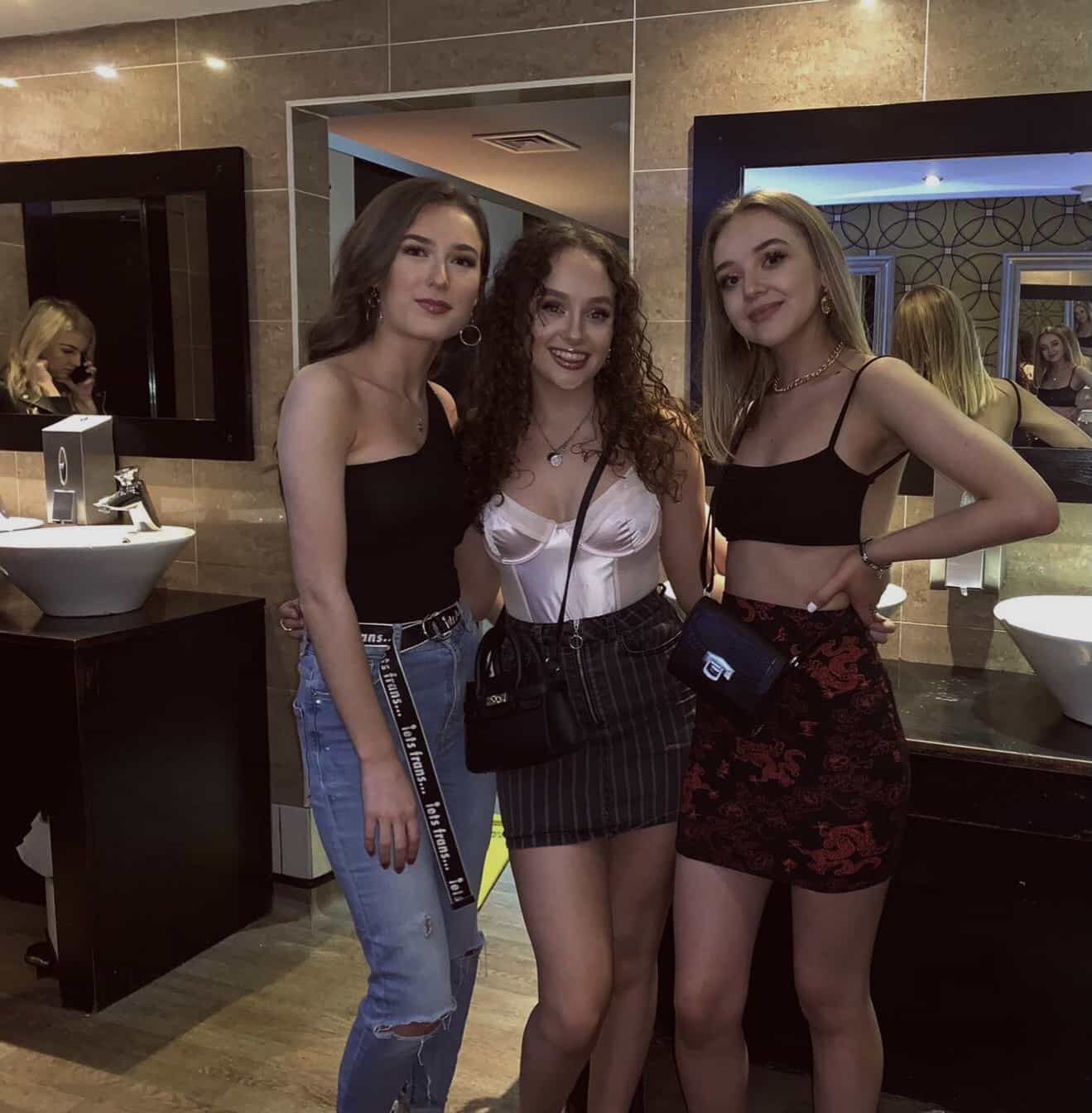 Just stick with it, be happy and make memories because they are going to be the best ones yet!
By the way, you're going to get glandular fever in a couple of weeks… it is going to be hell, good luck!
Love, Anna xx
Yasmin Defty
Dear fresher me,
As I'm writing this, I'm in my third and final year of university and I want you to know just how amazing your three years at university are going to be.  Of course, it will be hard and you're probably already finding this out! However, despite all of the hard work that needs to be put in, you'll make some incredible memories.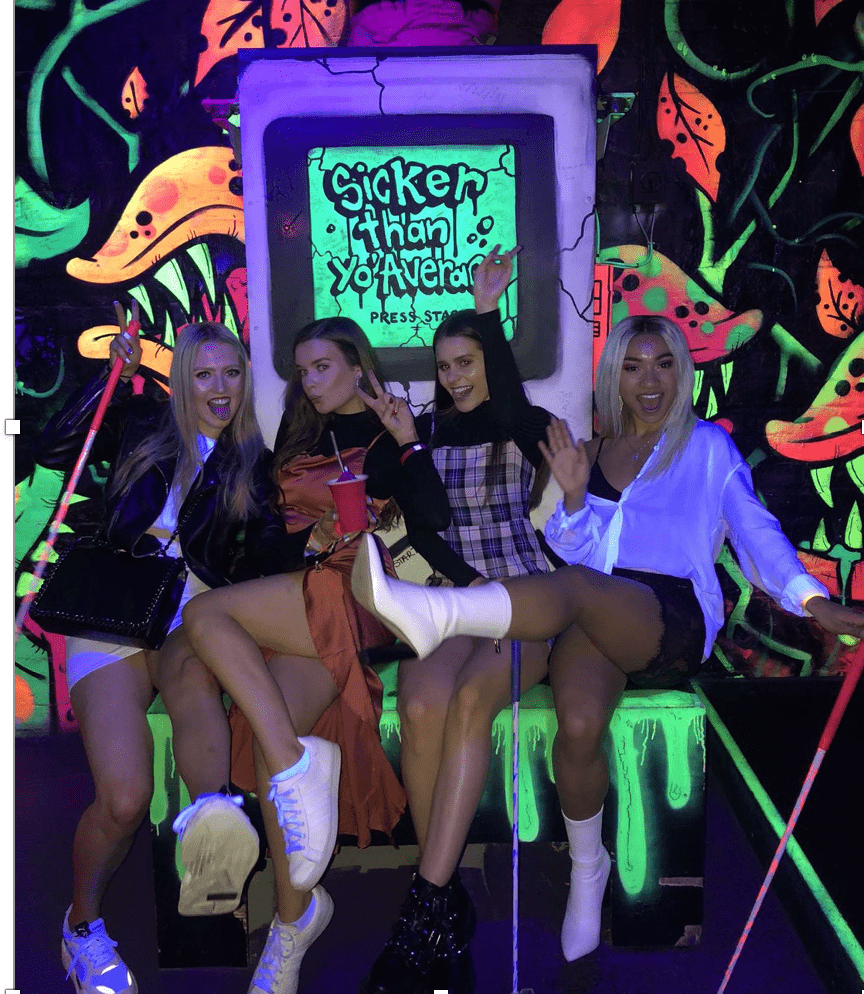 By the time you leave, you will have found so much more confidence. I know you might not believe me at first, but it is true. You'll be proud of what you've been able to accomplish as a person. You'll gain your confidence mostly through the crazy number of interviews you need to do and it's hard at first, but you'll quickly get the hang of it. Finding interviews and conducting them will become easier, I promise. You'll have all of your classmates to help you too- they're in the same boat!
Assignment deadlines will feel like they're ages away but they will come around fast and then all of a sudden, you'll be having breakdowns to lecturers and friends. There'll come a time when you have to use InDesign and you'll spend hours upon hours in the hub hating it all, but you'll get it done.  You'll be able to look back at some of them moments though and laugh at the hysteria- it's all part of the experience.
Whilst learning new skills will be a mixture of good and bad, you'll find that the best part about university will be meeting people and making friends. The people in your class now, and others across the journalism courses, will become your best friends. You'll bond over work, stress and fashion: you'll have breakdowns together, gossip together and support each other, not only during your university years but through life and jobs. One or two may not stay with you for the full three years but you'll always stay in touch and have amazing memories together.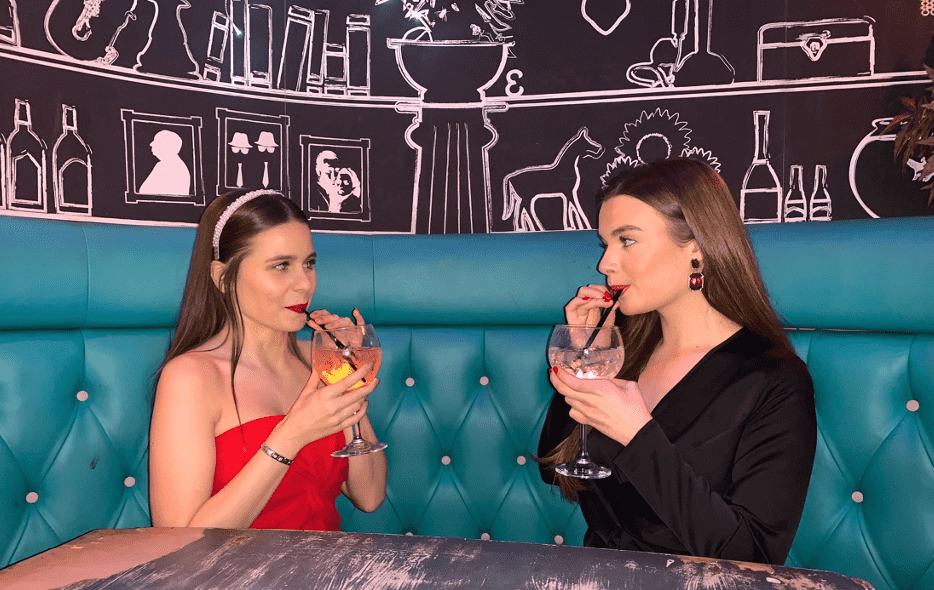 You'll find that telling the girls about the events and drama on your nights out is your favourite thing to do. These weekly gossip sessions in the hub will be so much fun and give you a lot of laughs. You'll get to go out for cocktails, food and coffee dates with your new friends and you'll enjoy it all so much.
You'll miss all these days a lot when you leave so appreciate it all whilst you can.
You'll end up being so grateful to the University, lecturers and your friends as they've helped you become a much stronger and more confident person. They've given you an unforgettable time and one that you'll look back on when you're older and just think OMG.
Your third-year self x
Anna Kristofcova
Dear my fresher self,
First of all, I am so proud of you for coming to this country by yourself and adapting to a completely new environment. You have made a really hard decision, choosing between love and following your dream but trust me, someone much better is waiting for you and you are a strong independent woman anyway.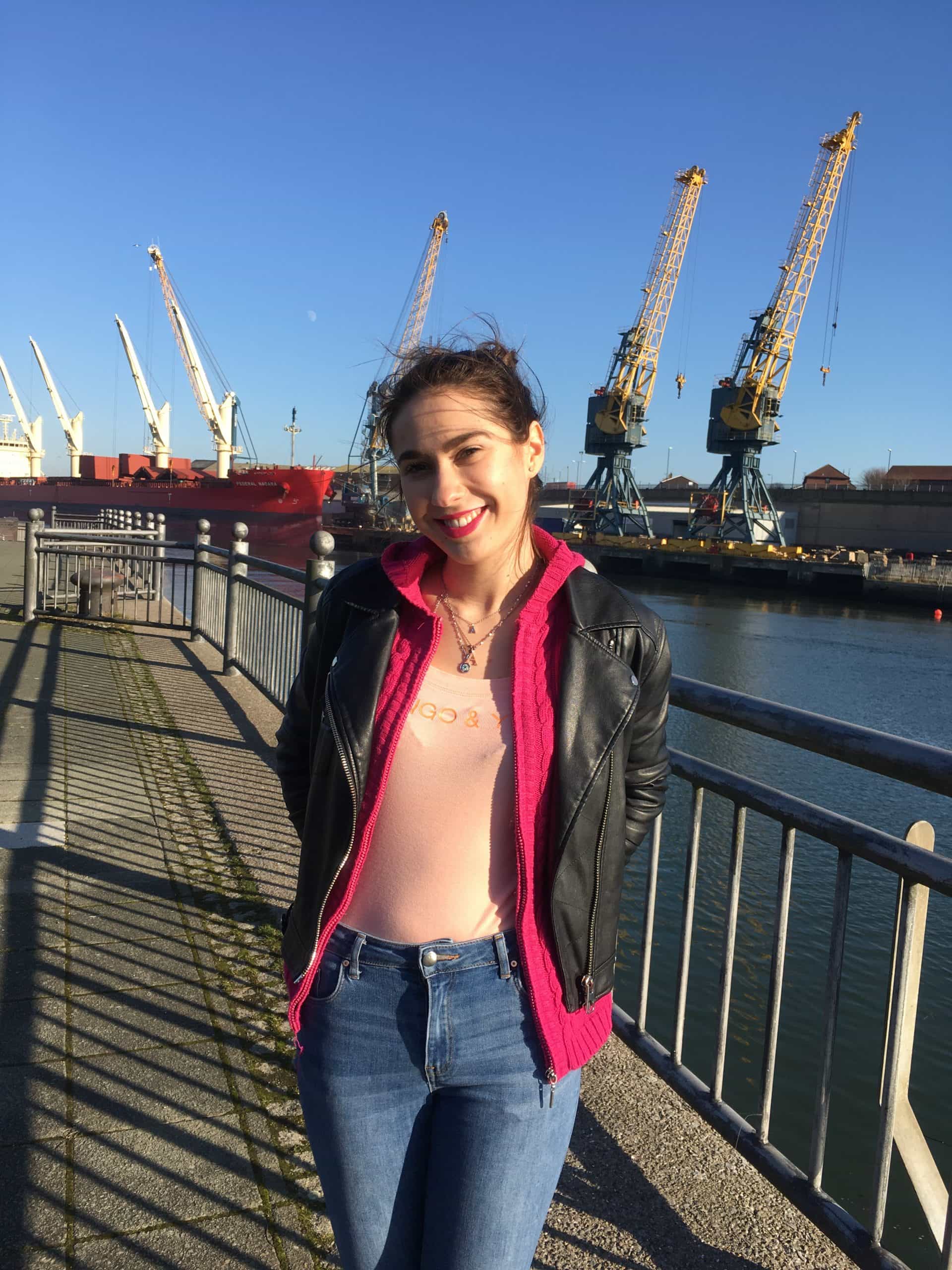 Leaving everything behind and starting something completely new is hard for everyone and you're doing brilliantly. You'll overcome the language barrier and speak on the phone (!!!) with sources. You'll enjoy every second being on campus, writing in the busy hub, producing videos, going on events, photo shootings… or even in your free time, you'll learn how to cook, row or deal with adult stuff.
I know you're scared of Carole but she's a lovely person, always there to support you when you need it most and she believes in you even if you don't. So don't be afraid to talk to her, be confident and believe in yourselves.
At the end of March, in your second year, you'll find yourself in a very difficult situation and I just want to say that everything will be okay, you and Nicolette will support each other and find your way home and you'll both remember this whole situation with a smile.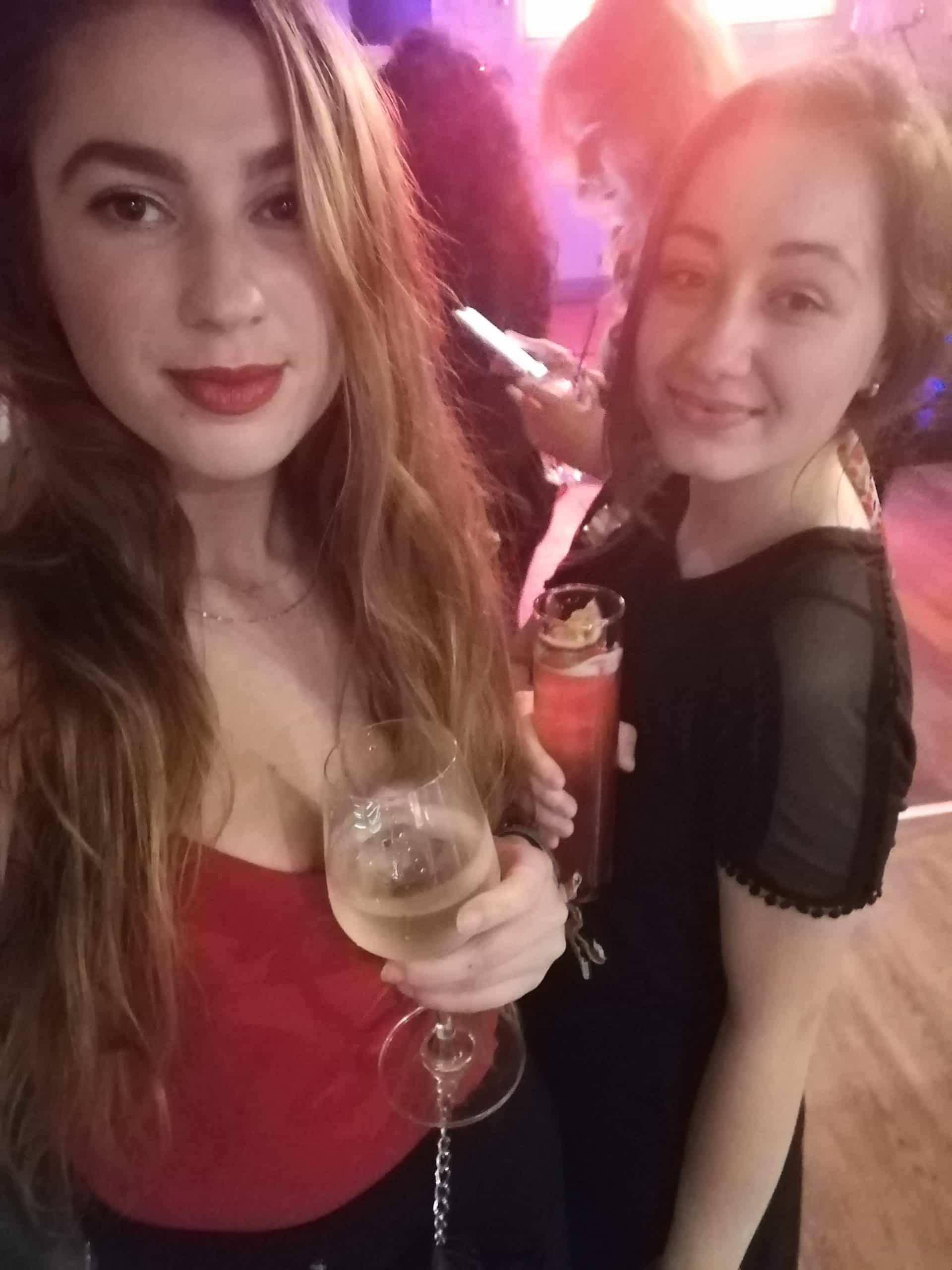 More shocking news for you. You'll become vegan. After spending the summer in the USA, you'll be sick of meat and you'll decide to stop eating it.  I know it's a lot to process for a meat lover like you but you'll finish this uni as a different person. The skills you'll learn along the way will shape you.  Trust the process, keep working on yourself but remember to take a break and seek help when you don't feel well. Enjoy every moment, (even if you hate the British weather so much) take a walk on rainy days, go sit by the beach, read books in a park because time flies and you'll miss it one day.
Love you, Anička
Nicolette Ftackova
My dear younger self,
Well, here we are, in our final year of Fashion Journalism course and I can't believe how the time has flown by. I know what you felt three years ago. You was desperate, unsure and needed a new direction.
Ok, you have decided to take this journey. But I have to warn you – it won't be so easy as you may think. You will be cry, a lot. You will be sad and anxious many times. Actually, you will be in a foreign country all alone and you will have to face all obstacles without help of anybody else.  One of your biggest fears will be if you manage all financially – and I can proudly tell you, yes you will!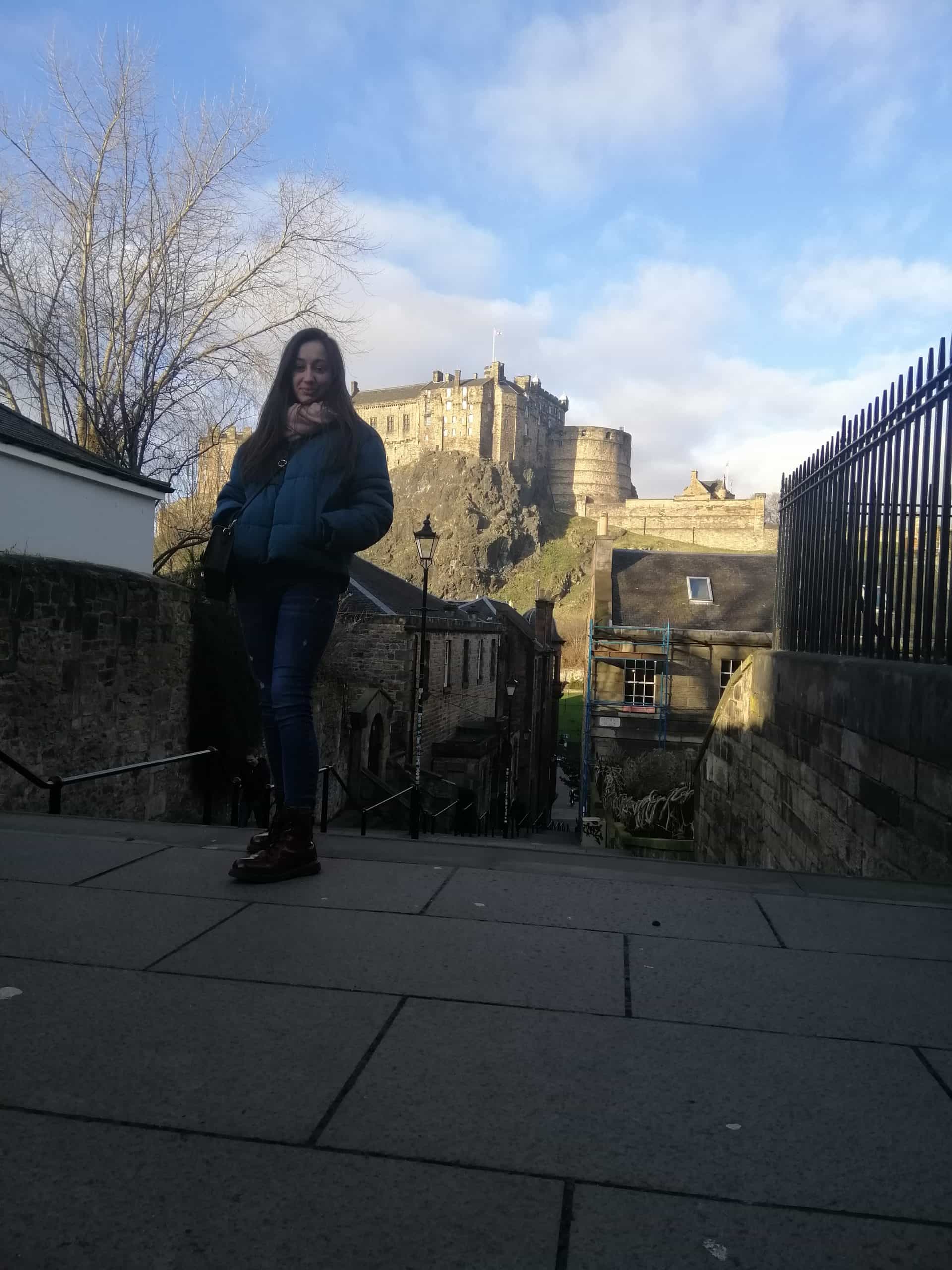 You chose the FASHION JOURNALISM course! Yes , I know you was little bit stupid and naive when you did this decision, but trust me- it was the best choice in your life! I am not gonna lie, you are going through hard times with your course but you will enjoy every minute of it. Just remember how scared you was talking in English before UNI. Now you don't mind when you say something stupid, what sometimes doesn't make aense , but you are so confident now, even when other people don't see it you feel like that inside. And we both know we've had to gain some confidence, even if we love our introverted world.
Amazing things are about to happen- you are going to meet wonderful creative people, interview strangers who turn out as lovely people, go VEGAN, concert of TOM ODELL (I am not joking girl, you will be literally two metres from him!!!), and basically you are going to live in the country of HARRY POTTER. Amazing, I know! But the most important thing is, this course will give you so much. Even modules you won't enjoy at all teach you a lot about life and help you grow as a person.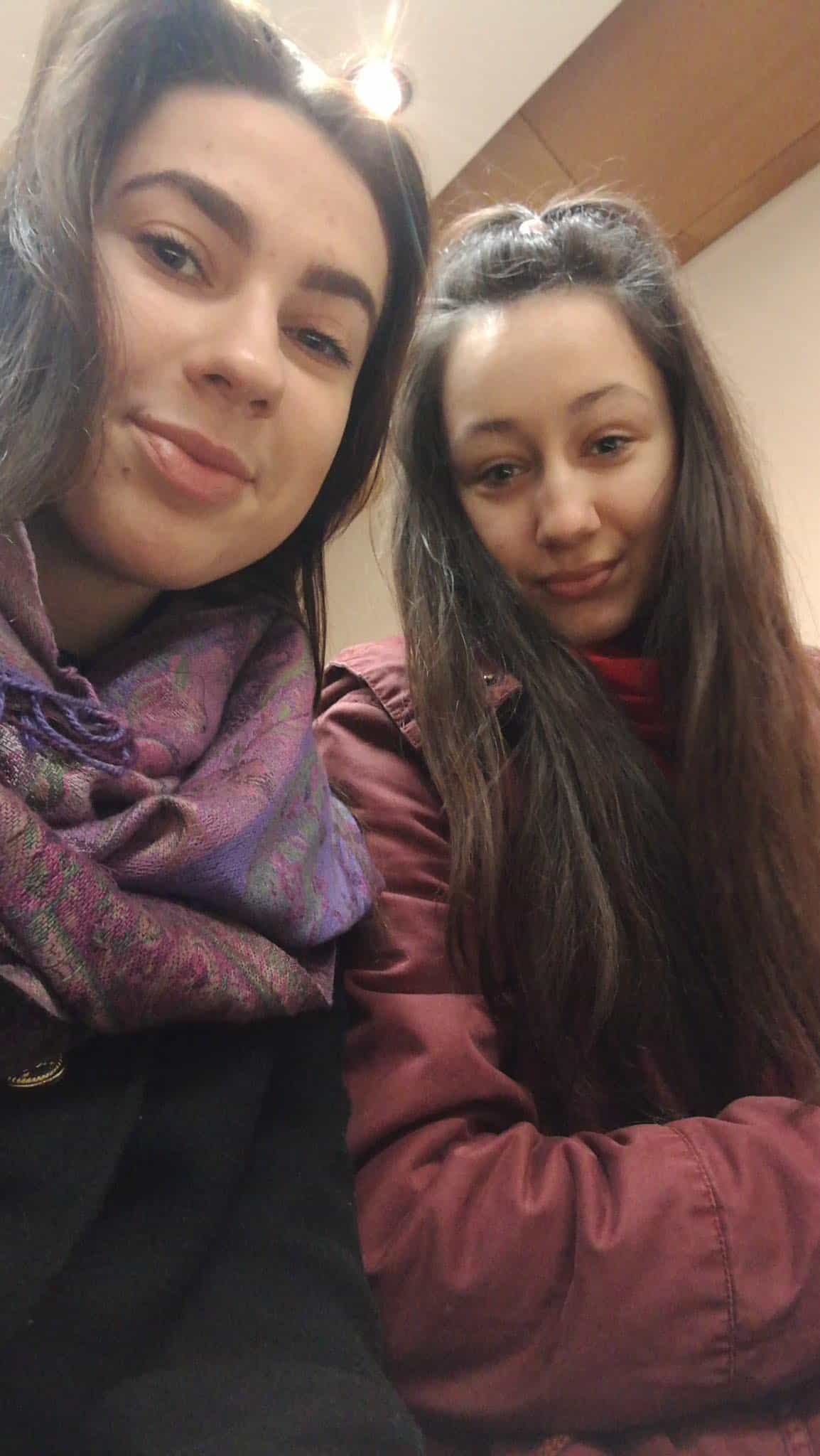 You are going to do all those amazing things on your own. Therefore, believe in yourself , because you can do whatever you want and great things are waiting for you.
Love, Nicolette
Megan Fitzmaurice
I know you're nervous about leaving home and living somewhere new and not making friends, but funnily enough you'll make friends that you keep for three years (and hopefully longer) in probably the first half hour of that cold first Monday morning. No, we still don't know our way around Sunderland, but that's what Google Maps is for. And eventually you'll start to get sick of going home (sorry mum).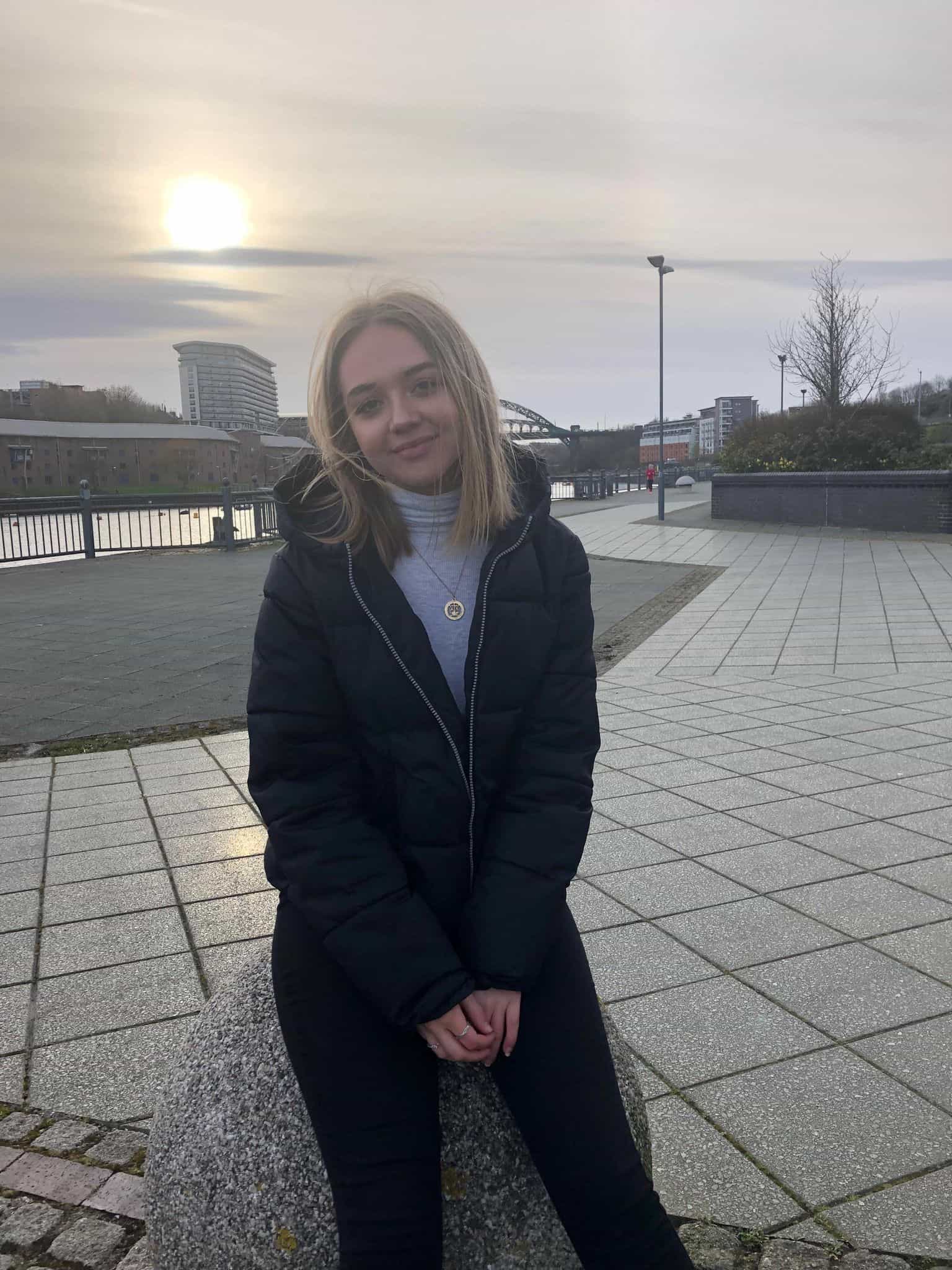 University is tough, just like we thought it would be but when you've put the work in, and you get to see what you've managed to create it's one of the best feelings ever. You'll reconsider every decision you make about 5 times a week but you'll always go back to it and get it done. The skills you'll learn are going to carry you for the rest of your life so focus, you might as well get as much as you can out of it as you can.  
You'll get over that fear of letting people read your work or presenting your thoughts and ideas because they're actually not that bad! You'll start to care so much less about what people have to say about you or what they think. You'll get over the food thing, it might take time, but you will. You might even have started to chill out about when you have to make a phone call!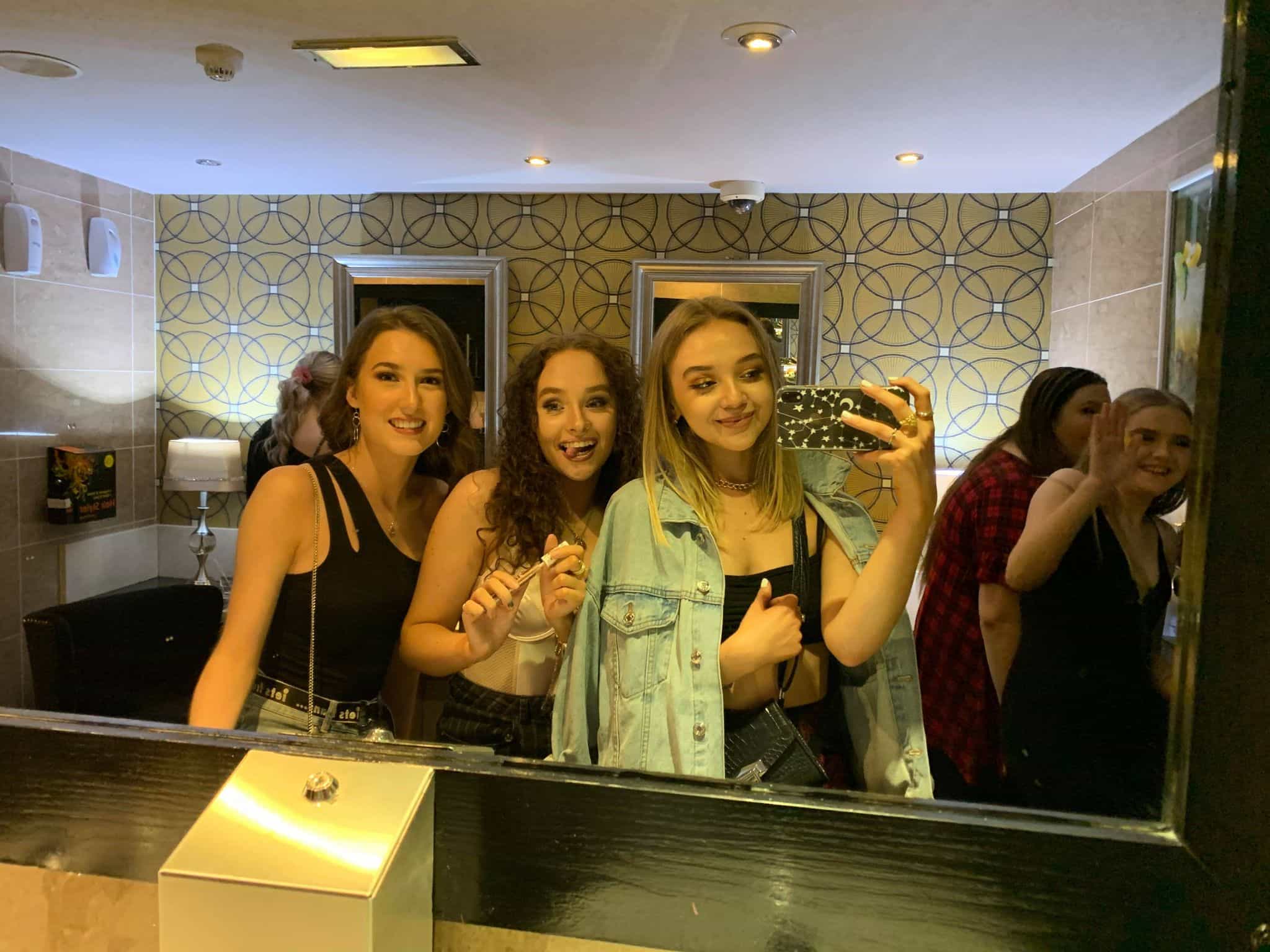 In first year I wish I knew that I would actually enjoy university, because when I booked that accommodation It seemed like immediate regret and it was so daft of me to think like that. Although when I actually saw the accommodation, there was a little bit more regret… You might get a little bit lonely but you're going to do some amazing things and meet some great people so take a breather, go for Mexican food and cocktails with the girls and just chill it will all work out.