After (nearly) a year spent in lockdown and with many of us turning to baking and sweet treats to brighten our days, it's no surprise that we've turned to bars of Galaxy and banana bread for inspiration for this summer's wardrobe.
The spring summer 2021 catwalks were full of head-to-toe brown in an array of colours, from terracotta to tobacco to caramel and coffee. Brands like Bottegga Venetta, Valentino, Margaret Howell and Laivin showcased some beautiful all-brown looks that reminded us of our favourite Thornton's selection box or the bar of Dairy Milk sat in our cupboard waiting to be devoured.
The new found love of brown, which has long been considered a fashion faux pas for many years, has also trickled down to the high street and social media, with North Face releasing a brown puffer jacket everyone seems to be wearing on their daily walks and social media stars like Emma Chamberlain donning a variety of brown patchwork trousers.
Whilst the trend maybe a continuation of last summer's cottagecore aesthetic and honey hues, its on steroids this summer as we are wearing the colour from our hats down to our shoes. This can either be done with a mixture of shades or all one colour but looks amazing broken up with a pop of fuchsia, gold, yellow or blue.
The abundance of brown can be worn by everyone as it complements and highlights all skin tones whilst being adaptable to everybody's individual style. Look to celebrities like the Kardashian -Jenner clan who have channelled the look in their loungewear, Bella Hadid who has been spotted in multiple chocolate brown leather looks and even Meghan Markle as well as shows like the Queen's Gambit for inspiration. Brown has grown in popularity with the resurgence of retro styles form the 60 and 70s, like flares and corduroy, aided by the cyclical nature of fashion and bingeable shows like Narcos.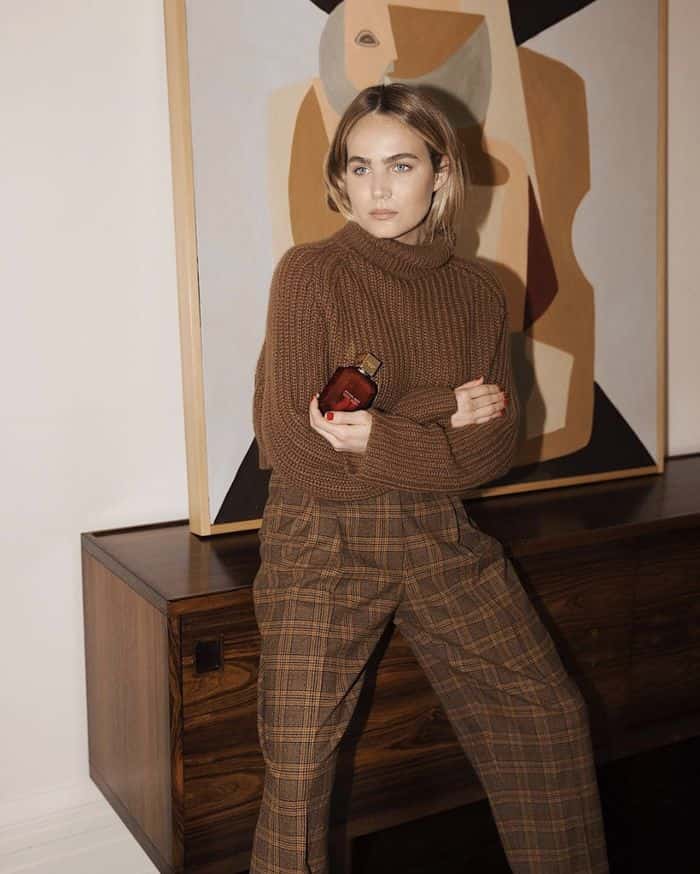 Fashion Tok, the style inspiration side of TikTok, also has some great sources of inspiration, as well as more affordable options from high street stores like ASOS, Oh Polly, Nasty Gal and Monki. Key and easy to wear pieces include silky slip dresses in a shade we would call 90% dark chocolate (think those incredibly bitter Lindt bars) which are perfect for summer, leather trousers in dark chestnut tones and chunky 'shackets' in tan and peanut.
The trend also reflects our growing love of nature and desire for sustainability as chocolate inspired dyes can often be made from environmentally friendly sources as demonstrated by companies like Gaia Conceptions. This goes hand in hand with all things natural, an obsession brought about by the lockdown when the furthest we could go from our house was the bottom of the garden and occasionally, the supermarket.
Are you wearing the chocolate brown trend? Tag us in your Instagram pictures @Fashion_North!