Colour coordinate your double denim this season and go behind the scenes of designing denim garments with a brand-new exhibition; designed and curated by University of Sunderland Fashion Design and Promotion students.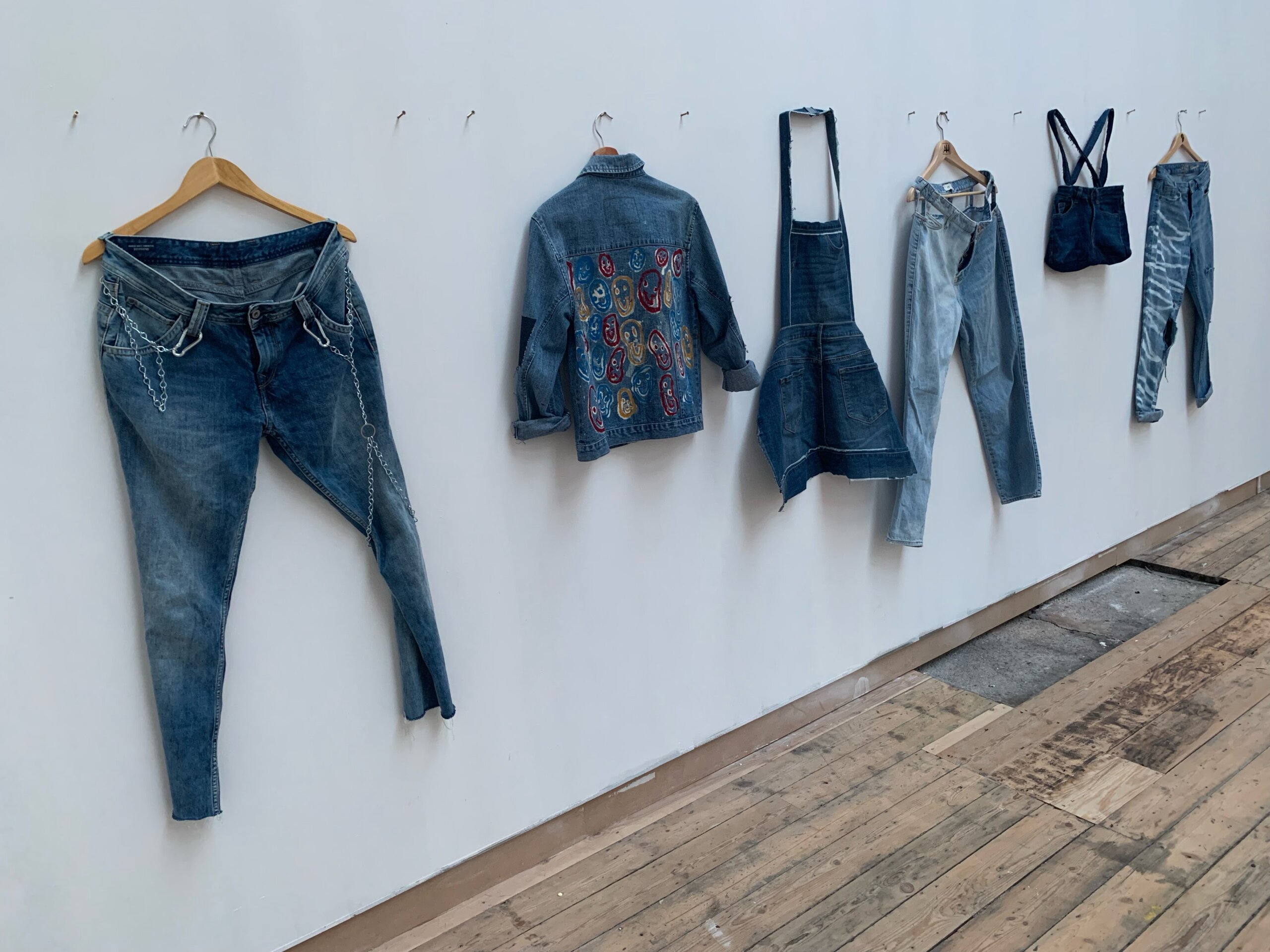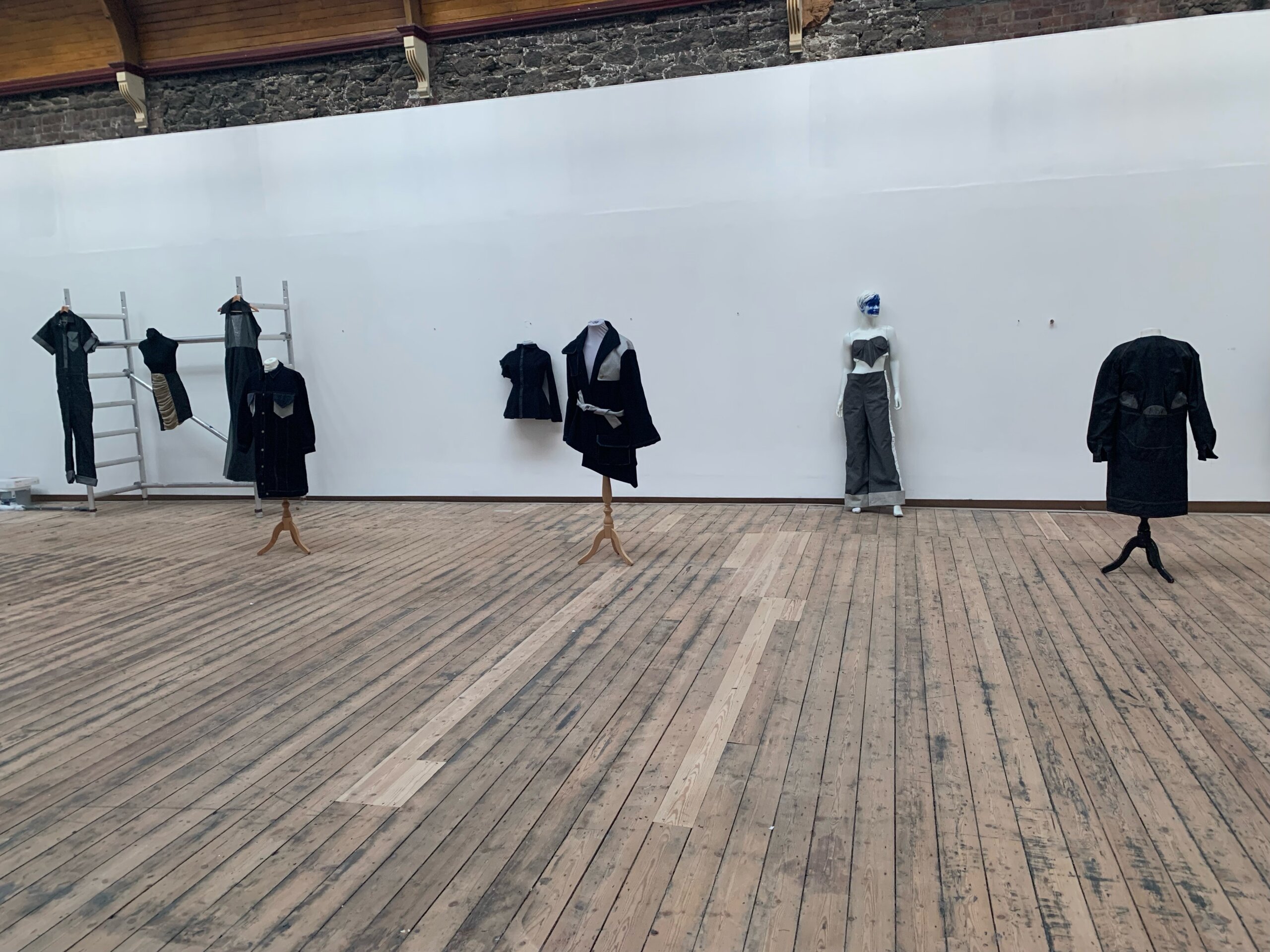 A preview of the garments featured in the exhibition
Photo Credit: Eve Howarth
Third-year Fashion Design and Promotion student, Eve Howarth has been on a placement with Breeze Creatives for the past few months, where she got offered to create an exhibition titled 'Double Denim.' The exhibit features a variety of denim garments such as dungarees, pinafore dresses, jeans, and jackets.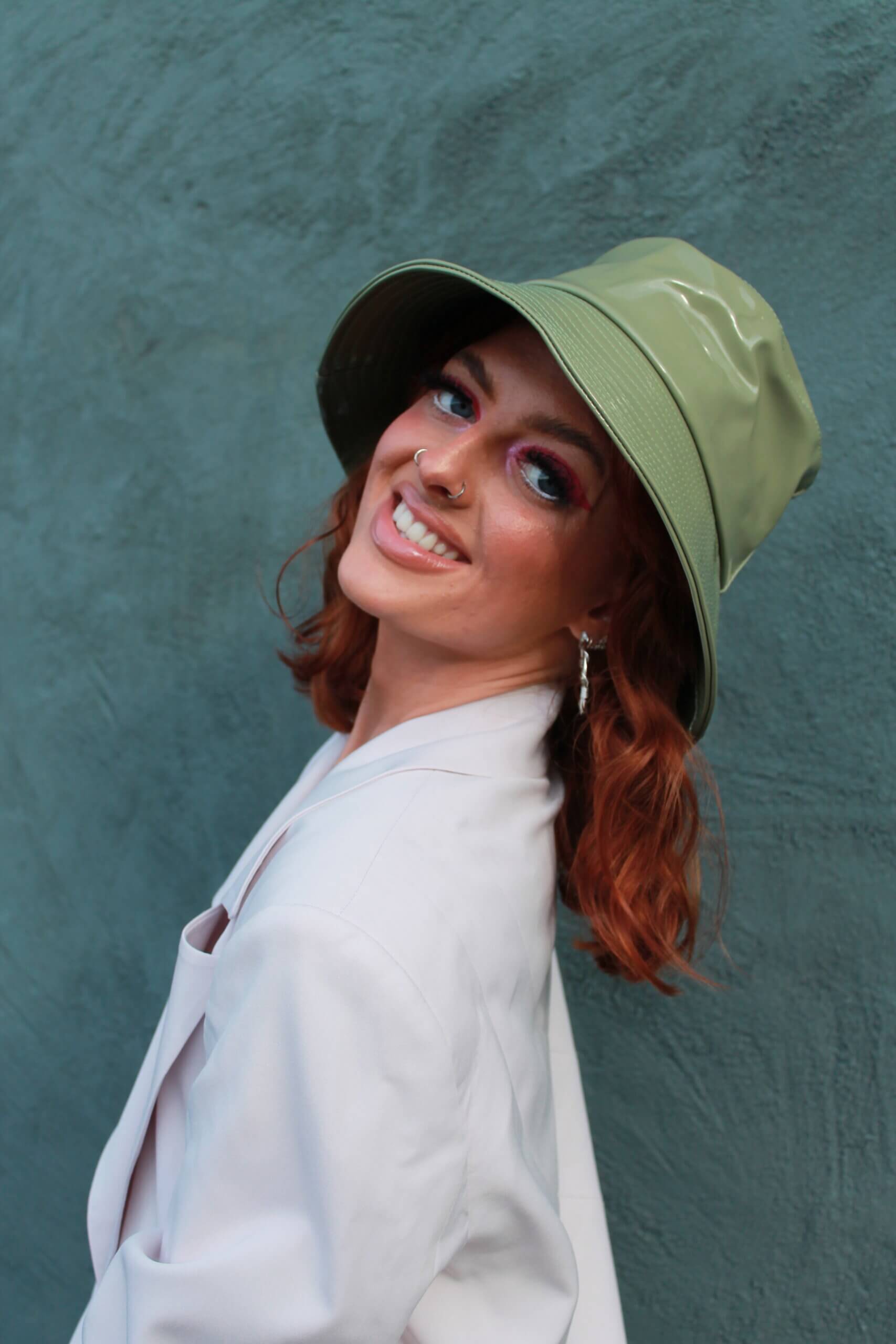 Photo Credit: Eve Howarth
Eve Howarth, 21, said: "The exhibition will show the work that goes into making a denim garment from scratch, from the designing process to making pattern pieces through to sewing the garments. Sustainability is so important within the industry; people need to see how much thought and work goes into their clothes. There will also be a section on upcycled denim at the exhibition, showing people that they can bring new life to their old garments. Clothing can be recycled and given a second lease of life; they don't need to be sent to landfill."
The exhibition will take place Friday, October 8 from, 6pm-8pm at Breeze Creatives based in The Athenaeum building, just a short walk from Sunderland Metro station.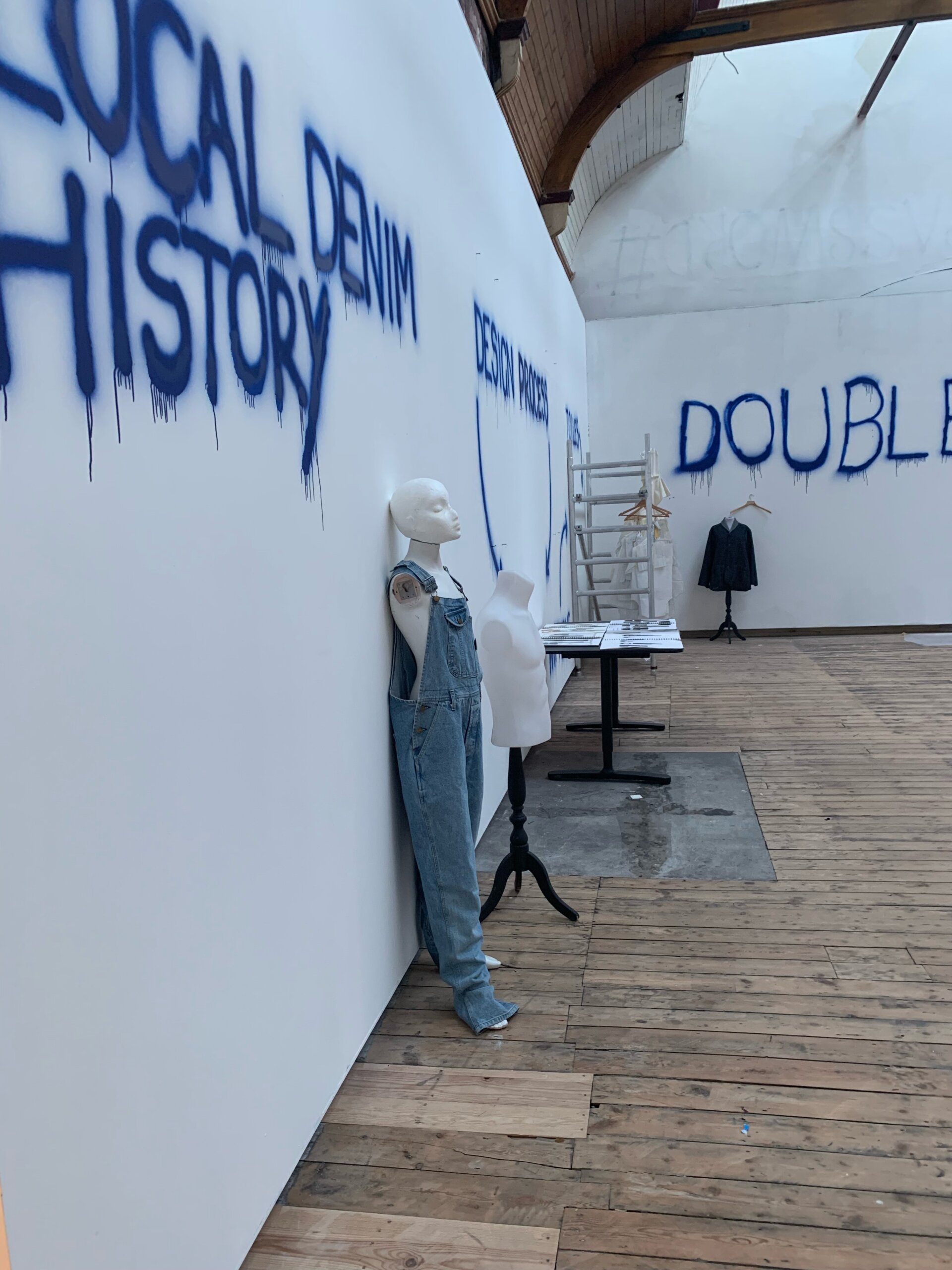 Photo Credit: Eve Howarth
"Viewers can expect to leave fully clued up on denim and hopefully inspired to care for and love their garments just a little bit more than they already do. I hope the exhibition inspires people to be a bit more sustainable with their wardrobe and appreciate all of the time and effort that goes into one garment," added Eve.
The inspiration behind the Double Denim exhibition originated from a live project with Sam Weller who supplied their denim fabrics for the students to use in a Fashion show planned by the course. However, due to the coronavirus pandemic, the show did not go ahead last year.
Eve said: "When I was asked to create the exhibition, I was so excited but also nervous. However, my course gave me the knowledge I needed to plan the show from scratch. I have never done something like this before, especially not on my own, so this was the first chance I have had; to put my new knowledge to practice."
"I am really appreciative for Breeze Creatives giving me this opportunity and I hope this experience can give me a booster within the industry and I know elements of the placement have prepared me for future employment."

The denim collection designed by the students
Photo Credit: Eve Howarth
The exhibition has been funded by a DOSH (Development Office Scholarship) Award. The Robson Creative Internship offers undergraduate students within the School of Art and Design 100 hours of paid internship funding. You can find out more about the DOSH scholarships currently available HERE. 
If you would like to help support the young talent of Sunderland, the event is free to attend on the evening.