Little Mix announced on December 2, 2021, via social media that after their upcoming 2022 Confetti tour the band will be taking a break. The girls assured fans in the post that it is not the end of Little Mix using the exact words 'Little Mix is forever'.
Over the last 10 years, Little Mix has inspired people everywhere, in many different ways. Here at Fashion North, we have always envied their style and fashion choices throughout the years. Here is their style journey on the red carpet.
2011
Playing it safe and keeping it simple for a red carpet appearance at the beginning of their careers, the girls looked put together and very pretty. Having an all-black theme was a smart choice, as it showed unity. It also was sensible to avoid making any daring choices too early on.
2012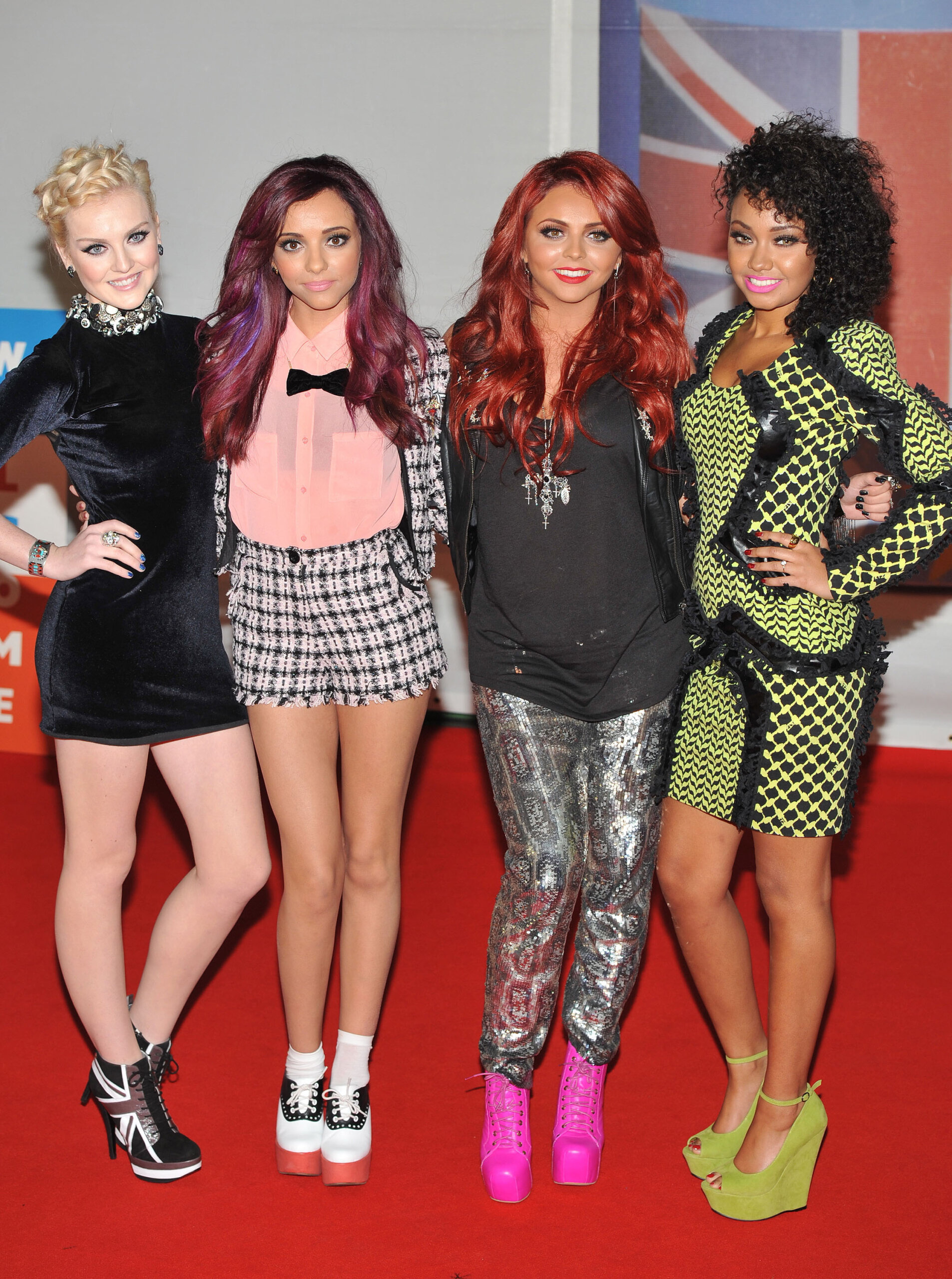 If we could sum up 2012 fashion in one word, it would be bold. From the colours, the chunky shoes and even the hair choices. This year the only way to be top of your fashion game was to wear the most over the top, eye-catching outfits. If it was still that time, we would probably adore these looks that the girls wore to The Brits Awards 2012, but looking back on it in the current day, it's an eyesore. Jade saves this look with her checked co-ord over a sheer pink shirt and iconic bow tie, which in all fairness we would probably still wear.
2013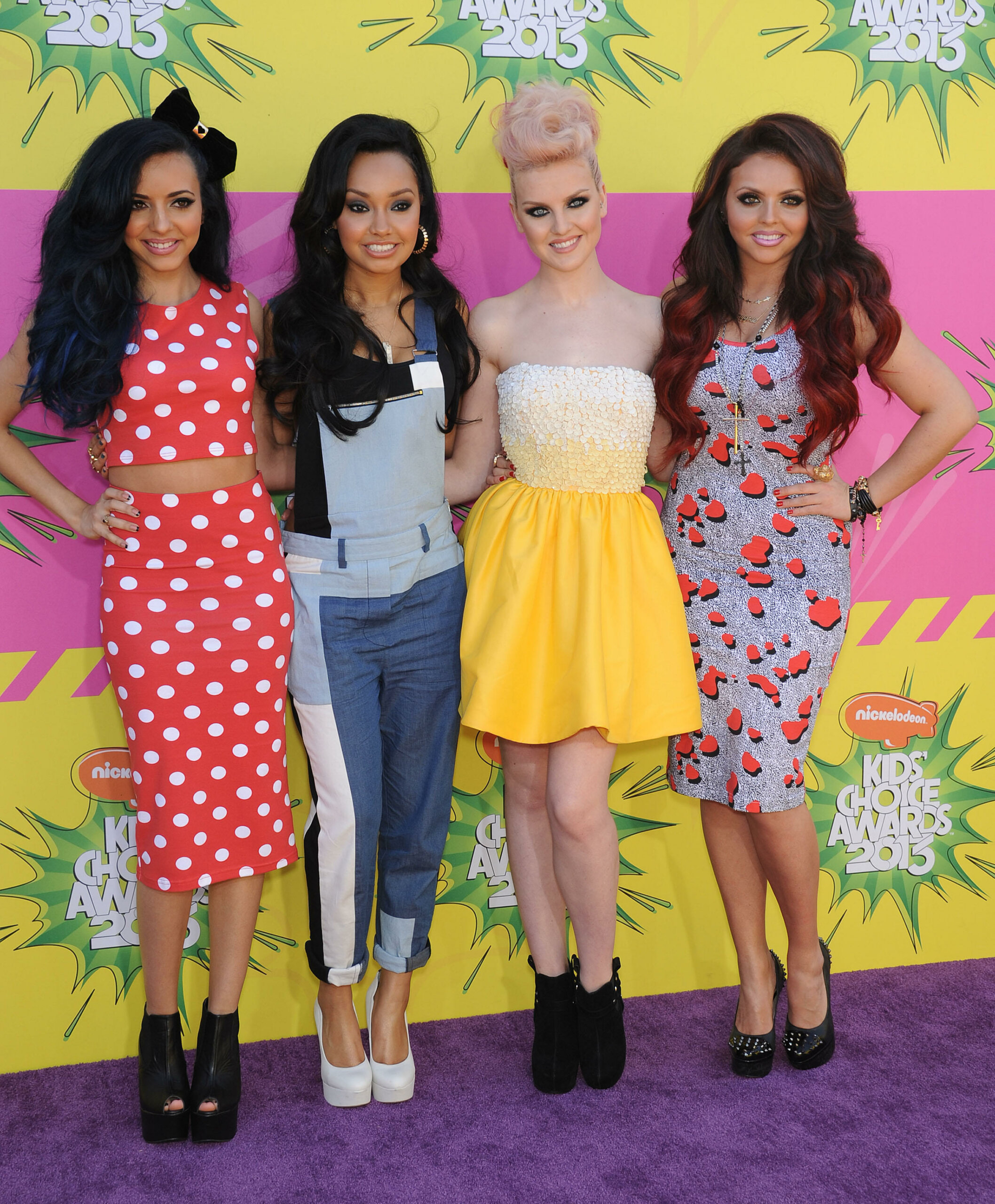 By the Nickelodeon Kids Choice Awards in 2013, their style had not hugely changed, but it was less garish. The only item of clothing in this look we aren't huge fans of is Perrie's yellow skater skirt. However, anyone remotely interested in fashion in 2013 will tell you that skater skirts (especially one's in bright, neon colours) were a huge trend.
2014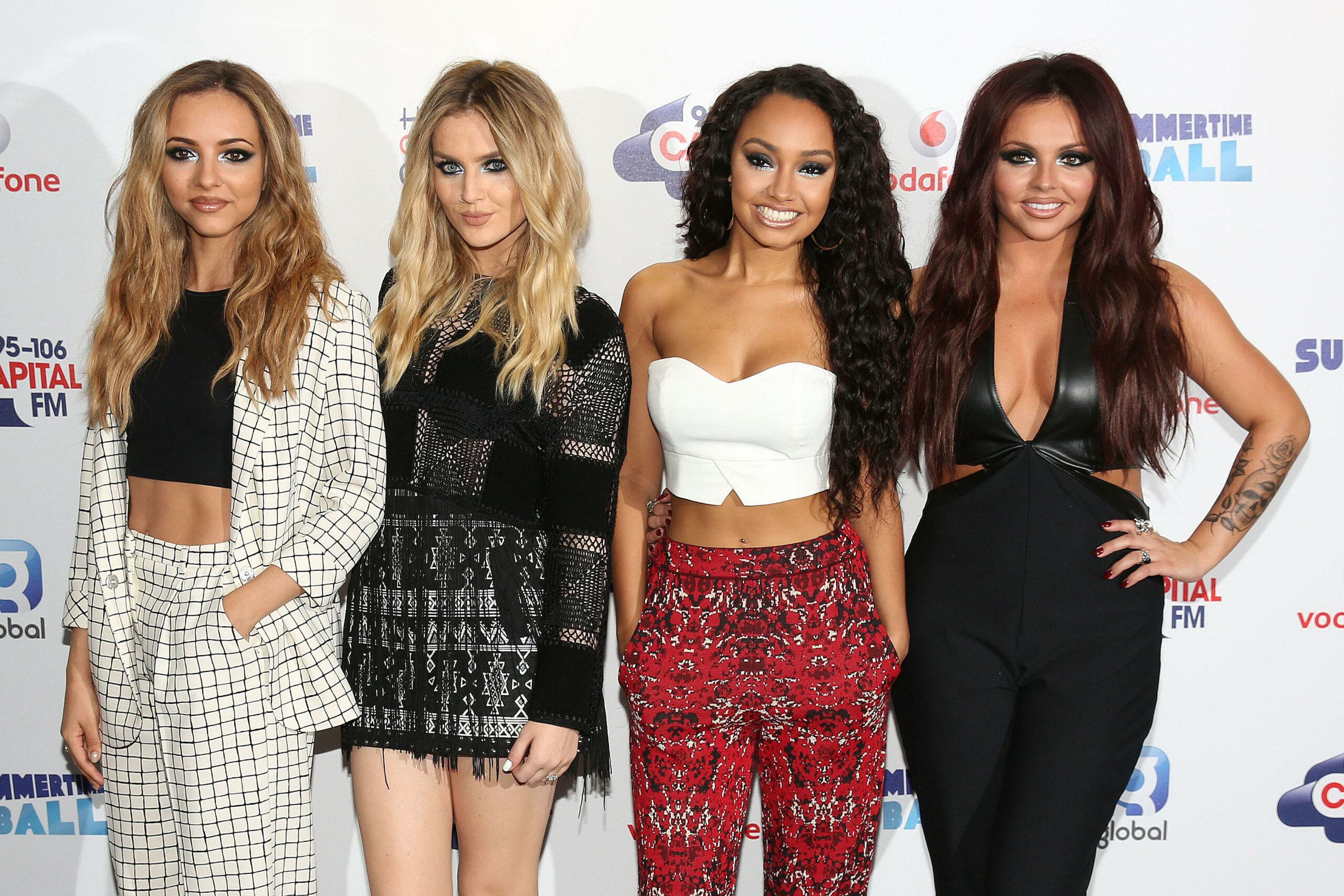 Bright, shimmering eyeshadow and nude lips were a huge trend back in 2014, as each girl has the same make-up look in this red carpet look. The styling was relaxed, young and playful. Perrie and Leigh-Anne channelled bohemian chic, while Jade and Jesy went for monochrome and sleek. A nice look overall.
2015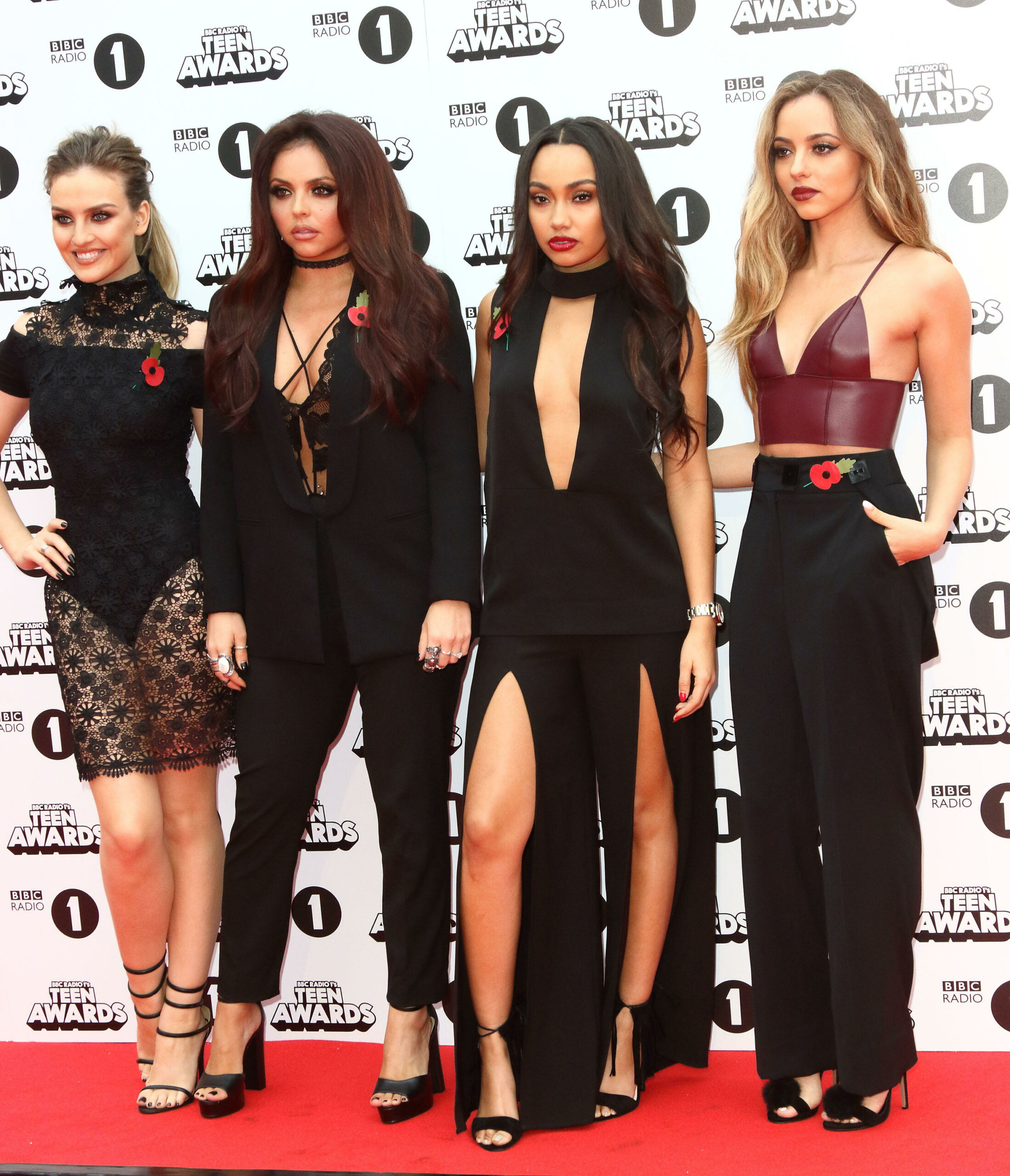 2015 was a great year for fashion, and Little Mix looked stunning at the Radio 1 Teen Awards. Dressed in all black (aside from Jade's maroon bralette), it gave the girls a mature and sophisticated vibe; while keeping with the 2015 trends of bad-gal energy. Its only downfall is that it doesn't fully allow the girls to express their personalities as it is very uniformed, but they look gorgeous anyway.
2016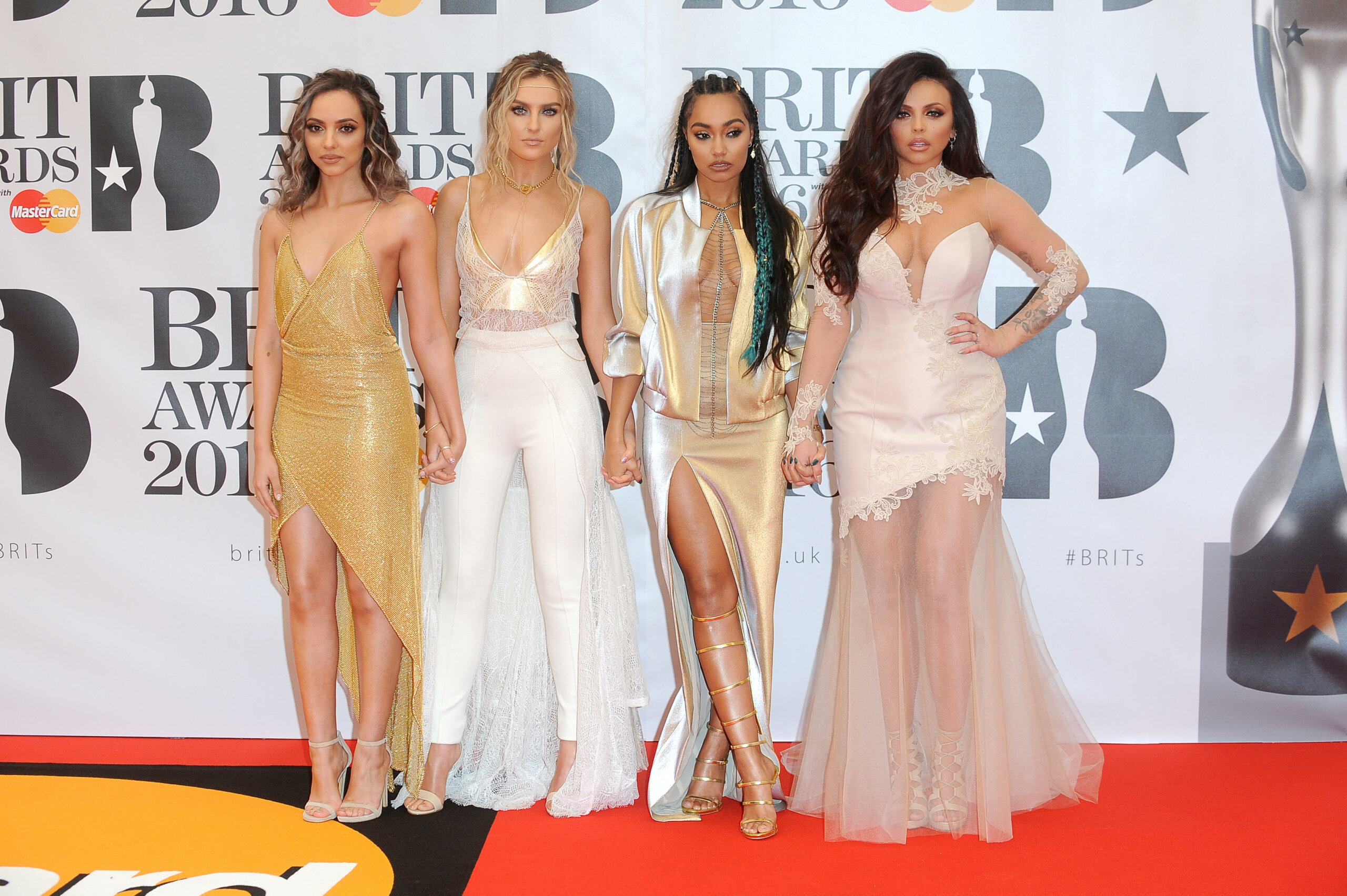 By The Brit Awards 2016, Little Mix had fully come into their own. It was a pivotal moment in their careers, as it was the first time they had been nominated for a Brit and, this reflected in the confidence of their fashion. They were serving us goddess and ethereal in this red carpet look. The outfits complemented each other while showcasing each member's personality and personal style.
2017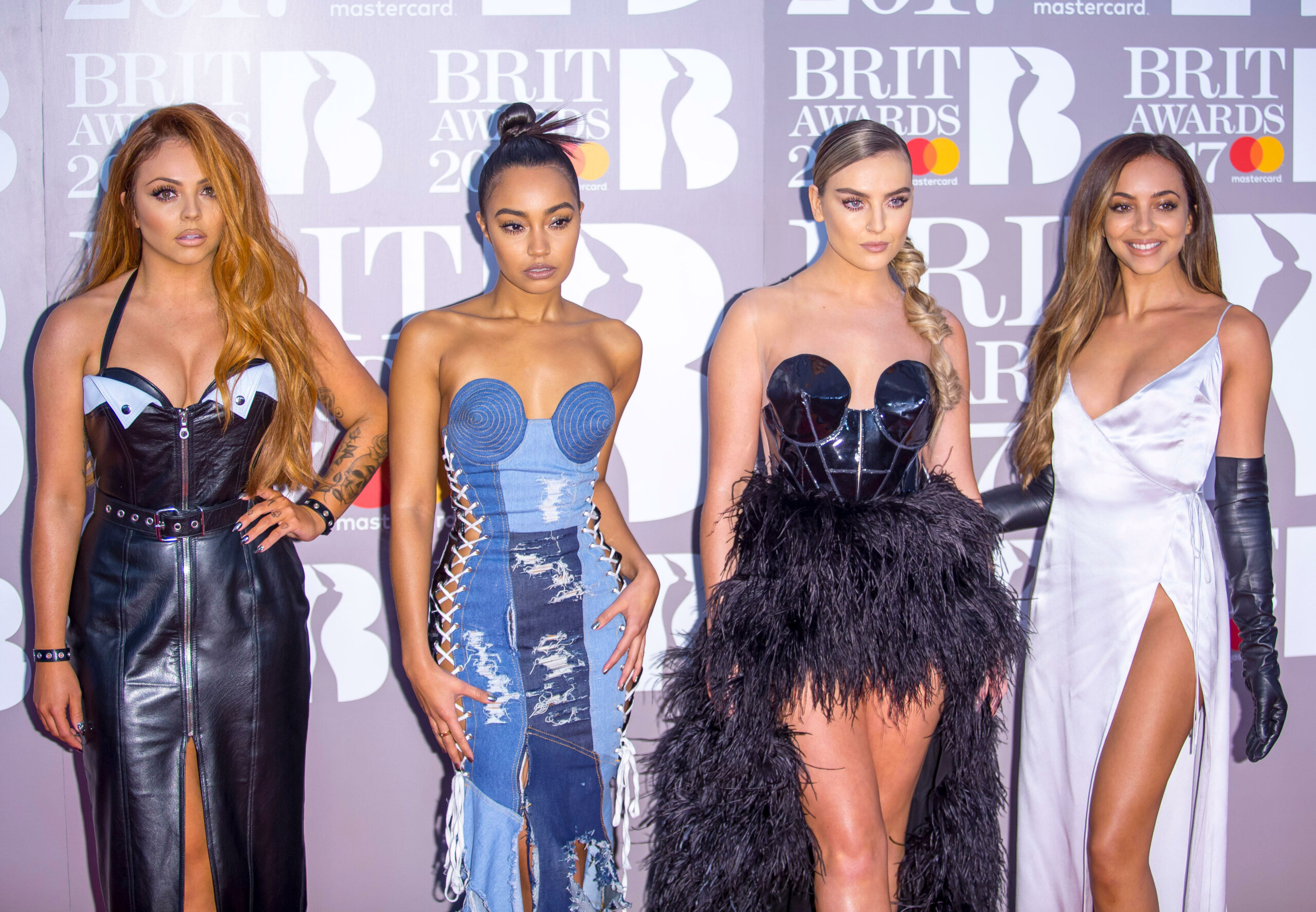 We almost have no words to describe how on point and stunning Little Mix's fashion was at The Brit Awards 2017. This was the Glory Days' era of Little Mix (the name of their fourth album), but the name was quite literal for that time as everything they did was amazing including their styling. This collaborative yet unique look mixes the edgy and the feminine, and we are obsessed with it.
2018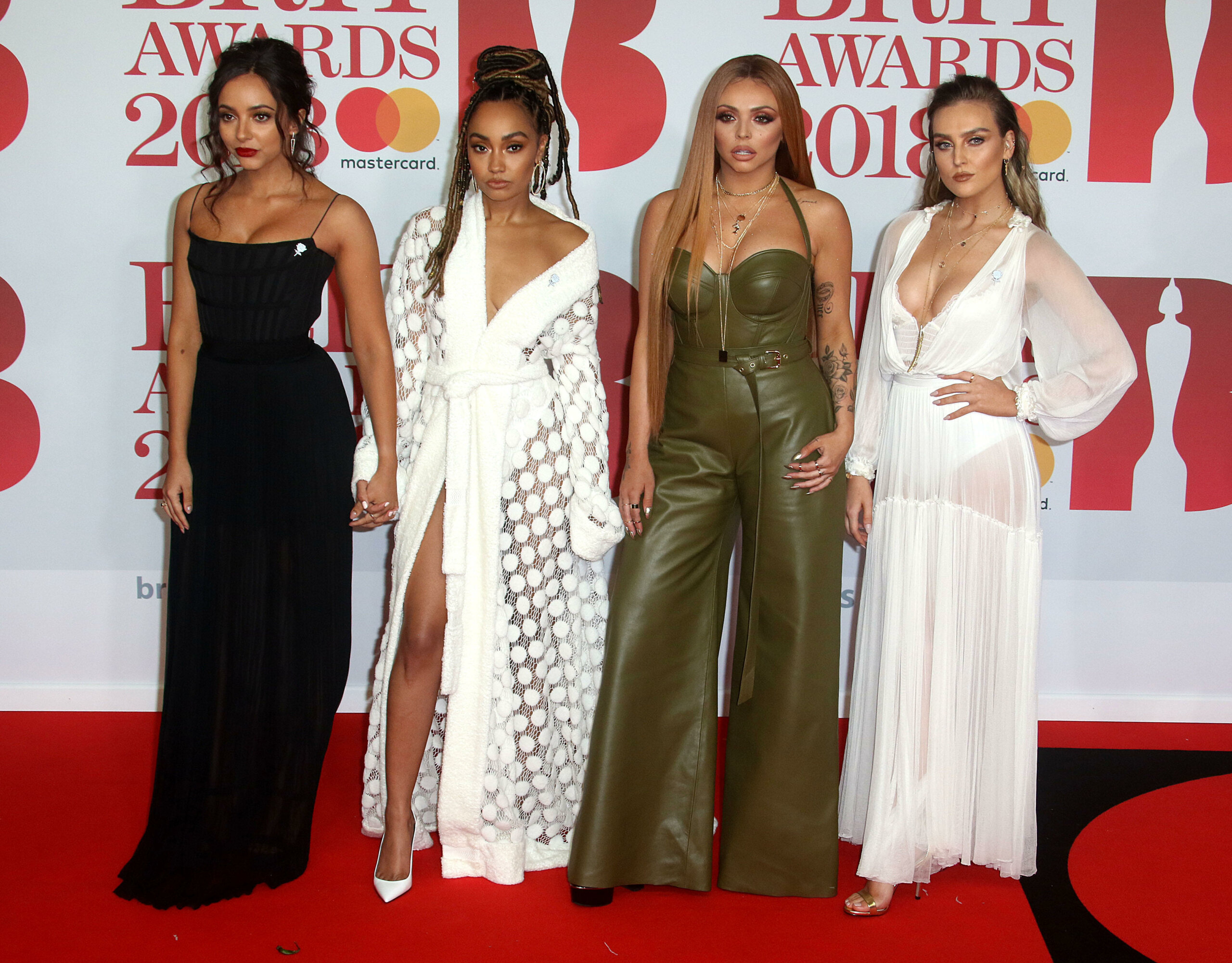 This isn't our favourite Little Mix red carpet look it's very hit and miss. However, it showed that the girls could be taken seriously as talented, fully grown musicians. At this point in their career, Little Mix was trying to shake off the young, pop princesses image and wearing plain colours such as black, white and green helped to display that. Special mention goes out to Leigh-Annes dressing gown dress; who knew you could wear a dressing gown to the red carpet and look glamorous?
2019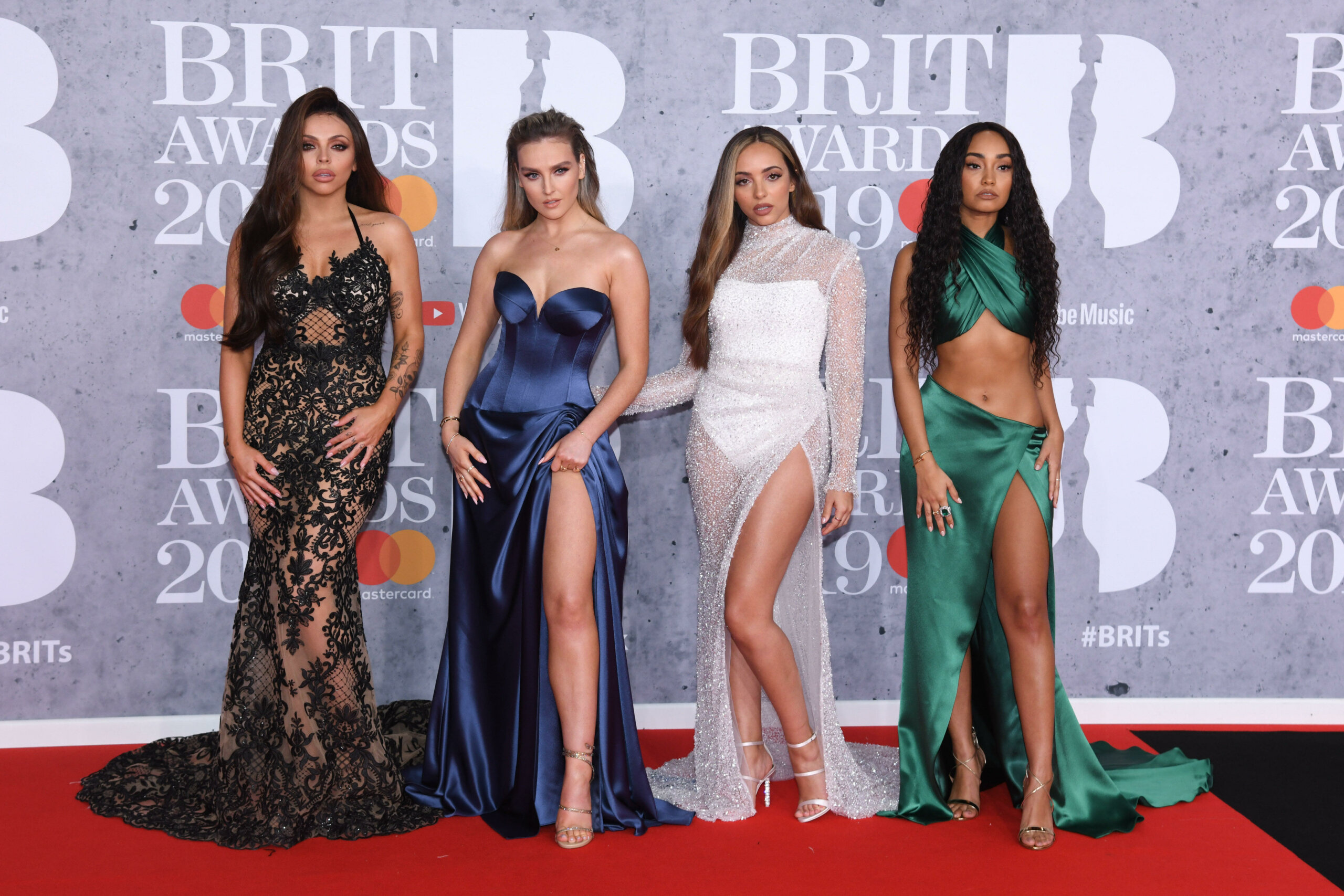 Little Mix knows how to pull off a red carpet look, don't they? This look gives us everything and more. We couldn't pick a favourite as each outfit hits the mark so perfectly. It's classy and elegant, yet sexy and fierce. The best combination!
2020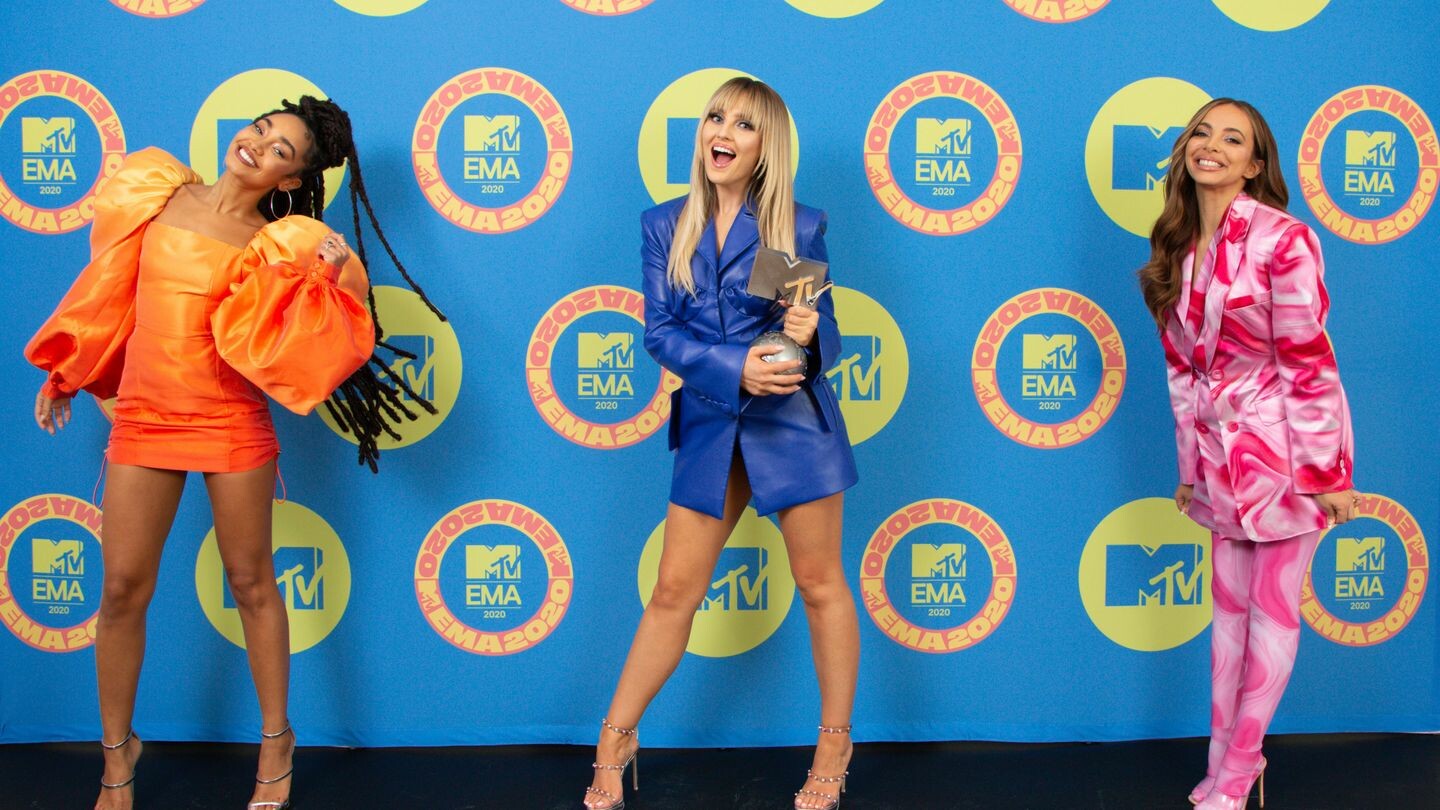 2020 was a difficult year for Little Mix, as it saw Jesy's departure from the group. Covid-19 social distancing rules were in place at the MTV EMA's, which became a virtual event, meaning this red carpet look was unlike any other. The girls took to hosting duties for this awards show donning striking outfits. Jade's look is a brave choice, but she pulls it off.
2021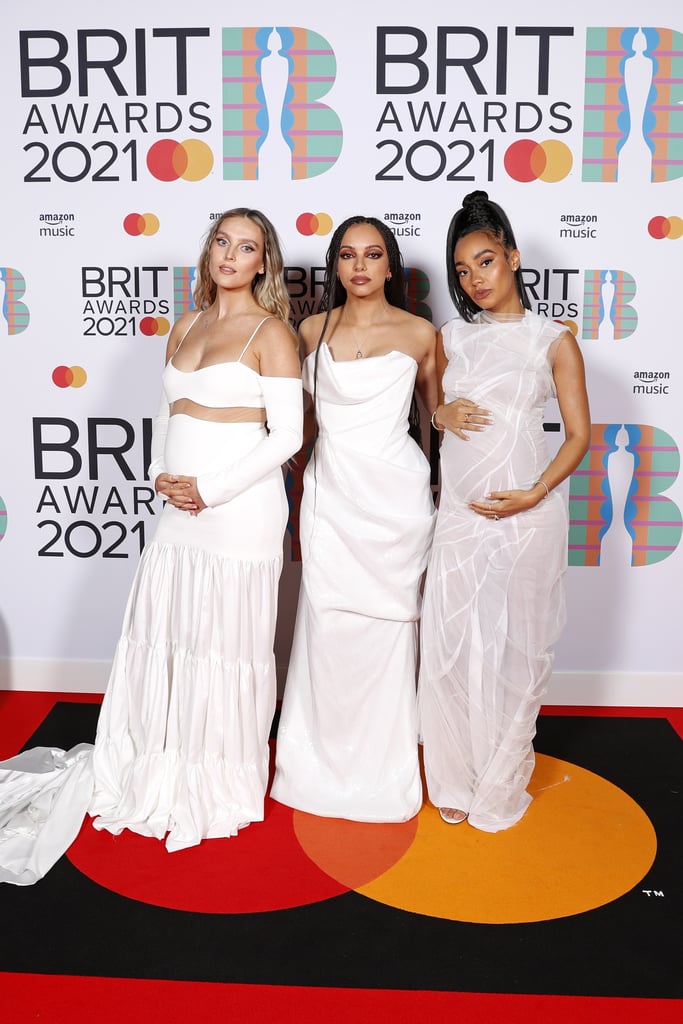 A look and a moment to go down in history. The Brit Awards 2021 saw Little Mix in all white, with Perrie and Leigh-Anne showcasing their pregnancies. It gave us wholesome vibes and was beautiful. The girls won Best Group – the first time a girl group had ever won this award, and these dresses were the perfect accompaniment to such a special moment.
What was your favourite look? Tweet us @Fashion_North.