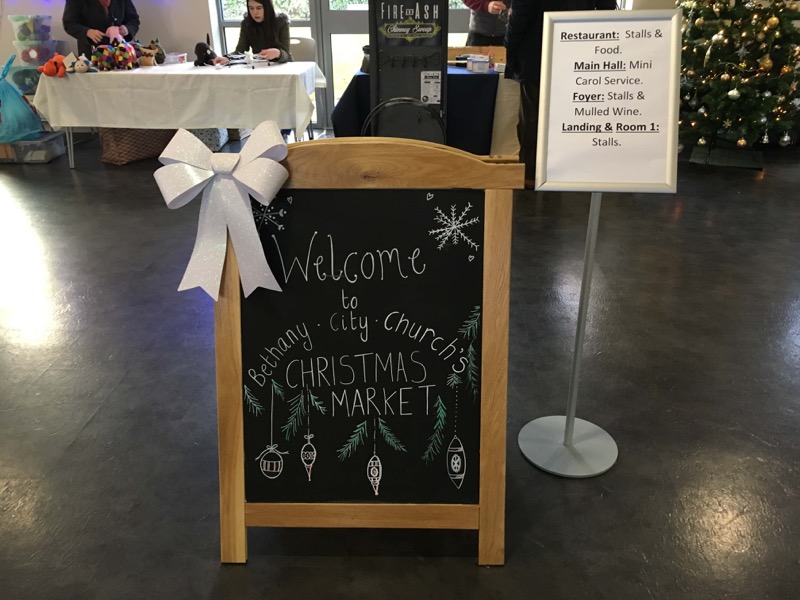 Small, independent businesses and local crafters took part in a Christmas market at Bede Tower last weekend (November 25) in aid to raise funds for charity.
The event, which is in its fifth year, welcomed 40 stall holders each offering a range of products from hand-crafted wooden ornaments and glass jewellery to body scrubs and home-baked cakes and truffles.
Event organiser Fiona Forster said: "The first Christmas market was in 2013, we started off quite small and it seems to have developed over the years. We've had lots of requests for stalls and we've actually had to turn people away. It's a good fundraising event and we always give every penny of our donations to charity.
"Over the years, we've done this event for different charities, previously we've done it for Compassion, which is a child sponsorship programme that's run worldwide. This year we've selected Books and Bread for Kenya because it's a charity that's run from our church so I thought it would be a good idea to choose them and donate the money raised."
As well as supporting good causes, the event has also helped launch new businesses in the local community.
"This year we've got a few people here who have set up their own businesses," says Fiona, "there's a guy who's started up a little business designing models out of driftwood that are very ornate and a lot of time consuming work has gone into them.
"There's also people who have developed their businesses from attending the market. We've had people who have set up a cupcake business, they tried selling them here and it went really well so they developed the idea and have gone on to do weddings, birthdays and other events. I do think it's kind of like a little hub for businesses and sole traders."
Helen Rose, owner of Rosebud and Buttons, explains how the event helps promote her stall: "The market puts you out there so people can be aware of who you are and what you make and sell.
"For me, this is more of a hobby than a business but with events like this it's quite nice to just go out and sell what I've made."
To find out more about Bethany City Church and any future events, click here.