On the sixth day of Christmas, my true love gave to me, six geese a laying… in cosy winter bedding.
Let it snow, let it snow, let it snow while we lay in our new festive duvets, blankets, pillows, quilts, and throws.
Check out Fashion North's top six picks for you to get snug this December.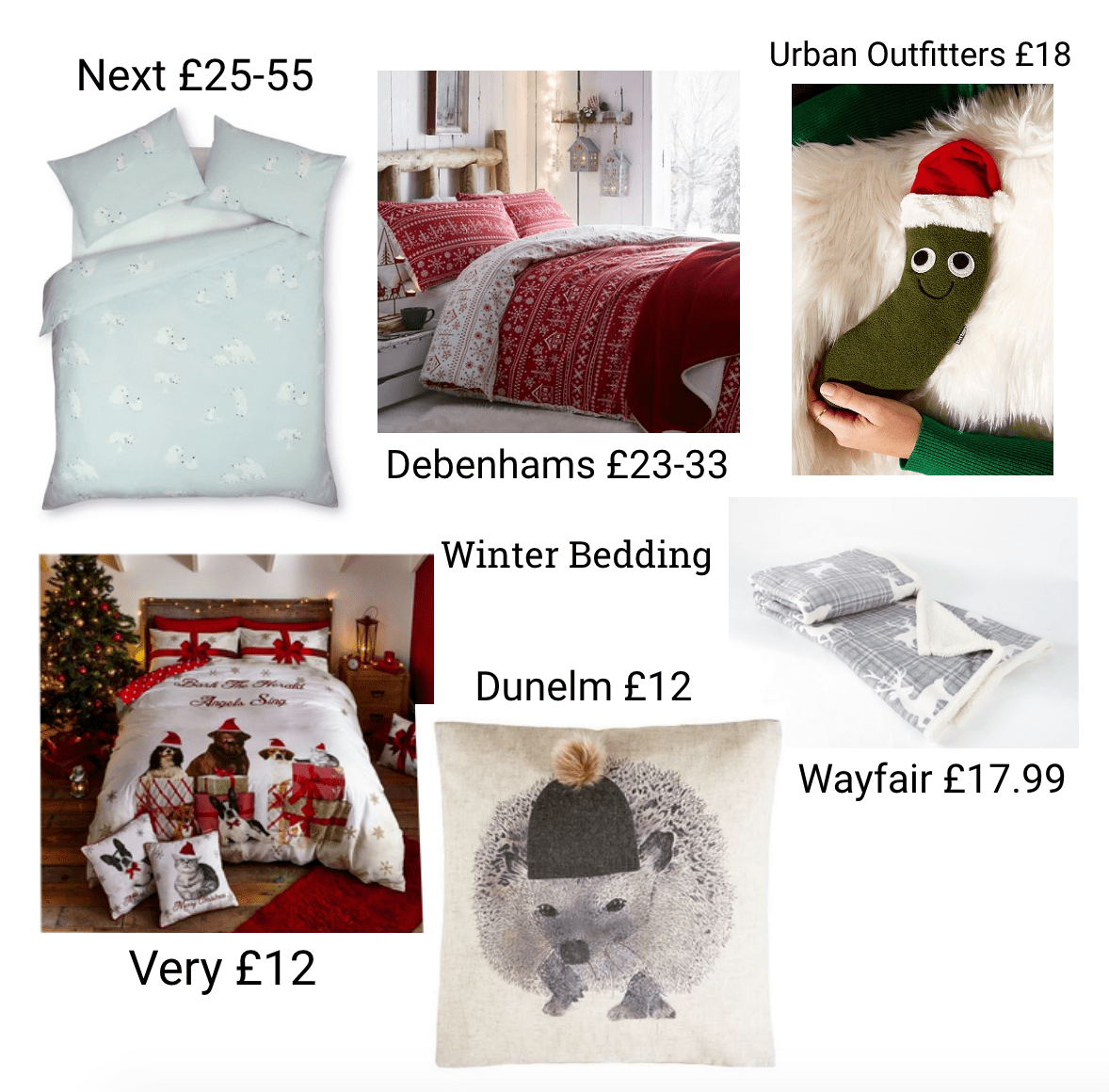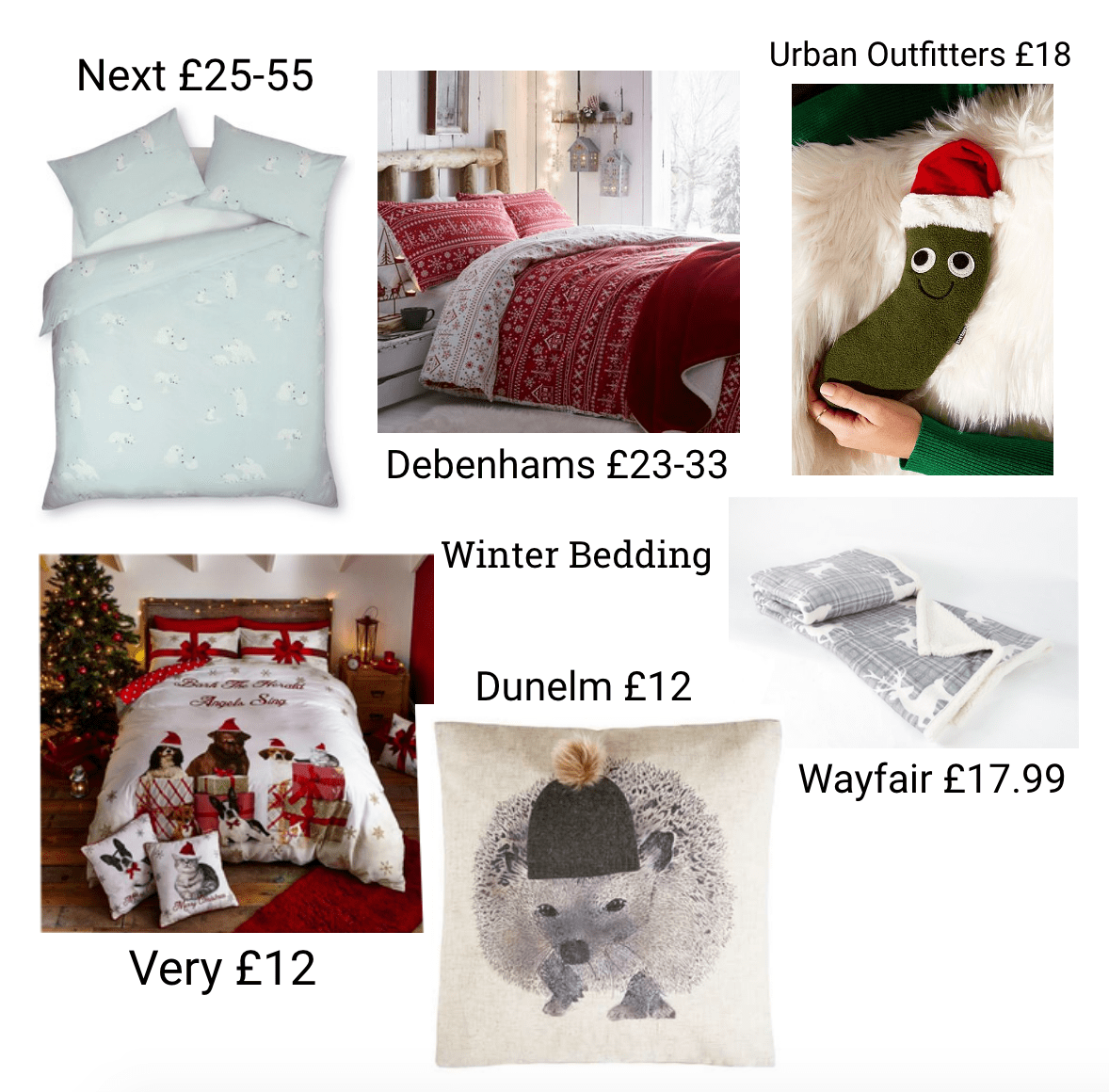 Set created on Fashmates.
For the more traditional bedding fans, Debenhams is the go-to shop for you. Their classic red and white 'Scandi Fairisle' set will bring you the reversible festive cover you've always wanted. Starting at £23 for a single, a double is £28 and a kingsize is £33.
Next have a more simple, pastel coloured set on offer. Their polar bear design is slightly more expensive but worth it because the pattern is just so cute. A single is £25, double is £35, king is £45 and yes, you guessed it, a super king is £55.
Catherine Lansfield could be said to be the queen of all Christmas bedding and she's produced a pet-lovers dream. For all the cat and dog owners out there this slightly tacky, but all things festive set is right up your street. It's currently on sale at Very for £12, so get ordering quick.
The cuteness doesn't stop there. Look how adorable that Christmas hedgehog cushion from Dunelm is. For £12 it could be the perfect addition to your winter bed or even the living room. We kind of want to know where he got his hat from.
For a more simplistic design that could even work all year round, Wayfair has a Christmas checkered stag print throw for £17.99 from Cascade Home and the inside looks so soft. We can just imagine sitting in front of the fire cuddled up in this watching Home Alone.
Finally, our most obscure but still rather cute choice is a Christmas pickle from Urban Outfitters. While it just looks crazy, it will actually keep you very warm this winter. Just heat it in the microwave and it's an alternative to a hot water bottle or if you get too hot, put it in the fridge and it will cool you down. For £18, we think this is a pretty smart bed accessory. But don't worry, if you don't like pickles, there are dachshunds, otters, avocados and sloths that do the same job.
Let us know on Twitter at @Fashion_North what winter bedding you've been loving and stay up to date with the 12 days of Christmas on our website.