At the end of September, the reality TV show 'The Circle' returned to our screens. There is one contestant that has particularly stood out, to both viewers and contestants. 
22-year-old Georgina suffers from Crohn's disease and is very open and honest on the show about her experience of living with the disease.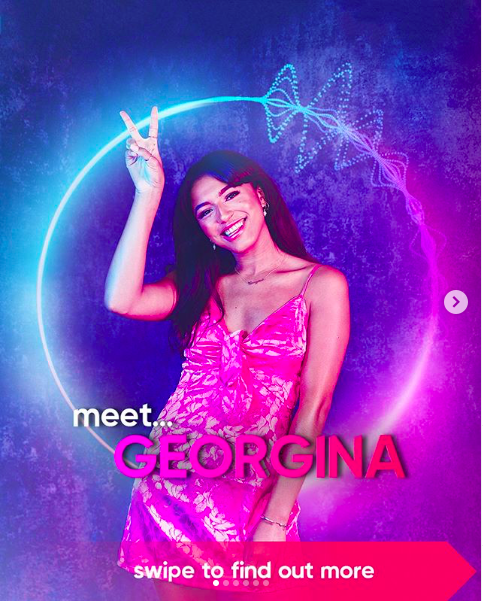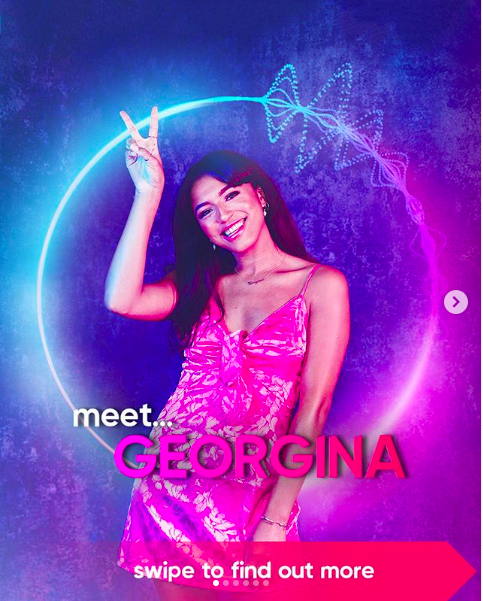 Image: @c4thecircle on Instagram
Crohn's disease causes inflammation of the digestive system and is estimated to affect 1 in 650 people in the UK. The disease can start at any age, but is usually most common between the ages of 10-40. There is currently no cure, but drugs and sometimes surgery, can give long periods of relief from the symptoms.
There are many celebrities that suffer with Crohn's disease including 'Charmed' and '90210' actress Shannen Doherty, lead guitarist of Pearl Jam, Mike McCready and singer Anastacia.
Magician Steven Frayne – who is better known by his stage name, Dynamo – also opened up about his experience with Crohn's disease, after noticeably putting on weight due to his medication.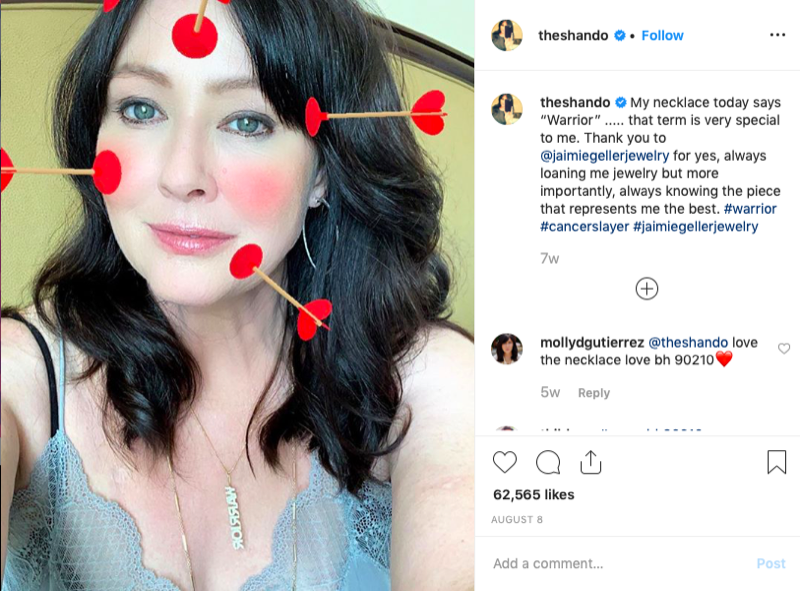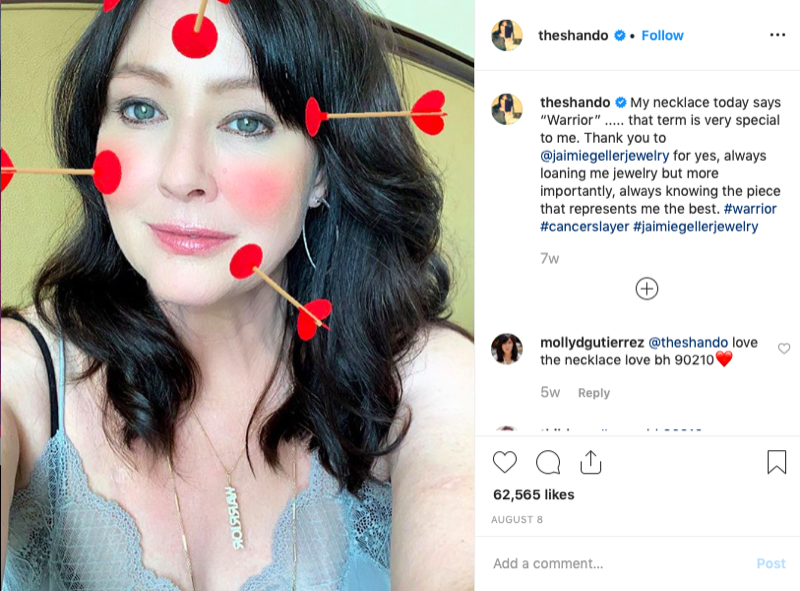 Image: @theshando on Instagram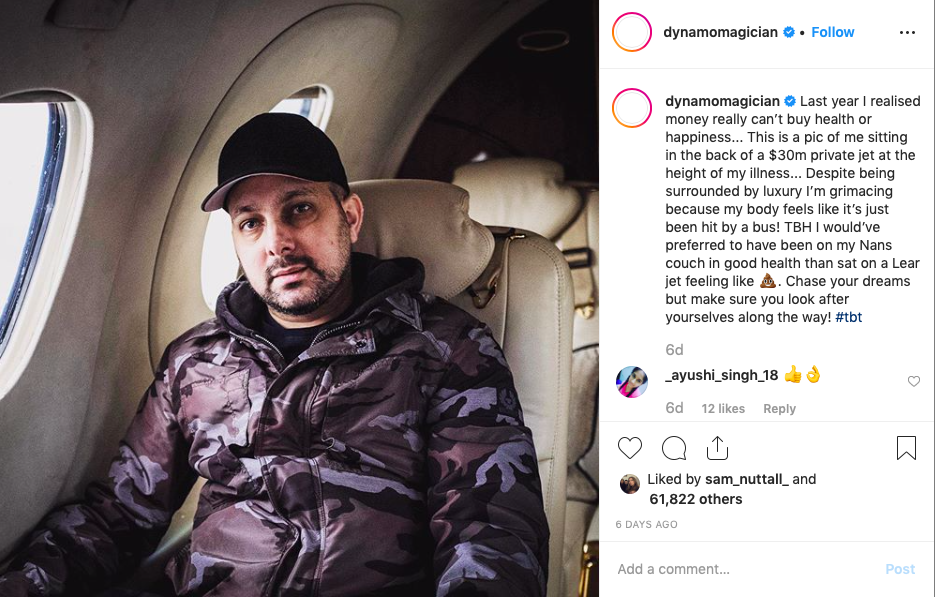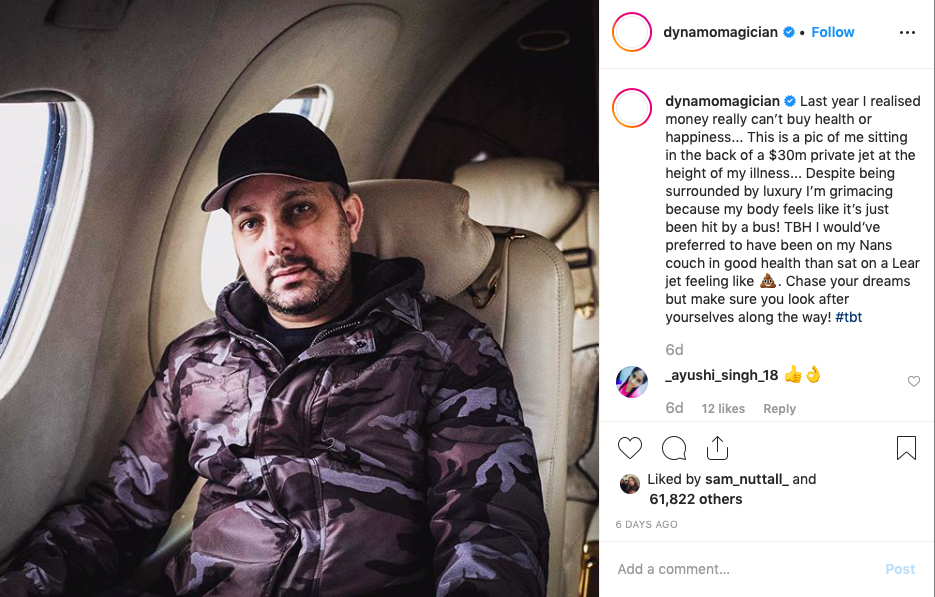 Image: @dynamomagician on Instagram
Georgina was 19 when she was diagnosed with Crohn's disease, after falling ill in March 2017. It took a long time for doctors to find out what the problem actually was, and she was even put on the two week fast track list for bowel cancer at one stage. 
After returning home from a holiday in the Caribbean – where she suffered terribly – Georgina had both an endoscopy and a colonoscopy. She described the whole ordeal as being incredibly hard. Before starting her prep for the procedures, she weighed around 9st 8lb, but dropped to just over 9st whilst in hospital. The medication also gave her insomnia, only allowing her to sleep for around three hours per night. 
In January last year, Georgina had surgery to attach an ileostomy bag to her stomach. Ileostomy bags are constructed by bringing the end or loop of the small intestine out onto the surface of the skin, so that intestinal waste can pass out of the ileostomy and be collected in an external pouch, which is adhered to the skin.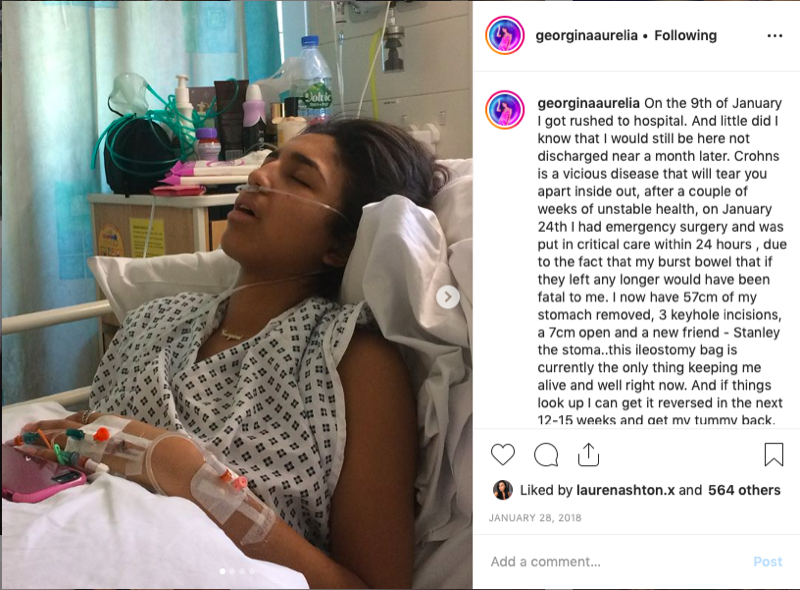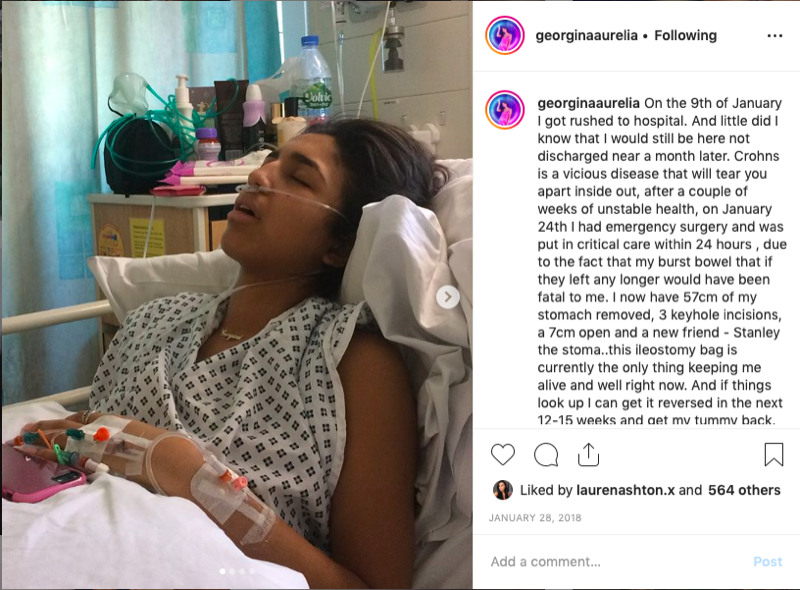 Image: @georginaaurelia on Instagram
At the beginning, Georgina found it difficult to adjust to her ileostomy bag, saying that she found it really hard to look at herself when she was doing daily activities that involved removing her clothes eg getting a shower. However, after the first rough few days, Georgina grew to love her ileostomy bag, even giving it a name – Stanley!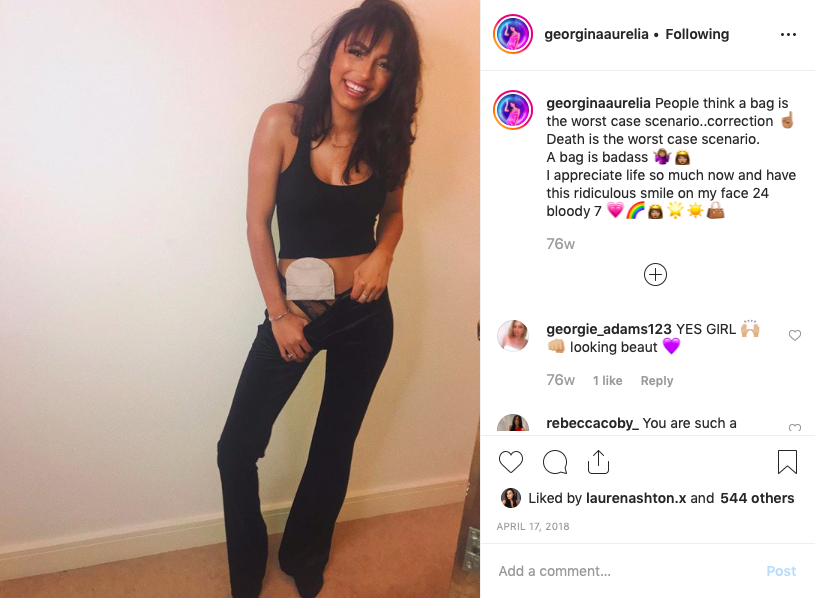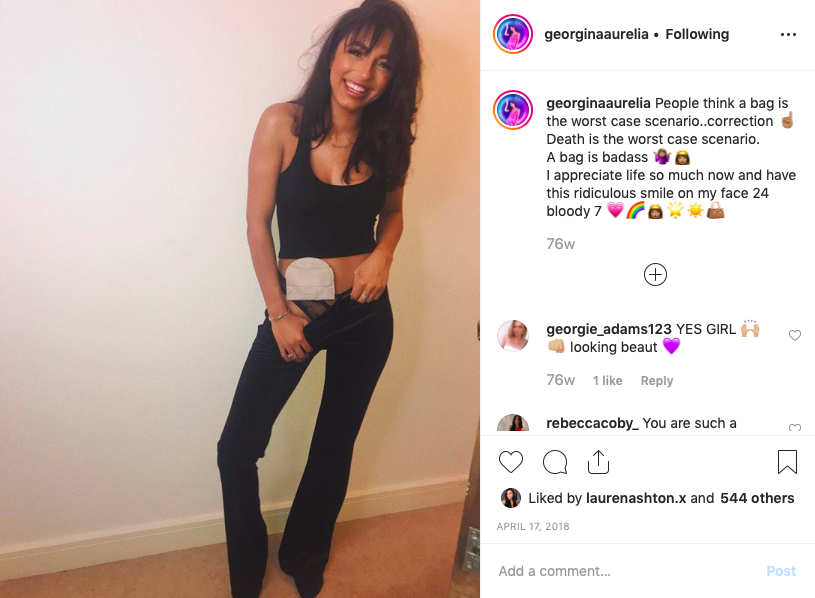 Image: @georginaaurelia on Instagram
Georgina has now had her ileostomy bag removed, yet she still continues to spread positive and empowering messages about living with Crohn's disease on her Instagram and YouTube channel– we love her!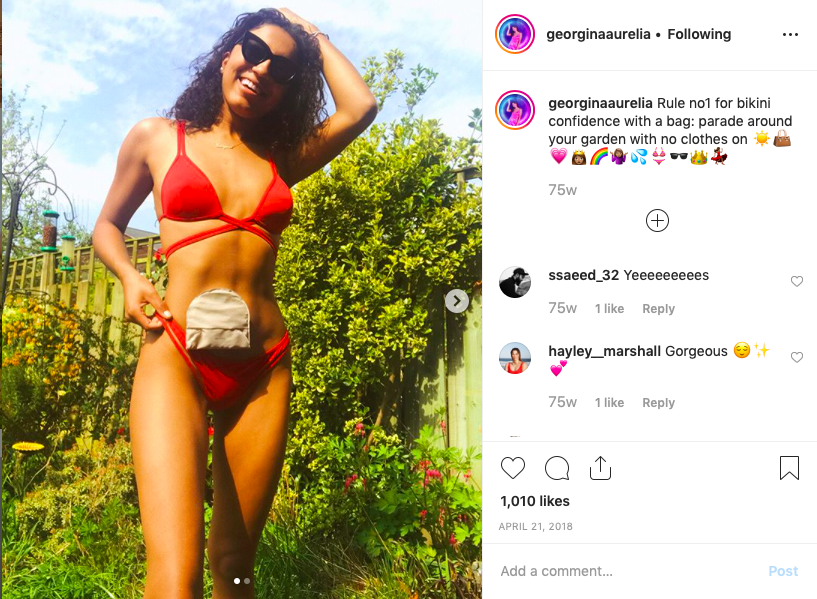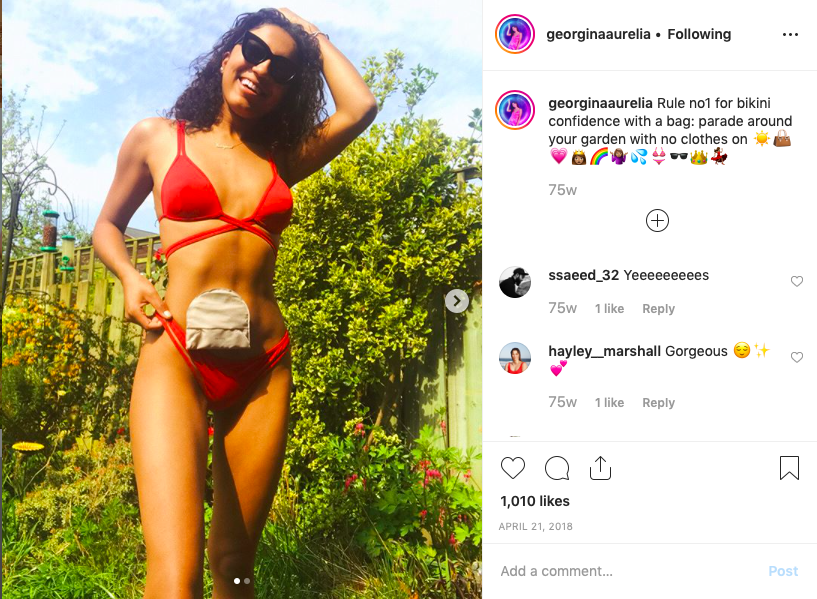 Image: @georginaaurelia on Instagram
Do you suffer with Crohn's disease yourself, or know someone that does? Or are you just inspired by Georgina's story? Let us know @Fashion_North