Local crafters and independent traders took part in a craft and vintage fair held at Sunderland Minster this weekend (December 10) in aid to showcase some of the North East's talents and raise Church funds.
The event, which relaunched in October last year (2015) after the previous organisers moved out of the area, takes place once a month and welcomed 47 traders, each offering an array of products from knitted hats and vintage jewellery to carved furniture and homemade fudge.
Church warden and organiser of the craft and vintage fairs, Heather Crawford said: "An event like this is important for the local economy because we are encouraging people to spend money with local crafters and support local businesses.
"We have seen bigger businesses, like British Home Stores, struggle and move out of the area so I think it's time smaller businesses came back. Most of the craft stall holders here today could have their own shops if they could just afford the rent because some of them are at a standard where it is professional.
"I think we as a community need to keep supporting local crafters and traders, but what we really need is more events like this."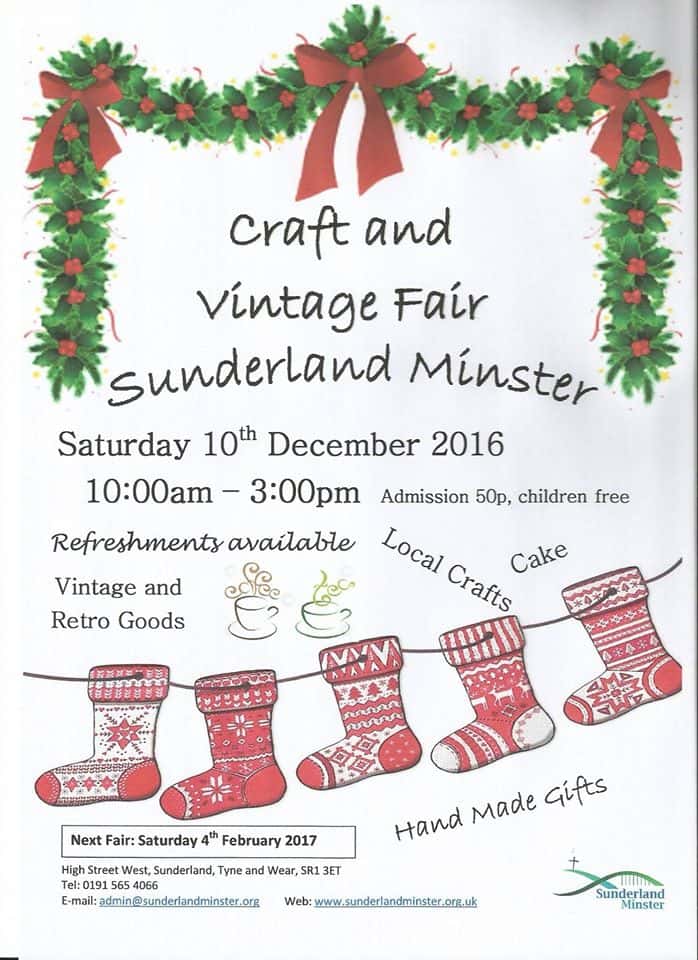 The craft and vintage fair has continued to go from strength to strength with the overall footfall increasing from 85 in October 2015 to 250 in November 2016.
Wendy Kitching, owner of Baroque Bags and Accessories, has attended the fair several times and explains how it helps to promote her business: "Attending this event is really important because I can handout business cards, advertise my website and tell people first-hand about the products I sell.
"It's difficult being a small, independent trader because I'm competing with anybody who sells bags. Events like this are great because I can get the point across that my products are handmade; they are individual and not mass-produced. I have to tell people that because they often assume I have just bought everything in and that is not the case."
Katie Malarkey, owner of Katie's Bobbly Bits, also ran a stall at the fair and said: "Not only does this event have a nice, friendly atmosphere but it takes people away from the high street and encourages them to buy more personal presents for friends and family."
The craft and vintage fair will take a break in January before returning to the Minister in February (2017).