At Fashion North, we can't deny our excitement and love for Sex and The City so when the reboot 'And Just Like That' hit our screens, our inner fashion-obsessed Carrie Bradshaw was let out.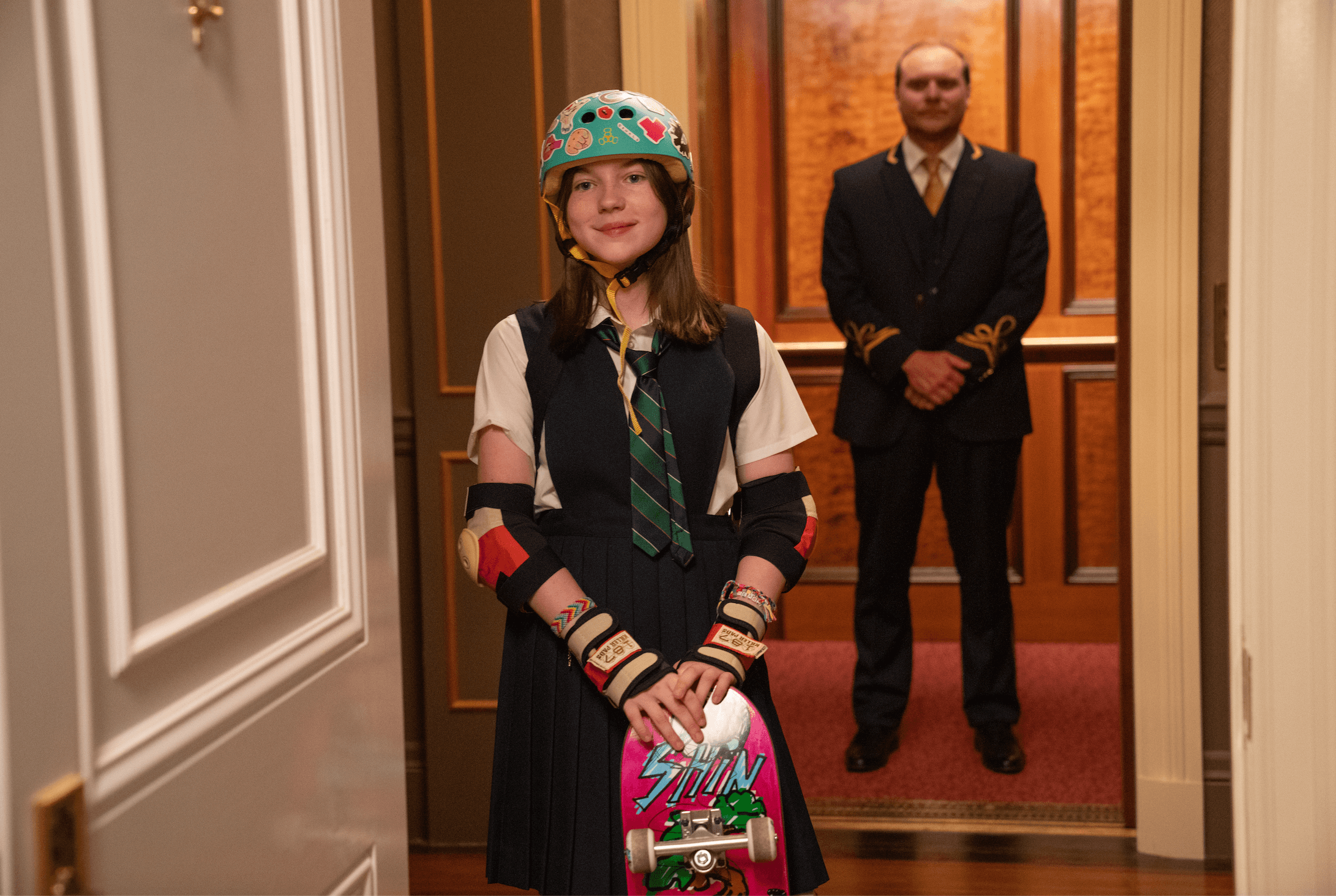 But when the highly anticipated show finally started in December 2021, one character stood out to audiences across the world, with her experimental style and discussions of gender identity – Charlotte's daughter Rose, also known as Rock, became a fan favourite, as Fashion North revealed.
Alexa Swinton, the 12-year-old who plays her, shot to fame for her portrayal of a pre-teen rejecting her mother's feminine fashion tastes and declaring a new identity in the show.
In an exclusive interview with Fashion North from the US over Zoom, Alexa said: "A lot of people know my character, it's a big deal."
The Swinton family has a strong connection to the North of England – her father Rolfe set up a company in Manchester where they spent holidays – and she boasts a famous relative in actress Tilda Swinton whose notable works include Grand Budapest Hotel, Vanilla Sky and We Need to Talk About Kevin.
But it is Alexa whose name is on everyone's lips with her AJLT role as feisty Rose /Rock Goldenblatt, Charlotte's daughter with husband Harry. She argues over wearing floral, demands her bedroom is de-feminised and wants to be called by a non-gender first name.
Alexa said: "It's a new storyline that we haven't been seeing so much on TV. We haven't been seeing 12-year-olds exploring their identity in a gender world and the community, so a lot of my mom's friends were excited that it was happening.
"It's been really incredible because I don't think it's ever been on TV for a person my age. I think it's important to recognise the people who are affected directly by this issue and who are my age.
"I would say children from the ages of eight to 16 are dealing with gender identity and are dealing with figuring out who they are. I think my generation on a whole are more open to the idea of there being not as many labels and more of feeling who you are rather than fitting into groups.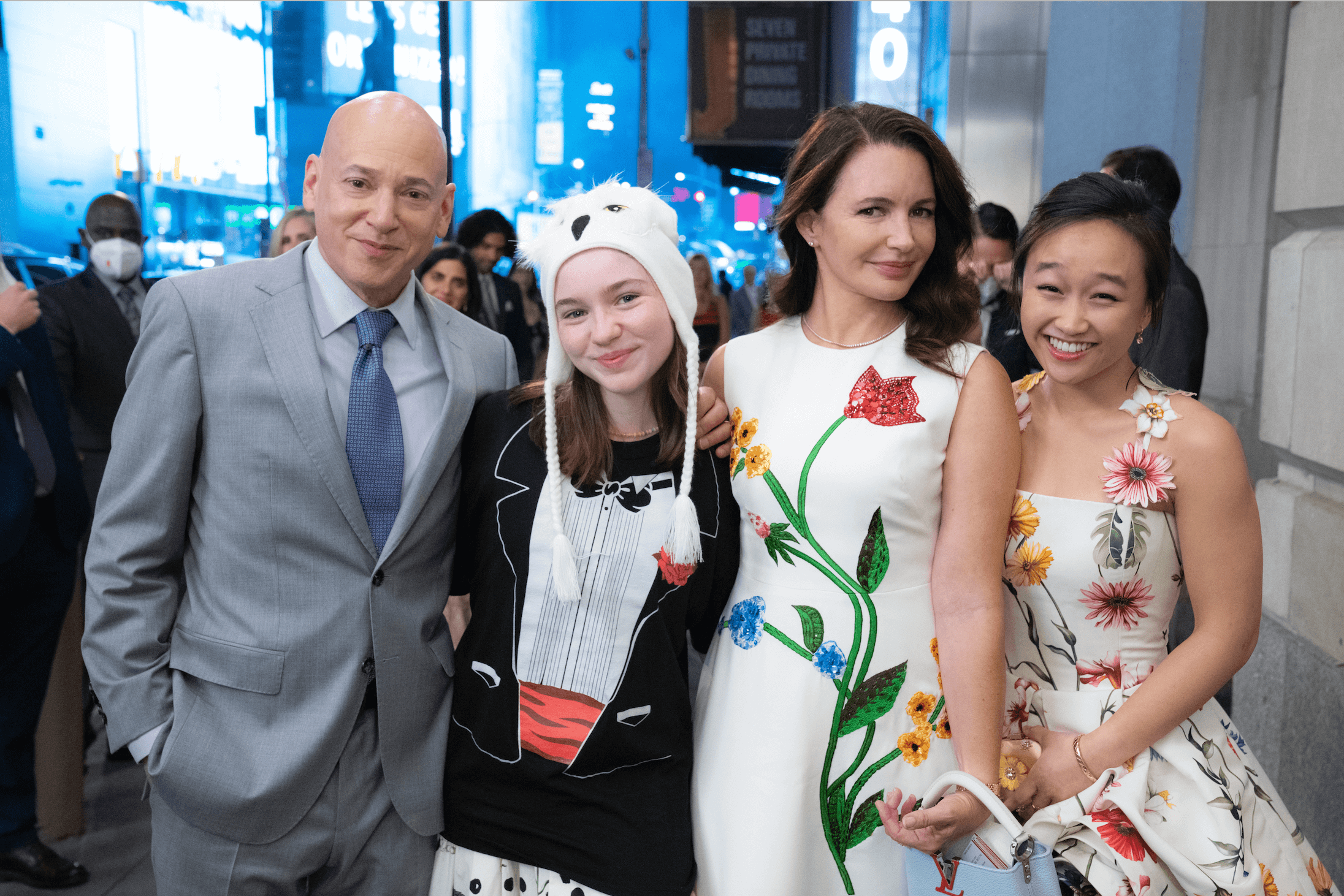 "For parents who are seeing the show, who will be in Charlotte's position if they get used to seeing more of the representation on television, it will be easier for them to go with their children to have that experience together and show that it's okay to talk about how they're feeling and I think that's really been shown during the show."
Until her AJLT audition, Alexa only knew of the iconic Sex and the City series from her mother Inna, who was obsessed with Carrie, Miranda, Samantha and Charlotte during her time at college in the early 2000s.
"A lot of my mom's friends are going pretty insane over the show, obviously they watched it when they were younger in college, it was the biggest show ever, so they were excited for me and themselves because they know someone in the Sex and The City franchise."
Alexa's character Rose can be remembered by SATC fans as a terrible two-year-old who kept Carrie and Mr Big up all night and screaming at Stanford and Anthony's wedding.
The global appeal of the show over the past 25 years from portrayal of strong female friendships, relationships and more important the iconic outfits has increased the appeal of Manolo Blahniks and Dior saddle bags. Alexa added: "It's nice to see that people enjoy the show because there is obviously such a cultural impact and it's fun to see that so many people love it.
"It was a cultural reset with the outfits, people were starting to really get popular. Shoes became such a big thing because of the show," added Alexa.
When asked about her favourite outfit from the season, Alexa hinted at what's to come in the season finale which airs in February.
"When you see it, you'll know exactly what I'm talking about. It is just one of the best things I think I've ever seen on television worn by a person my age. I just loved it. I want to get it myself."
Behind all the iconic looks from the series is costume designer Molly Rodgers who used her designer connections to pick out the best looks for Alexa.
"Molly is really good friends with Christian Siriano and was a really big designer and she introduced us to him, and we were able to get outfits. We got a really great one for the premiere which was perfect."
When interviewing Alexa, we couldn't help but ask what it's like to work with such established actresses like Sarah Jessica Parker, Kristin Davis and Cynthia Nixon.
"I didn't really process that I was working with these actors because the first few times on set I was working close with Kristin because she plays my mom.
"I mentioned that I thought she could have got a lot of Instagram followers or like been big on social media and been even bigger if social media had been around back when the show first came out. Kristin replied saying: 'You know that we were pretty huge, right, and that we were on every single magazine cover.' And I didn't know that well, not to the extent of what she said.
"Then I saw the crowds. We were filming that one scene with the dress and there was easily 300 crowded around at 2am just to see these people from 60 feet away and I was like yeah I realise how big this show is."
She also shared a fond memory about being on set with Sarah Jessica Parker.
"She is a very helpful person and one day we were filming but we were supposed to be driving from New York to Virginia that day because my brother (Maxim) is making a movie in Virginia with Ethan Hawke and Ewan McGregor which is going to be pretty big but we were driving down to visit him and we had to cut our visit down for some necessary filming. So, to make it easier for us to do it, Sarah loaned us her personal driver and car to drive us down to Virginia which is a seven-hour drive so it was definitely very nice of her to do that."
Alexa had the opportunity to work closely with Cynthia Nixon (Miranda) for her directorial debut for film and TV during episode six.
"She was a wonderful director, and she did an incredible job because she has been an actor for so long she really helped me.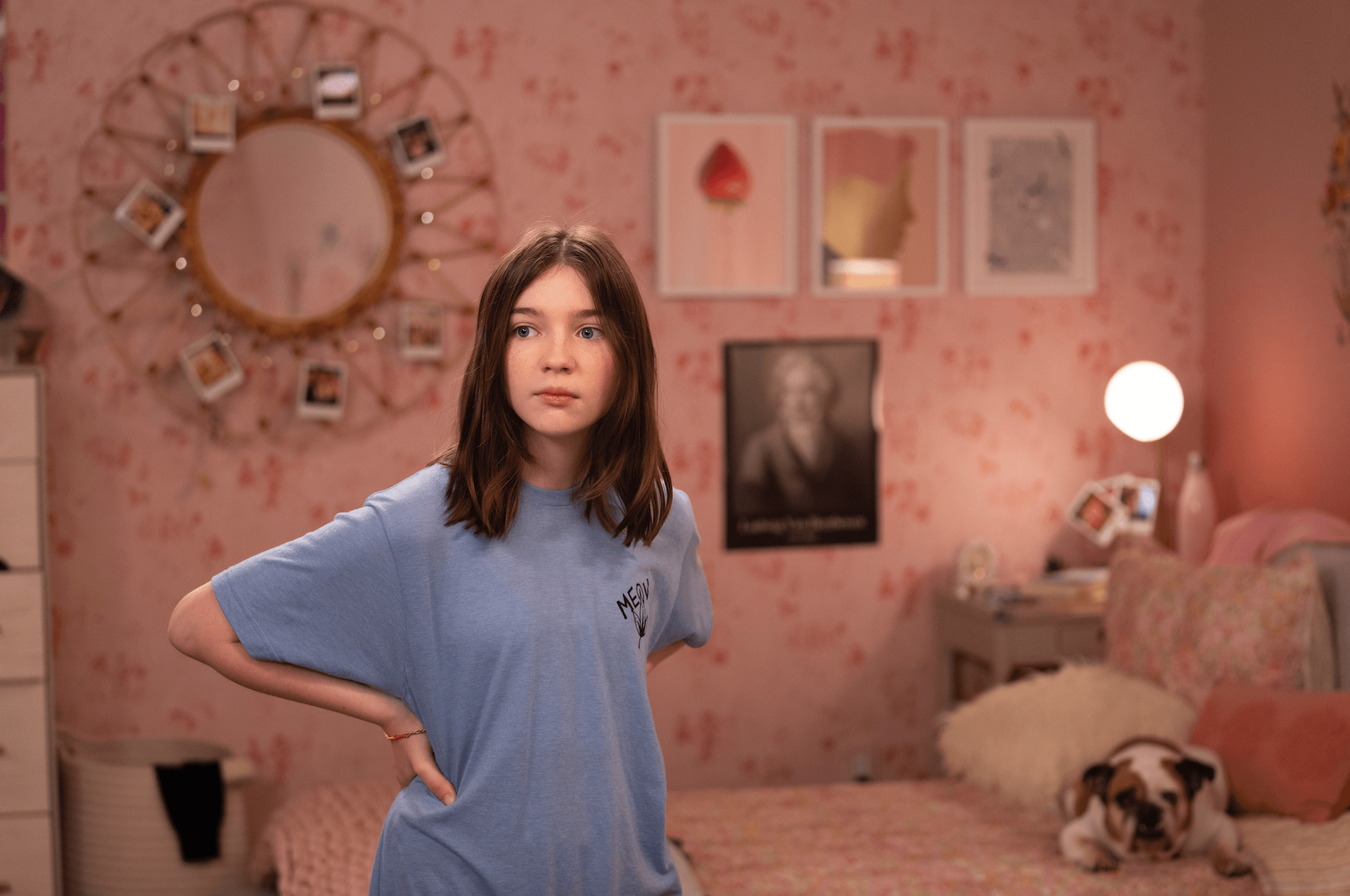 "One of the big scenes that episode was Rock eating toast in her room and I had to eat that for about four hours in total so she made sure that the toast I had was good. She told the props people not to just put butter on it but make sure it's good, so she said put cinnamon and butter so I would actually enjoy eating it."
The fashion throughout the series has been the talking point, especially with Alexa's character Rose who refused in the first episode to dress up in a floral dress for her big sister Lily's piano recital, instead adding her own Rock twist with a tuxedo-motif tee, woolly hat and sneakers.
"I would say Rock's style is pretty similar to mine and I mean I wear a lot of band tees and oversized jeans so that's kind of my day-to-day attire so I feel like Rock had a lot of what I consider my style to be which is because I helped the costume designer Molly Rodgers with making sure the character is slightly updated.
"When we first started with the character, Molly asked me what I wore to the table read just to confirm that she wasn't straying too far from what was realistic for my age and a lot of fun elements of what I wear consistently got added to the character.
"To both the table reads and auditions, I wore a band tee, originally I wore a red ACDC shirt for the audition and a navy blue one for the table read. Which was all very fun, and she took that into mind for all the oversized things.
"The brands I wear made in it a lot so you'll have been seeing recently other than the school uniform which have been little dicky pants and chains. Urban Outfitters has made it into the show a lot with my character and also Vans and Converse which are all what I frequently wear.
 "Hopefully if there's other season, we can get more into exploring the style of my character. I love Doc Martens and I'm sure maybe I could convince Molly to have Rock wear them."
We have all been glued to our screens for this series (even Grazia magazine agreed in January that AJLT, on Sky Comedy, had grown on them!) and are excited to see how Alexa's character continues to develop and overcome her identity struggles.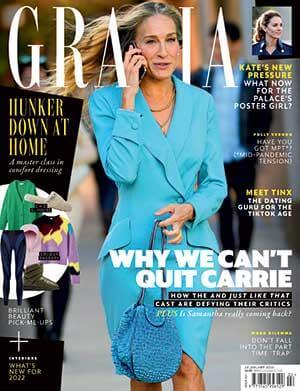 Alexa promised: "You'll see more of Rock and their journey.
"Every single character will get more developed on and the last episode is really incredible. Sex and the City likes to give big beginnings and ending. Everyone will come back together."
Alexa's career is just beginning and building up on the success of And Just Like That, she is preparing to release more music and pursue her love for fashion with the hopes of releasing a sustainable clothing brand.
Watch this space!