Ever wondered what it's like to be a nail technician? Well, now you can! Follow a day in the life of OPI gel-certified Melissa Wright here at Fashion North.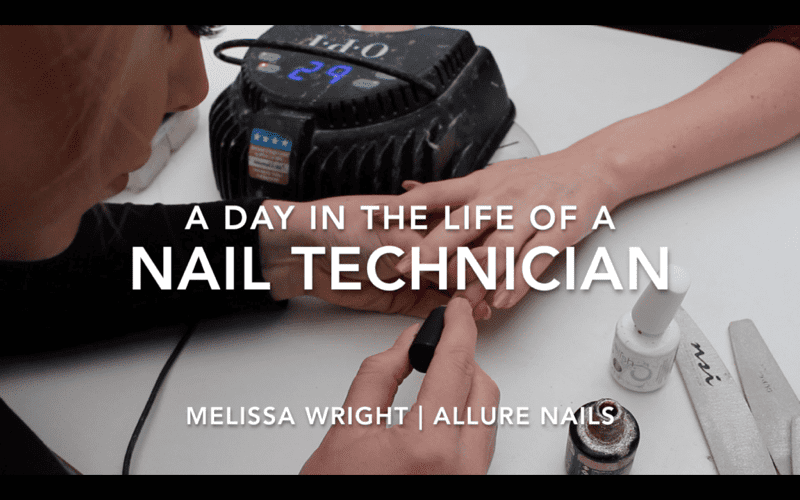 Melissa, 22, from Jarrow, is an advanced NSI (Nails Systems International) nail technician and began working as one in 2011. She runs her own business, Allure Nails, which she set up five years ago.
Melissa typically starts her day by tidying up, disinfecting and organising her brushes and implements for the working day ahead. On a busy day, she will do around eight to 10 clients' nails back to back.
When Melissa has free time, she fills it by going to the wholesalers to stock up on products, online shopping, going to the gym and taking her "naughty" Chow Chow, Kaboose, on walks.
"I love being self-employed because it gives me the freedom of being my own boss," Melissa said. "I can be flexible with my hours and work around a busy lifestyle. I love meeting new and friendly clients every day.
"I love the fact that I have been able to build my own reputation and that every bit of hard work I've put in has been toward building my own company and not somebody else's."
Social media plays a massive part in Melissa's business. Every time she completes a set of nails, Melissa will upload a photograph with an Allure Nails watermark to Facebook and Instagram.
Melissa said: "Social media is an amazing way to get your business established and it's free. Through Instagram I was noticed by Sophie and Marnie from Geordie Shore. They uploaded a photo of the work I did and instantly my Instagram blew up. Now I have almost 10,000 followers."
Watch the video here to find out more.