Ahh, it's that time of year again when you *accidentally* buy a pair of Prada sunglasses because you just tripped and fell. But luckily for your bank account, they're only £150 because its Black Friday. 
This momentous event in the run up to Christmas is usually pretty difficult to navigate (queue mental image of stampedes in Asda or fighting women in Harrods), but this year is somewhat different. Most, if not all of the deals and discounts, will be online and there will be very little old fashion Black Friday shopping. In some ways, this makes the nationwide sale even easier to partake in and in other ways, it makes us almost long for the midnight rush in H&M or House Of Fraser. For example, not everything heavily discounted and displayed under the banner of Black Friday is of the quality it should be. This is a difficult thing to gauge when looking online as opposed to shopping in person. And with Christmas being an extraordinarily busy time for the postal and delivery services anyway, returns, refunds and exchanges may be even harder to obtain.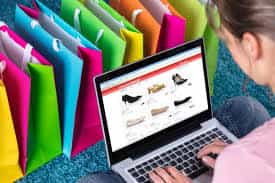 That's why, we've rounded up our best advice to help you make the most of the sales and not spend more than is necessary. 
Tip #1 
Look out for pre-deals and sign up to sales newsletters, as often brands will stretch out their savings weeks in advance or even after Black Friday. Furthermore, stores don't always like to make a big song and dance about their reductions, so signing up to newsletters and alerts can help you keep in the know. In some cases, secret deals and early offers will be given to subscribers or members, like H&M members who get early access to new collections. 
Tip #2 
Set yourself some limits or make a list of what you can buy. This can help you maintain some control and give structure to the manic shopping. It might even be useful to scout out the items you want before their discounts are applied to ascertain whether the Black Friday reductions are actually worth it. Prior price can also give you an idea (in some cases) of the quality of the item.
Tip #3 
Know your sizes and measurements for different brands, as it can save time faffing when you're desperately trying to bag the last cashmere jumper. It can also help you be stricter with what you buy or don't buy, and saves having a load of parcels to return a week later after everything has arrived.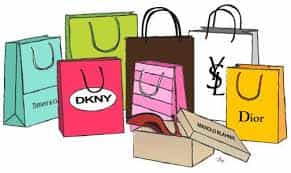 Tip #4 
Black Friday opens a lot of doors and gives you options to explore your style. It can be the perfect time to invest in a designer piece that may have previously been a bit too expensive for you to justify buying. It can also be the perfect opportunity to explore some trends, colours or styles you shied away from in the past and are a bit unsure of still. 
Tip #5 
Compare prices if you have the time. One store's reductions may take a product to the same price as it is normally in a different store. Also, take a moment to compare to the price of the item second hand or from an outlet, which is often much more sustainable than buying new. Delivery prices can impact the price of something and be a deciding factor in which store you purchase from, so don't forget to take that into account when impulse buying and desperately trying to check out a pair of the perfect vegan leather trousers. 
Enjoy the sales and happy (safe) shopping!
Where will you be shopping from this Black Friday? Let us know on Twitter @Fashion_North!