The company Goop, has launched a collection which offers the largest UK size ever to have been on sale within this country. Goop, created by actress and wellness enthusiast Gwyneth Paltrow has launched the new collection with the brand Universal Standard.  The sizes range from a UK 02- 44, size 44 is a new size which has been added to the UK fashion industry.
The lifestyle brand, which began in 2008, promotes health, food, mindfulness and travel. The company offers clothing, accessories and books to buy and with a store in Notting Hill, the UK are big fans of the company.
The new, small range has a minimalist style, and includes black blazers, trousers and a jumpsuit. However, the cheapest item is a pair of  wool cropped trousers, on sale at a staggering £186, a little out of our price range here at Fashion North.
Goop is a designer brand, therefore the cost is not everyday prices which the average student or worker can afford to buy. Fashion North has sourced cheaper alternatives to this sleek new range and although these styles do not go up to a UK size 44, they are brilliant dupes and sizes are available in a 24.
These black wide-legged trousers from Marks and Spencer are very similar and would pair with a white blouse perfectly, to get a smart work style. The button details on the side of the trousers, makes this item suitable for nightwear also. At the price of £49.50, you can wear them all day every day.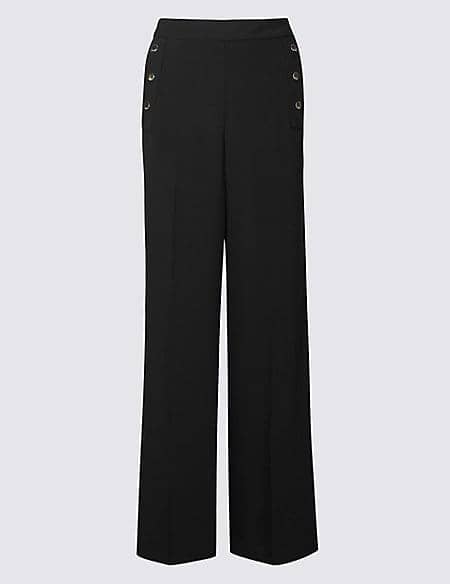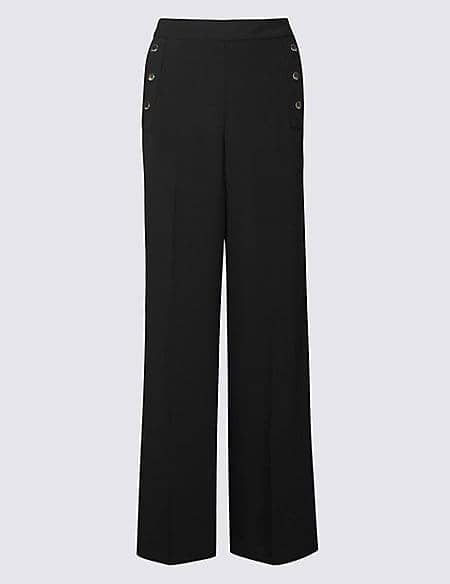 The next dupe to Goop's new range, is from H&M, which offers a similar replica of the wool tuxedo jacket at the much smaller price of £34.99 compared to Gwyneth's designer price of £277. Click on the pic below to buy.
H&M, Single-breasted jacket, £34.99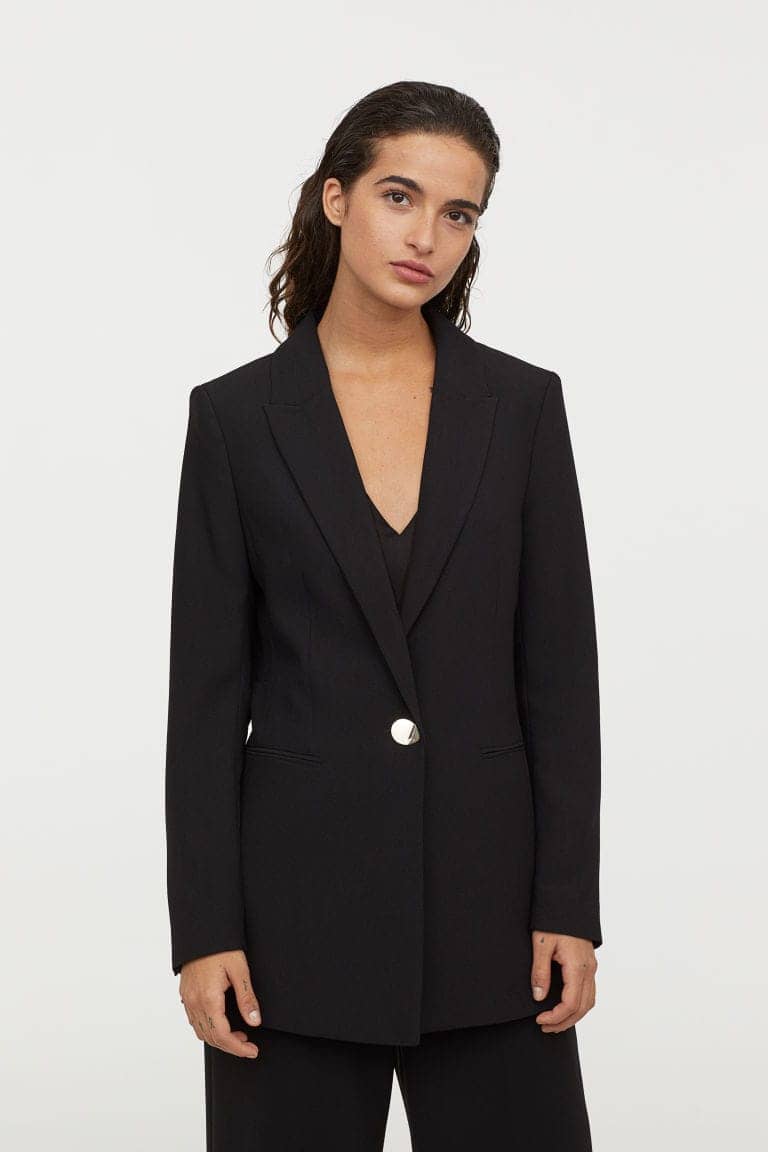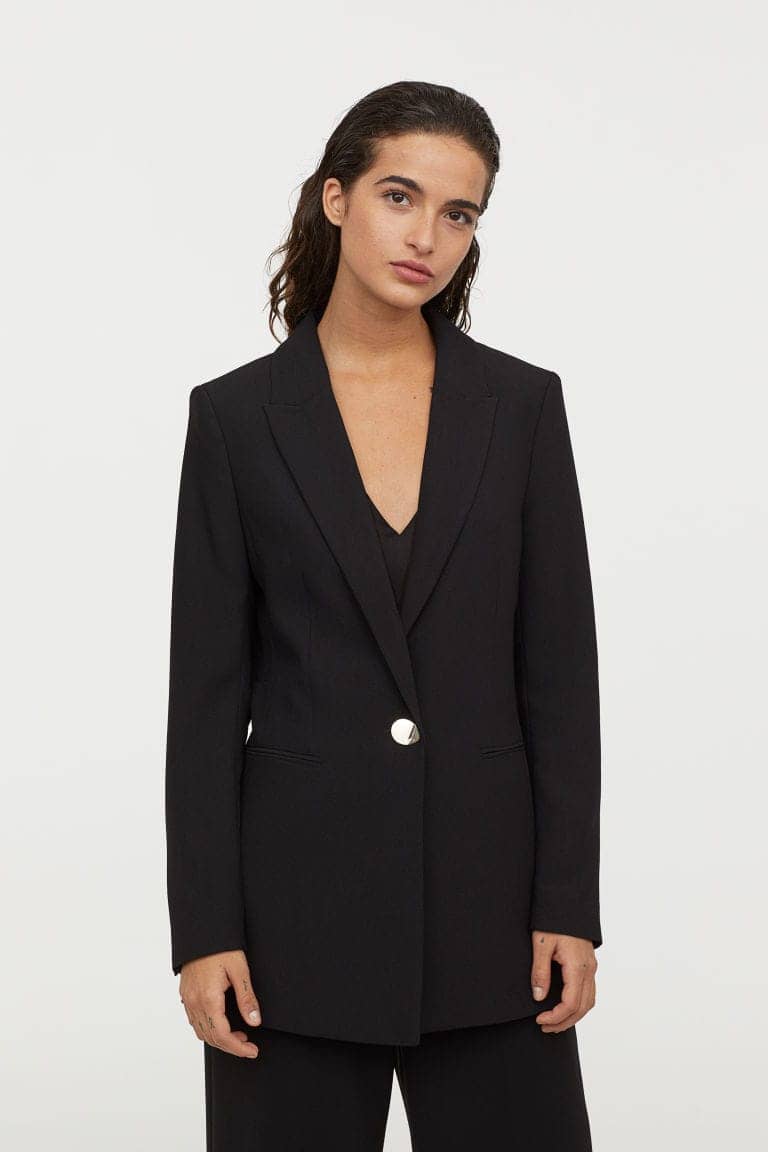 Fashion North found a black, sophisticated jumpsuit from ASOS, which mimics Goop's 'Brushed-Back Jumpsuit'. This piece by ASOS, has a feminine style to it, which is very similar to Goop's, as both include subtle button detailing.
At £38 the ASOS jumpsuit would be perfect for any occasion, dress it up or down with the right accessories and this little number can be worn anywhere.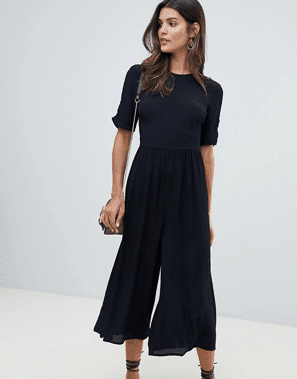 As all of these outfits are minimalistic, tweet us which accessorises you would wear with them to @Fashion_North