Questions Clothing is a streetwear brand established in February 2019 by Scottish founder Ryan Douglas. From then, their garments have been featured on ASOS. Ryan had always been around fashion growing up but didn't want to blend in, he didn't feel he had an outlet so, he created one!  
'That's exactly what Questions is to me, an outlet. I built it on the idea that we don't truly know ourselves all the way through.'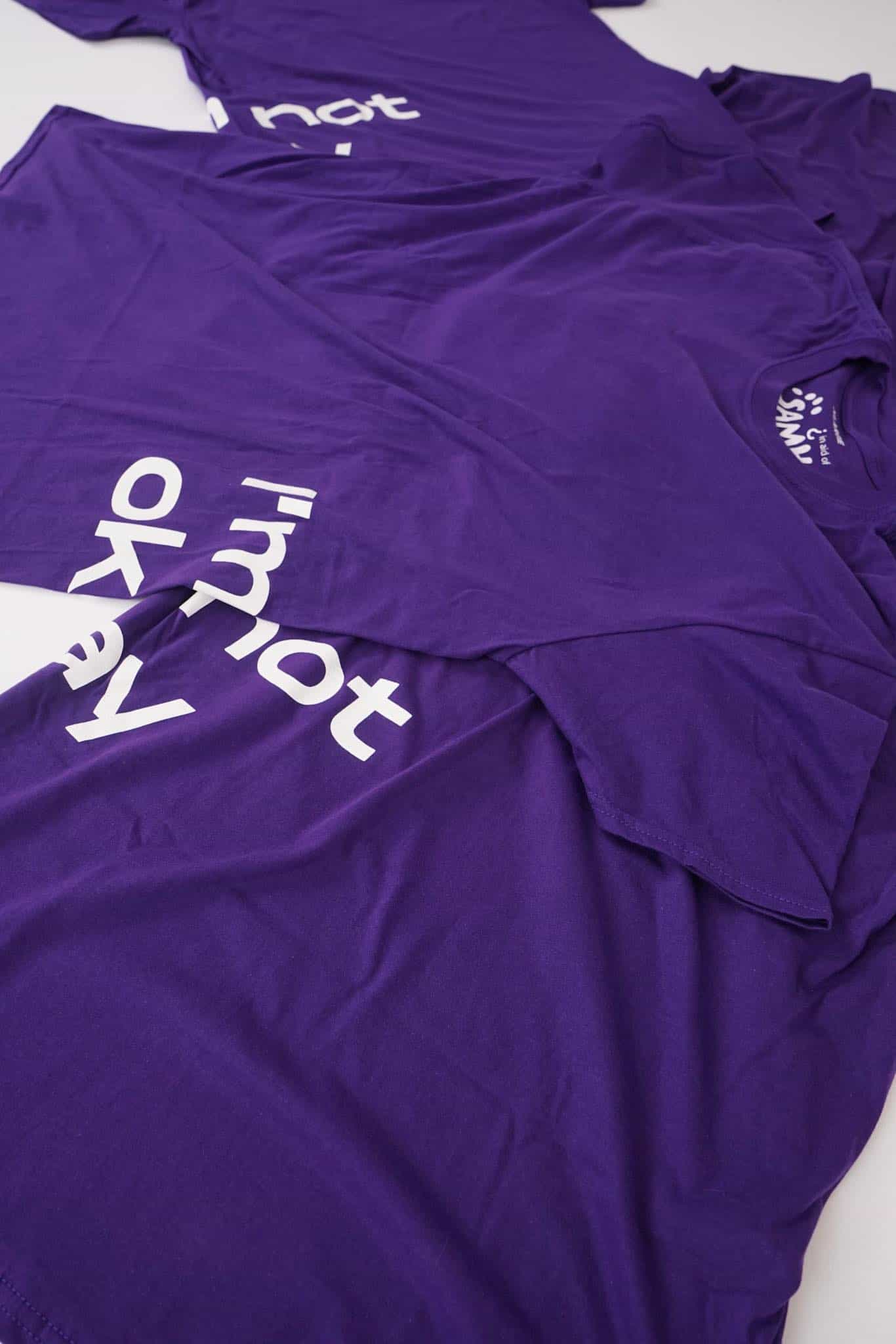 Although many small businesses have struggled through lockdown and the Covid-19 pandemic, it has been a positive outcome for Questions. Ryan stated: 'I have been able to work relentlessly on the brand both creatively & functionally.' It is clear how hard Douglas has had to work during lockdown, as the website is almost fully sold out.  
During lockdown, Questions released a t-shirt in aid of SAMH (Scottish Association for Mental Health) which can be found on ASOS or their online store. All proceeds from sales will go to SAMH. The t-shirts have been printed so that from the front they read 'I'm Ok', and once you look closer it reads 'I'm not okay'.
'The painful loneliness I have experienced really influenced that particular design.'  
Being featured on a huge site like ASOS is any small businesses' dream, and for Question's, it came true. Ryan described the experience as 'tough but amazing'. ASOS has a high demand and huge product turn over, 'But that's the fun part for me, creating new and relevant designs that revolve around real world issues and issues inside the mind.'  
'ASOS has really helped me gain credibility as a brand and I have learned a lot being on the platform.' In future, Ryan hopes to branch out and expand his brand with stores in Glasgow, London, Manchester, New York and Los Angeles, and to even be stocked in Selfridges.  
Questions will soon be releasing merch which they collaborated on with upcoming US Rapper Yola Ktwo, a huge achievement as this was the first rapper Ryan hoped to work with. Ryan assures more collaborations with other brands will be happening in future, so keep an eye on their Instagram for more information. Questions will be doing a pop-up shop at the OverHype store in Aberdeen later in the month and will have an exciting collaboration t-shirt to be released.

'Questions are what encourage solutions, answers & truths. But on the flip side Questions can also provoke anger, doubt, lies & reflection it all depends on what's being asked!'  
What do you think of the brand? Let us know on Twitter @Fashion_North!