In The Style's new collections are always collaborations with a celebrity or influencer/blogger.
Recently they've teamed up with Instagram fashion icon and influencer Lorna Luxe who has over 783k Instagram followers and one of the dreamiest wardrobes you could ever imagine. Here at Fashion North, we thought we would showcase our top picks from her new collection because let's be honest there are some iconic pieces you need in your wardrobe.
The first outfit is definitely a must-have in every girl's wardrobe. It's a satin rose gold slip dress which is perfect for a night out with the girls or just if you feel like treating yourself to 'Something Special.' The cowl neckline and ruched sides add more definition and sophistication to the dress making it that little bit sexier. Pair it with some strappy heels and a sparkly clutch and you are ready for all the eyes to look your way.
The 'Something Special' satin rose gold slip dress retails for £29.99.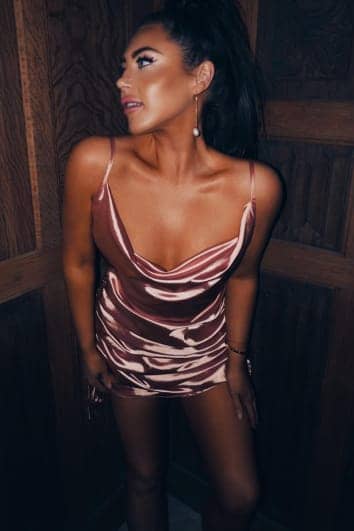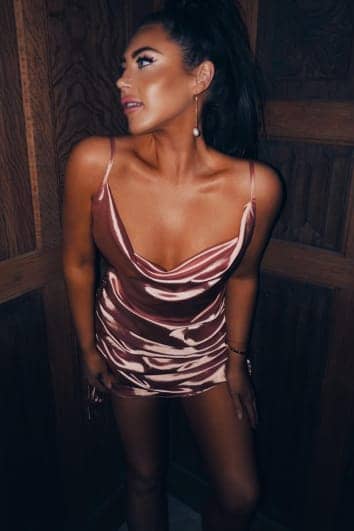 Photo credit: In The Style
Here at Fashion North, we love a classic knitwear outfit because not only do they keep you warm but they look super stylish. This high-waisted body con style midi skirt is perfect for any occasion you may have planned and it comes in two shades; cream and stone. Paired with the ribbed belted cream cardigan and a pair of trainers you could create a more casual day time look. However, you could also transition this to an evening look with a pair of clear perplex heels instead. It's a win-win if you ask us.
The Midi ribbed 'No Regrets' skirt retails at £24.99.
The ribbed 'No Regrets' belted cream cardigan retails at £29.99. Currently sold out.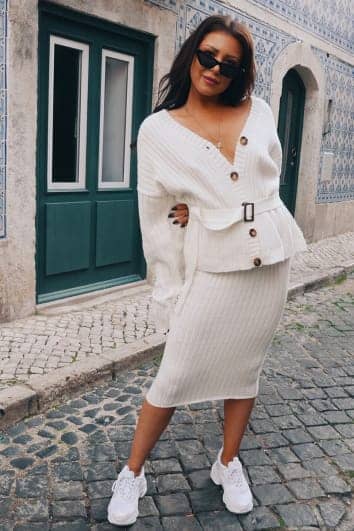 Photo credit: In The Style
It wouldn't have been a Lorna Luxe collection without including some statement blouses such as her 'dream sleeves' button detail blue blouse, completed with balloon sleeves and a tie detail around the collar. This provides that effortless chic day time look which Lorna always tries to capture over in her photos on Instagram. Her collection was originally inspired by the city of Lisbon because of the interior and art of the city such as the temperature and prints. This was reflected in the collection especially this baby blue blouse. Paired with a pair of blue Mom jeans or cigarette trousers and some heels, you have created the 'Luxe' look.
This 'Dream Sleeves' button detail blue blouse retails at £27.99.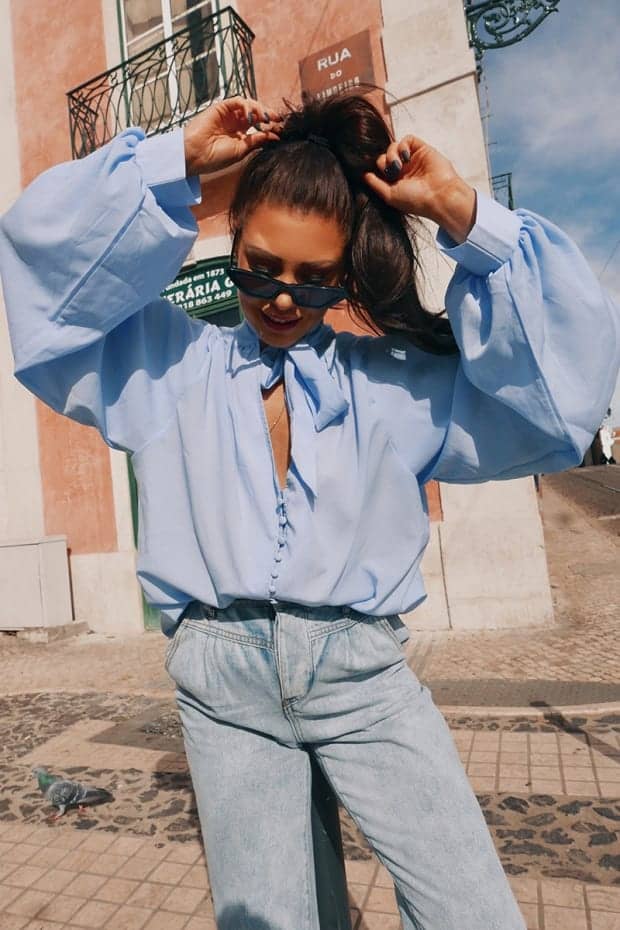 Photo credit: In The Style
While browsing the collection, this piece caught the eyes of many, as it's nearly sold out. This is the 'Sorry I missed your call' check brown mini skirt. If this doesn't yell classy then I don't know what does. The use of check print is always a perfect way to transition from each season and the twist front detail adds a 'twist' to the style of the skirt. Pair it with a roll neck bodysuit from Lorna's collection and a pair of heeled boots and your look is complete.
The 'Sorry I Missed Your Call' check brown mini skirt retails at £29.99.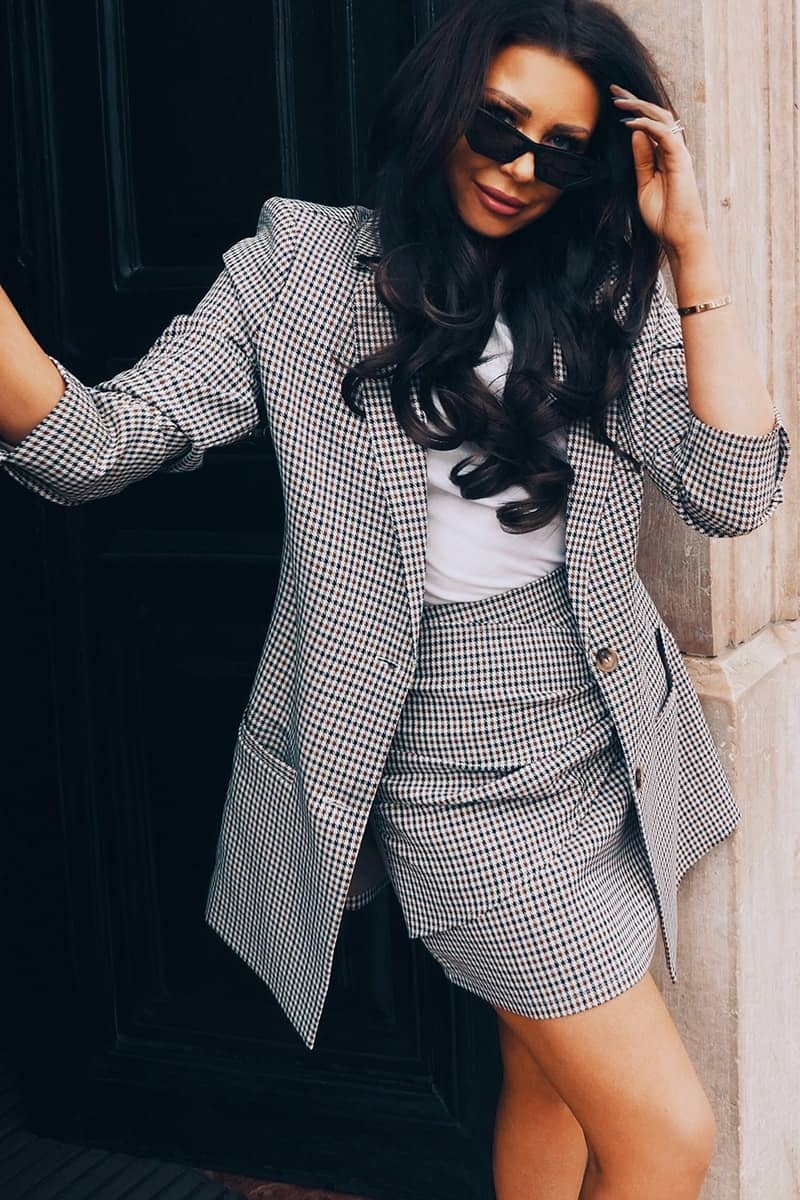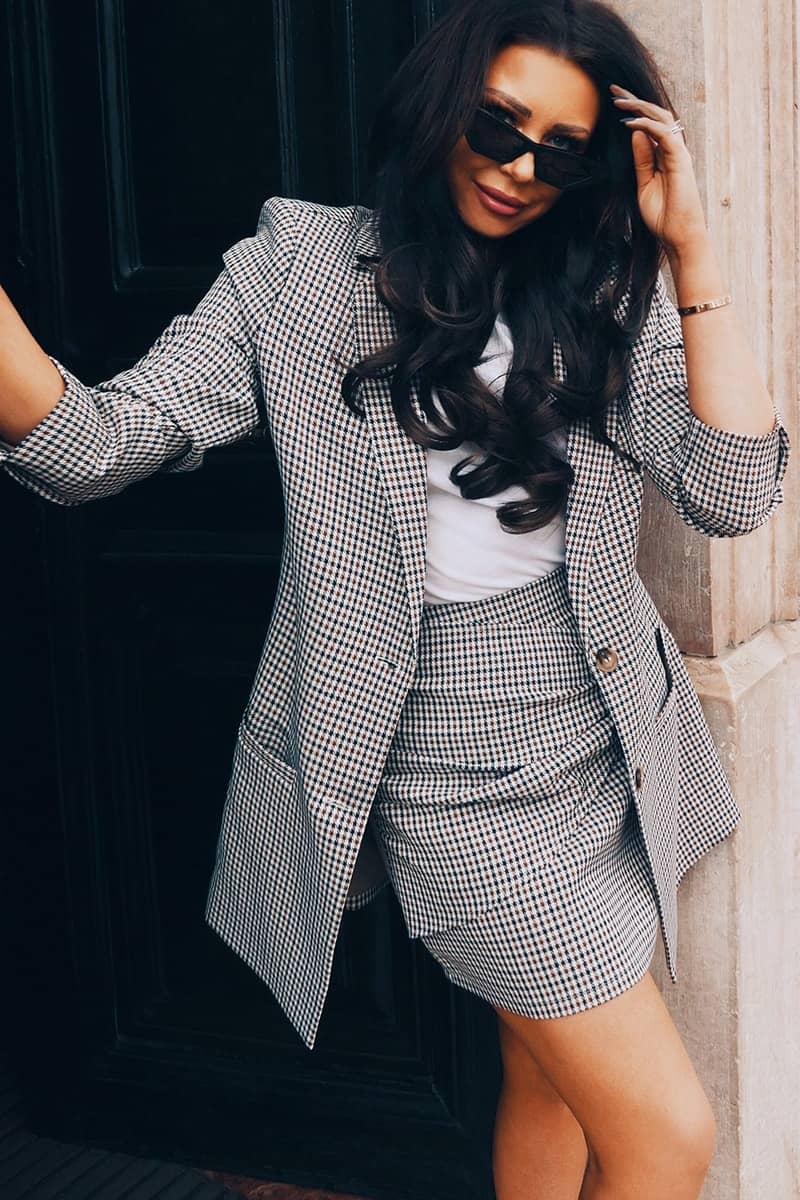 Photo credit: In The Style
Lorna Luxe has captured her style perfectly in designing this collection by creating affordable and stylish clothes for young girls. We all know our baskets will be full after this.
To shop the collection head over to In The Style X Lorna Luxe and make sure to tweet us pics of your favourite pieces @Fashion_North.