When you hear about 'white suits', it's likely that your mind will picture a very young John Travolta dancing in the 1970's film Saturday Night Fever in a pearly white number. Surprisingly, the trend is making its way back onto red carpets and television screens with a number of female stars stepping out in a classy re-vamped version of the style.
American actress Jamie Lee Curtis appeared on the filming of The Graham Norton Show, aired Friday 5th October, wearing a version of the look which looked sleek and elegant. The 59-year-old was on the show to promote the new film Halloween, released in the UK on Friday 19th October, just in time for 31st October.
Swiss actress Marthe Keller also donned a white suit at the premiere of the new American web television series The Romanoffs. The 73-year-old will be starring in the contemporary anthology series which will be released on Amazon Prime Friday 12th October.
Getting a similar look for less can be easy, with white suits now being available in a number of high street stores.
Get a full suit from ASOS for £90, with the blazer priced at £55 and the trousers at £35.
Boohoo also do a great dupe of the style, with the trousers costing £22 and the blazer costing £28.
If you're feeling brave enough to wear an all-white outfit, pair these with a white blouse such as this one from Pretty Little Thing for £22.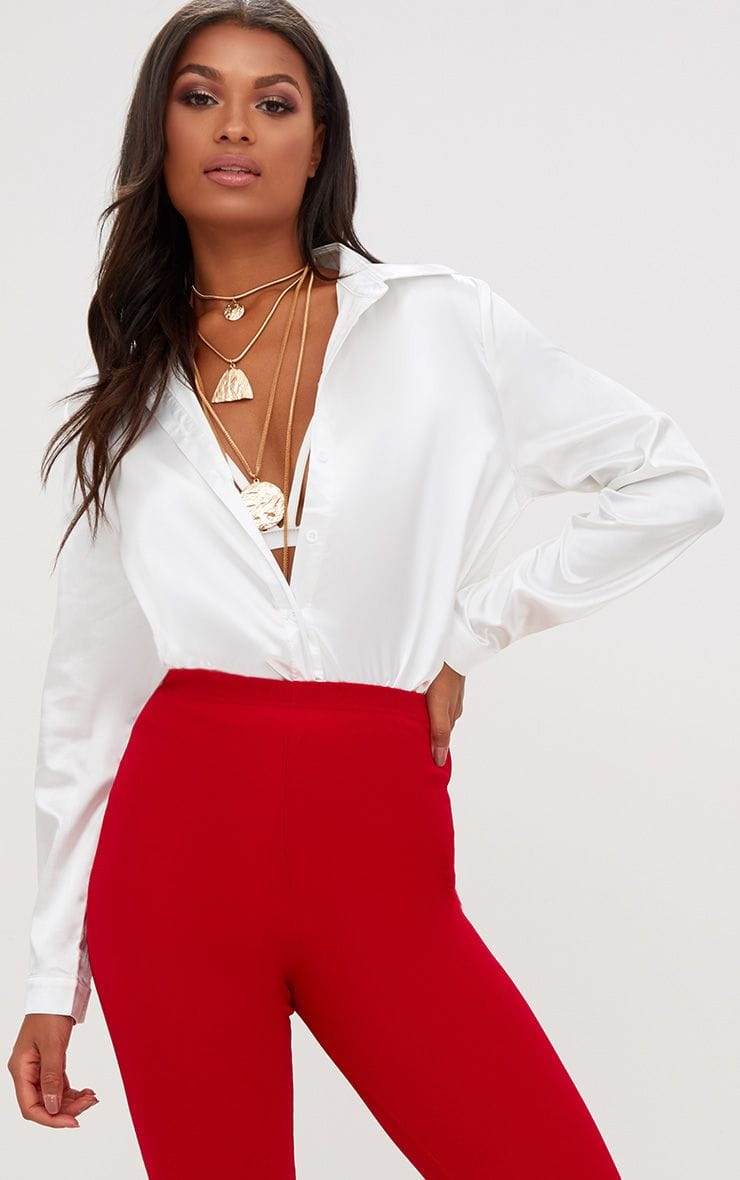 If the pressure of keeping your whites white amongst the fake tan and makeup is too much pressure, try pairing it with this black blouse from Pretty Little Thing for a classy monochrome look for £22.