Unless you've been living under a rock, this summer was all about watermelons. Even top fashion magazine Harpers Bazaar described it as summer's most fashionable fruit. Dolce & Gabbana, Prada and Topshop are just some of the brands who worked summer's hottest trend.
Which is why pictures of singer and rapper, Kesha, 30, who performed at Ryman in Nashville, Tennessee on Wednesday for her Rainbow Tour, reminded us of something.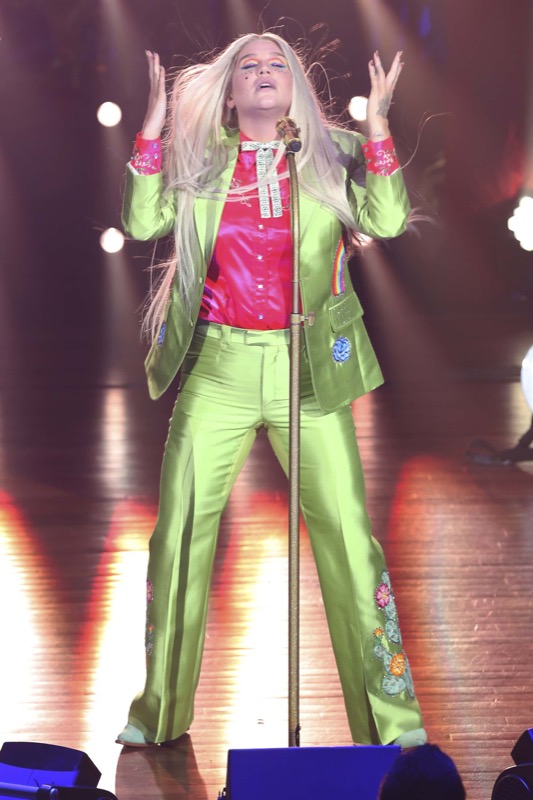 We at Fashion North know the world loves watermelons but we didn't realise that meant we had to dress, head to toe in our favourite fruit.
Like every other popular trend, it has had its day (and don't even get us started on unicorns). We're so over it! Are you listening, Kesha?