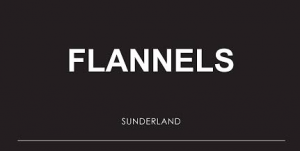 This month will see one of the UK's leading luxury retailers open a store in Sunderland.
For over 40 year Flannels has had a reputation as the go-to destination for designer goods, with stores including Leeds, Manchester and Liverpool, but this is the first one to open in the North East.
Jenna Triscott, Premium Lifestyle Marketing Manager, said: "Flannels Sunderland really will be a one-stop shop for everyone's fashion needs.
"We will have two fabulous floors of fashion, offering a range of some of our most iconic and acclaimed designers alongside an array of lifestyle brands and popular casual wear labels."
The 16,000 square foot store will have a clean, contemporary design, with minimal interiors, allowing labels to reflect their individual identities – something that is greatly important to the Flannels brand.
You will be able to find designer names (such as Jimmy Choo, Kenzo, Moschino and Hugo Boss) to suit all your style needs from wardrobe staples to denim and accessories.
The store opening is great news for Sunderland as it brings brands to the city that would be otherwise inaccessible without a trip to Newcastle or further afield.
Here at Fashion North we're very excited to be able to shop there and like Jenna Triscott said: "With Autumn/Winter 2016 just around the corner, Flannels will definitely be the place to claim your must have style this season."
Visit the Flannels website for more information.