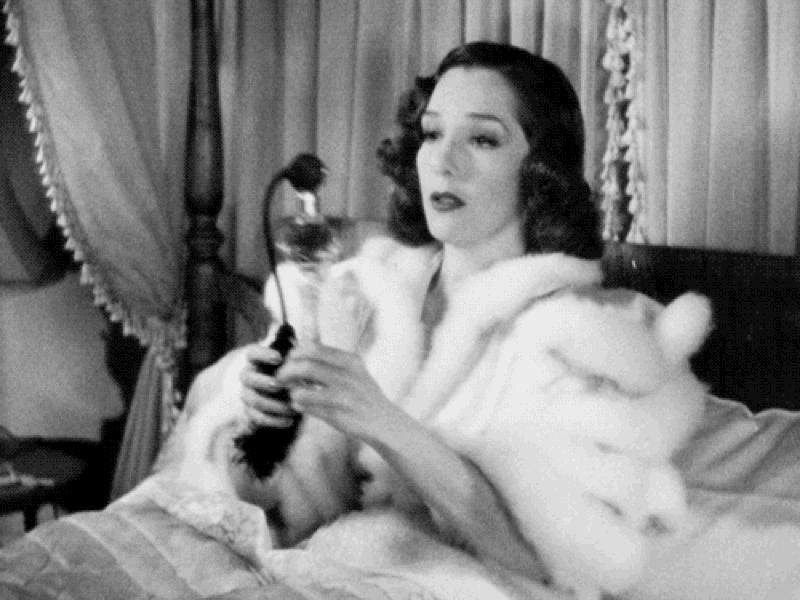 The Fragrance Foundation's National Fragrance Day (March 21) is set to promote the importance of scent. Whether it's fresh flowers, hot coffee or your favourite perfume, today is the day to celebrate it.
We don't actually realise how much a scent can influence us. A scent can trigger positive thoughts and remind you of something so lovely. It can bring back memories of a loved one or a wonderful day you once had. If you wear a certain perfume all the time it soon reminds a person of you, that's just how much effect scents can have on us!
To some people, perfume is so important. Who else has snook into Debenhams perfume section in the middle of the day to have a re-spray of their favourite scent? (We know you're all guilty, really.)
We hope you celebrate National Fragrance Day well, why not treat yourself to a bottle of gorgeous perfume? You know you want to!
Hear some of our editor and contributors #ScentMemories below:

"Police – To Be King. I love it mostly because of the bottle, it's a black skull (I have an obsession with Skulls, which is borderline unhealthy). But the smells kinda soft and musky." – Mike Cross, Editor. 
"I have two, CKOne by Calvin Klein which is perfect for spring/summer as it's a light refreshing scent and Bleu de Chanel which is more of a nighttime scent which slowly changes as you wear it and that just has great memories behind it really. Coco Chanel Mademoiselle is a great scent too and I don't really like sweet smells but my mum uses it and it's just one of those familiar/safe smells." – Elliot Hobbs, Contributor.
"Jo Malone's Wood Sage and Sea Salt. It's so fresh and airy yet the wood note gives it this depth that I absolutely adore. There's a new Marc Jacobs fragrance called Rain which is coming out soon but I've got my hands on it early and that is AMAZING too." – Megan Fife, Beauty Editor.
"The Key – Collector's edition by Justin Bieber. I love the design because you get a key with it to personalise on your bag or as a keychain. What I appreciate about the scent is that it's sweet floral smell that isn't too over powered by the warm Amber and musk tone to it so you can wear it for any occasion." – Plamedie Poto, Contributor.
"J'adore Dior – I feel like it's such a strong, sophisticated scent that I associate with glamour, so a quick spritz of this in the morning gears me up for the day ahead. Also the fact that's it's absolutely beautifully packaged helps." – Roseanne Bradley, Deputy Editor.
"For everyday use I love Kate by Kate Moss and Rebel by Rihanna as they're two I've worn for years and generally last on my skin all day with a nice fruity smell. My all time favourite is my limited edition The One by D&G I badgered my boyfriend for the limited edition one as the the red bottle is just breathtaking with the simple gold text and coin. It's such a sophisticated smell compared to others I have and it genuinely just reminds me of my boyfriend!" – Lucie Simon, Contributor.
"Jo Malone's wood sage and sea salt and also Flowerbomb by Viktor and Rolf! Two of the only perfumes I have known to actually last all day without reapplying! Also love them because I think they've both got such distinctive smells" – Hannah Mayer, Contributor
Have you got any #ScentMemories you'd like to share with us?
Tweet us and let us know at @Fashion_North!