We're going on a teddy bear coat hunt and we don't know where to find them? Newcastle, that's where.
The teddy bear coat is an essential in every girl's wardrobe and still has been since late last year, it keeps you warm in the winter and is the perfect garment to transition into spring when it is still that little bit cold outside, especially here in the North East. 
The teddy bear jacket is a piece you won't see in vibrant shades, it is all about a neutral colour palette and embracing the light and darker shades to create a simple but effective look for your every day. 
This year it seems retailers at every price point have caught on, and the number of teddy coats to choose from on the high street could provide you with one for every day of the week. You may have noticed that when strolling through your local town that there are so many styles to choose from such as an oversized look, a cropped bomber version, or a long teddy coat in a colour that you will fall in love with.
Here at Fashion North, we took to the streets of Newcastle Upon Tyne to find five ladies who were happy to share their outfits and how they chose to style their own teddy coat.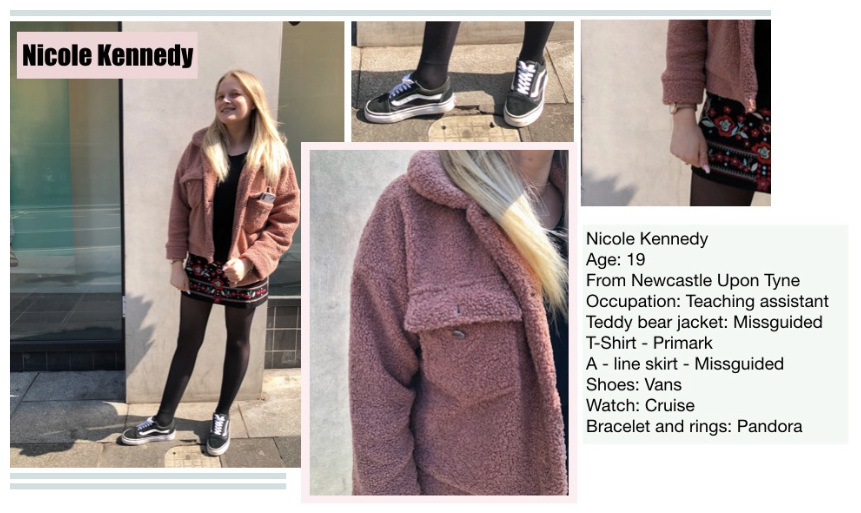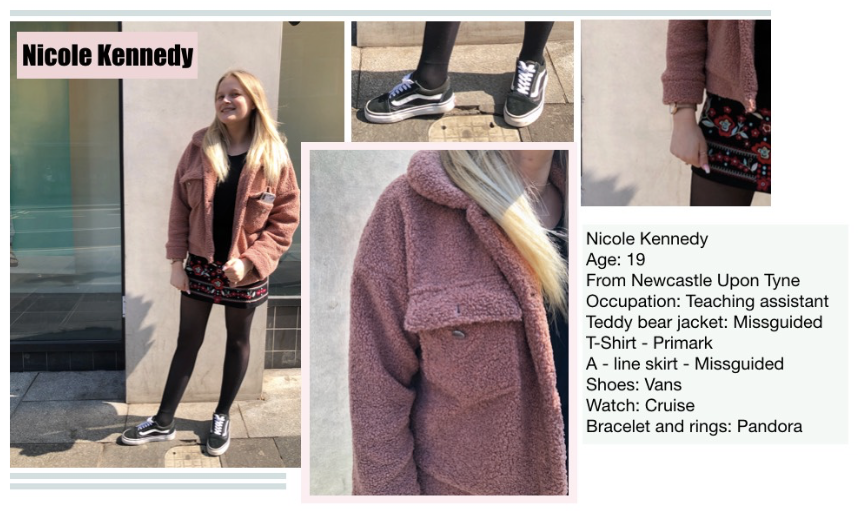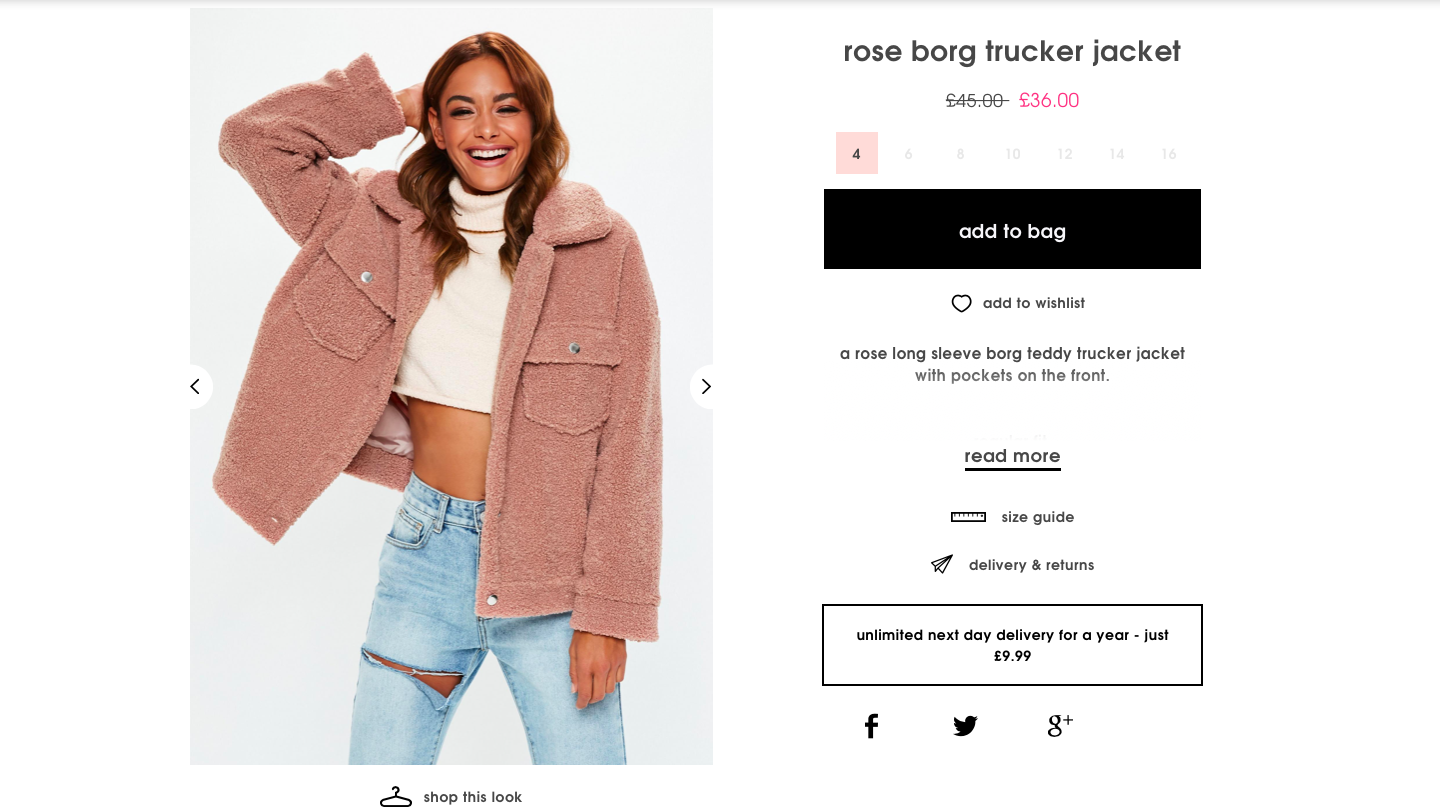 Photo credit: Missguided.co.uk
Nicole told us that: "Over time my style has changed I like to go from casual to dressed up but my teddy bear coat is a jacket I reach for a lot". Nicole's rose pink jacket is perfect for the springtime creating a statement against her all-black outfit. Many celebrities have even been wearing them since late last year such as Rochelle Humes. But unfortunately, this borg jacket has very limited sizes left on Missguided for £36.00.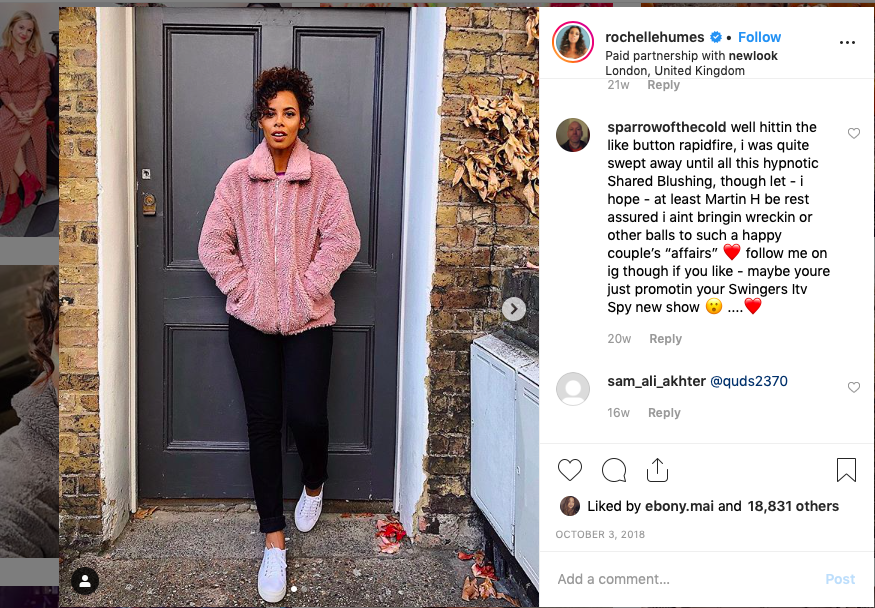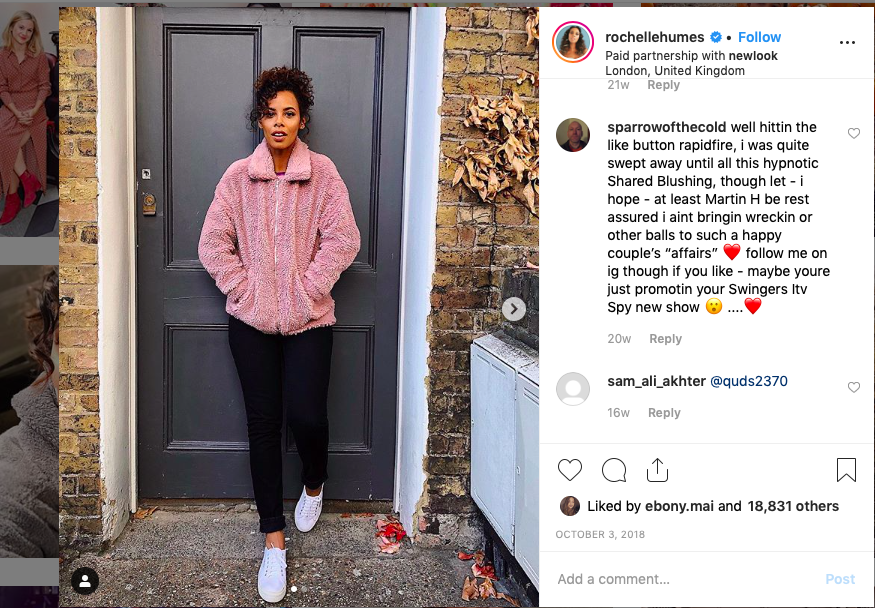 Photo credit: Instagram @rochellehumes
Not only is it the cosiest jacket that feels like you are wearing fluffy pyjamas outside but it comes in a range of different styles. Vivika embraced her long borg jacket which creates a long silhouette and it also ensures your legs will stay warm. That's a bonus if you ask us. 
She describes her style as "creative and vintage" and that her favourite accessory is her brown leather shoulder bag from a brand called Three People in New York.
"I picked this bag up when I went to visit my niece because she studies there so it holds great memories." Interested in the coat? Missguided has your back, with a similar style in three different colours for £58.50.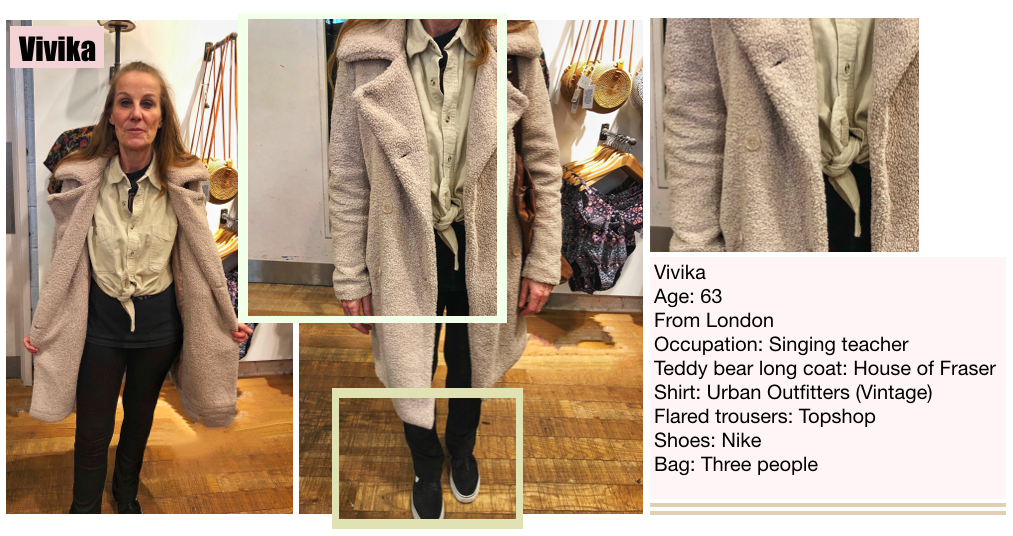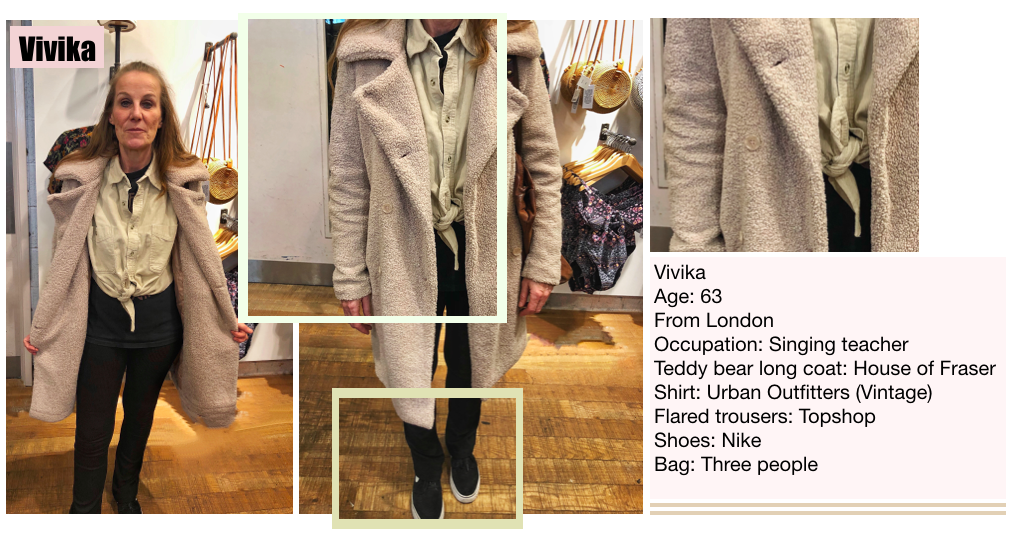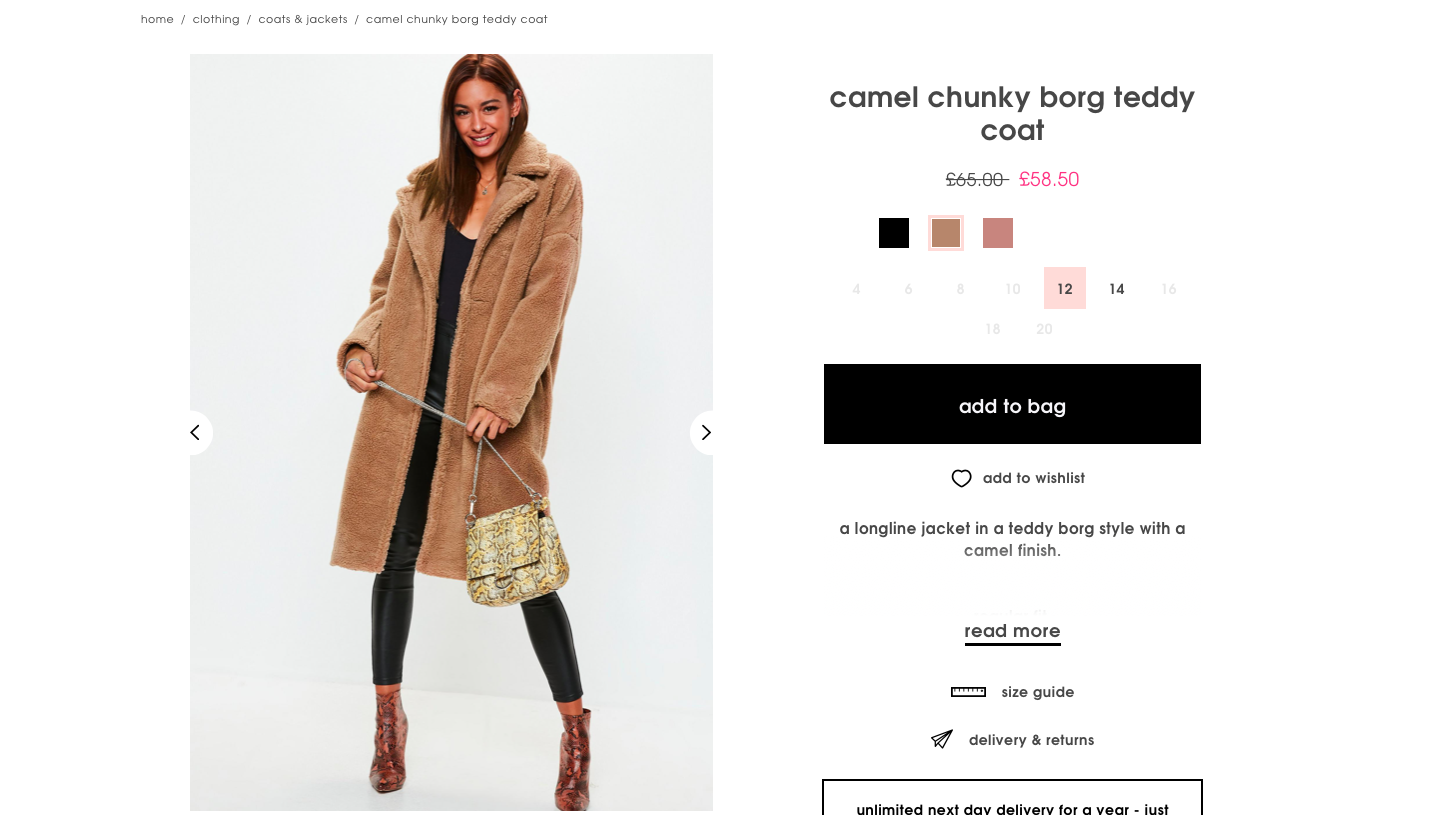 Photo credit: Missguided.co.uk
Teddy coats are the best at keeping you warm which is an essential here in the North East but on the days where it isn't T-shirt weather yet, every girl needs a light jacket to throw on when they're heading out the door. Rebecca's 70s cropped fur jacket, pulls her whole look together. She describes her personal style as "girly but casual." This style is very different from your standard teddy coat and we are all here for it. If you would like Rebecca's jacket head to I Saw It First and it's only £17.50.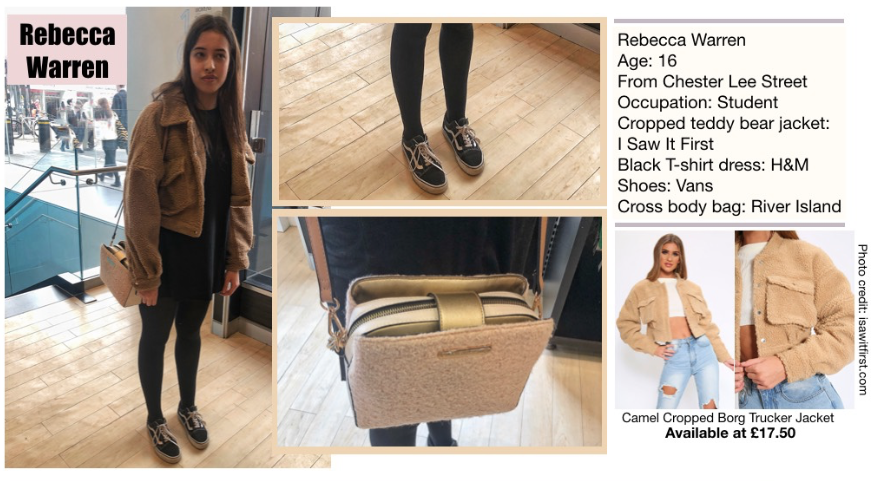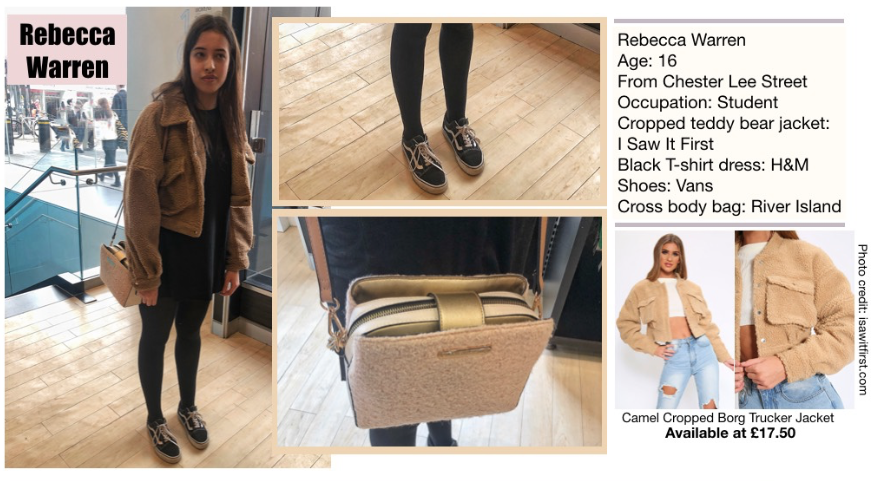 Us ladies all like a variety which is why borg jackets are available in so many colours. This crimson red teddy complements Ellen's attire perfectly adding warmth to her overall look. She believes her style is "very casual like your perfect everyday outfit" and told us here at Fashion North that: "I love to be able to just throw on the comfy clothes like skinny jeans and a slouchy knit jumper." Don't we all, am I right? 
Ellen's exact coat is not available in Topshop anymore, however, Asos has a very similar style for only £48.50.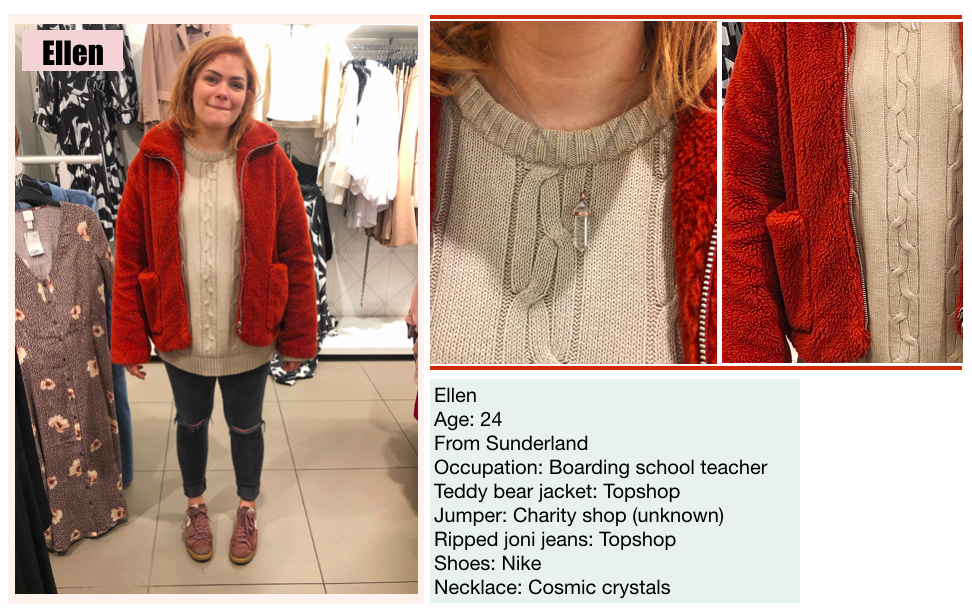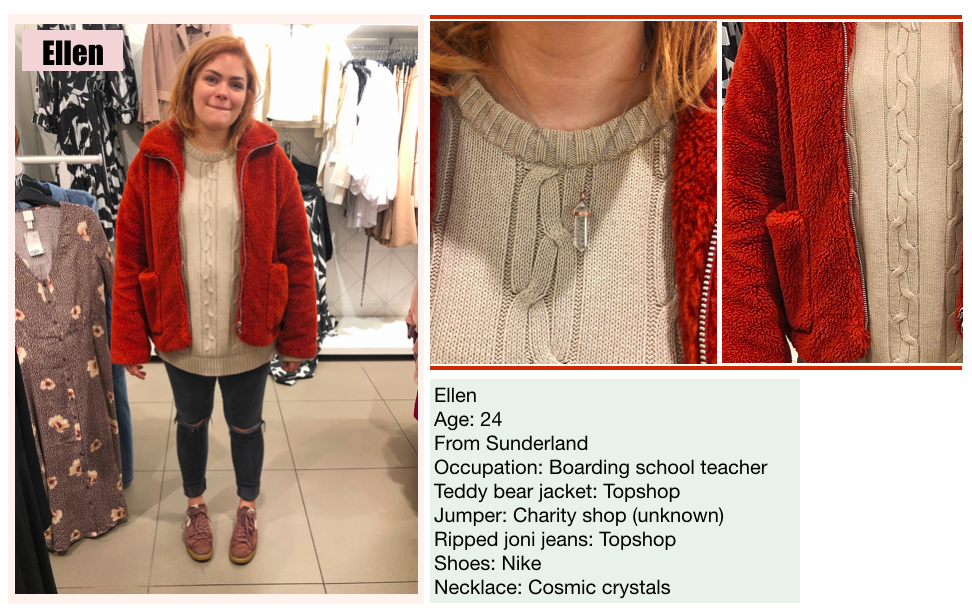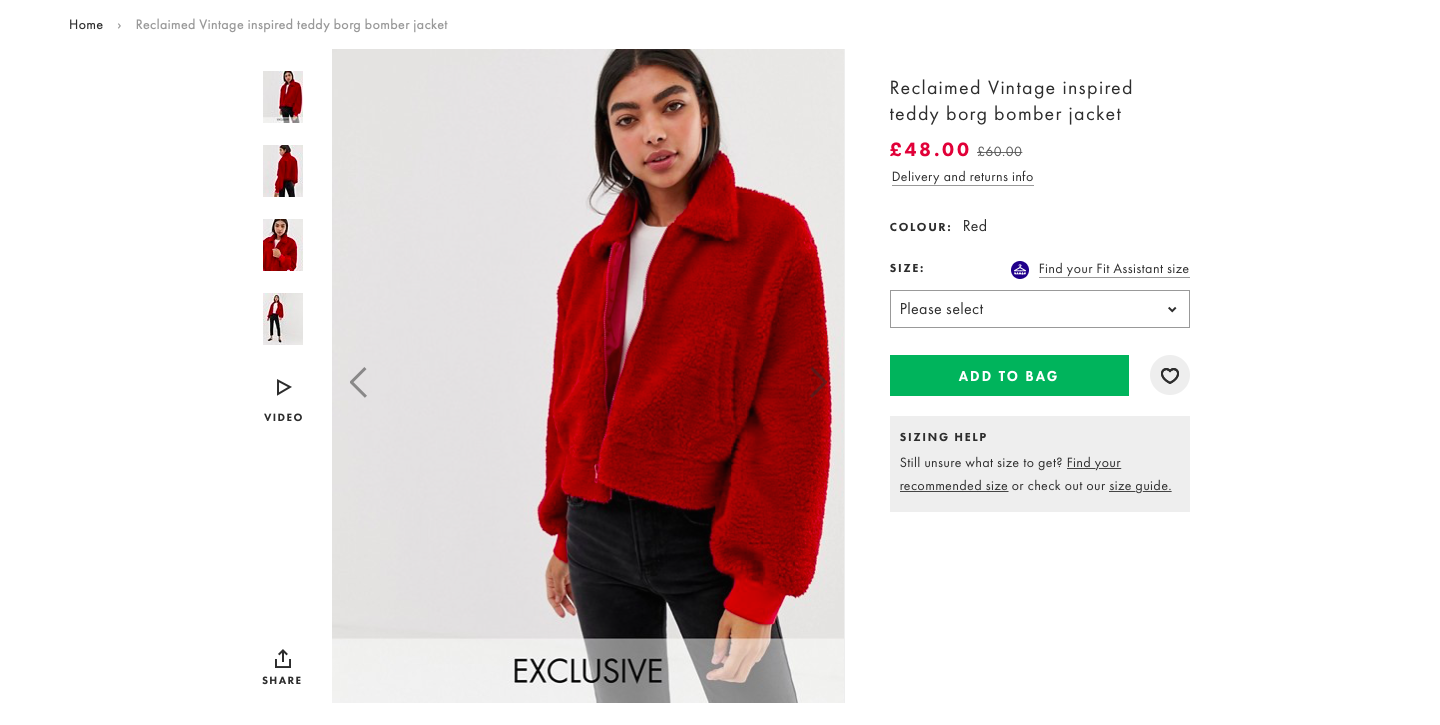 Photo credit: Asos.com
Emma paired her fluffy jacket with some checkered paper bag skinny trousers and black ankle boots which she wore on her way to work. This jacket is perfect for throwing on over your workwear and even dresses the look up in case you're heading out straight after your shift. It is available at New Look for £29.99.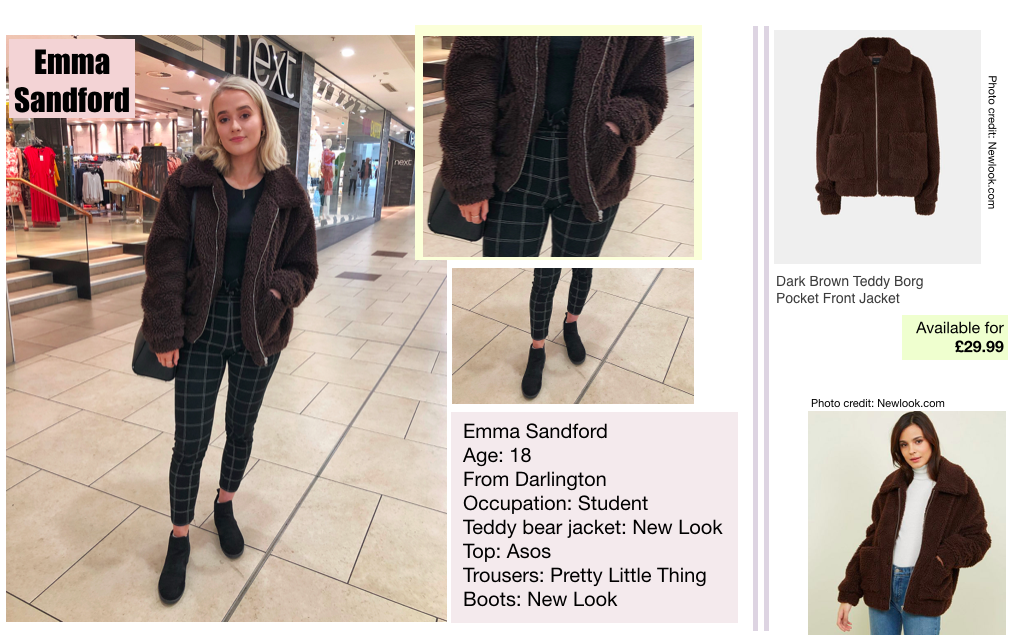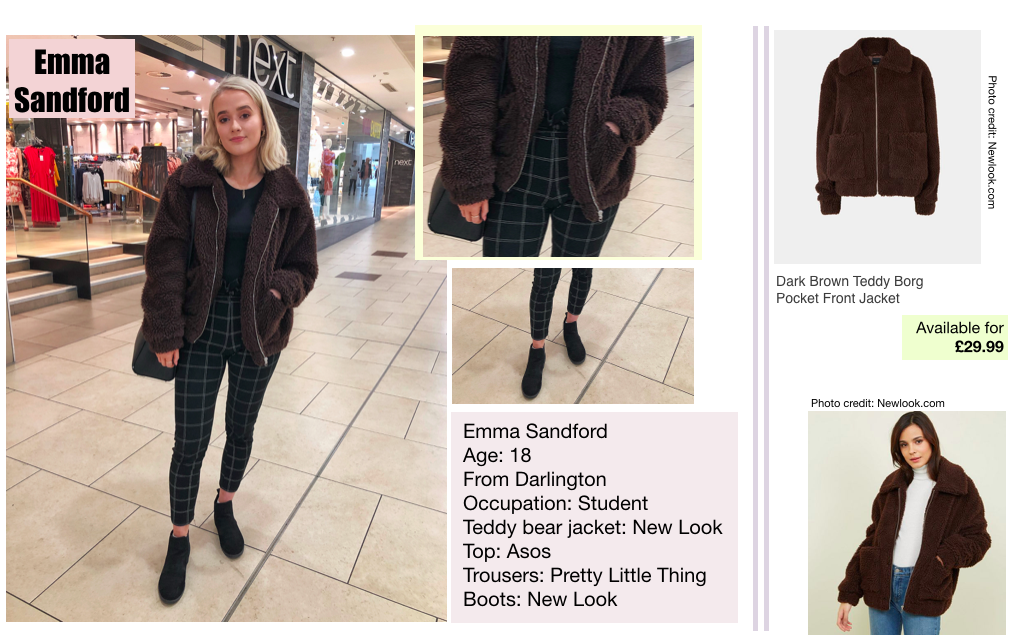 Do you own a teddy jacket and if so what outfit do you pair it with. Tweet us @Fashion_North and let us know your thoughts.