After a week of catch-up ceremonies and seeing the class of 2020 and 2021 in their caps and gowns, it was time to see the class of 2022 take the stage. The University of Sunderland held the graduation ceremony for the students from the Faculty of Arts and Creative Industries at the Stadium of Light on 12 July 2022.
The iconic landmark in Sunderland was filled with our stylish grads alongside their friends, family and academic staff.
Each grad walked across the stage with pride to be greeted by the University of Sunderland Chancellor, Emeli Sandé MBE, who awarded each individual with their degree classification after working hard over the last three years, even during a global pandemic. We cannot only award them for their degree but their stylish outfits too.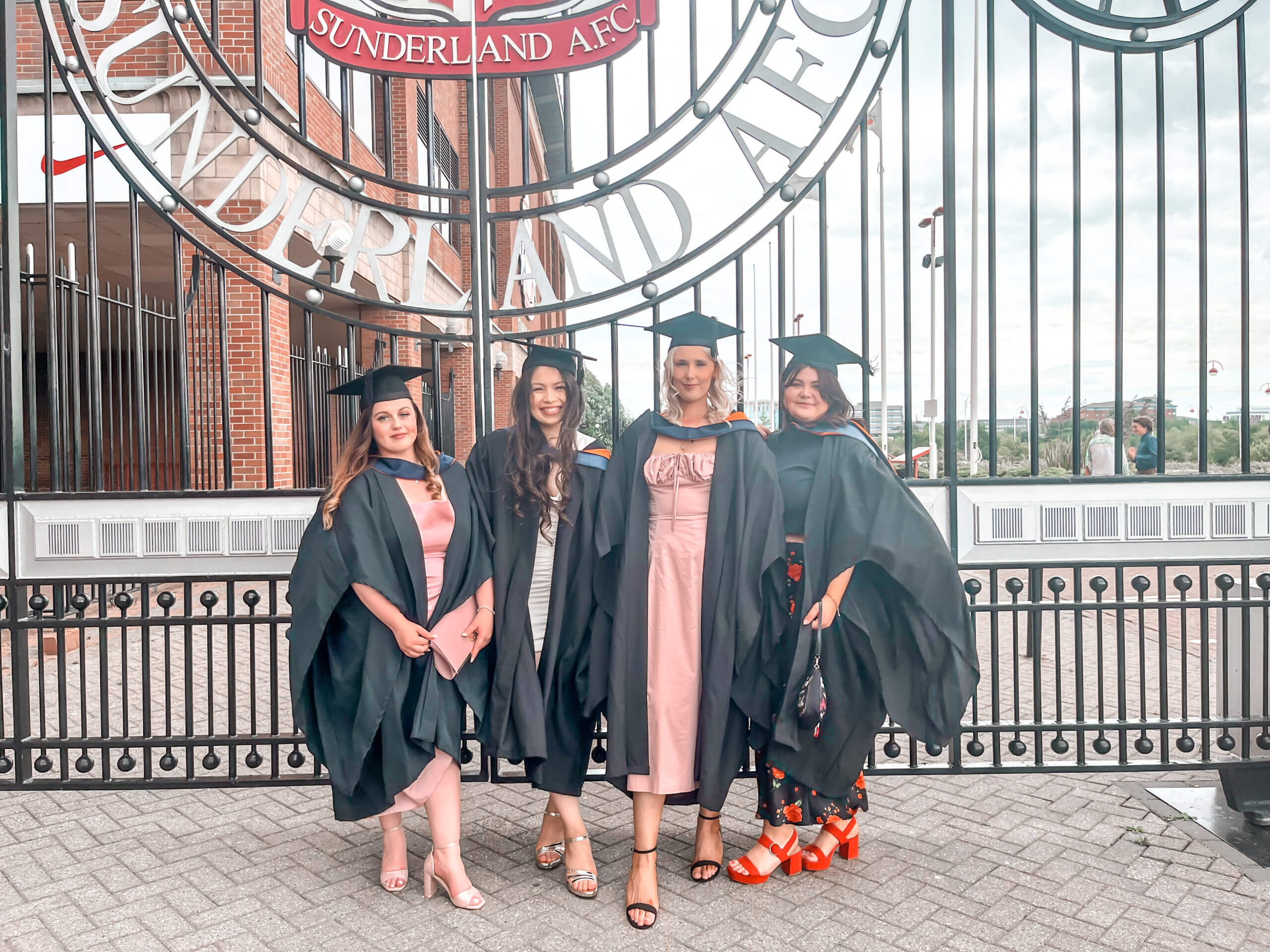 From left to right: Holly Allton, Sorina Mihalia, Lucy Britnell and Meg West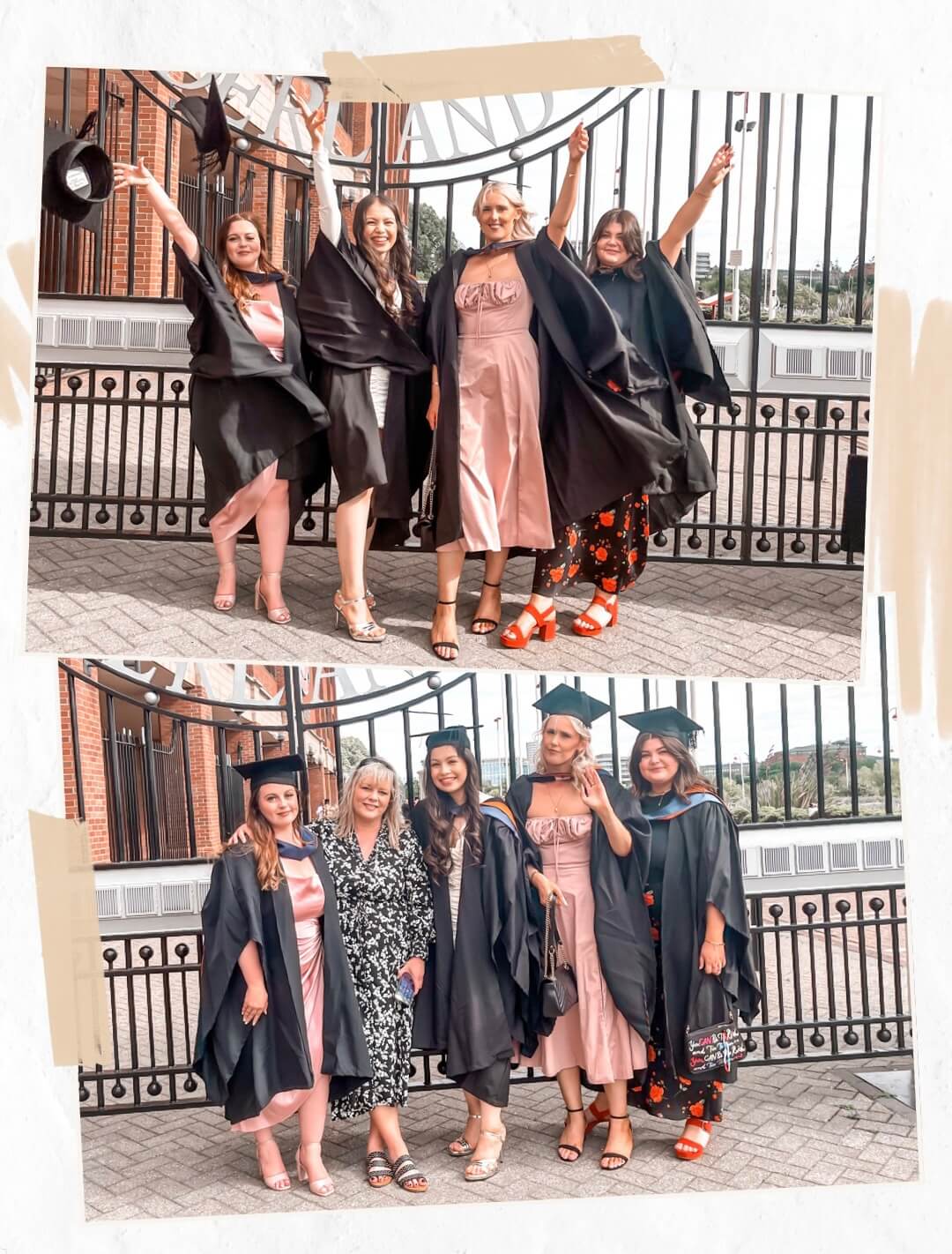 From left to right: Holly Allton, Carole Watson, Sorina Mihalia, Lucy Britnell and Meg West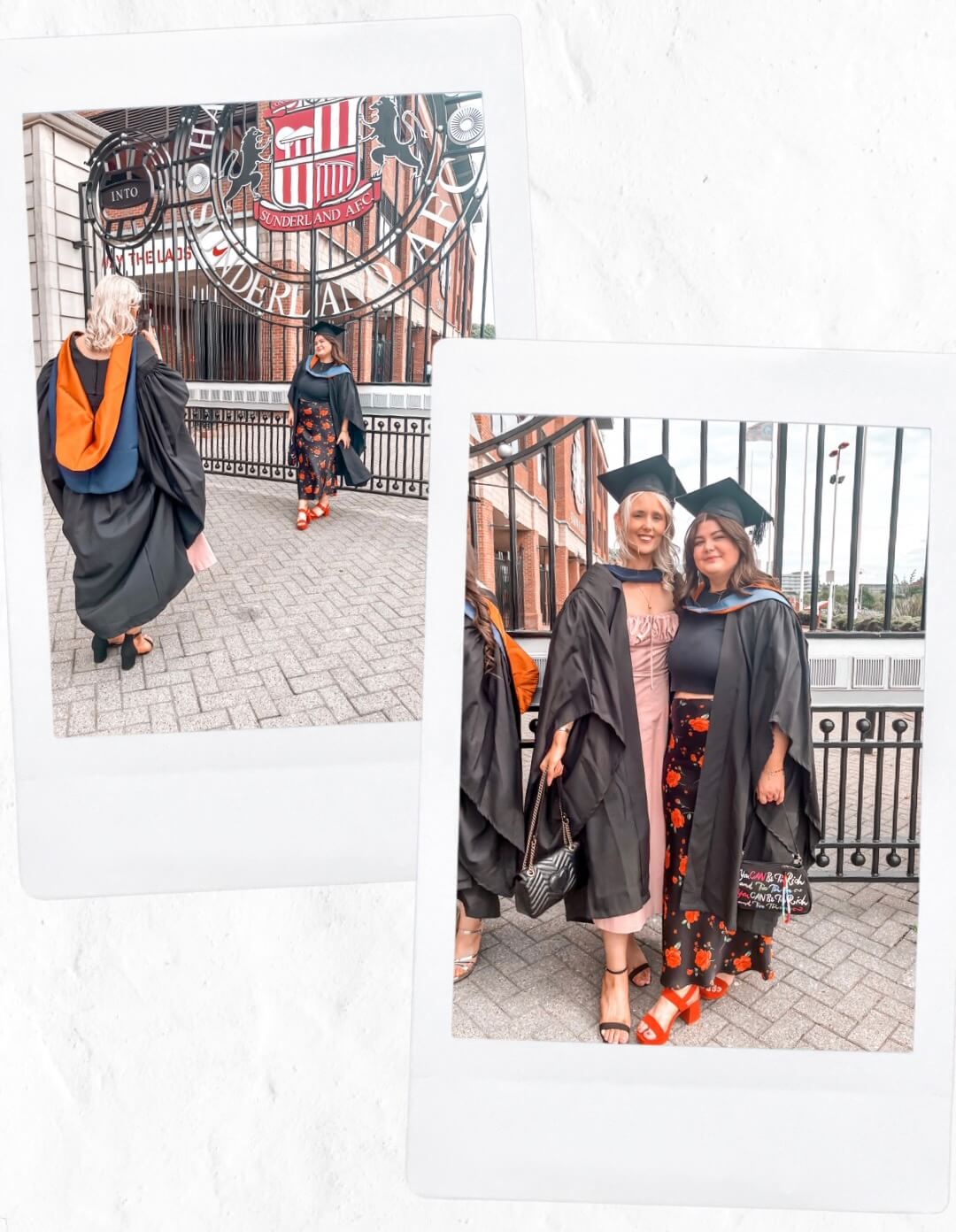 Fashion North got an exclusive look at our stylish set of graduates on what they wore to their big day.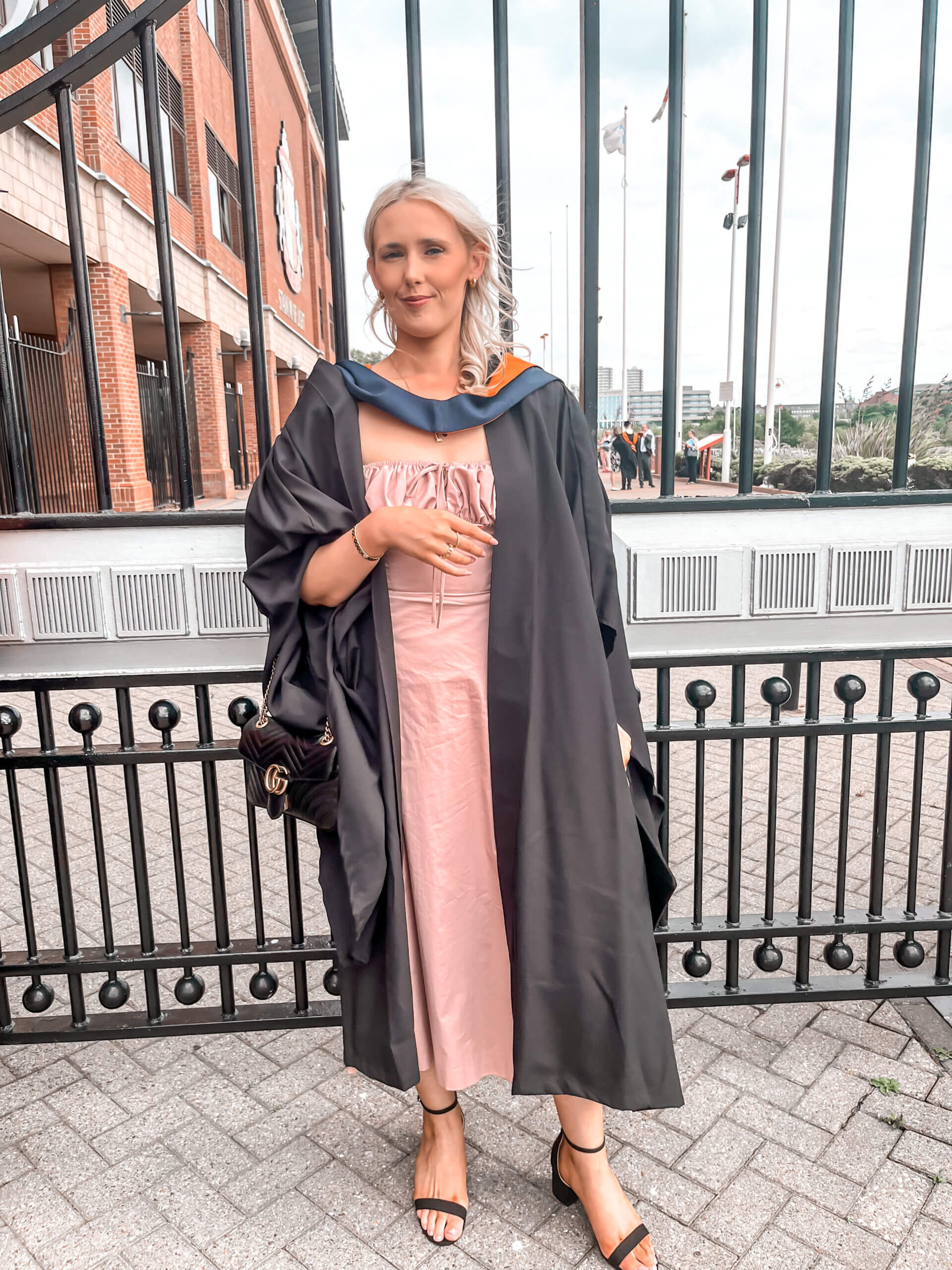 Lucy Britnell | Previous Fashion North Editor
Dress: House of CB
Shoes: Nasty Gal
Bag: Gucci
Jewellery: Louis Vuitton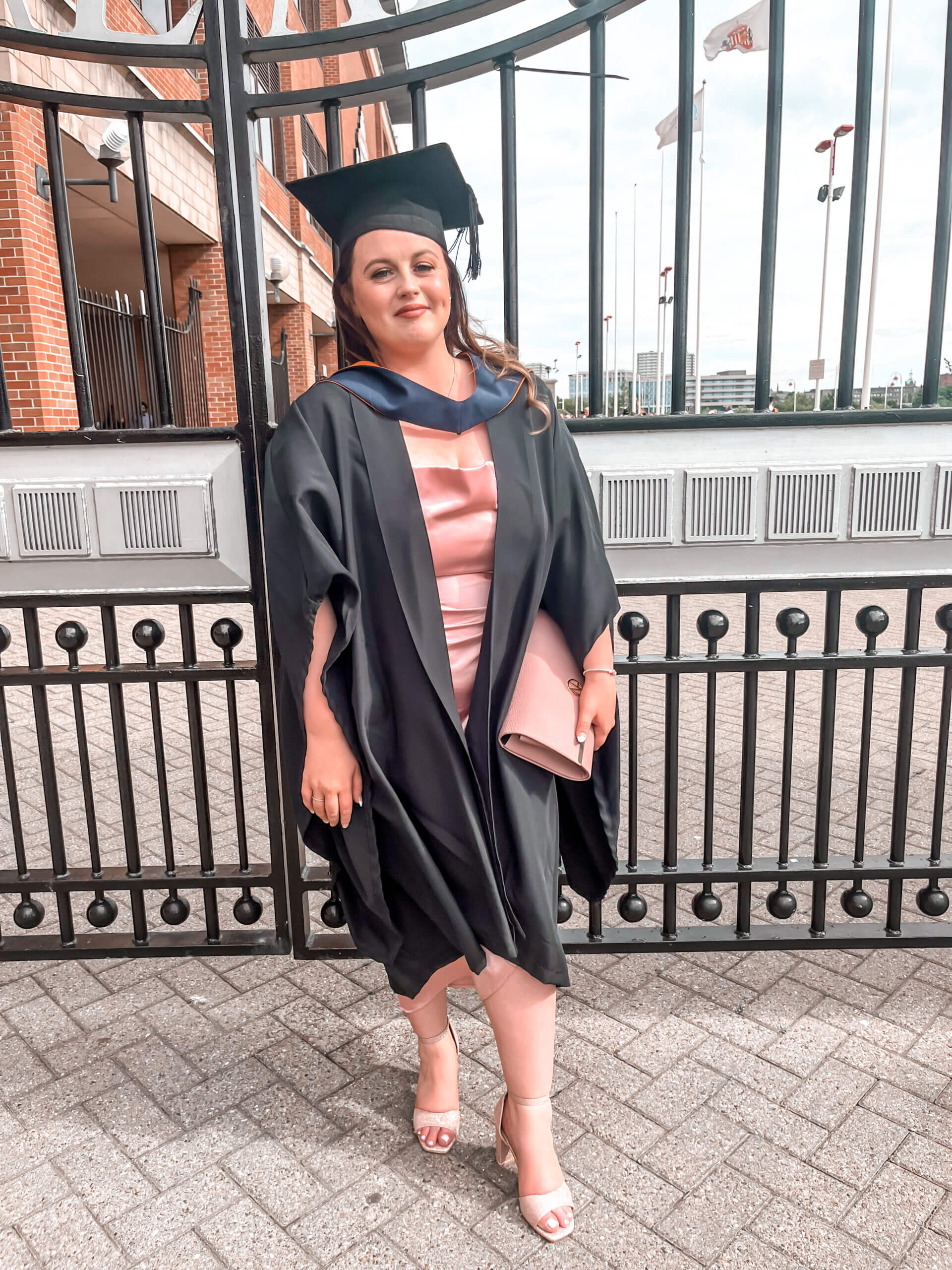 Holly Allton | Previous Features Editor
Dress: Quiz
Shoes: New Look
Bag: New Look
Earrings: Warren James
Necklace: H-Samuel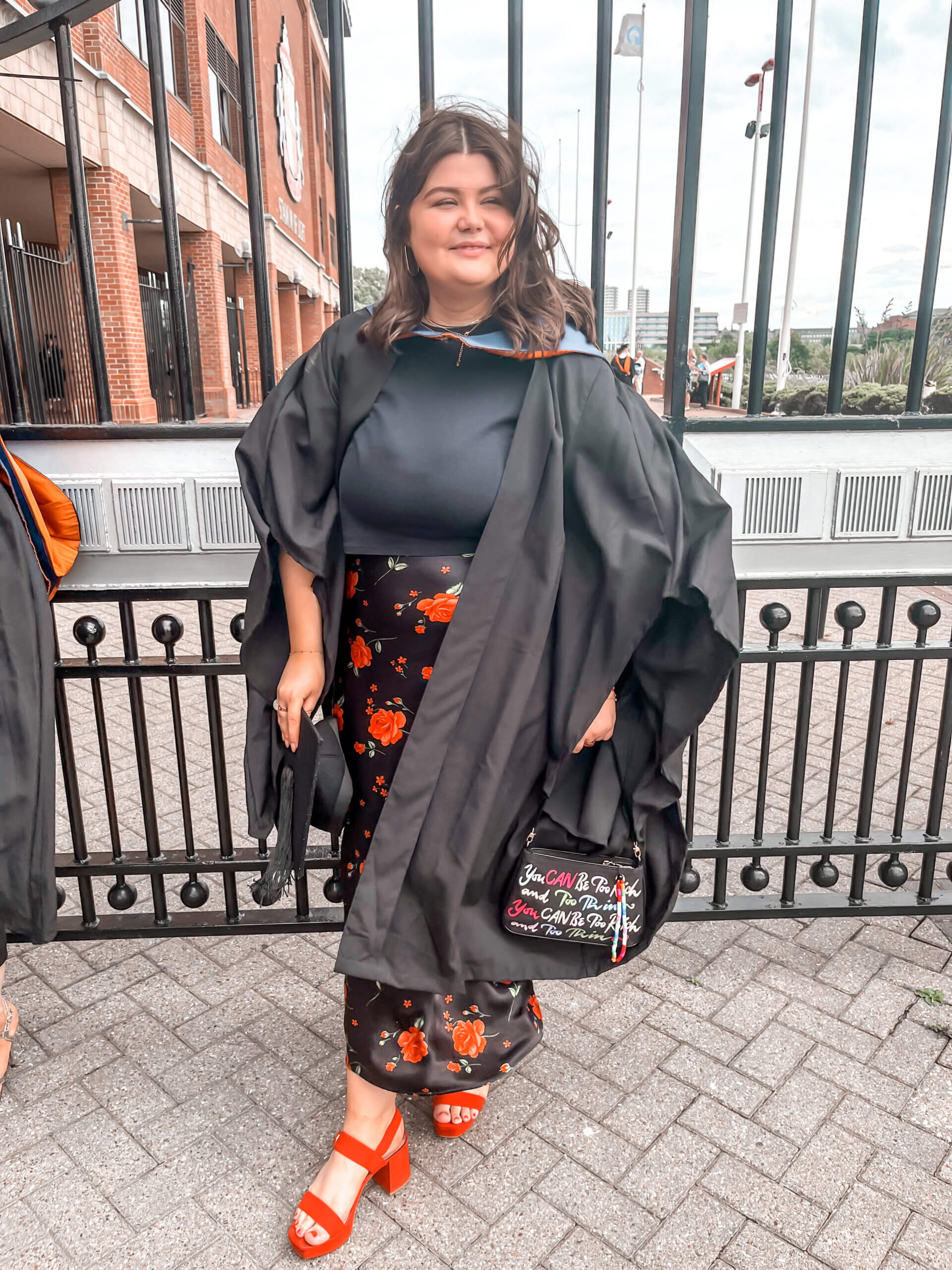 Meg West | Previous Agony Aunt
Black satin mini skirt: Topshop via Asos
Black top – Topshop
Orange kitten heels – Office
Vintage lu lu Guiness bag: Charity Shop
Earrings – DKNY and Oreila
Necklace – Oreila
Statement rings – River Island and Zara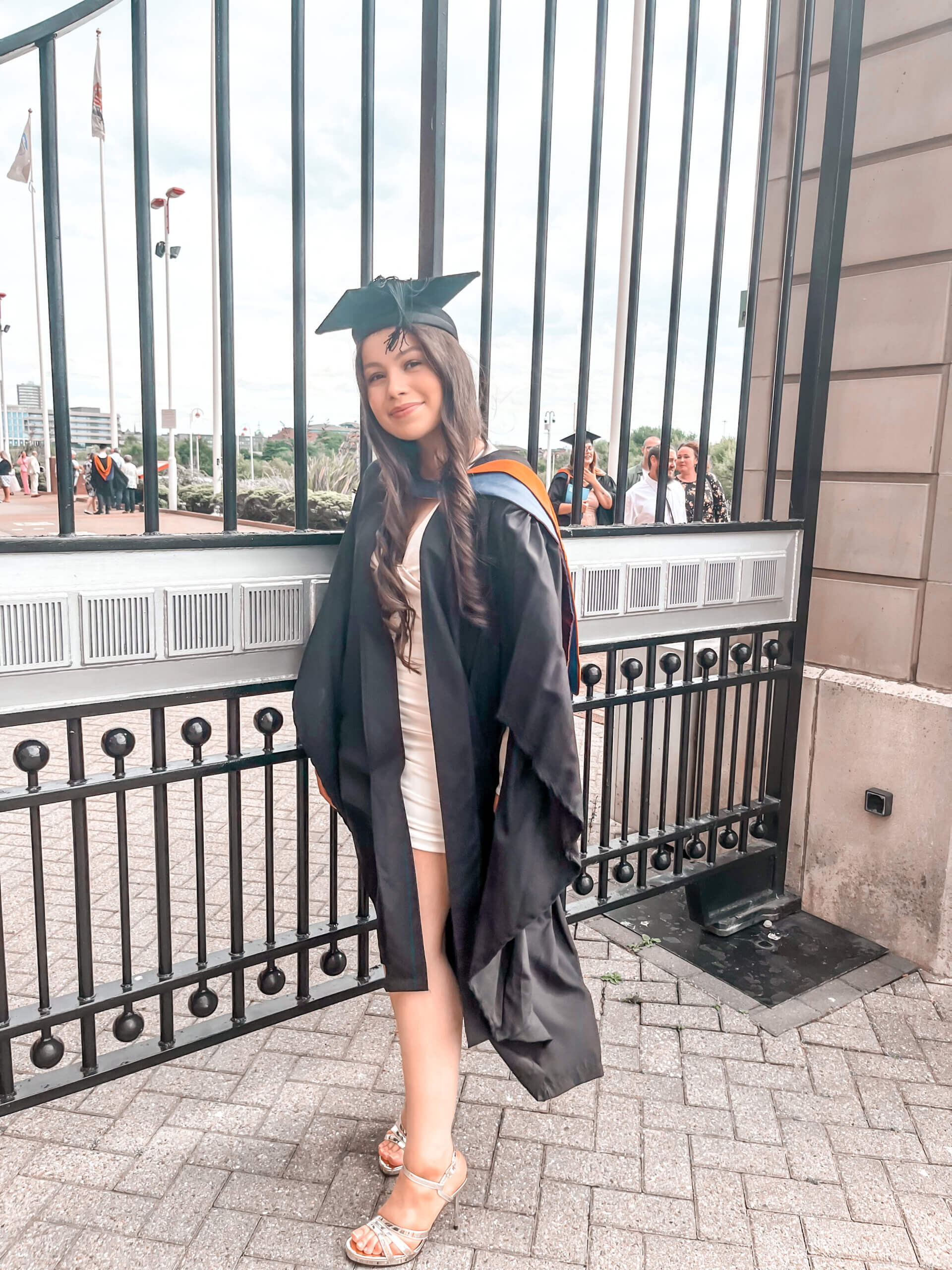 Sorina Mihalia | Previous Beauty Editor
Dress: Zara
Shoes: Zara
Earrings H&M
Bracelet: Swarovski 
To our previous Fashion North team, we wish our graduates a huge congratulations and all the best for the future.
View this post on Instagram

What do you think of our looks? Tweet us @Fashion_North or on Instagram @fashion_north.