Cornwall, the southernmost county of England provided the inspiration for this collection. Sarah Burton took her team there this season and the landscape including its Stone Circles and Medieval Churches allowed Burton to sink deep into the area's traditions and use their beauty to inspire her own. "I felt this sense of groundedness, of needing to feel the land, and tradition," she said.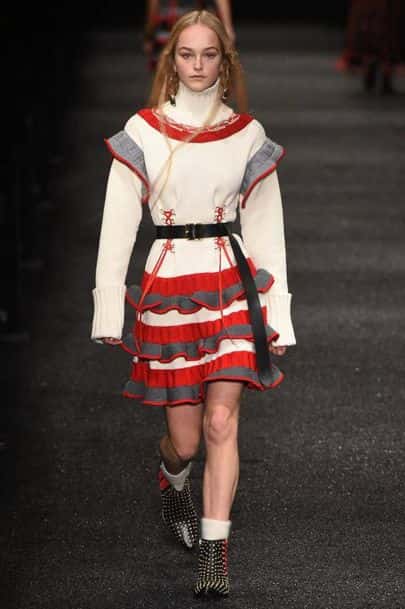 A Cloutie tree where people tie ribbons as wishes really triggered off Burton's ideas for the collection. Textiles were woven together as in ancient times with the use patchwork and cross-stitch embroidery. The silhouette was a powerful and feminine one, a look McQueen has long been synonymous for. But the techniques used in these looks a gave a flowing less uniformed edge than seen previously in McQueen collections.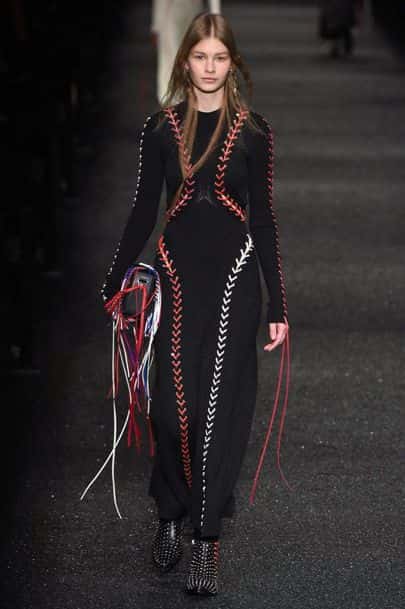 Ideas of paganism and ancient tales of witchcraft combined with Sarah Burton's love of delving into history and nature resulted in a momentous show for the audience. Barely there jet black lace dresses embellished with witchy symbols of stars and the sun, flowing white and silver shimmering gowns covered in tree pattern silvery sequins and warrior women walking the runway in fitted black leather complete with tassels of red, fuschia and white.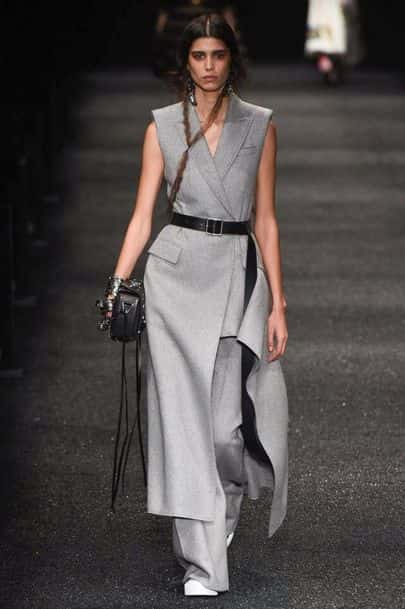 The looks were completed with ankle booties in different styles including black studded and patterned white or a pair McQueen trainers. Guido Palau gave the models 'undone' hair which gave a youthful feel. Youth was a focus of the show as Burton had junior members of her teams and students from local Parisian schools hoist the woven hangings that accompanied the runway.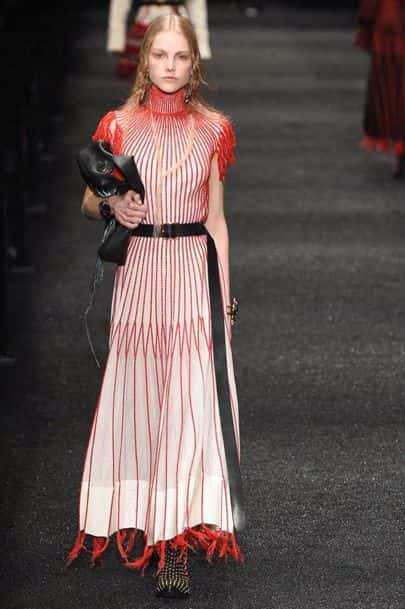 The late Alexander McQueen was also remembered during the show as his name and date of birth were graciously hand-stitched into one of the dresses. This rang true with the mood of the show which was a one of remembrance, tradition and power.