The brand known for the cult favourite Glow Tonic will be right on your doorstep from 12-4pm today (Oct 19), as they bring their nationwide roadshow to the Toon.
Pixi by Petra will be at M&S on Northumberland Street, where they'll be hosting a live Q&A session with the Skincare Expert, blogger and YouTuber Caroline Hirons and also Global Product Expert and Brand Ambassador Amanda Bell.
It's also Caroline's first time in Newcastle so let's all give her a big, lovely, North Eastern welcome!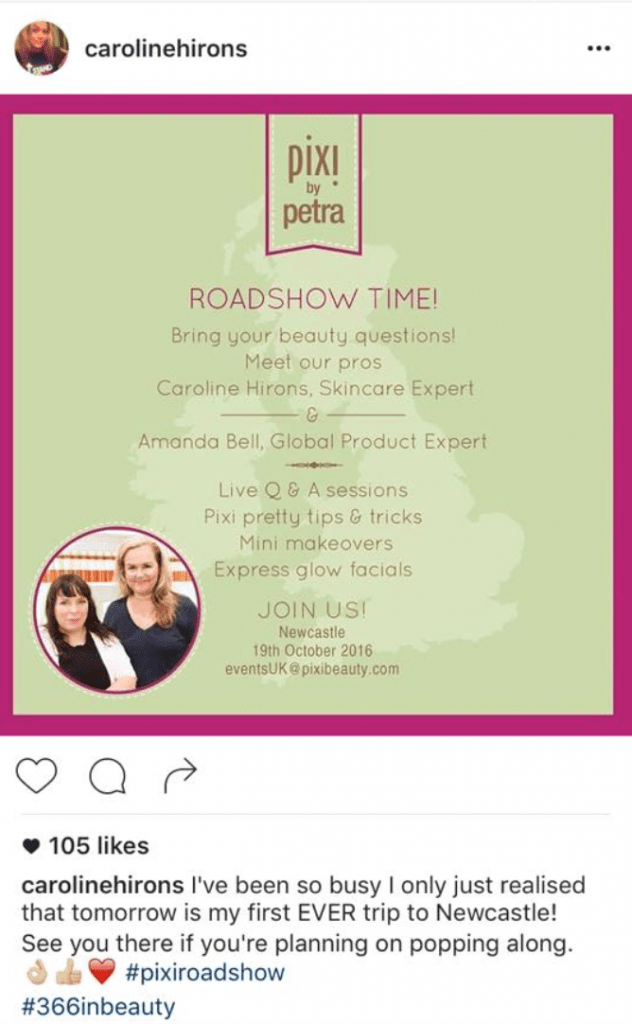 To add more excitement to the event there'll be time for Mini Makeovers, Express Glow Facials (insert high pitched scream here) and a Pixi Pretty tips and tricks workshop from the pros themselves.
Whether Pixi by Petra is your go-to skincare brand or you're wanting to try before you buy, this event will help you in all areas, oily or not.
Don't forget to go along armed with lots of questions for the Experts and remember to take notes – your skin will thank you!
Keep up to date with the event by following @PixiBeauty on Twitter and also adding the pros to your Beauty List, @CarolineHirons and @AmandaBellMUA.
To find out more information please email: eventsUK@pixibeauty.com