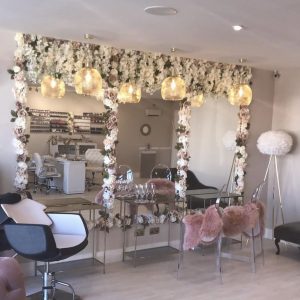 Twenty-four-year-old Melissa Wright has opened her first beauty salon in Hebburn after seven years of working as a nail technician from her home in Jarrow.
The salon opened its doors on March 8, 2019 which was also International Women's Day. Melissa believes in empowering women through beauty and confidence.
Melissa is an Advanced NSI Nail Technician and is OPI gel certified. The secret to her success is that she thinks positive and envisions herself achieving her goals.
"I've always envisioned myself having a salon. I was getting sick of envisioning myself it needed to be done. Nothing good happens in comfort zones and I knew I needed to break out of the repetitiveness and do something different." said Melissa, on why it was the right time to launch her salon.
Melissa specialises in acrylic nails; gel nails and toes; manicures and pedicures; LVL lashes; HD brows; and brow tinting and waxing.
"Keeping up with my competitors is 100 per cent a focal point for me. I believe I form a personal relationship with my clients. I like to know what they're doing, who they're hanging around with, I like to know the ins and outs and I get to know them on a personal level.
"I've been to places where they wouldn't even talk to you much or be interesting in your life and it makes you not want to go back as you don't feel attached whereas I feel an attachment with my clients."
Also working in the salon is a Level 3 Beauty Therapist who specialises in semi-permanent eyelashes, waxing, acrylic and gel nails; a qualified nurse working as an Advanced Aesthetic Practitioner; two make-up artists; a hair extension specialist; and another qualified nail technician.
Watch the video below to find out more about Allure Beauty Salon.