Beauty Essentials
Where would we be without a little moisturiser and lipstick? My first flat lay explores my Beauty essentials with an added element of nature. I placed all of my products upon a high gloss surface with some dried flowers. I edited these images using the prequel photo editing app.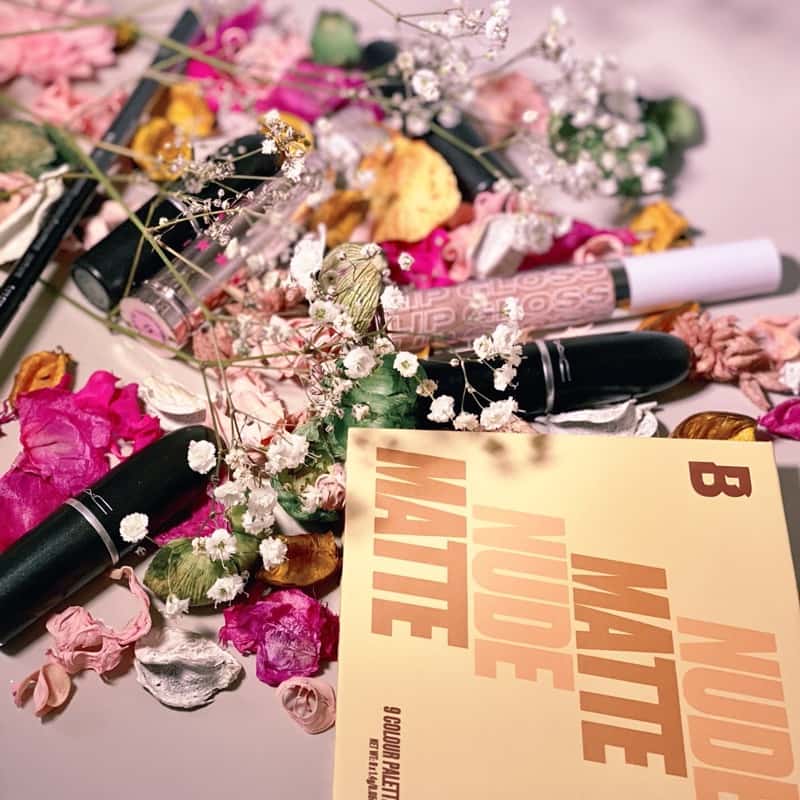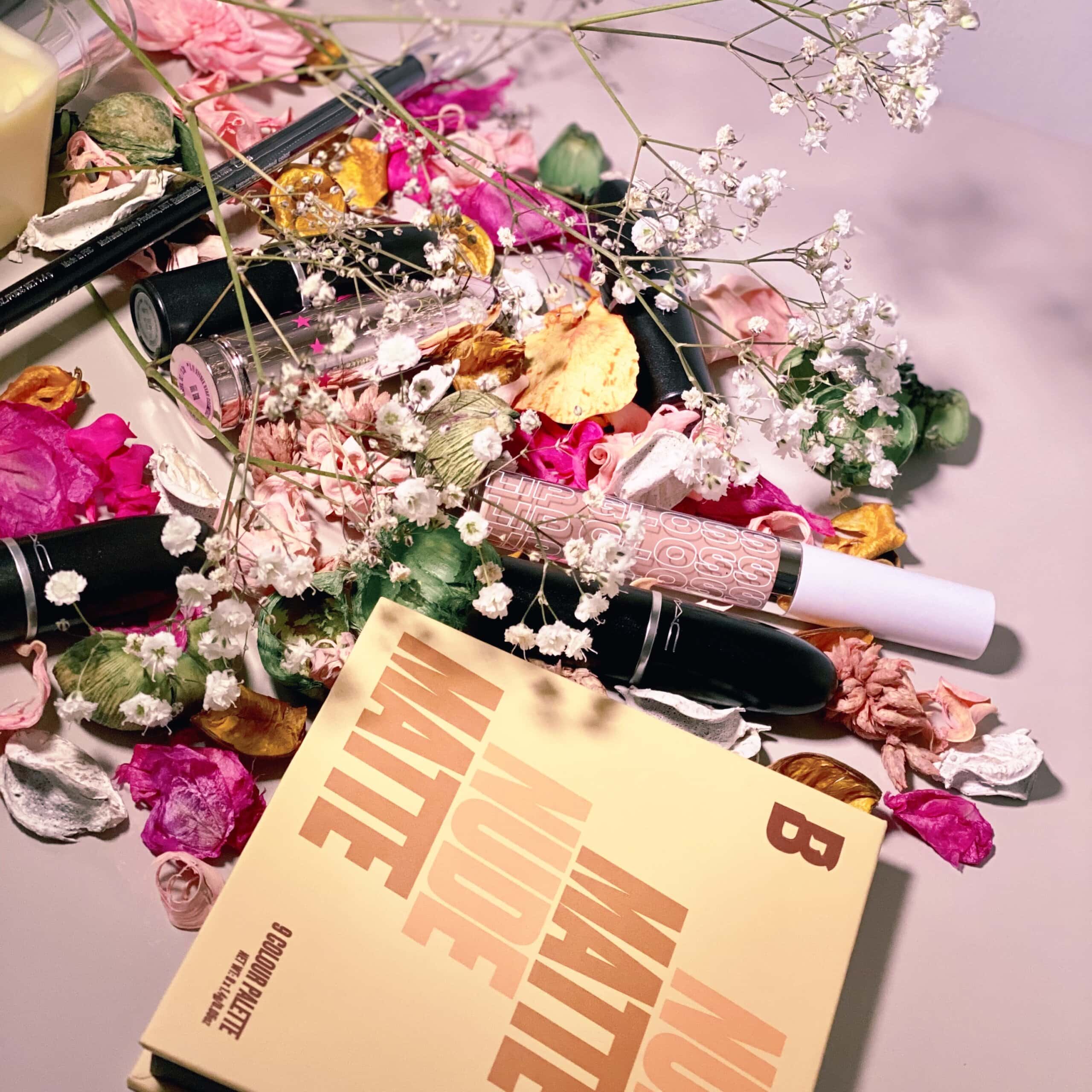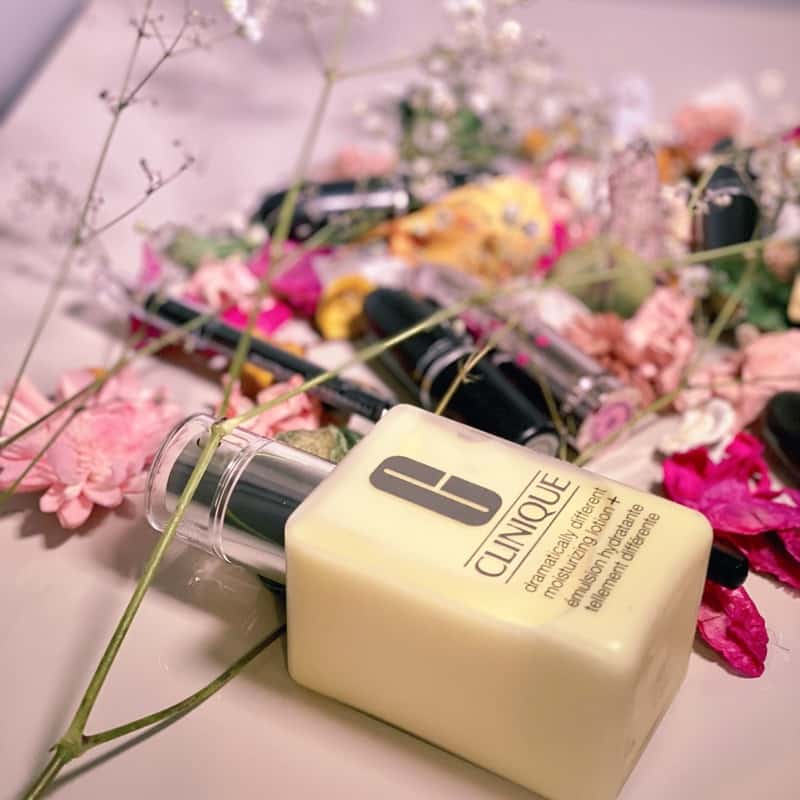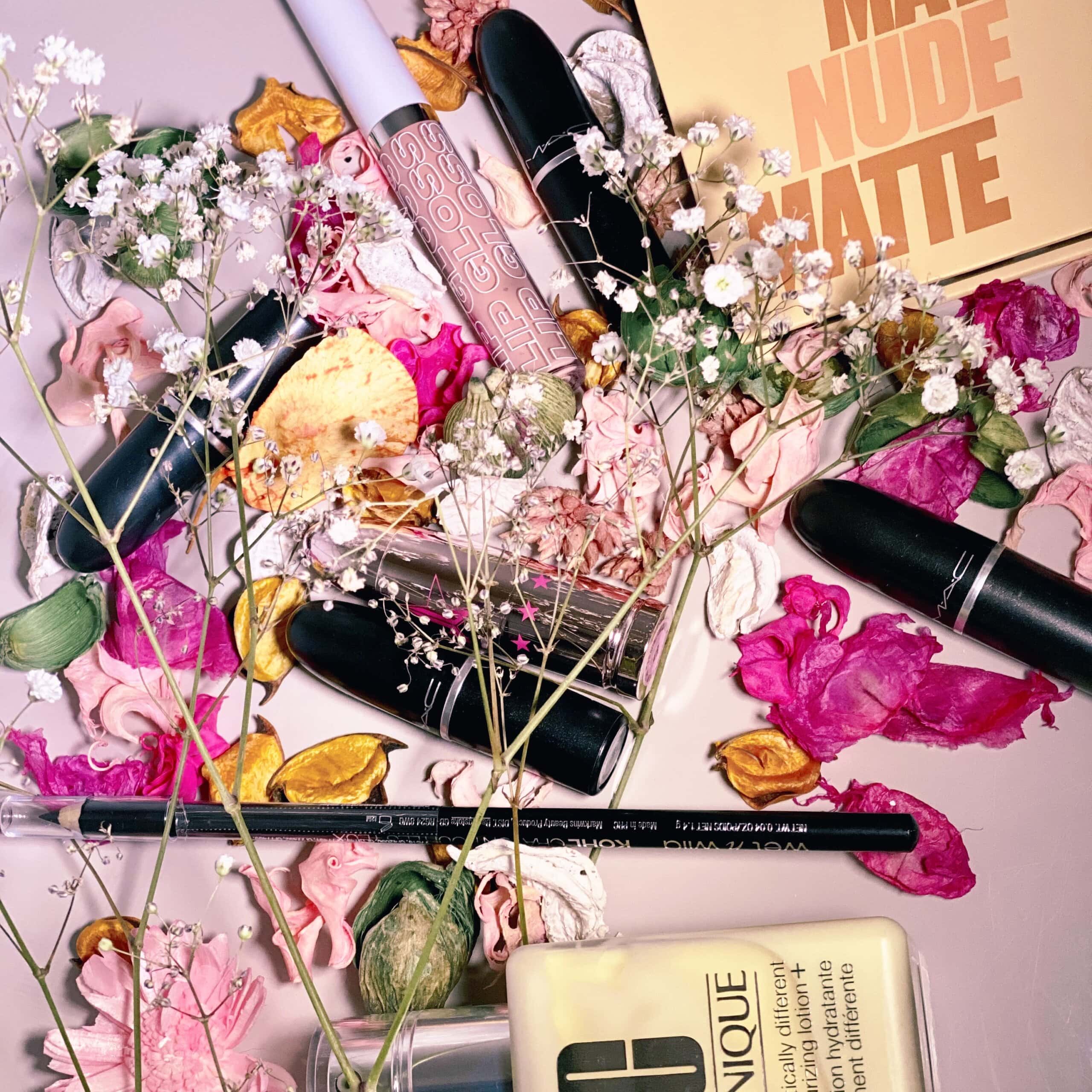 Beauty Essential Links Below
https://www.beautybay.com/p/beauty-bay/nude-matte-9-colour-palette/?ctyid=gb&gclsrc=aw.ds&&gclid=EAIaIQobChMIrp-Z3vD_7gIVC7TtCh3-NQlCEAQYASABEgJ4ovD_BwE
https://www.maccosmetics.co.uk/products/13854/Products/Makeup/Lips/Lipstick
https://www.beautybay.com/l/makeup/lips/lipgloss/
https://www.beautybay.com/l/?q=wet%20and%20wild%20eyeliner
Gucci Gang
This has to be one of my favourite flat lays ever, the rose petals within the images make the Gucci packaging pop. The colours included match one another and  these flats hold a rather vintage aesthetic with the wooden surface and unique packaging.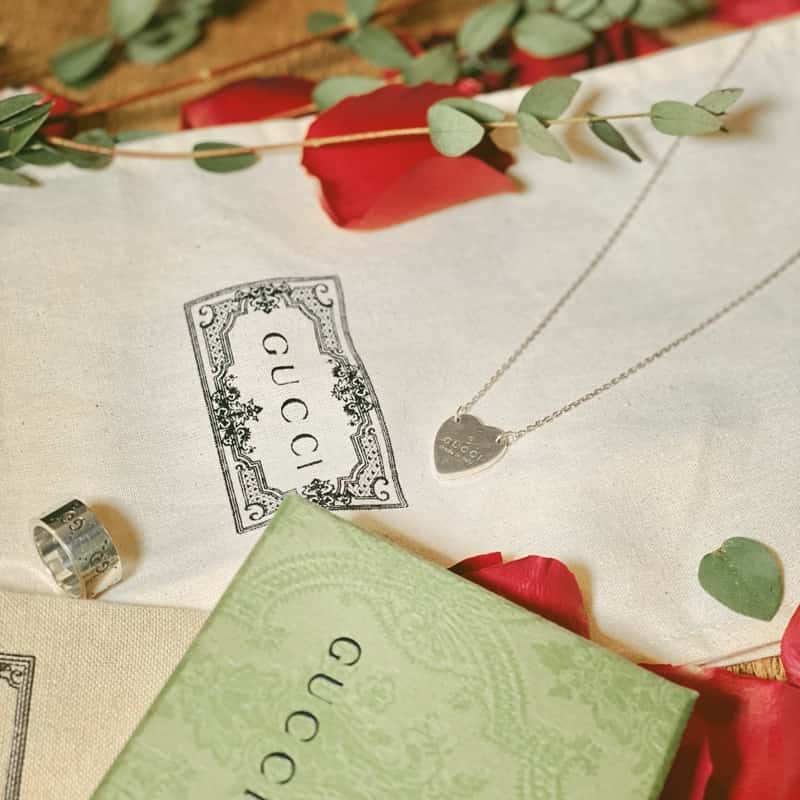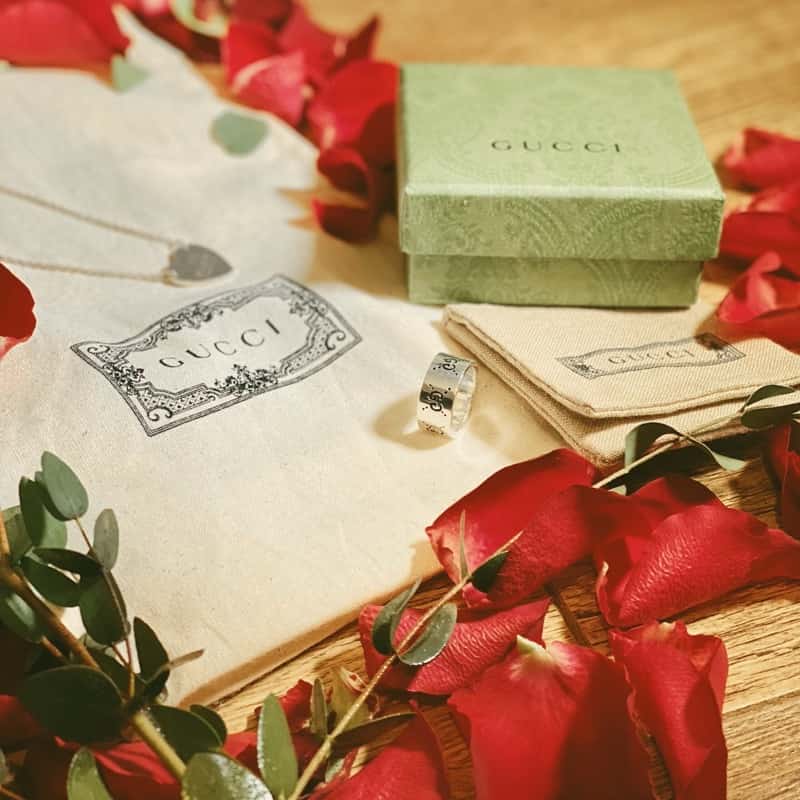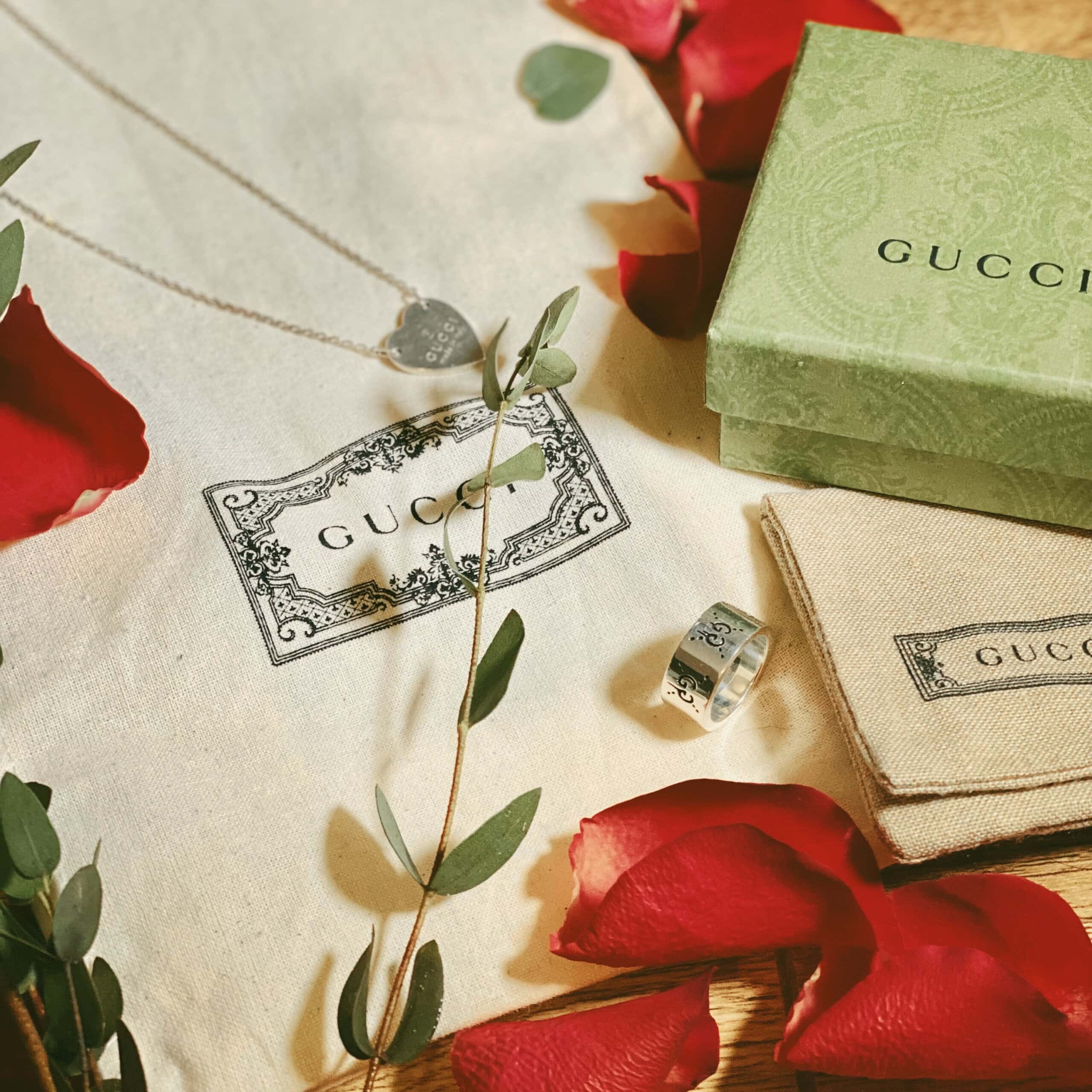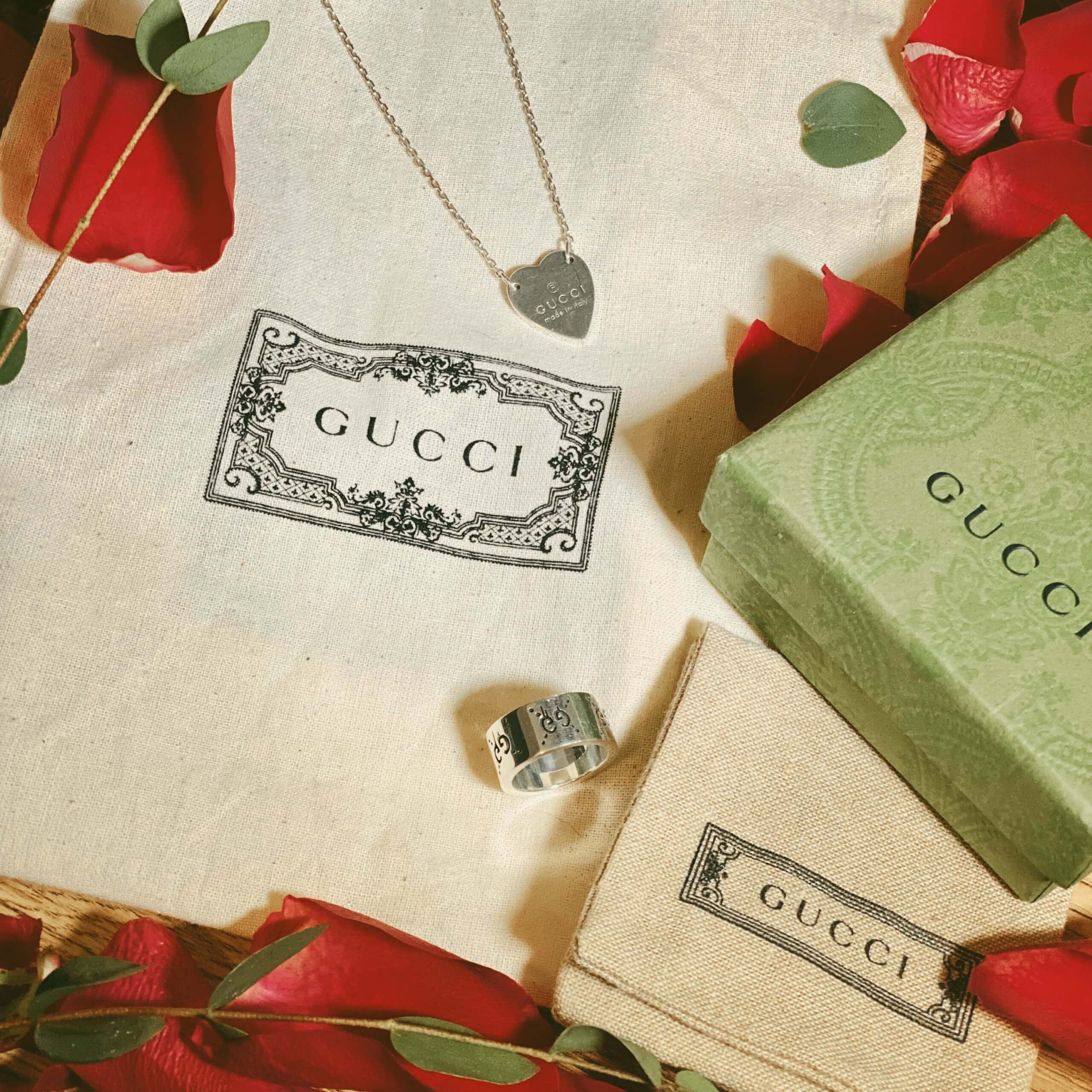 Jewellery Links Below
https://www.gucci.com/uk/en_gb/pr/jewelry-watches/silver-jewellery/silver-rings/guccighost-skull-ring-in-silver-p-455318J84000701?gclsrc=aw.ds&gclid=EAIaIQobChMIg8v0nvD_7gIVgu_tCh3XtQBQEAYYAiABEgJlnvD_BwE&gclsrc=aw.ds
https://www.gucci.com/uk/en_gb/pr/jewelry-watches/silver-jewellery/silver-necklaces/heart-necklace-with-gucci-trademark-p-223512J84008106?gclsrc=aw.ds&gclid=EAIaIQobChMIg7fNsvD_7gIV6IBQBh0HdQo6EAQYASABEgJ-6_D_BwE&gclsrc=aw.ds