Hate cleaning your make-up brushes? We got you.
Any beauty lover will tell you that cleaning make-up brushes is a tedious, but definitely important, task. Well, this tool promises to reduce the time it takes to wash brushes, reduce the amount of soap needed AND remove make-up and dirt more effectively. What more could you want?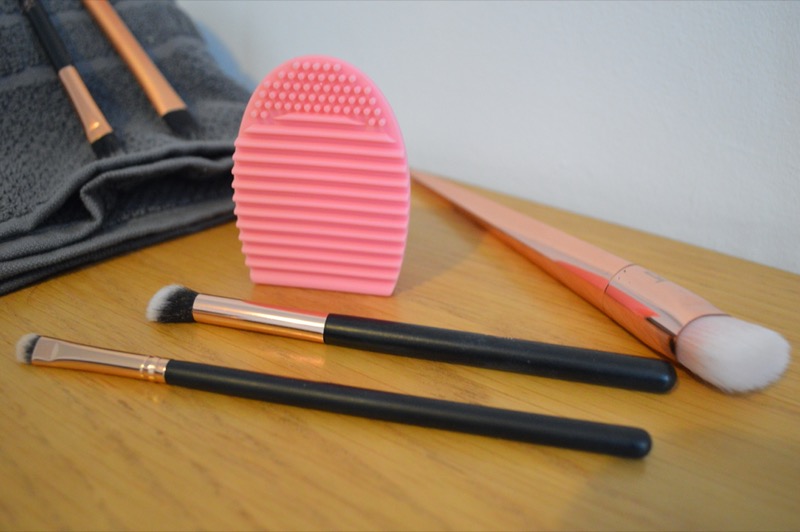 The 'brush egg' is a small silicone brush cleaner that fits over you finger and is shaped like half an egg. It has different shaped grooves on the flat side designed to help lather up soap in your brush bristles and agitate make-up and dirt that is nestled deep in the brush.
The 'brush egg' has recently been popular on the Internet popping up on social media and appearing in a number of YouTube beauty guru's videos.
Previously the Real Techniques Brush Cleansing Palette, priced at £12.99 from Boots, was the only high street brush cleaning tool available to us in UK (in America Sephora has done some different products in past).
Primark are now offering their own "very popular" version at just £1.50! You can also find the 'brush egg' on eBay.
Fashion North's guide to cleaning your make-up brushes:
Don't leave it too long – clean some of your brushes every few days to stop too many building up and then it will seem less of a chore!
Use a cheap alternative to brush shampoo – baby shampoo washes brushes just as well and is a fraction of the price.
Dry them facing down/upside down – this stops any excess water dripping into the base of the bristles and dissolving the glue.