Yesterday  (April 24) almost 40,000 people ran the London marathon and, if you're anything like me, it left you feeling like you needed to drag yourself off the couch and into the gym. Well if that's the case, or you're a regular gym go-er, then here's what you should be wearing when you work out.
H&M Spring Sportswear collection
Over recent years the high street has upped its' game in terms of sportswear and H&M's latest drop in time for Spring is no change. Full of cool matching sets and bright colours this collection is on trend, eye-catching but affordable.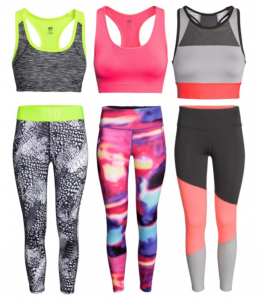 If you need a little bit of extra motivation to get working out then the Missguided active collection is perfect for you as its plastered with slogans to give you that extra oomph. Also, in case you need anymore of an incentive, you can benefit from a whopping 25% student discount when shopping at Missguided.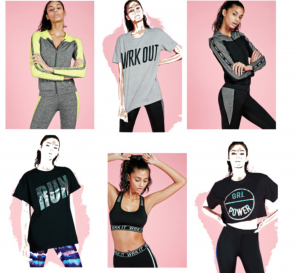 If you didn't see the drop of Beyoncé's Ivy Park collection at Topshop earlier this month then where have you been?! The collection is diverse and boasts everything from headbands to tops to outerwear.