The right set of pyjamas is essential to entailing you have the best Christmas.
From picking out the most sentimental presents for your loved ones, to prepping all the tasty treats, you've got enough on your plate this festive season.
That's why we've compiled a list of the comfiest, and stylish pyjamas so after all the hard work, you can still look your best as you get a good nights sleep.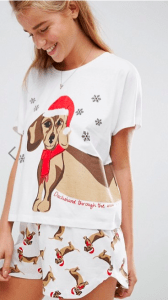 ASOS, Christmas dachshund tee & short pyjama set, £18
What's better than a dog? One wearing a santa hat in the snow! This pyjama set from ASOS comes as a boxy t-shirt, with printed dachshund shorts.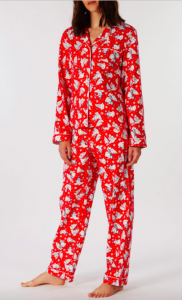 Cath Kidston, Snowman brushed flannel pj set, £55
Cath Kidston is popular for quirky prints, and this year they're bringing the A-game. This snowman printed flannel pj set is guaranteed to make you look as glam as ever.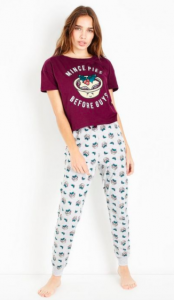 New Look, Burgundy mince pie pyjama set, £14.99
Bake, relax, and watch a movie. All the perfect activities to do in this cotton mince pie set from New Look. Pyjamas that are almost as sweet as you.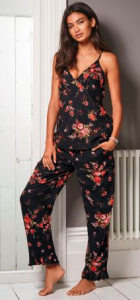 Next, Floral print cami pyjamas, £30
Who says you have to keep it strictly christmas themed? Next shows us that it's ok to switch it up with this halter neck cami and ruffled floral bottoms.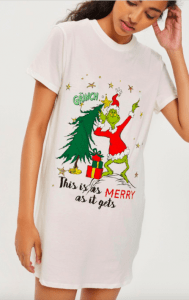 Topshop, Grinch christmas sleep t-shirt, £19
Not everyone is in the christmas spirit yet and just like the grinch, you can let those around you know to put a hold on the festive tunes, with this Topshop 'How the Grinch stole Christmas' nightie.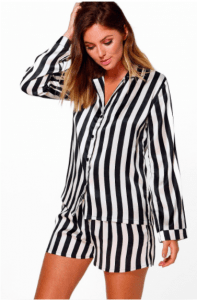 Boohoo.com, Amy satin stripe print pj set, £12
This buttoned cosy piece is a black & white candy cane set, with long sleeves to ensure you're kept warm during the harsh weather, paired with matching shorts.
Happy shopping!