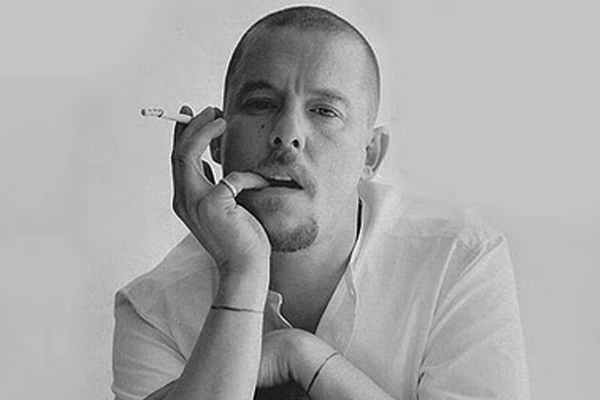 His real name is Lee Alexander McQueen.
He dropped out of school at 16.
McQueen's Jack the Ripper inspired collection that he produced at the end of his degree was bought by stylist, Isabella Blow.
He made the builders bum fashionable by introducing 'bumster' trousers that had a very low waistline.
He started his fashion career as an apprentice on London's Savile Row.
To allow McQueen to expand his company, Gucci bought a 51% stake in it.
He was awarded British Designer of the Year four times.
Lady Gaga wore a pair of McQueen's gold Armadillos in the video for single, Bad Romance, which made them go viral.
He was the first designer to collaborate with MAC cosmetics on a make up line.
McQueen's final show that took place after he committed suicide, which showcased the collection that he had 80% finished, was said to be hard to watch as the clothes had a medieval and religious look which made viewers feel he was obsessed with the after life.