It's nearly here, Christmas day is tomorrow but what better way to spend Christmas Eve than relax and indulge.
Fashion North has prepared for you three pear products which you can pamper and fully prepare yourself with for Christmas morning.
Jo Malone can be so expensive sometimes, but we have found something you may like this Christmas Eve. This bath oil can be yours for only £18 for 30ml. It's Christmas, you can afford to buy yourself something more pricey and in exchange, you will get a little touch of luxury which you won't regret.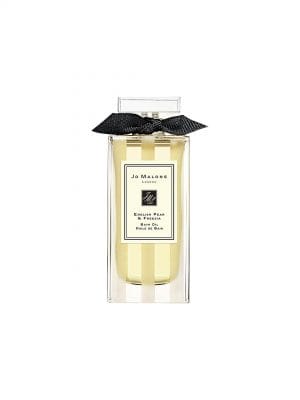 Photo credit: JohnLewis.com
2. Lush Golden Pear Bath Bomb, £5.95
If you are looking for something cheaper, then we have something special for you. The golden pear bath bomb from Lush has tones of cardamon, spicy fruits, and sweet pear to relax your body. Have a nice bath with candles, eat your favourite chocolate bar, read your book or just relax. It's on you.
3. Kew Gardens Pear & Fressia Scented Candle 160g, £12.50
The first two pieces were for your body relaxation, but now we have something also for your mind. Lie on your sofa after the bath, watch your favourite Christmas movie and light this pear & freesia candle. We love the packaging and we bet the scent will be divine.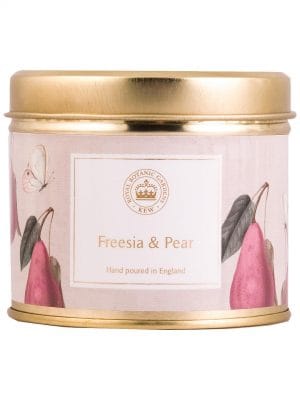 Photo credit: JohnLewis.com
Now you have everything for the perfect pamper day. Tweet us on @Fashion_North, we want to see what your pamper day looks like.
Fashion North wish you all very Merry Christmas. Spend some lovely time with your family, have a lot of sweets and relax.