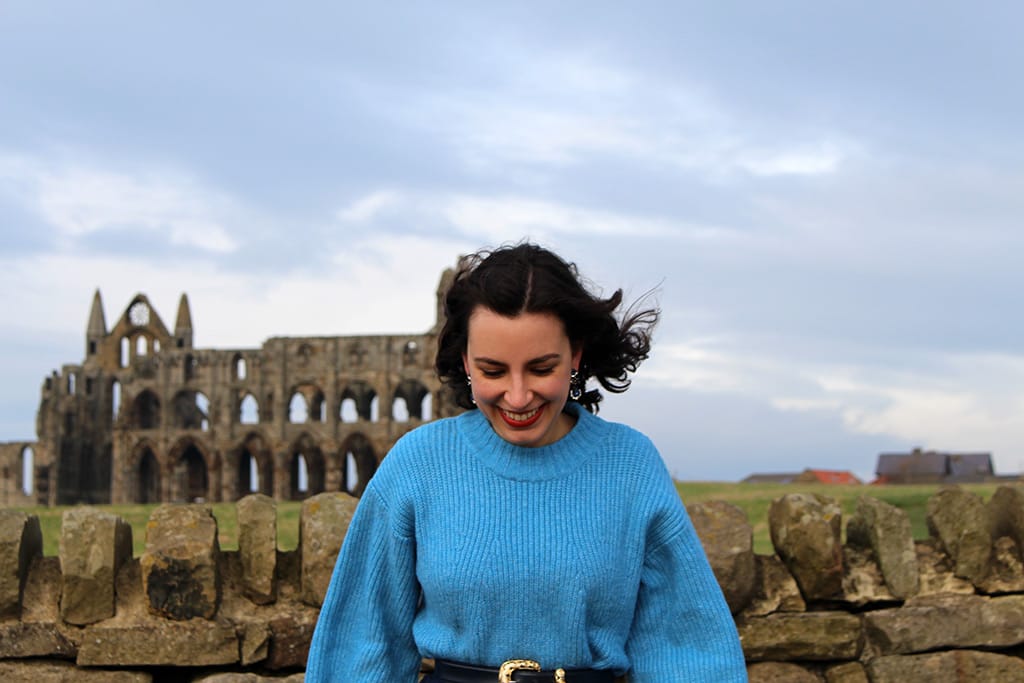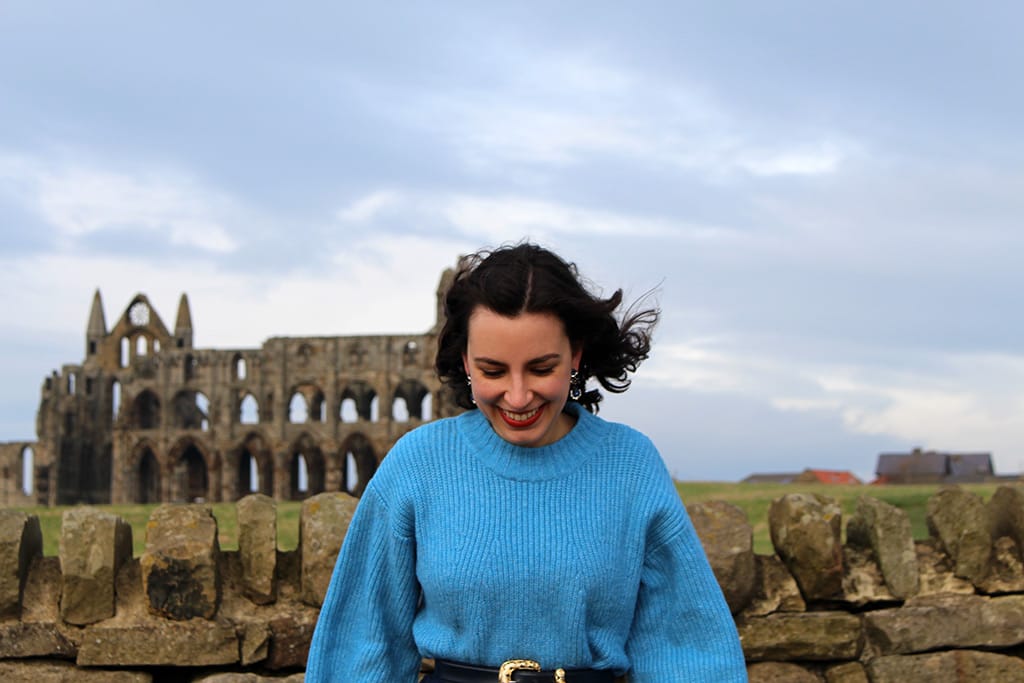 Blogger, 24-year-old Rhoya from the cleverly named 'rhoyallychic' reveals all in an exclusive interview with Fashion North. From growing up in three different countries, styling inspirations, and goals for the coming year.
Rhoya has had quite the colourful life, and it has involved a lot of travelling the globe. She was born in the UK- in London, she then went to spend most of her life in the US in Seattle. She even briefly lived in Poland in 2017. Now, she resides in Newcastle Upon Tyne.
Can you tell me about yourself and your blog?
I am 24-years-old and I have a dual citizenship of the US and the UK. I have quite an international background. I have four parents (due to divorce) and each of them were born in different continents. This multicultural background developed an interest in learning more about the world. Besides clothes, my main passions are history and learning about the culture of different places.
My blog's purpose is to provide other young women with timelessly chic fashion inspiration while also sharing my love for travel and history.
How did you first get into blogging, and how long have you been blogging for?
I started my blog just over a year ago during a trip to Greece. I am someone who loves to take photographs to remember my trips. I was determined to take holiday pictures, amongst all of the amazing Greek architecture. On the plane to Greece, my mum and I were looking at a fashion magazine and on one page it described Kate Middleton's outfit as 'royally chic'. My mum said "That name would be perfect for your blog."
Since my name is Rhoya (Persian) and is uncommon outside of Iran, so we thought the words played off each other very well. It also felt very fitting because I have been told many times that young Queen Elizabeth is my doppelgänger. My style definitely has a touch of old-fashioned glamour. So then Royally Chic became Rhoyally Chic, and that began the start of my blog. I created an Instagram sharing my holiday photos, and then later my blog. I have made many friends in the UK through my blog and love hearing positive feedback from my following.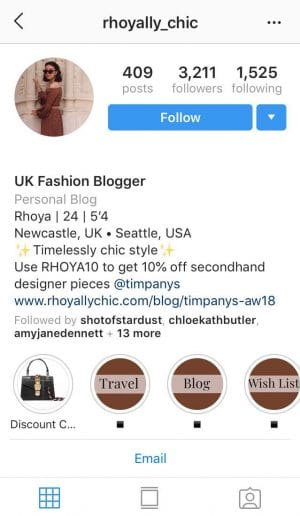 Do you have any tips on how to get into the blogging industry? 
I would say it's a lot easier than it sounds. Once I had chosen a name, I started my Instagram first to gain some followers and then built up my website. If you find yourself struggling to come up with a name you can use your own and then change it later on. Start by taking pictures on your phone, and then once you have the hang of it – branch out and purchase a DSLR. You can buy them second hand if you need to be extra budget conscious.
If your friends and family are unable to assist you with photoshoots, then I recommend purchasing a tripod. The one I use is a Manfrotto aluminium travel sized one. If you don't want to shoot alone then I would reach out to other bloggers in your area, its a great way to make friends too.
Once you get the ball rolling, the key is to stay persistent. Make sure you post regularly and you will start to get noticed. For most of us it's a long process, but don't let that dishearten you. Just keep at it and experiment a long the way, and eventually, you will be where you want to be.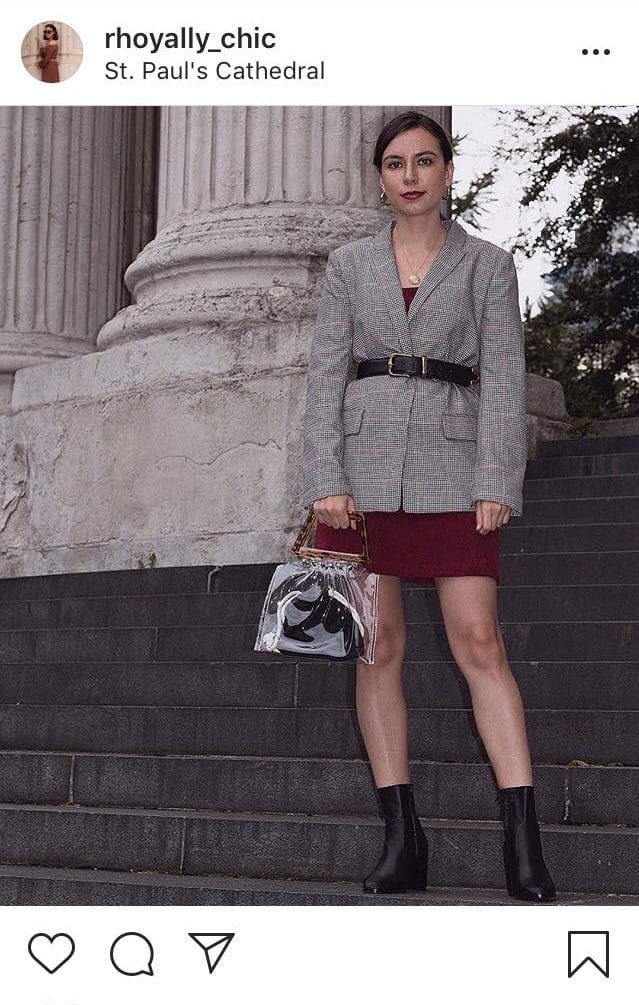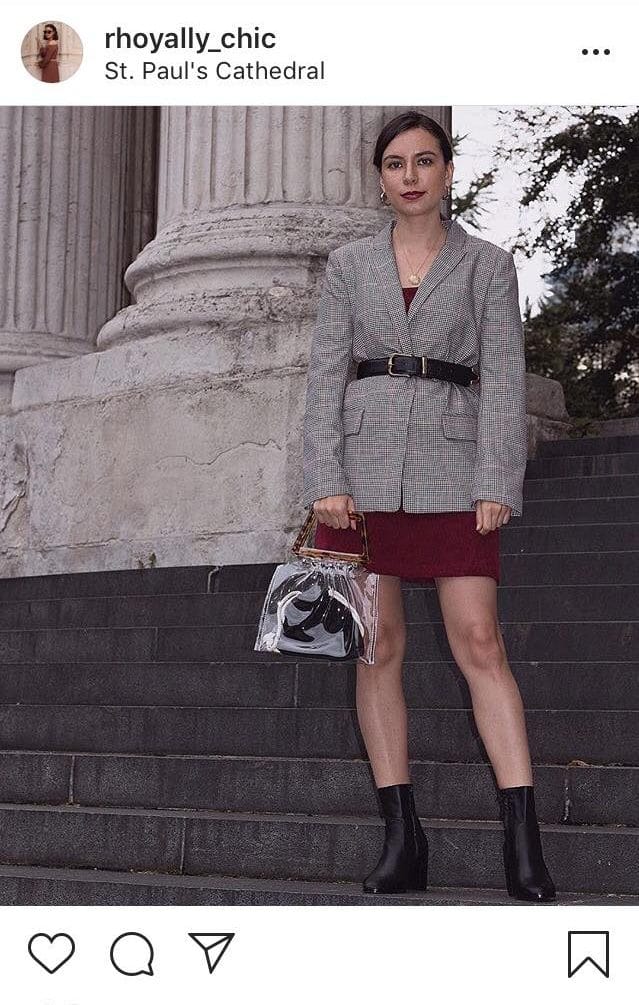 Do you think blogs are taking a backseat and everything is now moving towards social media?
I do think this is a bit of a trend now, I think now fewer people want to read blogs because it takes up so much time and we are all very busy. Images are quick and easy to consume on social media. In the time it takes to look at maybe 30 images on Instagram you could read one blog post. However, there are those who want to get to know you as a person better and actually read psychical text which is why blogs are invaluable.
I read that you have a background in costume design, could you expand on that and how it influences you?
Yes, this is such a great question! Yes, this is such a great question. I have seven years of experience working with costumes for theatre. I designed around 15 shows during my time at university and it taught me so much about design, clothes, and also myself. I started my blog when I stopped working in theatre because I burned myself out working 90-hour weeks. Though I don't work in theatre anymore, I still have a desire to work with clothes in some capacity.
My favourite part of costume design is pulling different things from costume shops and thrift stores and getting really creative with experimenting. I love playing around with colours, textures, and patterns. Small details can make the world of difference for an outfit. I've used this knowledge and incorporated it into my looks. Sometimes, my style is influenced by my knowledge of historical clothing as well. I used to make some of my own clothes from vintage sewing patterns.
What else influences you?
Besides my love of history and my background in costume design, I'd say that it's other influencers who influence me. I love gaining inspiration from my blogger friends as well as looking at photos of my favourite old Hollywood celebrities. But anything can influence my style. It's always slightly changing depending on what I've seen lately or the season. Some weeks my outfits will be inspired by the 1970s because I recently watched a film from that era. The next, I will wear mostly tartan because Christmas is coming up. You can gather fashion inspiration from anywhere.
You have travelled around quite a lot. What are your favourite places you have visited?
Yes, I'm very fortunate to be well travelled. I think I'm somewhere along the 25-30 country mark, and I've been to a decent amount of those multiple times. Picking a favourite place is just too hard. Poland has a special place in my heart because I lived there for six months and I really grew a lot as a person there. It is also very cheap and there are so many lovely churches to visit there. Plus, pierogi are amazing and I just ate so well in Poland.
I also loved my time in Vietnam when I went when I was 14. I would love to go back as an adult. There are so many incredibly beautiful sites and the people are also very friendly. I also had incredible times in Mexico and Peru and I really want to visit Mexico and South America again soon. If I can manage to find cheap tickets to Argentina for the solar eclipse, I will do that.
However, I'd say that some of my favourite memories growing up were on road trips with my dad around the American West. Even though those camping trips were very simple and I was still in America, it still shows that you can have an amazing time even if you are close to home. It's whom you're sharing the experience with that makes it special. This year, I have been traveling as much as I can around the UK. I love visiting different heritage sites and then going to a local pub that has been there for hundreds of years.
One thing I will say is that number one on my to visit list is Iran. That is where my mum was born and it has influenced my life and shaped my identity so much. I'm just waiting for the political situation to hopefully change.
What would your capsule wardrobe contain?
High waist skinny jeans in a medium blue wash and in black (I prefer Levi's mile-high version)
One pair of medium blue high waist flare jeans
Two pairs of black ankle boots one with heels and one flat
Brown heel boots
A black, white, beige, and rust turtleneck
A black and navy pencil skirt
Black, brown, tan, navy, pinstripe, and green suit trousers
Metallic trainers
A pair of Reebok classics
A vintage white blouse
Checked trousers
A leopard print midi skirt
A corduroy mini skirt
A check blazer
A black blazer
A red cross-shoulder bag
A black vintage handbag
A cream vintage handbag
Burgundy booties
A black pair of high waist trousers
A silk cami
Do you have a favourite outfit you have styled?
No. This honestly changes from week to week. My style is always adapting and expanding so something favourite will always soon be replaced by a new favourite. I have noticed that a lot of my favourite outfits this year have been monochromatic.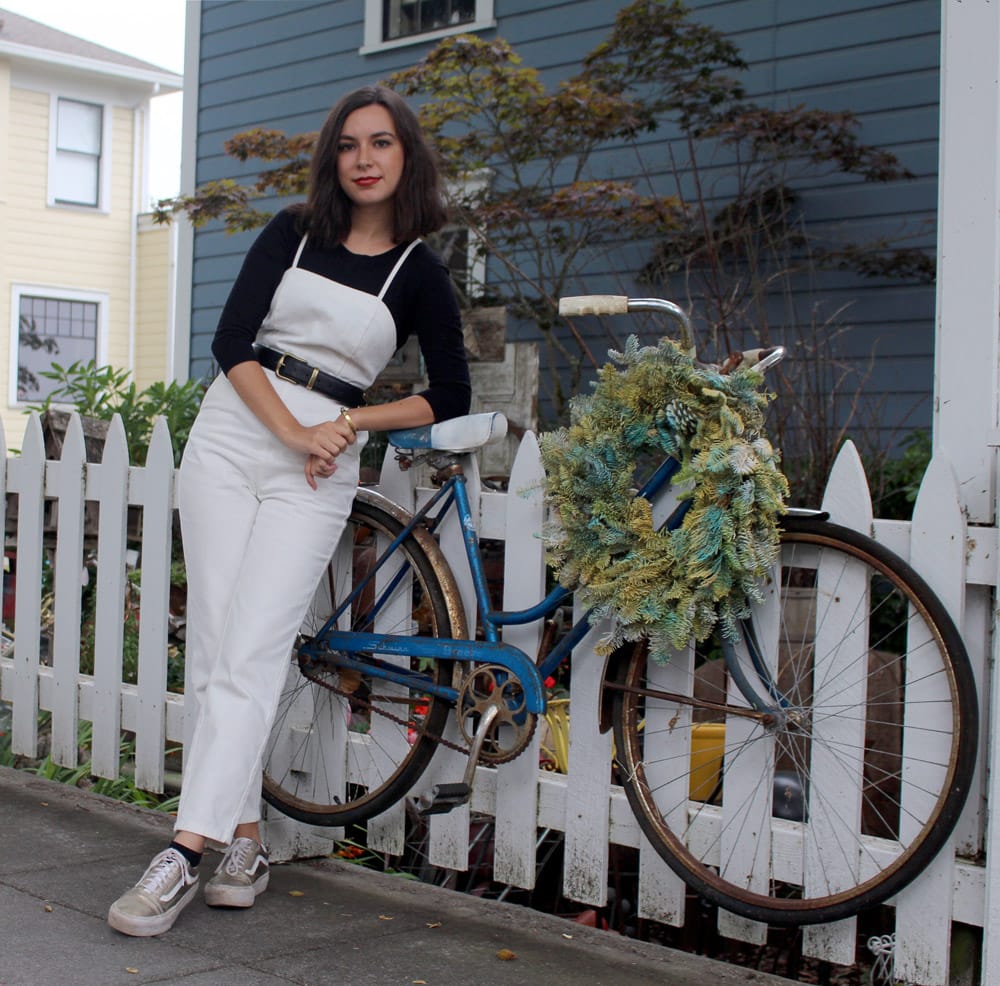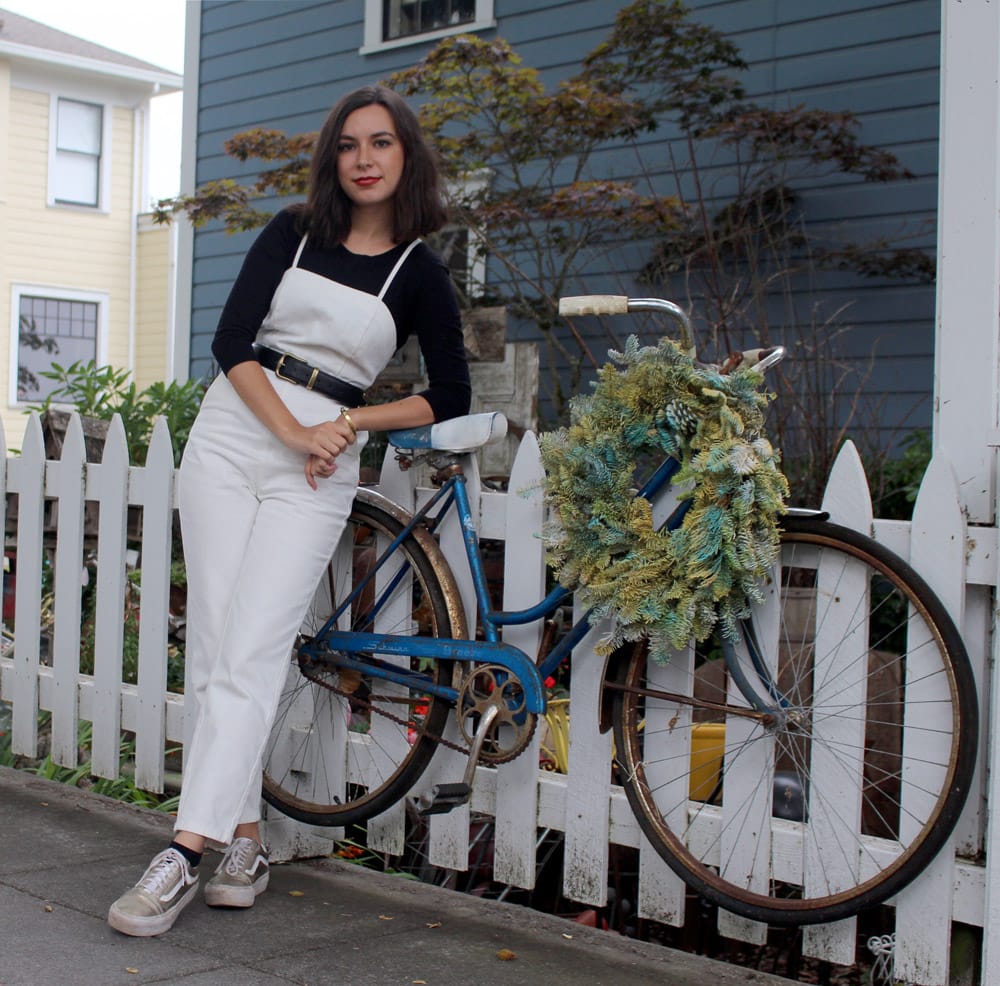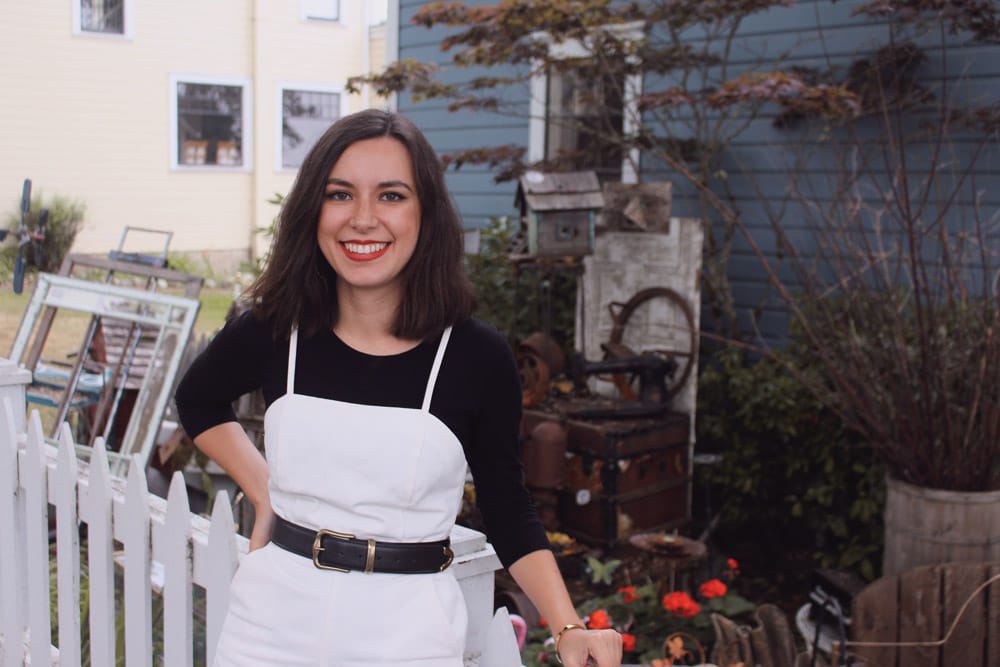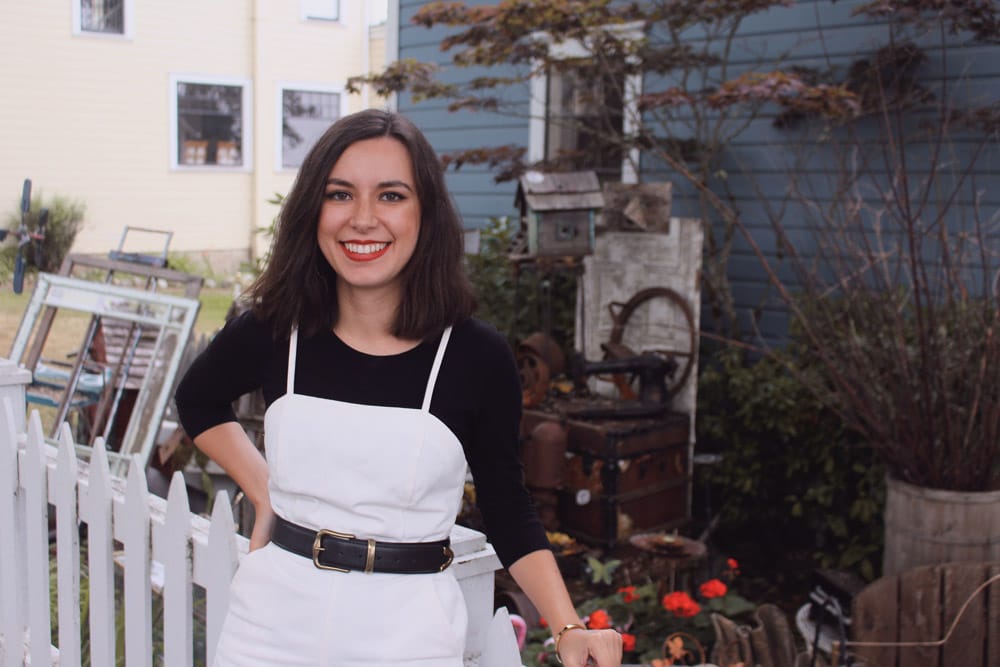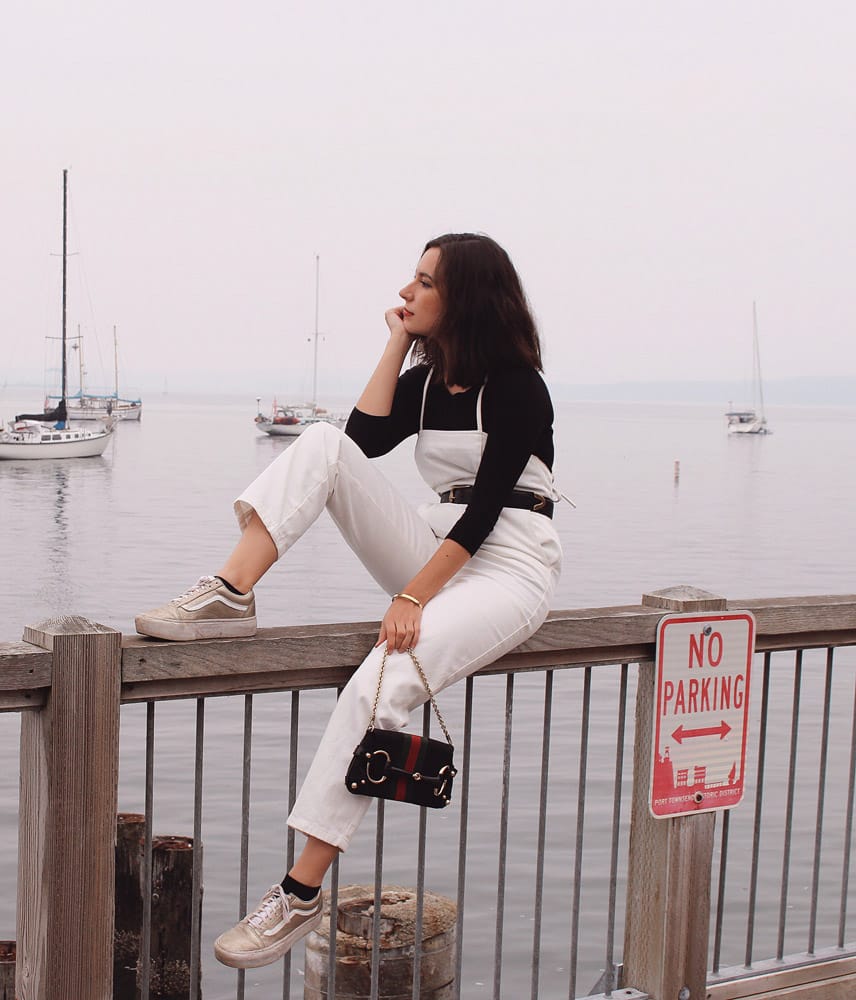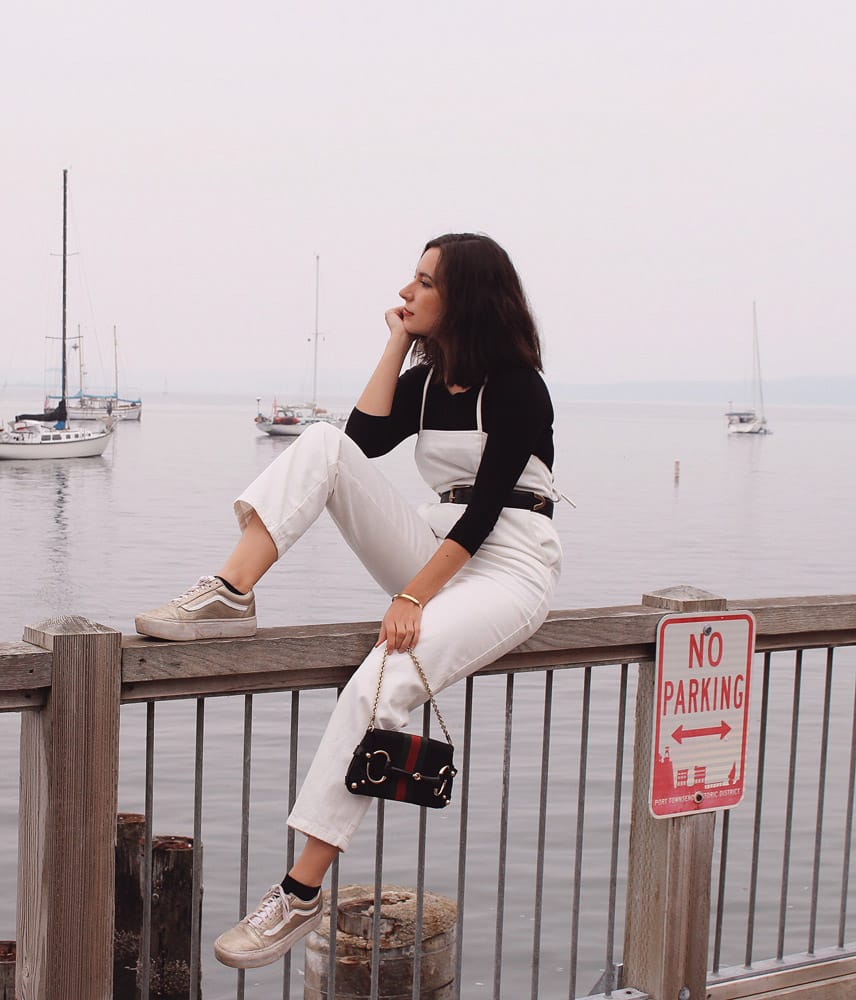 What has been your most challenging moment whilst blogging?
I'd say I'm currently going through the most challenging moment so far. Life has thrown some major curveballs my way, and the last month my blog growth has been suffering for it because I can't spend as much time as I used to. Through this, I've learned that sometimes you've just got to focus on yourself for a bit. I've also learned that numbers don't always matter, and I've actually had some great conversations with and gotten to know the followers I already have much better while I've been going through this growth slump the last few weeks. There is a silver lining to everything, and everything has its ups and downs. The trick is just to stay focused and persistent and it will all work out in the end.
What are your goals for the New Year?
My goals for the New Year are to get my drivers license, be accepted into a PGCE programe, and getting back into routine for my blog and perhaps redesign www.rhoyallychic.com while I'm at it.