Recently I waved the days of spending countless hours in front of the mirror carving my brows goodbye. I'm embarrassed about the amount of time I wasted, and plans that I cancelled, because my eyebrows weren't 'snatched' to perfection.
However, those days are now nothing more than a distant memory because I made the educated and informed decision to get my eyebrows micro-bladed.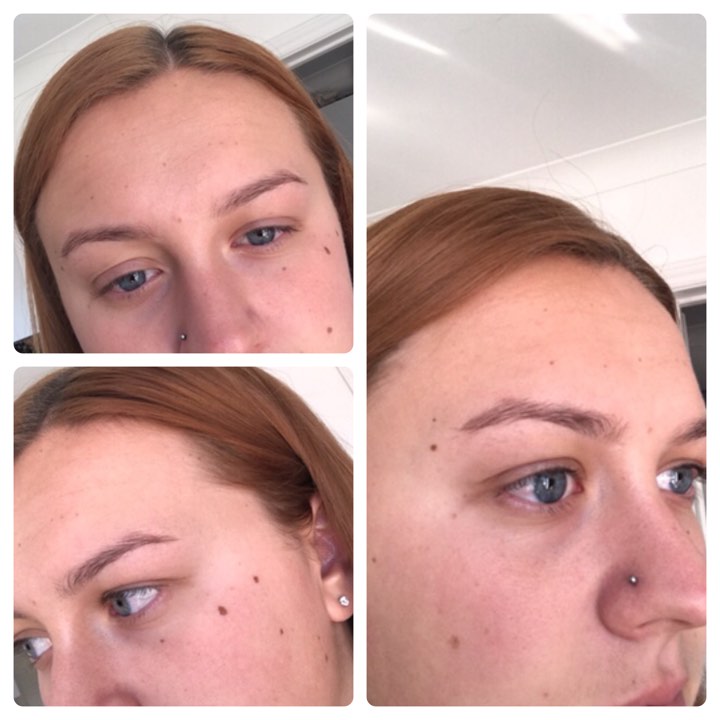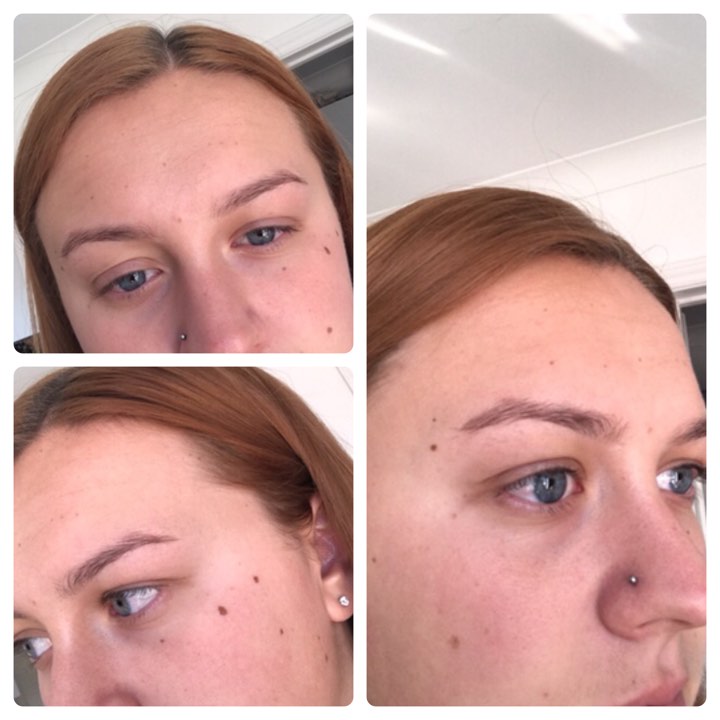 Image: Eyebrows before micro blading
Micro-blading is a form of semi-permanent tattooing, during which the pigment is inserted under the skin to give the illusion of full, even brows.
I had been lusting over identical brows (literally) since 2012, when I first discovered an eyebrow pencil and micro-blading was a decision that I invested a lot of time considering. You have to remember that eyebrows are a prominent feature on your face, so it is crucial that you search for a fully licensed brow artist that you trust whole-heartedly.
Sometimes this may mean saving and paying a little more money for better results. Remember, if you pay peanuts you get monkeys. Luckily for me, I found the perfect artist in close proximity to my home and have had nothing but a positive experience.
Although I know for a lot of people this isn't always the case, It's best to be safe rather than sorry.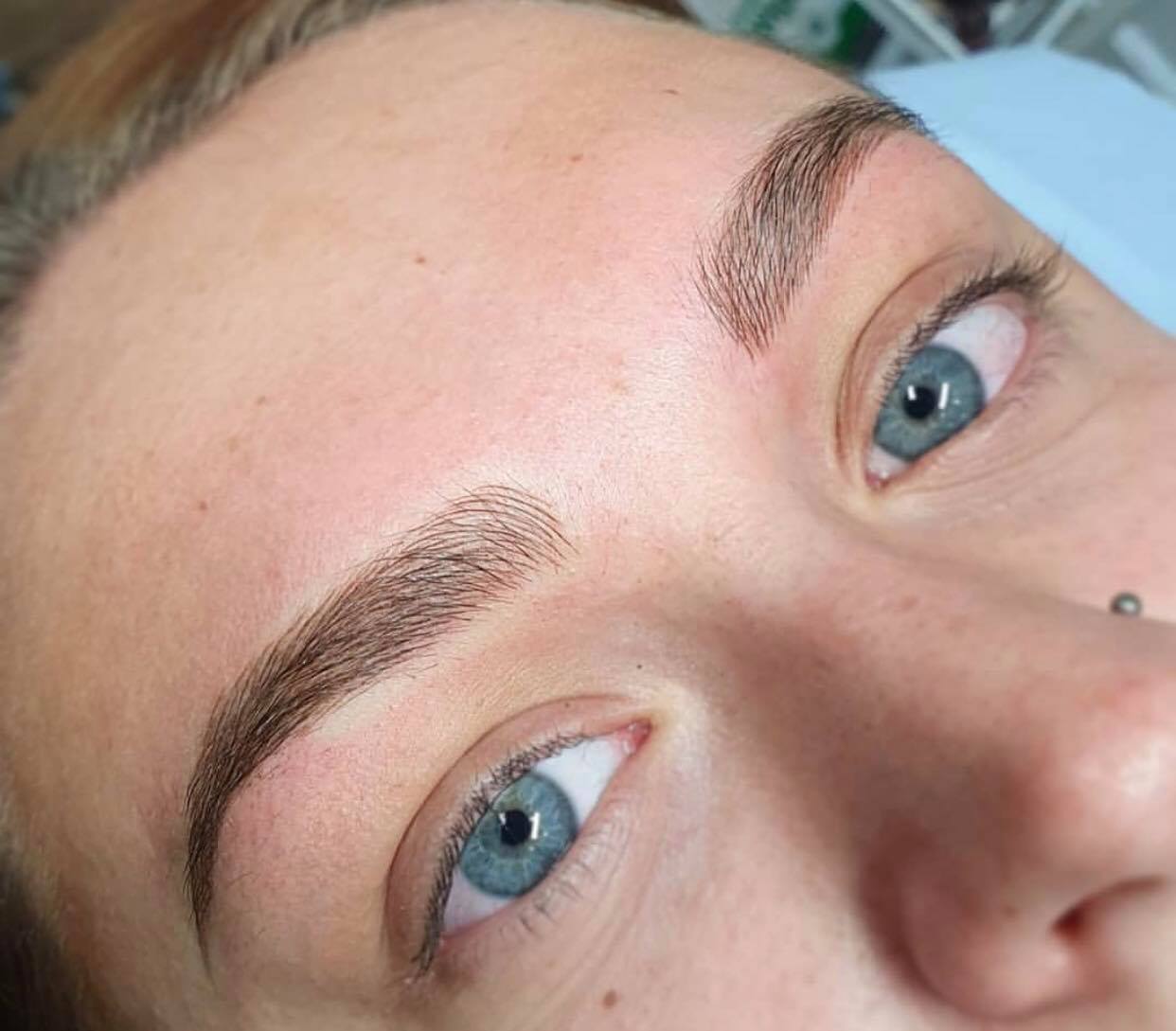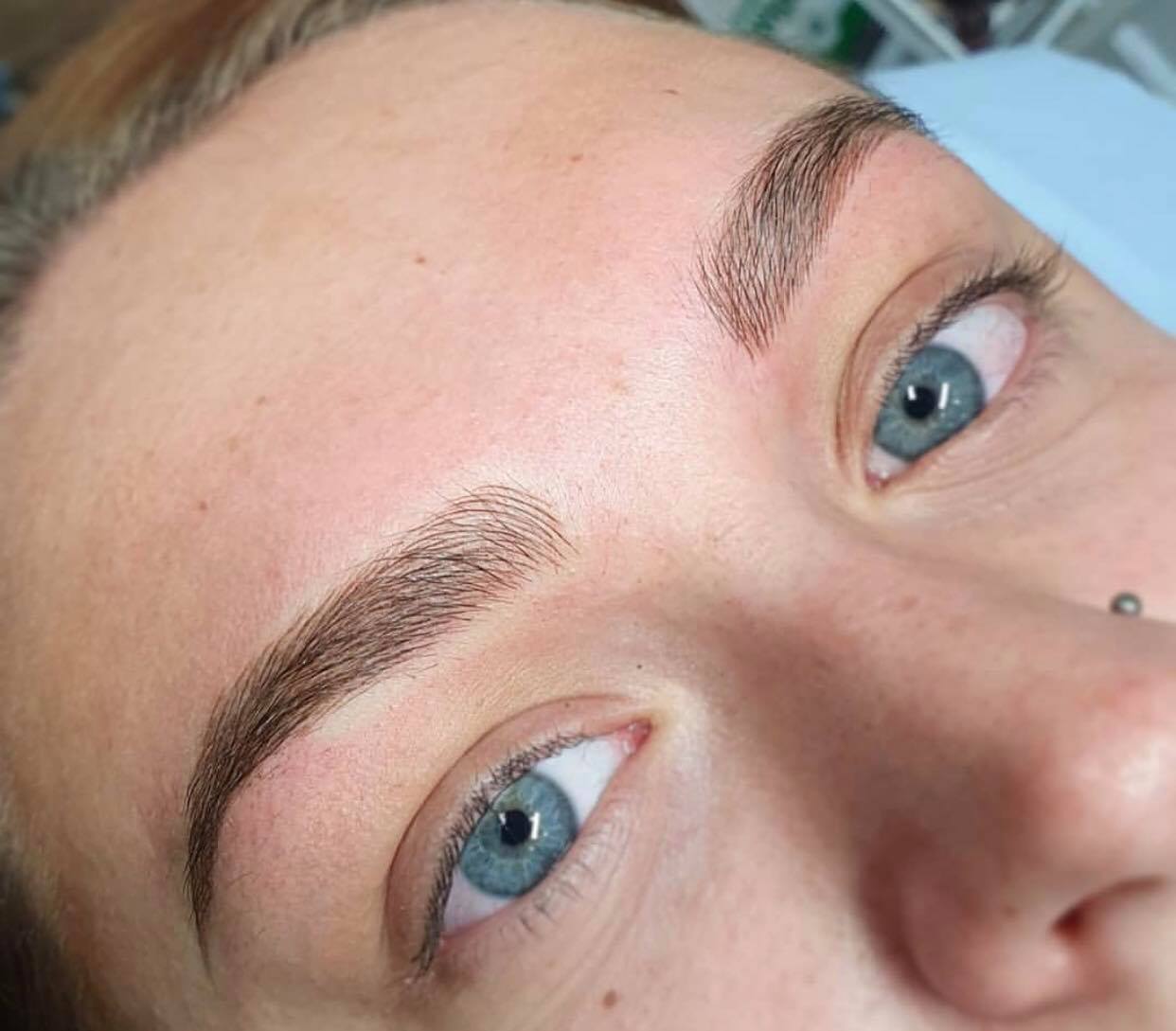 Instagram: @thirdeyelashartistry
Image: Eyebrows immediatly after micro blading procedure
All that said, although I invested a lot of time into researching micro blading, there were still some things that I didn't fully consider.
To ensure you don't make the same mistakes that I did, I've listed my top three tips that I wish I was made aware of before I got my eyebrows micro bladed…
Your brows will be darker.
They will be dark. They will be very dark for the first five days. However, once healed they will fade by 50%. That is one thing I can promise you. Obviously, I was expecting a visible change to a certain extent, because that's the entire point, but not one that was this blatant.
As a general rule I prefer not to wear makeup daily, so it came as a little bit of a shock when I looked in the mirror to see that my eyebrows were now comparable to those of the late labour party politician Denis Healey (google him), which my family saw great comedic value in.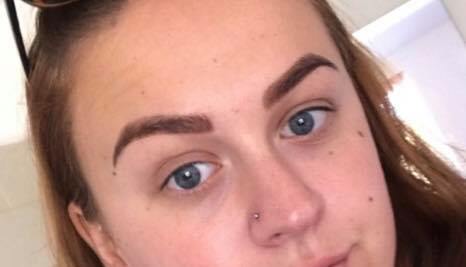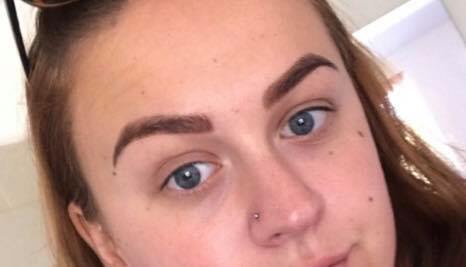 Image: Eyebrows two days post micro-blading procedure with no product used.
You can't get your brows wet for a week.
If I had known this prior to my appointment I would have taken more consideration over when my 'hair wash' days were planned. Naturally my hair tends to be more on the greasy side so this really wasn't ideal. Little did I know that I would spend the next seven nights awkwardly bent over the bath wrapping cling film around my head to ensure 100% dryness. I should also mention that you are advised not to exercise for seven days after your appointment, so as you can imagine I was gutted *not*.
I'm sorry to say I do not have any photos of this washing routine…
Your brows will become scabby.
Time heals everything…including your brows. You can't rush the process; all good things take time. It just so happens that in order to reach your maximum brow potential you have to fight through the less glamourous scabby stages. It is also important to remember that scabbing during the healing stage is normal and is something that is inevitable during the microblading process. It's not you, it's the healing stage.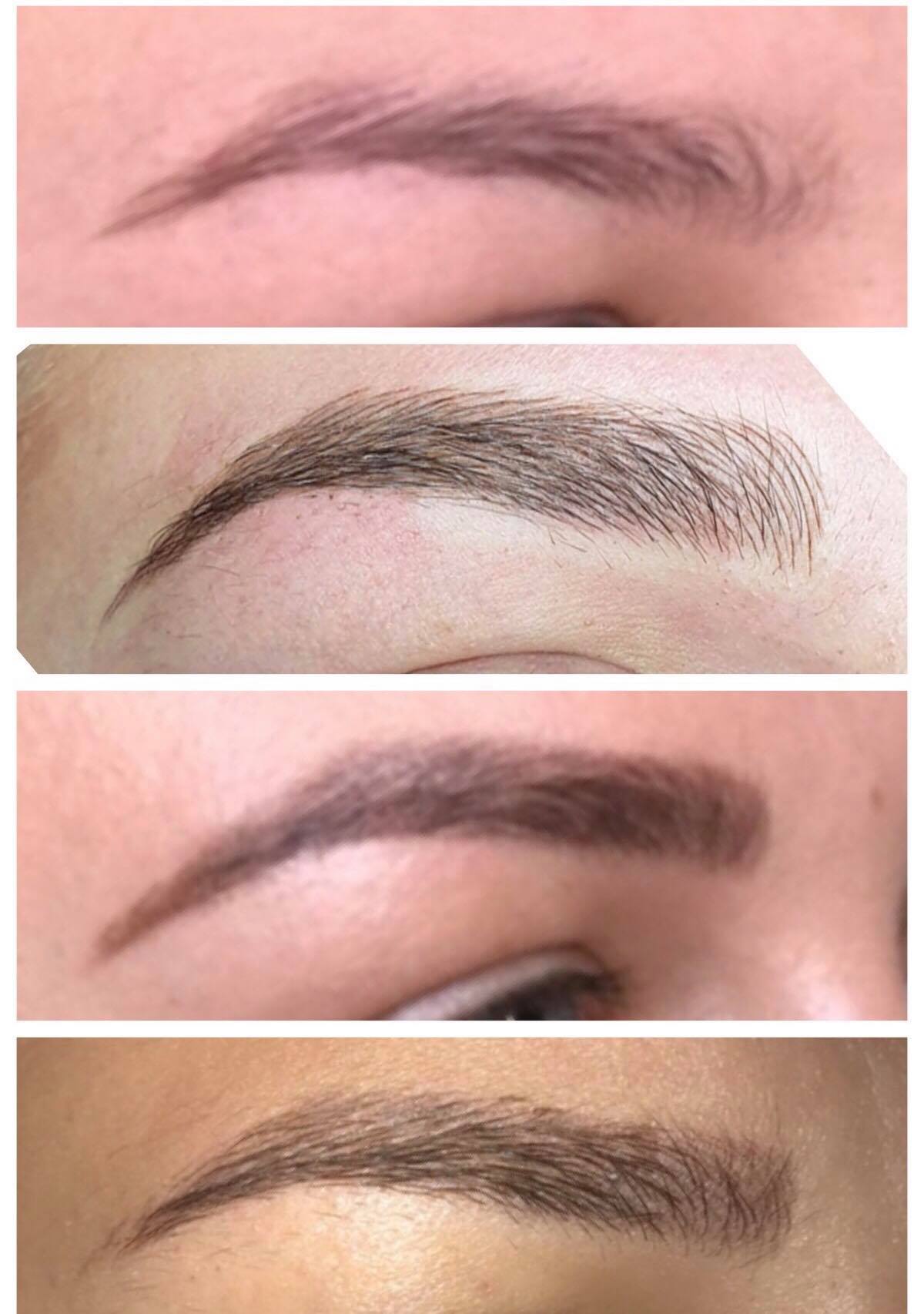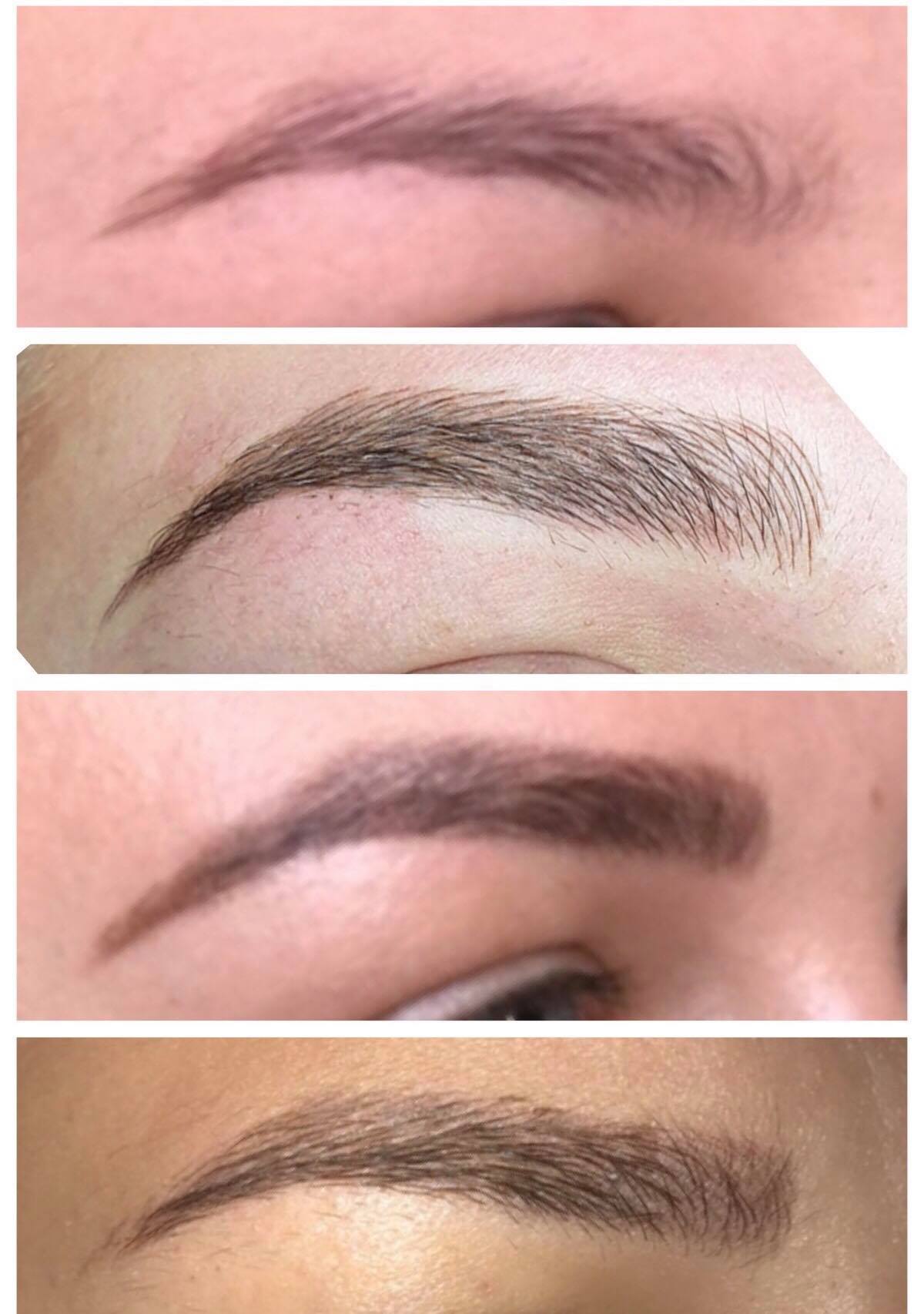 Image: Top to bottom – before, immediately after, one week after, two weeks healed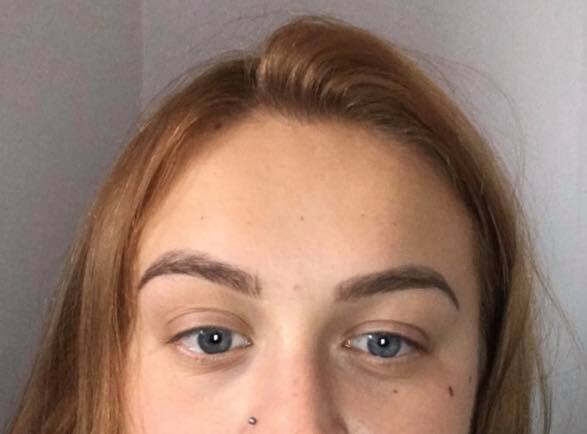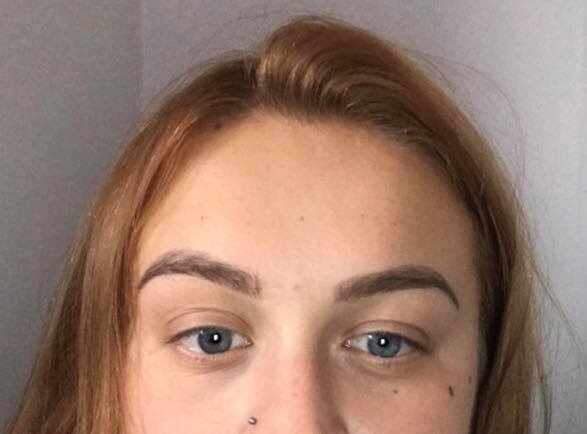 Image: Eyebrows five weeks post micro-blading procedure with no product used.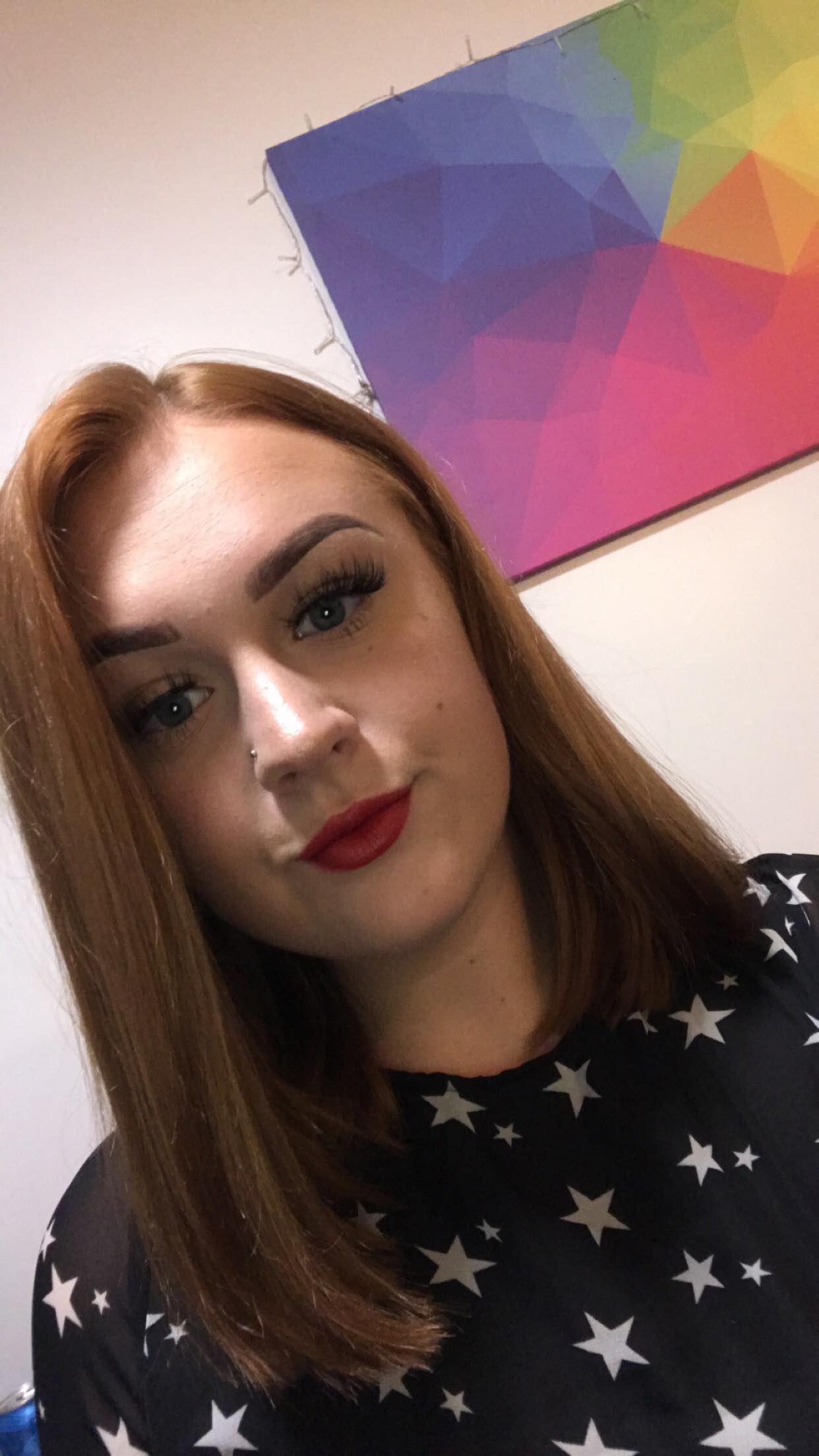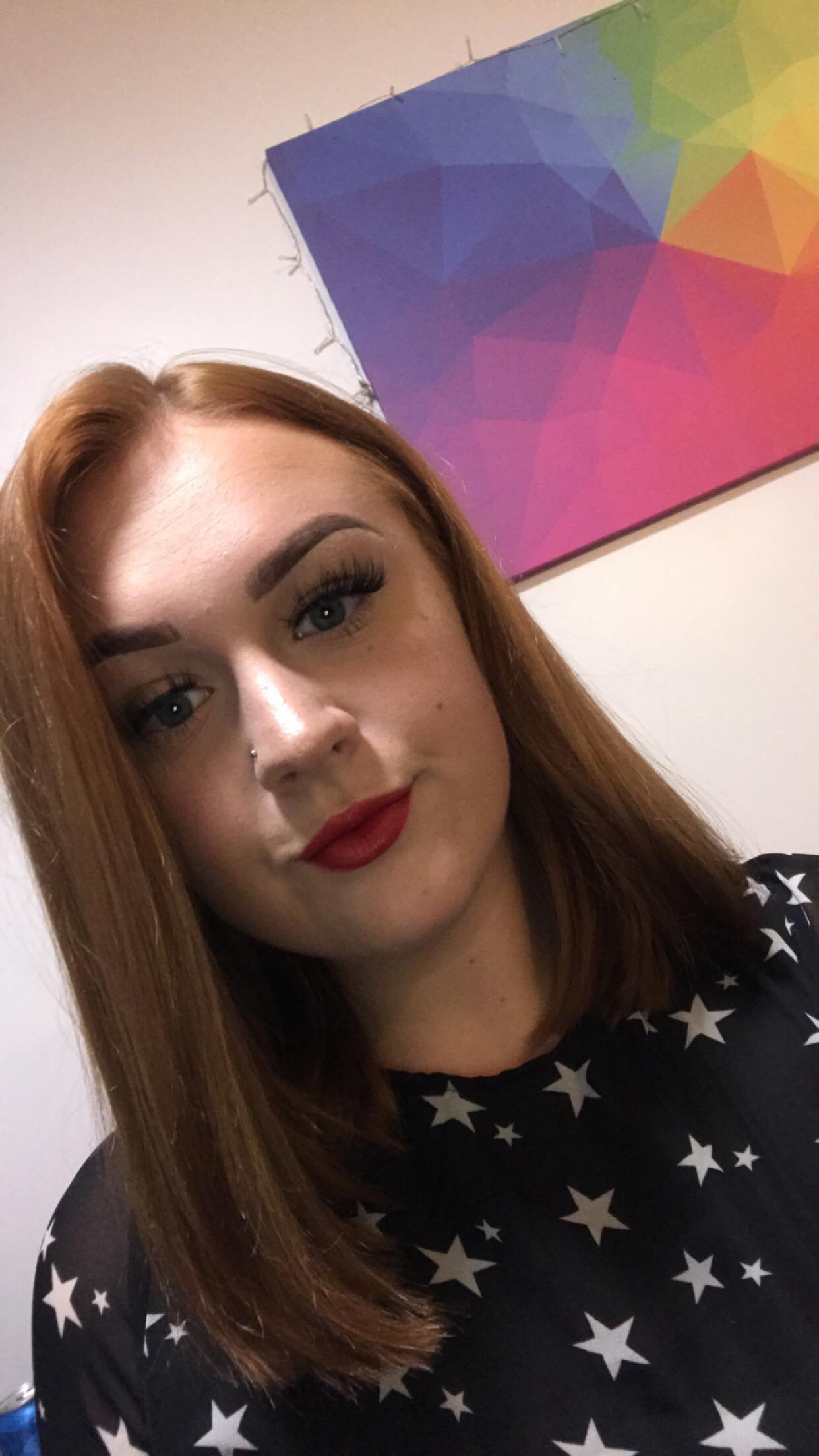 Image: Eyebrows five weeks post micro-blading procedure with product.
It's a long, tiresome procedure, but good things come to those who wait.
I'm yet to go back for my eight week touch up appointment so watch this space for an update…
In the meantime, let us know about your micro-blading experiences and what you wish you had known beforehand at @Fashion_North.