In honour of the 25th anniversary of Friends, Ralph Lauren have released a 'Rachel Green' collection, which captures the character's signature style. On the show, the character Rachel is known for her impeccable range of styles but her signature style is mostly sophisticated and feminine. Here at Fashion North, we have searched the high street in order to find 'Rachel Green' styles for lower prices.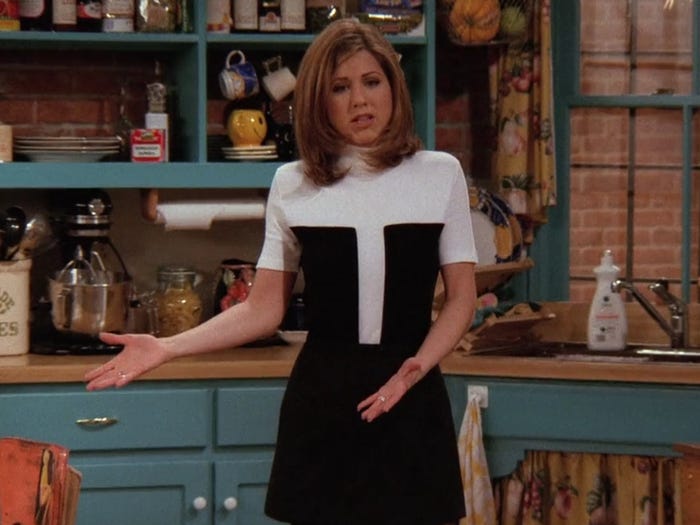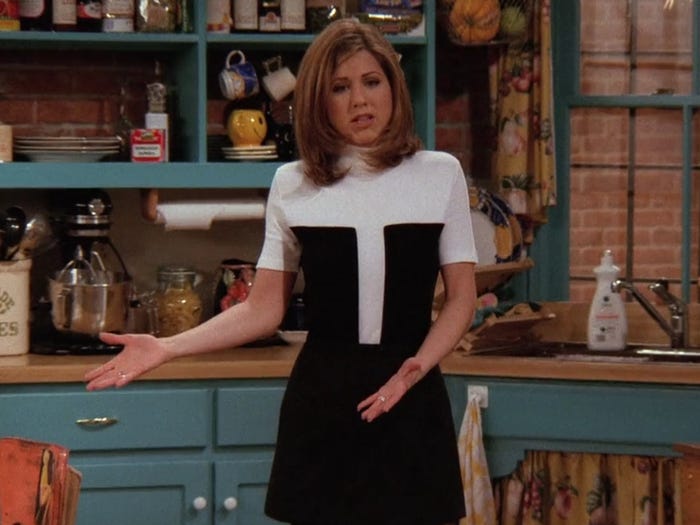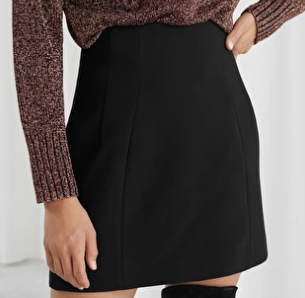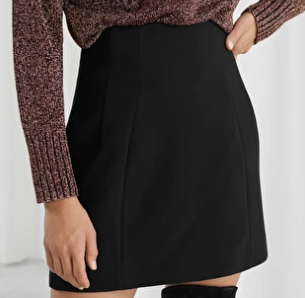 A staple in Rachel Green's wardrobe was definitely the black structured A-line, mini-skirt. Worn in various episodes, the black mini skirt never failed to create an effortless chic look. We found a high-waisted, structured black mini-skirt from &Other Stories for £55. Pair this skirt with roll neck jumpers or structured shirts for the ultimate Rachel green look.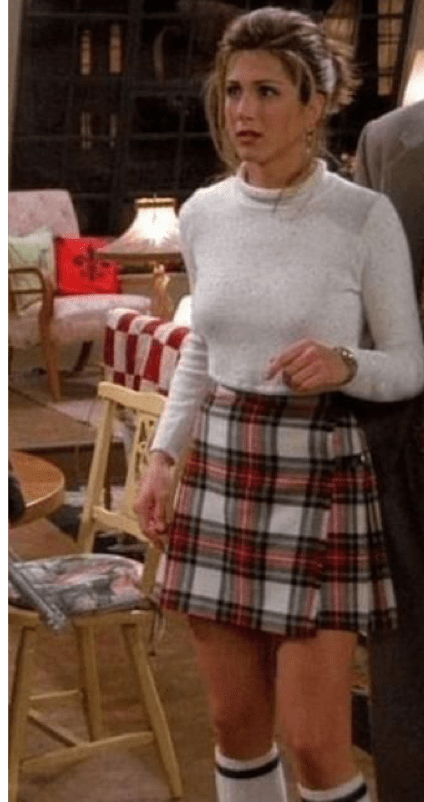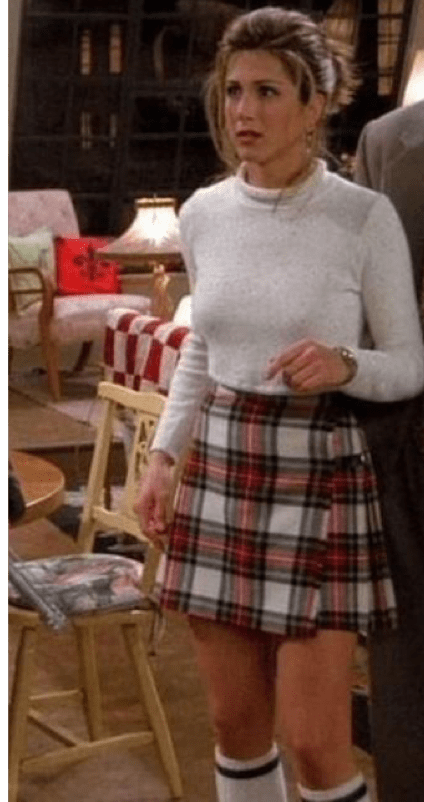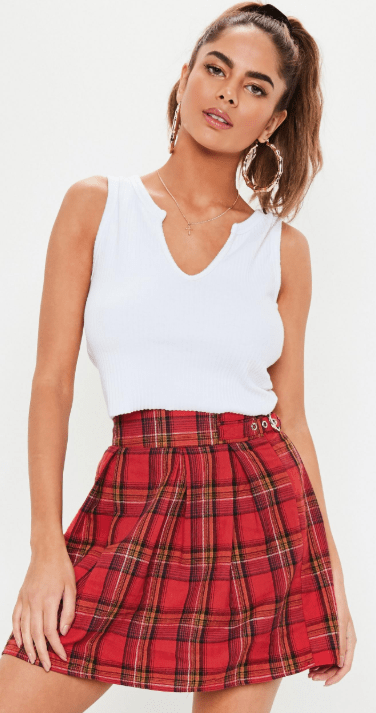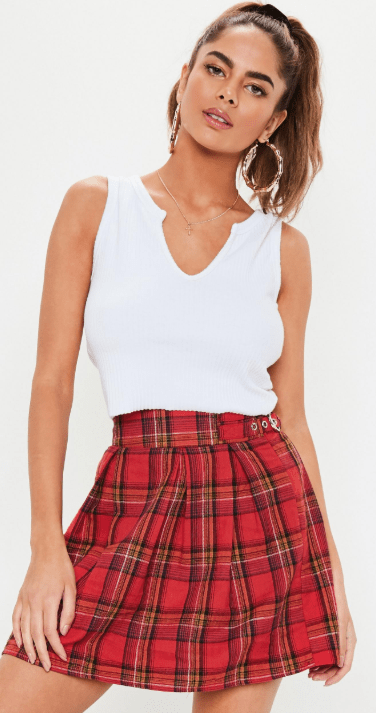 The next look from Rachel green that proved to be an effortlessly cool, yet chic look, was the fluffy roll neck jumper paired with the tartan/check mini-skirt. We found this red check, pleated mini-skirt with a high waist from Missguided for £25.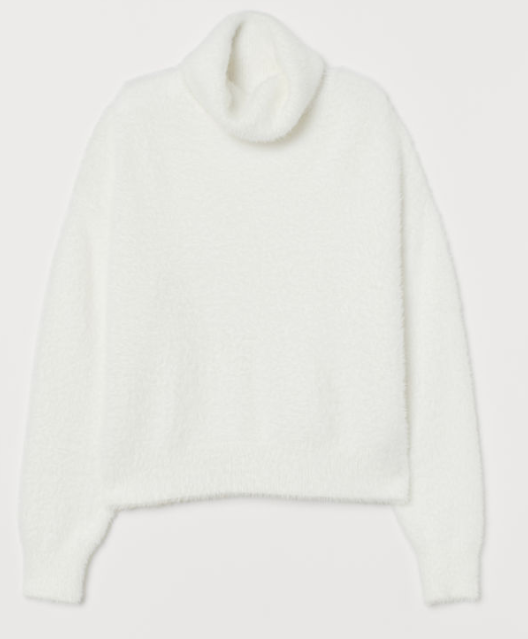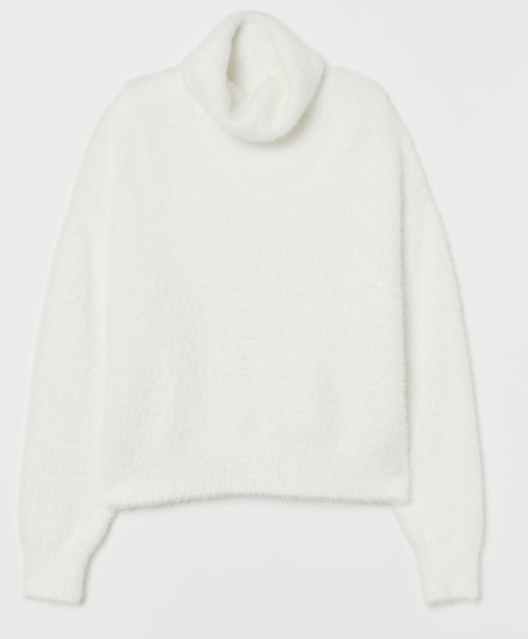 You can pair this with a white or stone coloured roll neck to complete the look. A fluffy roll neck can be found at H&M for £24.99.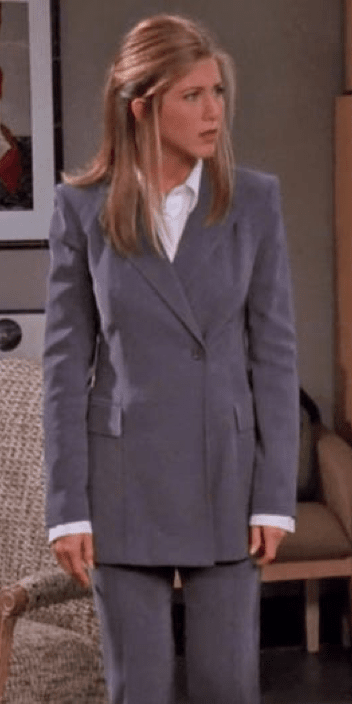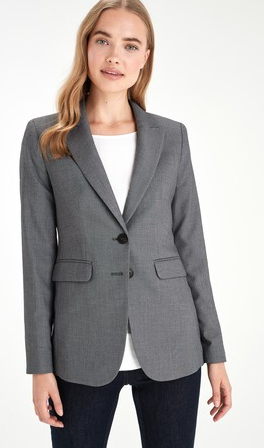 Choosing what to wear for work can be tricky at times, but Rachel Green knew how to look professional as well as fashionable. One of her best workwear looks was the grey trouser suit. She wore a classic white shirt, with a grey double-breasted blazer and matching grey trousers. You can get a grey blazer (£65) and grey F&F trousers (£20) from Next.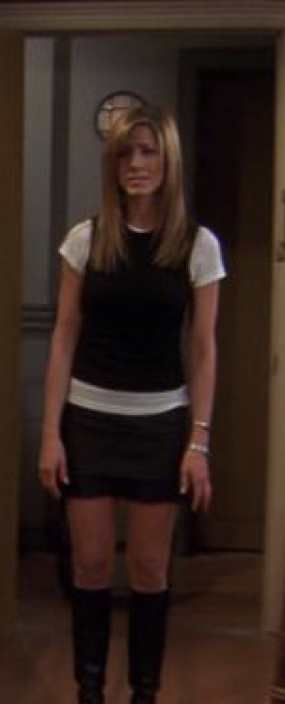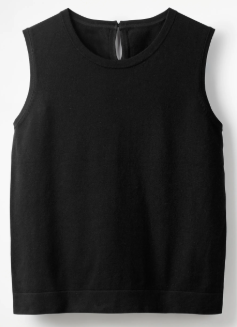 One of her most iconic and well-remembered outfits is the one she wore when she got off the plane. Whilst it was one of the most nail-biting and intense episodes, we all felt a sense of relief when Rachel came back, wearing (of course), a black mini-skirt, with a white capped sleeve top and a black sleeveless, round-neck tank over top. To achieve this look, you can wear any white t-shirt with the black mini-skirt mentioned above and put this black knitted tank over top from Boden (£45).
Of course, no Rachel Green outfit is complete without some knee-high leather boots, both heeled and flat. Similar heeled boots can be found in Debenhams for £78 by the brand Dune.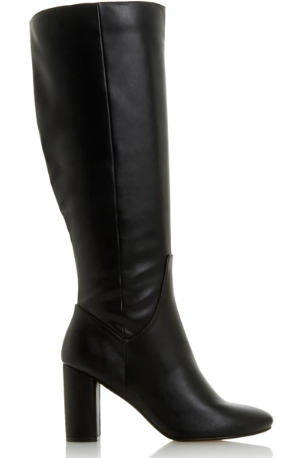 Taking inspiration from Rachel Green is always a good idea as there is an array of styles and looks, helping us cater looks to occasions. Whether it be a relaxed look perfect for a quick pop-in a coffee shop, or power-dressing for work, Rachel Green knew how to look good for all occasions.